Hot ham and cheese sandwiches are cozy comfort food and quick dinner fixins for those nights when the last thing you want to do is to cook.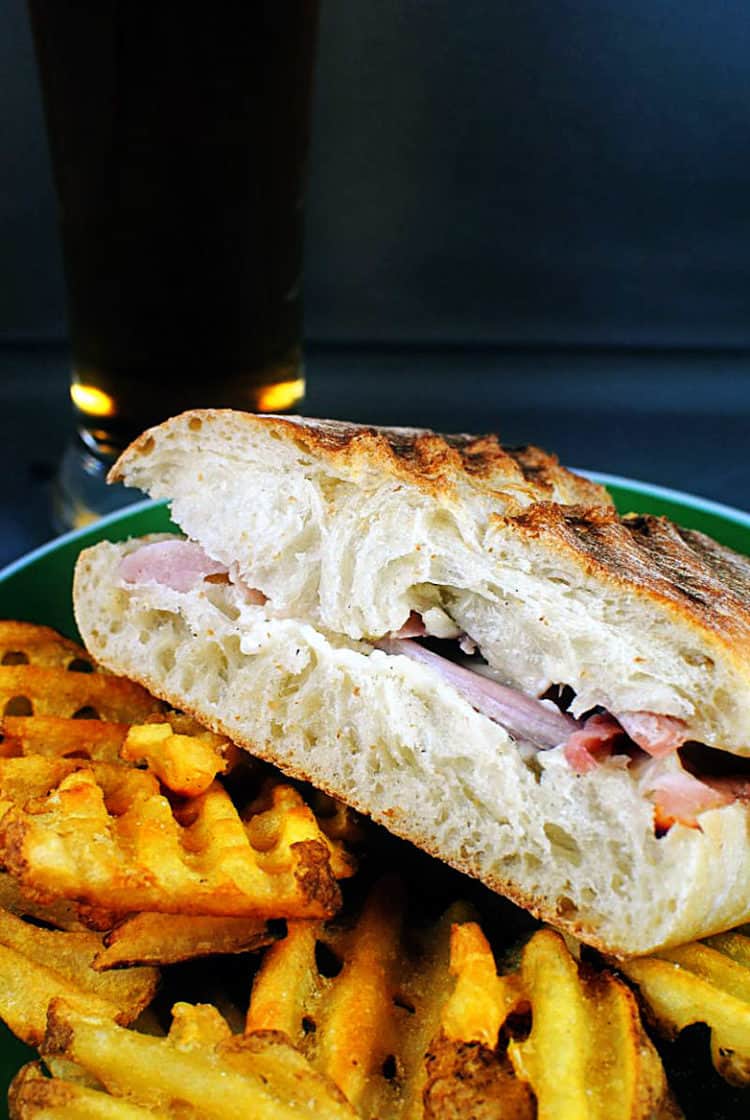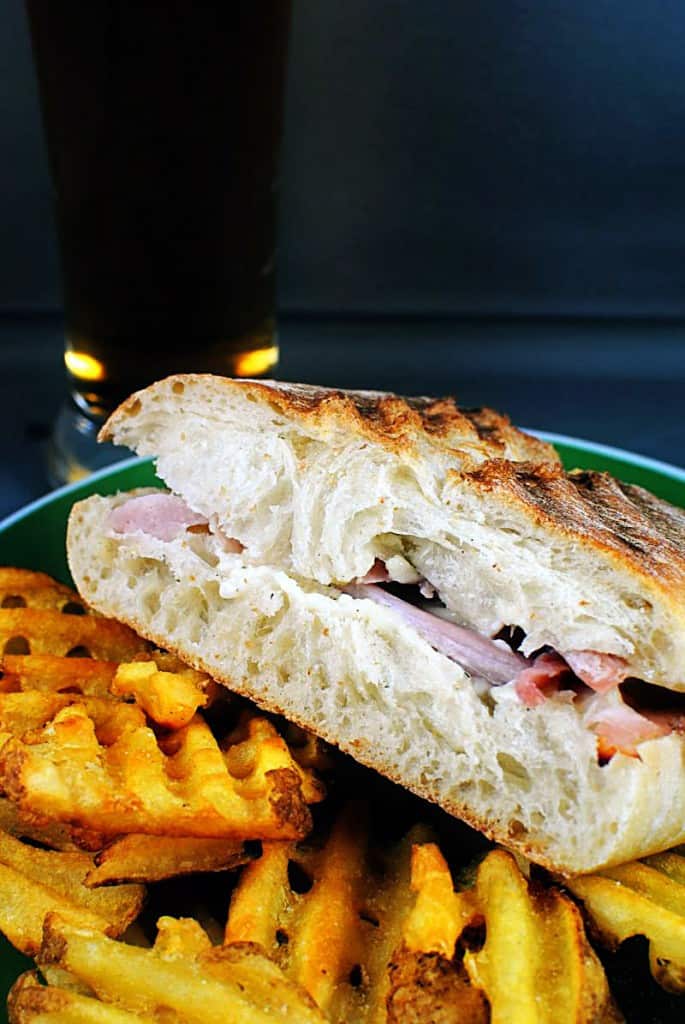 Sometimes you just need a mellow night of using up leftovers and being cozy. On nights like this, nothing beats a simple sandwich and fries. Quick, filling and delicious, a good sandwich is up there on my comfort food scale with homemade mac and cheese and Mama's mashed potatoes.
Normally, I would say soup and sandwich are a great combo, but Handsome got a little souped out earlier this season so I have been staying away, (hopefully I'll have a new recipe next week) and if I have soup, I tend to eat more of it then I realize and go into a mild food coma for a few hours.
Handsome did, however, fall in love with waffle fries all over again and has stuffed the freezer full of them (at least he knows what he likes, right?) so that's what we have been having with our low-key meals lately.  😉
Quick Dinner Fixins: Hot Ham and Cheese
(yes, I am really going there)
Ingredients:
Crusty bread, sliced in sandwich sized portions (we used ciabatta)
left over spiral sliced ham, sliced thin (that you pilfered from your parents house without their knowledge. Tastes better this way – I promise)
good ol' American, Swiss, or cheddar cheese, sliced thin
mayo
freshly ground black pepper
Preparation:
Heat grill pan or panini press to medium high heat.
Apply a thin layer of mayo to the inside of the bread, sprinkle on some black pepper. Stack layers of ham and cheese strategically for optimum melting efficiency and top with bread.
Place bread on grill pan and with a heavy spatula, or small plate, press for at least 30 seconds. If using a panini press, just close the lid and apply pressure for 30 seconds.
Let cook until cheese is melting from all sides.
Serve with waffle fries.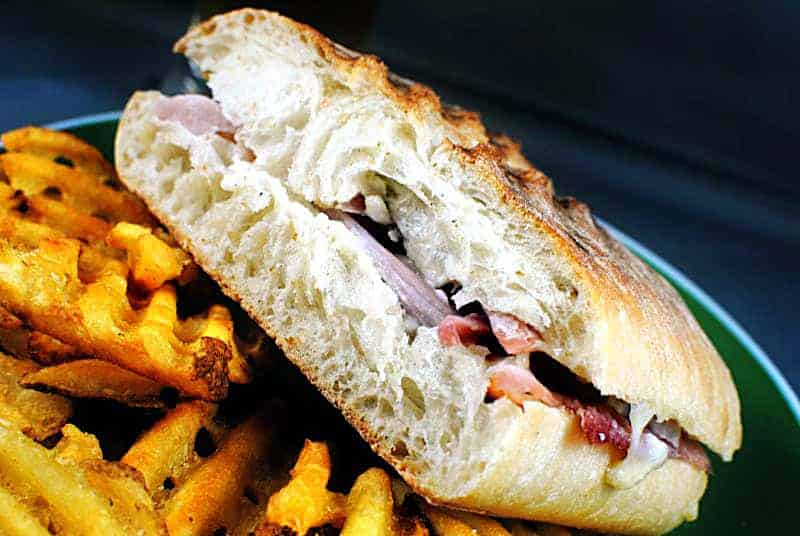 Enjoy your hot ham and cheese sandwiches!
This post brought down blogging real estate by 5% just for being written.