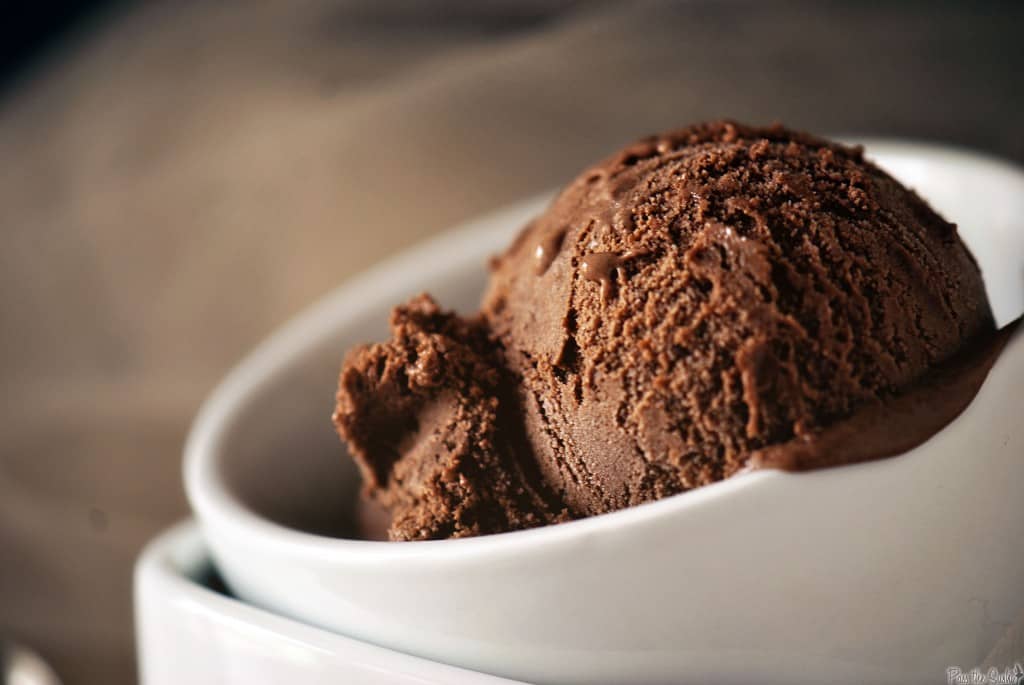 Ok guys, don't laugh. I know I am late to the game with this ice cream thing, but seriously, why didn't any of you tell me how easy it was?
For those of you who have yet to bite the bullet and try the whole ice cream churning at home, stop what you are doing and go get yourself an ice cream maker now. I don't care if you are at work, close the work window down, open a new tab over at the amazon and order yourself one. Better yet, just stop on your way home from work and grab one so we can get down to business right away.
As for myself, I was guilty of purchasing my ice cream attachment early this spring, and letting it sit lonely and neglected in the box for months. Once I popped it open and read the instructions (and realized that I had to wait 15 hours to actually use it) I was crazy enthusiastic with how easy this whole process really is. Since that blissful moment when this chocolate ice cream finally came to life I have been storing my ice cream maker in the freezer for several batches of quick and dirty ice cream. I'm sorry, Ben and Jerry, but you may have just lost out on your permanent spot in my freezer.
Now, as for the ice cream. I think I have expressed enough times how I never know if my meals go over well or not. Handsome never says a word one way or another if he likes something. He figures with the whole blogging gig there are so few meals he sees repeated there's no point. This ice cream though, I was told this ice cream would be making its way back into our freezer. Like told. You know what I mean.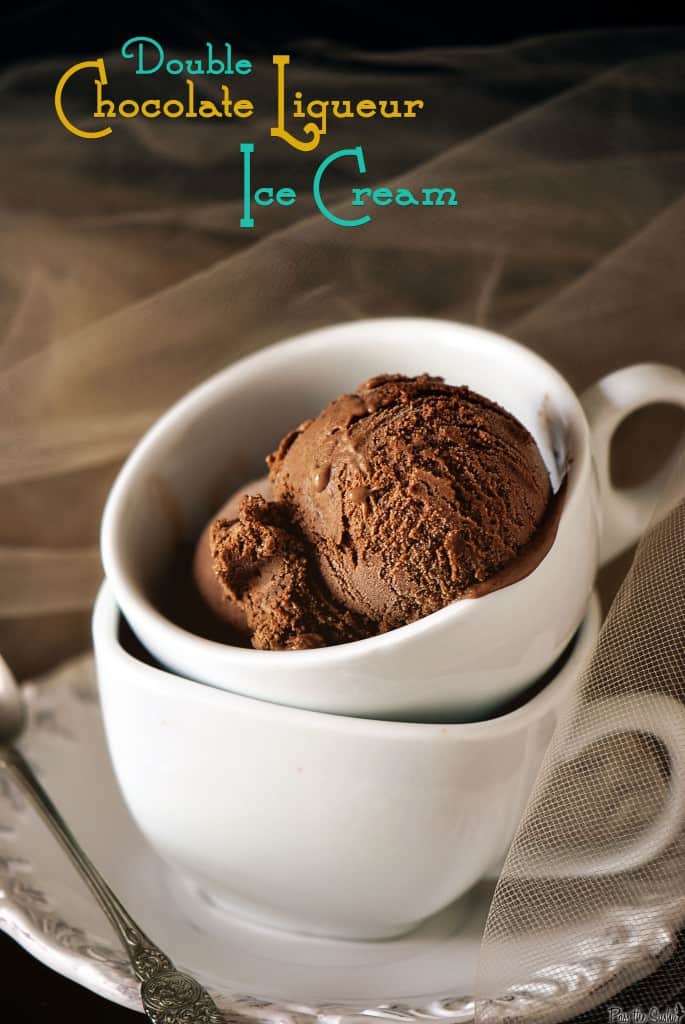 So for a recipe that will knock the socks of your man, treat him to this rich, smooth, and a little laced frozen deliciousness.
Death by Double Chocolate Liqueur Ice Cream
from Slushed 
Ingredients:
6 egg yolks
3/4 cup sugar
2 cups heavy cream
1 cup whole milk
5 oz bittersweet chocolate, chopped
1 tbs vanilla extract
3 tbs chocolate liqueur
Preparation:
In a medium bowl, whisk the egg yolks and sugar together until pale yellow; set aside.
Combine the cream and milk in a medium-sized heavy bottom sauce pan. Cook over medium heat, whisking occasionally, until the mixture just starts to bubble around the edges of the pan. Remove from heat and place the chopped chocolate in the pan. Stir gently until the chocolate has melted.
Slowly drizzle the chocolate into the egg mixture, whisking constantly until combined. Transfer hot mixture back into the saucepan.
Cook over medium heat, whisking constantly, until the mixture is thick enough to coat the back of a spoon and registers 170 degrees F on a candy thermometer. Strain the mixture with a fine mesh sieve into a medium bowl. Stir in the vanilla and chocolate liqueur.
Place the bowl over an ice bath to cool, whisking frequently to lower the temperature. Cover and refrigerate about 4-6 hours or until completely chilled.
When chilled, process the mixture in your ice cream maker according to the directions from the manufacturer. Transfer to a resealable container and freeze over night.