Let this Tarragon Chicken simmer away in your slow cooker all day, and you will be in for an incredible dinner.
Let's talk about the elephant in the room. The big boxy, low priced, convenient, and oh so guilt inducing Walmart....
There is a big giant super Walmart a few minutes from my front door and I hate it. I fell into the Walmart trap and found myself going there often for things. The produce was decent and so inexpensive. The dry goods and canned foods were unbeatable. The cream cheese was priced to make me do a happy dance in public. But, I have never been one to like shopping at a Walmart. Something about it just made me feel guilty. Was my purchase of 47¢ black beans robbing a local mom and pop shop of health care? Does that cheap toothpaste shrink a local farmers dinner plate? ' employ a lot of people, but do they put other local shops out of business? The guilt gets to be so much.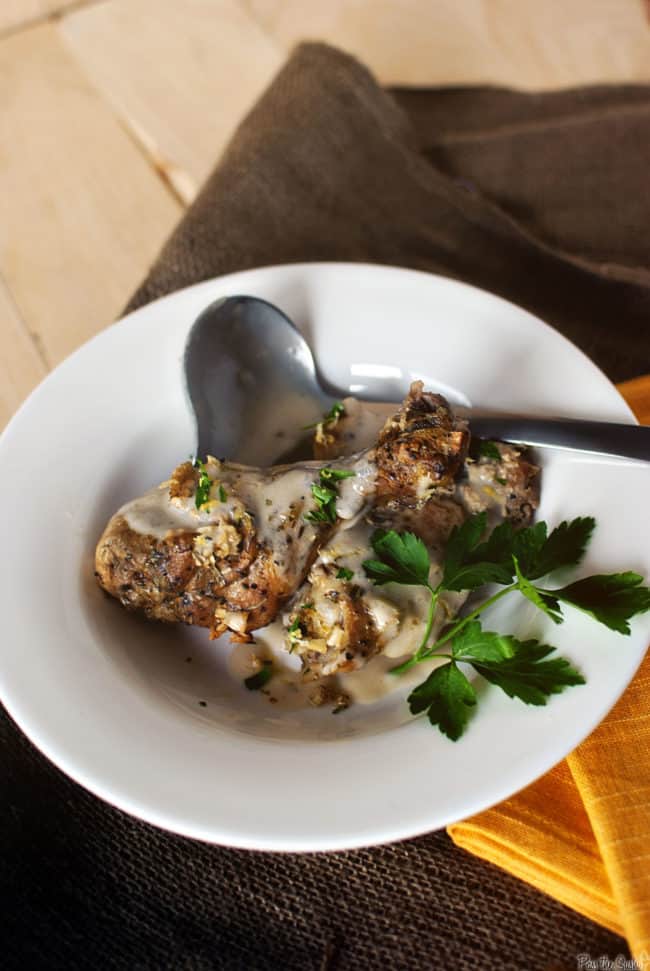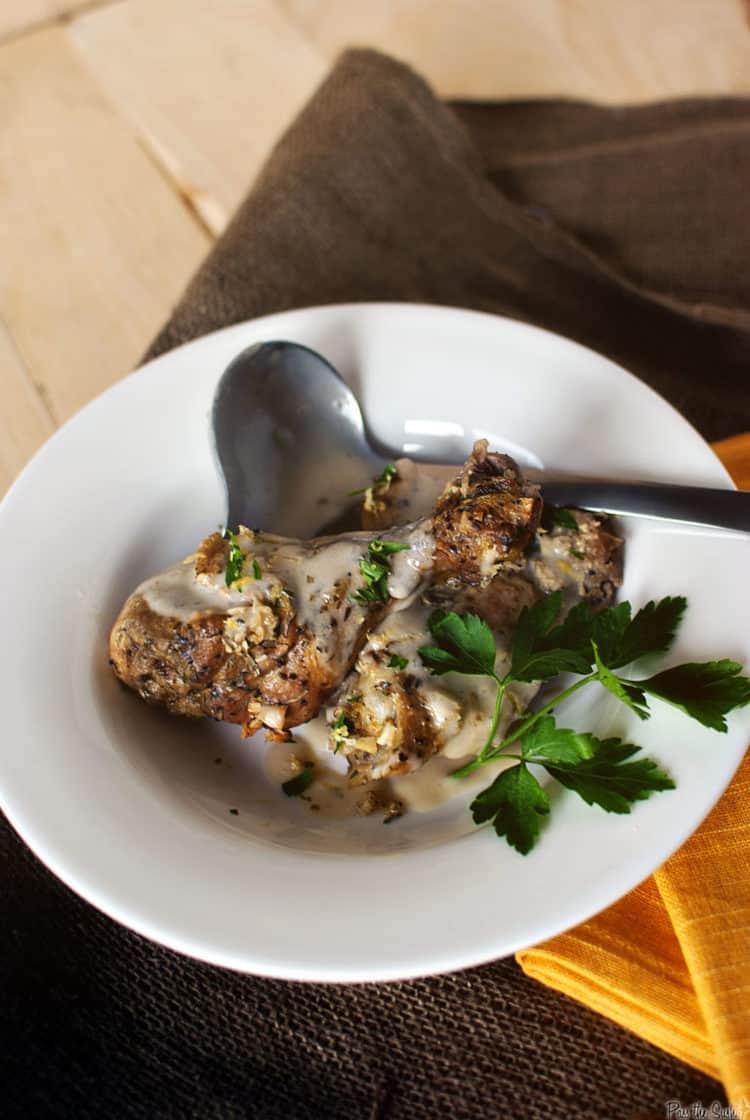 The more I get into food the more I need to pinch my pennies but become more conscious of the purchases I make. Better ingredients really isn't a joke. Problem was I didn't have a local market to fit my needs and the local stands are hit and miss. There are three grocery stores withing 2 miles from my house. One is just sad. The produce section is so tiny you could walk right past it. Bananas...That's it? The meat doesn't look fresh and there's really not much variety. The second had moldy ginger... and no one cared. Their prices are obscene and they don't carry what I consider common staples for an every day cook. To top it off, the employees just don't care. I get that, but it can be really annoying when you need to tell someone that the ginger had mold. At least Walmart's ginger wasn't moldy.
Recently I got lucky and discovered another market just around the bend, and to take a line from Goldilocks, it seems to be just right. The store is cleaned, well stocked, the staff personable. I find myself driving past all of the others and willing to spend the extra bit, and push comes to shove, I really don't feel like I'm spending that much more. I still occasionally find myself thinking, I bet this would be cheaper at Walmart, but I'm working on it.
Weening myself off the need for cheap, making moolah compromises and enjoying my trips to the market a little more.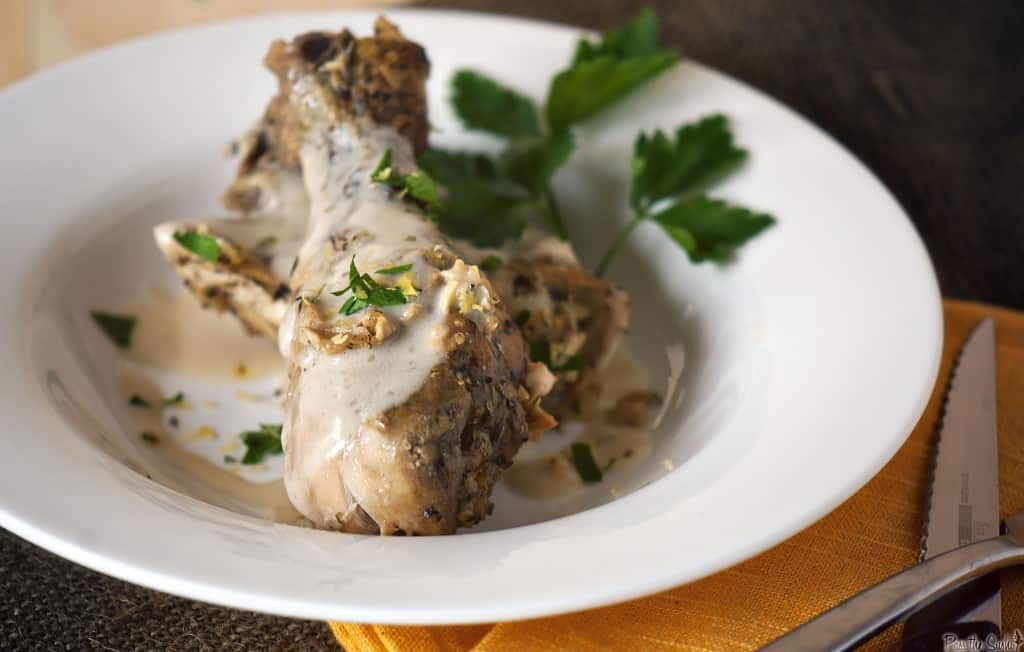 Some days I just want to let my slow cooker do the work for me. These are some of my favorites!

Slow Cooker Lemon Artichoke Dip
Slow Cooker Loaded Hash Browns
Slow Cooker Asian Lettuce Cups and Thai Chicken Wings
If you've tried my Slow Cooker Tarragon Chicken recipe or any other recipe on passthesushi.com please don't forget to rate the recipe and let me know where you found it in the comments below, I love hearing from you! You can also follow along for more good eats and travel tips on Instagram @passthesushi & @girlcarnivore, Twitter & Facebook.
Yield: 10 servings
Slow Cooker Tarragon Chicken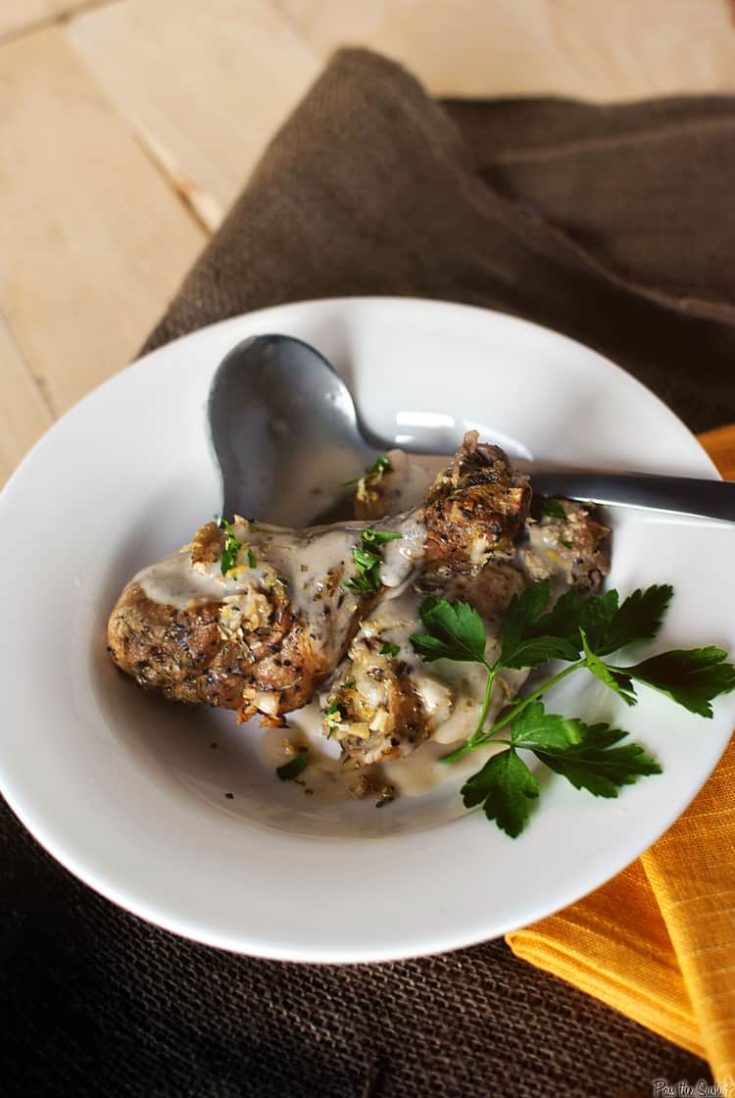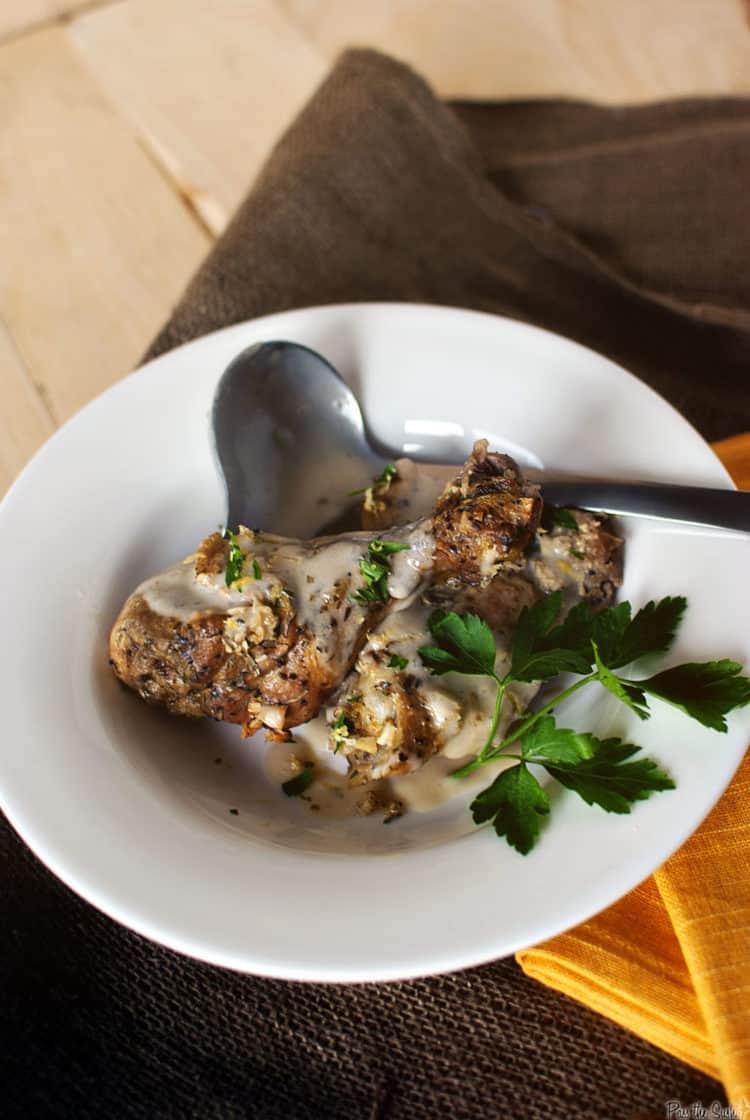 Let this tarragon chicken simmer away in your slow cooker all day, and you will be in for an incredible dinner.
Total Time
5 hours
10 minutes
Ingredients
½ cup plus 2 tbs chicken broth
4 tablespoon dijon mustard
salt & pepper
4 lbs bone-in chicken parts (breasts. drumsticks, and thighs) skin, discarded***
3 cloves garlic, finely chopped
2 tablespoon chopped fresh tarragon
⅓ heavy cream
2 tablespoon cornstarch
1 lemon, finely zested and juiced
1 tablespoon chopped flat-leaf parsley
1 tablespoon chopped fresh tarragon
Instructions
Pour the broth into a 6-7 qt slow cooker.
In a small bowl, combine the mustard, 1 teaspoon salt and ⅛ teaspoon pepper; rub the chicken with the mustard.
Place the chicken in the slow cooker and top with the garlic and 2 tbs tarragon.
Cover and cook on low heat until the chicken is tender and an instant read thermometer inserted into a thigh away from the bone registers 165 degrees F, about 5 hours.
Transfer the chicken to a serving plate and cover to keep warm.
Strain the pan juices into a small saucepan and bring to a simmer over high heat.
In a small bowl, combine the cream and cornstarch.
Whisk the cream mixture into the saucepan and cook until the sauce is thickened. Remove from heat and stir in the lemon juice.
Meanwhile, in a small bowl, combine the lemon zest, parsley, and 1 tbs tarragon.
Top the chicken with the zest-herb mixture.
***I didn't discard the skin,but rather, working in batches, seared the chicken 2-3 minters per side in a skillet over medium high heat before placing it in the crock pot.
Notes
From Rachael Ray Magazine Oct 2011
Nutrition Information:
Yield:
10
Serving Size:
1
Amount Per Serving:
Calories:

436
Total Fat:

25g
Saturated Fat:

7g
Trans Fat:

0g
Unsaturated Fat:

15g
Cholesterol:

183mg
Sodium:

342mg
Carbohydrates:

4g
Fiber:

1g
Sugar:

0g
Protein:

46g
Nutrition information provided is an estimate from nutritionix.com. For specific health concerns, please put the recipe into your Dr recommended nutrition calculator.