Have you seen this little video yet? I'm Making Cook's Illustrated Beef Stew! I saw it on facebook the other day and it left me in stitches.
I am a huge fan of the Cook's Illustrated publications, owning more of their supplemental magazines, recipe collections and every off shoot of the brand that I can find. I enjoy reading the tips, tricks, and methods leading in to why they prepare things the way they do, but say I will never cook my way through all of them would be an understatement (as you can see joked about in the video linked above). The quality of the recipes is stellar but even I often find their recipes daunting.
Sometimes its easier to break away from the rules and just cook. That's exactly what I did for this granola recipe. I knew I wanted to use banana chips and have a peanut butter/chocolate thing going on. Sadly, I forgot this brilliant idea was born over a bowl of Banana Cheerios and forgot to include those little gems in the mix.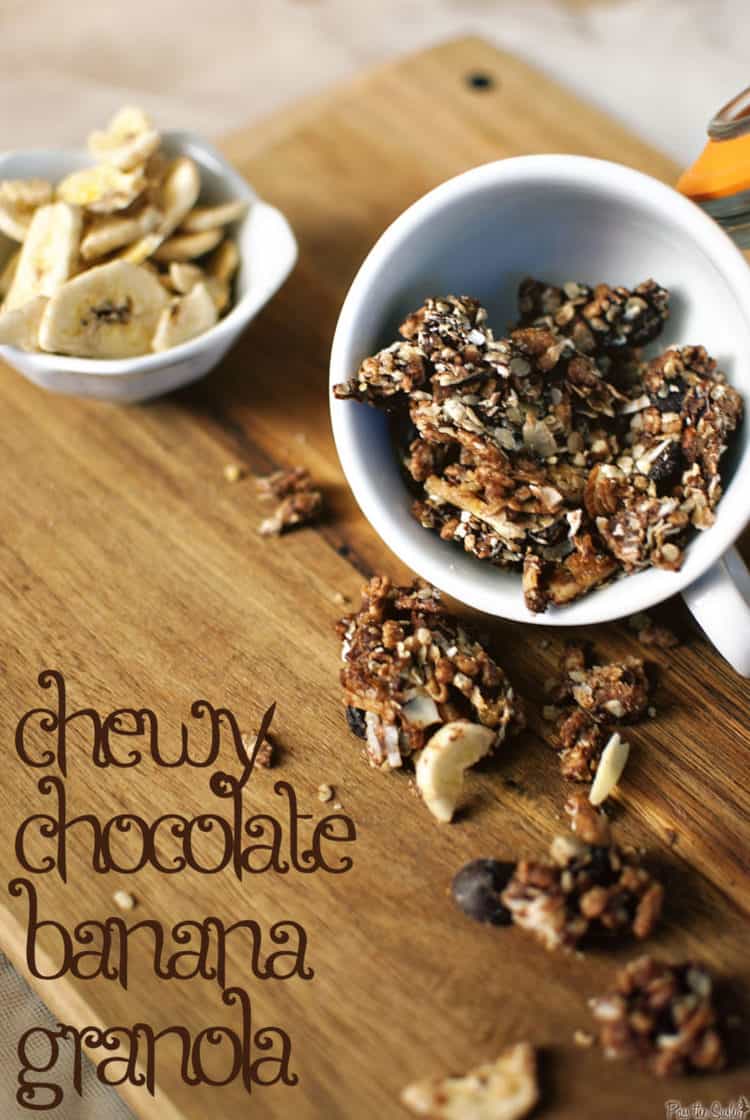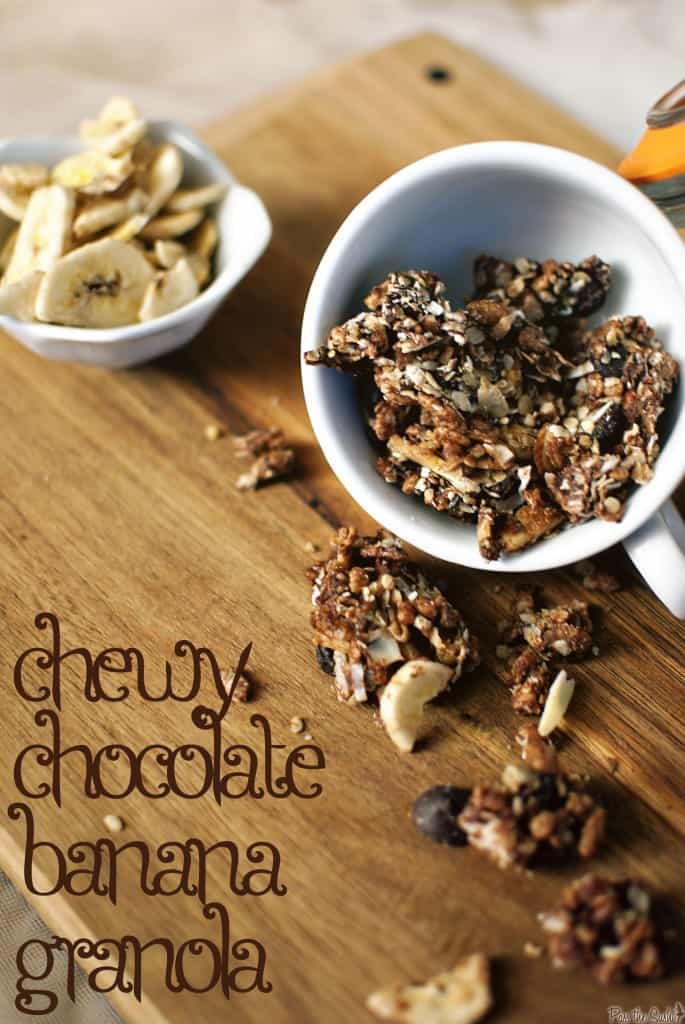 Banana Chocolate Granola
Ingredients:
2 cups whole wheat oats
½ cup shredded coconut
¼ cup sunflower seeds, shelled & unsalted
¼ cup slivered almonds
¼ cup chopped pecans
½ cup peanut butter
¼ cup agave syrup
¼ cup raisins
½ cup banana chips, crumbled
2 cups cocoa rice cereal
¼ cup dark chocolate chips
Preparation:
Preheat oven to 350 degrees F. Line a baking sheet with aluminum foil.
Sprinkle oats, coconut, sunflower seeds, almonds,  and pecans on baking sheet. Bake 10 minutes, stirring every 2 to 3 minutes until shredded coconut is browning. Set aside to cool.
Meanwhile, in a medium saucepan over medium heat, melt the peanut butter and agave syrup and stir to combine. Let cool 5 minutes.
In a large bowl, combine all ingredients and toss to distribute peanut butter mixture. Some of the chocolate will melt as you combine. You may choose to press the granola out onto the baking sheet at this point if you are trying to make bars. Otherwise, crumble and store in airtight jars.