Tomorrows the big day. Or rather, the worst day in a foodies eyes… I go in to have my wisdom teeth yanked. I'm keeping my fingers crossed for a speedy recovery after everyone's stories last week to help me prepare. I was overwhelmed with everyone's responses last week when I asked about your personal experiences with oral surgery and to offer me suggestions. We have stocked the house will pudding, applesauce, and soup and a certain someone has promised to make me copious amounts of his famous macaroni and cheese when I am up to chewing.
To prepare though, I have tried to eat as many chewy, savory, crunchy meals as I could for the last few days. Hard crusty bread for sandwiches, potato chips, pretzels, pizza and bagels! Burgers being a wonderfully guilty obsession of mine, these bad boys were a quick fix for a busy weeknight with a great savory kick from Worcestershire and teriyaki sauce I added. I knew I really wanted to indulge in a good burger before surgery, even if it meant forfeiting real grill flavor with a broiled version.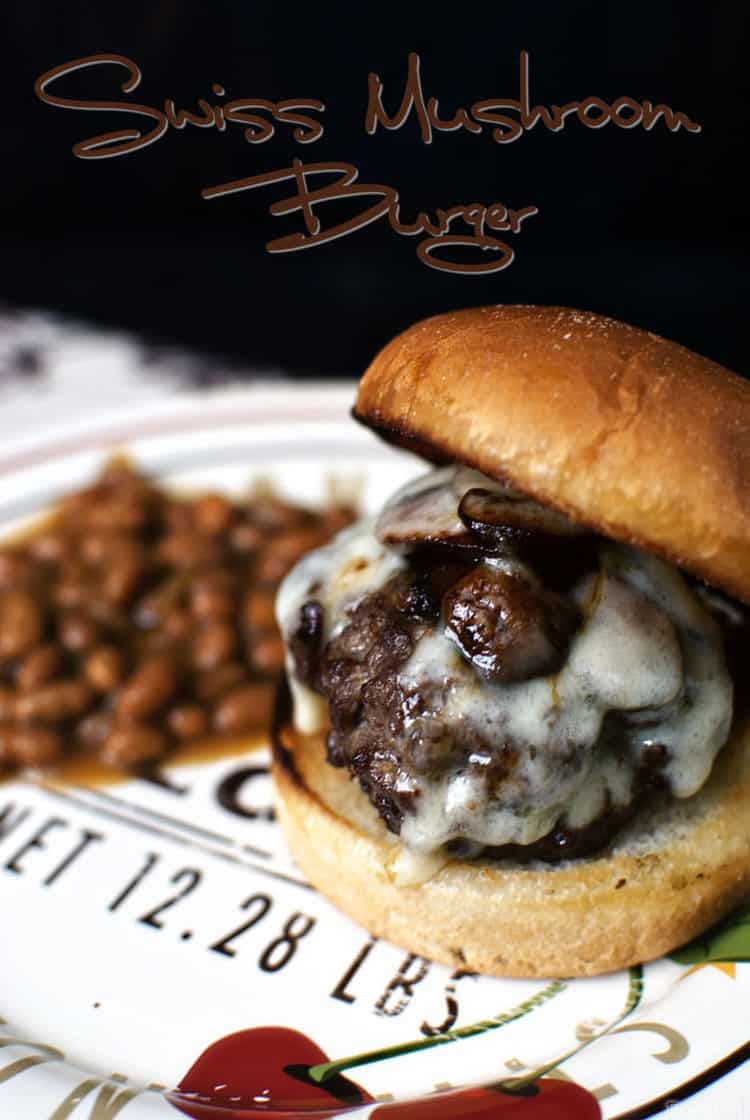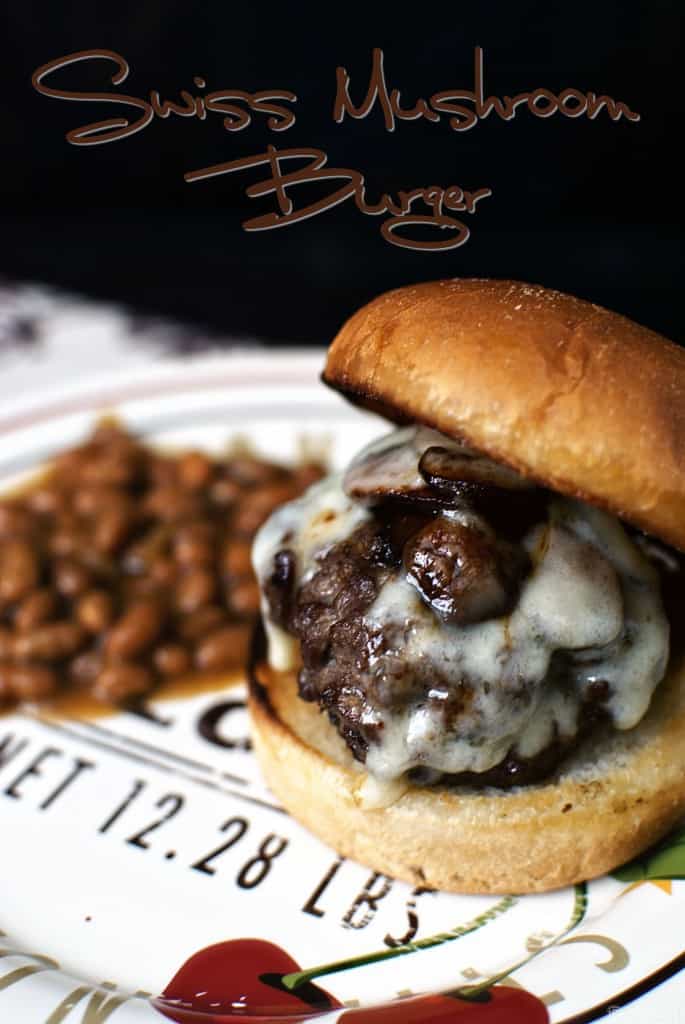 Quick Dinner Fixins' Swiss Mushroom Burgers
From Food Network Magazine 
Ingredients:
1 1/4 lbsground beef
Kosher salt and freshly ground pepper
2 teaspoons extra-virgin olive oil, plus more for brushing
1 small red onion, halved and thinly sliced
1 8-ounce package sliced mixed mushrooms
1 1/2 teas Worcestershire sauce
1 1/2 teas teriyaki sauce
1/4 cup ketchup
2 teaspoons dijon mustard
4 thin slices Swiss cheese
4 sesame buns, split and toasted
Preparation:
Preheat broiler and line the bottom of a broiler pan or a baking sheet with foil.
In a large bowl, combine the ground beef with salt and pepper. Gently form into 4 patties, about 3/4″ thick. Using your thumb, press gently in the middle of each. Place patties on broiler pan and broil about 4 minutes per side for medium / medium-rare.
While the burgers are cooking, heat 2 tbs olive oil in a medium skillet over medium-high heat until shimmering. Add the onion and cook for 2 minutes. Add the mushrooms and cook 2 minutes longer. Add the Worcestershire and teriyaki sauce and cook until the liquid has almost all evaporated and the vegetables are tender, about 2 minutes more. Remove from heat.
In a small bowl, combine the ketchup and mustard in a and set aside.
Top each patty with a heaping spoonful of the  of the mushroom mixture and 1 slice cheese. Return to the broiler to melt the cheese, about 1 minute. Don't walk away or get distracted here or you will burn your cheese.
Spread the buns with the ketchup mixture; sandwich with the patties and some lettuce. Serve.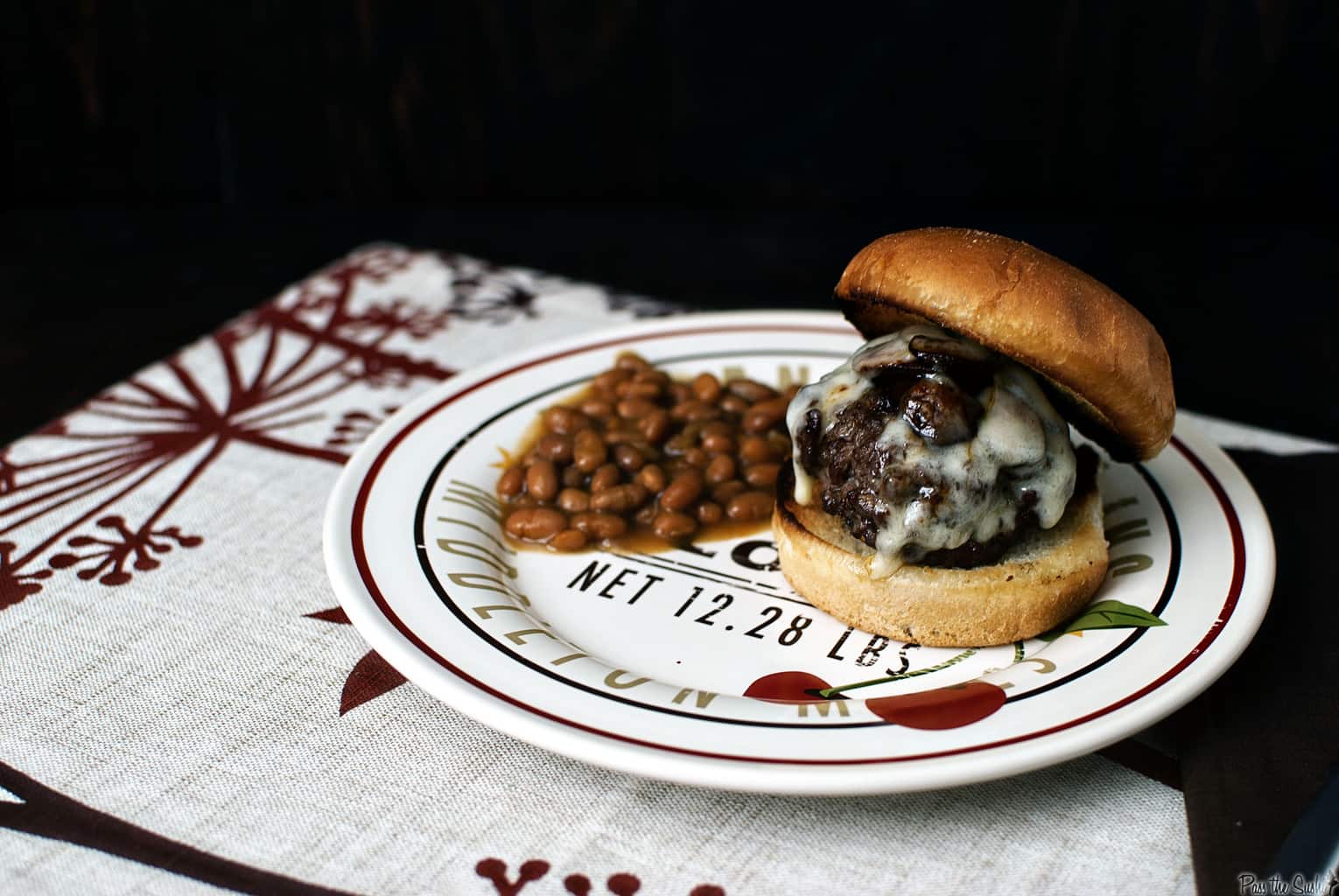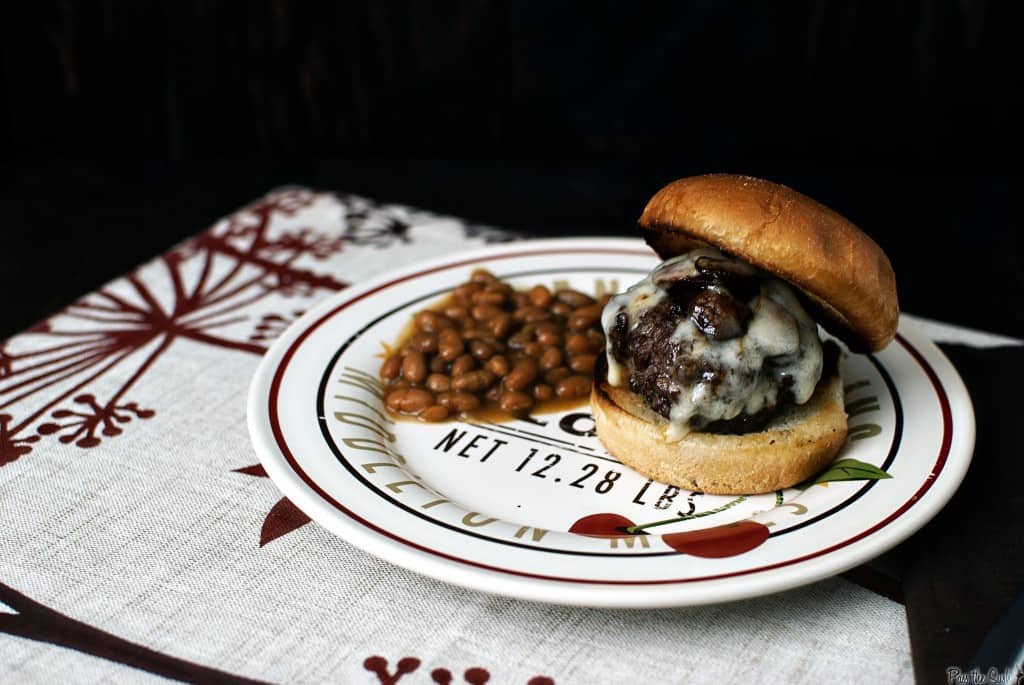 Truth time: I am reviling in tacos tonight for supper. Hard crunchy taco shells packed with generic Ortega seasoned ground beef. Oh yeah.
If you knew you weren't going to be eating 'real food' again for a while, what would you make sure to have before you lost the ability to chew?