There is something so awesome about Girl Scout cookies. From childhood memories of selling them myself (though,  I never made it past Brownie) to a secret love for the little buggers, they are awesome. So, when I saw something like 20 boxes in my father's pantry, I first worried that he was stocking up for doomsday, then 'borrowed' a few boxes for creation. We've been enjoying sweet desserts with the classic Girl Scout cookies hidden in here and there for weeks.
I saw these beautiful Tagalong Peanut Butter Parfaits last year on My Kitchen Addiction and fell in love with the idea. So when I looked at the three boxes of Girl Scout Thin Mints I had left I knew exactly what I wanted to make.

Thin Mint Trifles
Ingredients
1 1.4 oz Jello-O Sugar Free Instant Chocolate Fudge Pudding
*Milk for jello
1 container Cool Whip – Lite, thawed
1 box Thin Mint girl scout cookies
Fresh Mint
Instructions
Make Jello according to directions on the box. Let set 10 minutes in fridge.
Place cookies in a zip lock bag and crumble with a rolling pin.
In small glasses, layer heaping tablespoons of Jello, Cool Whip, and crushed Thin Mints. Top with a fresh mint sprig and whole cookie. Place in fridge until ready to serve.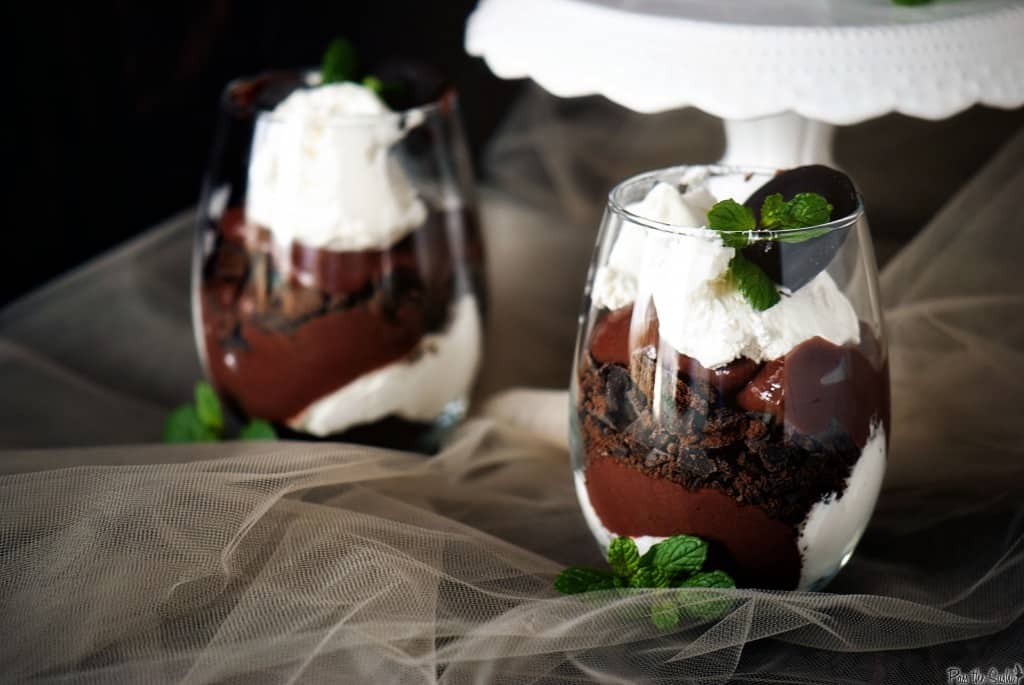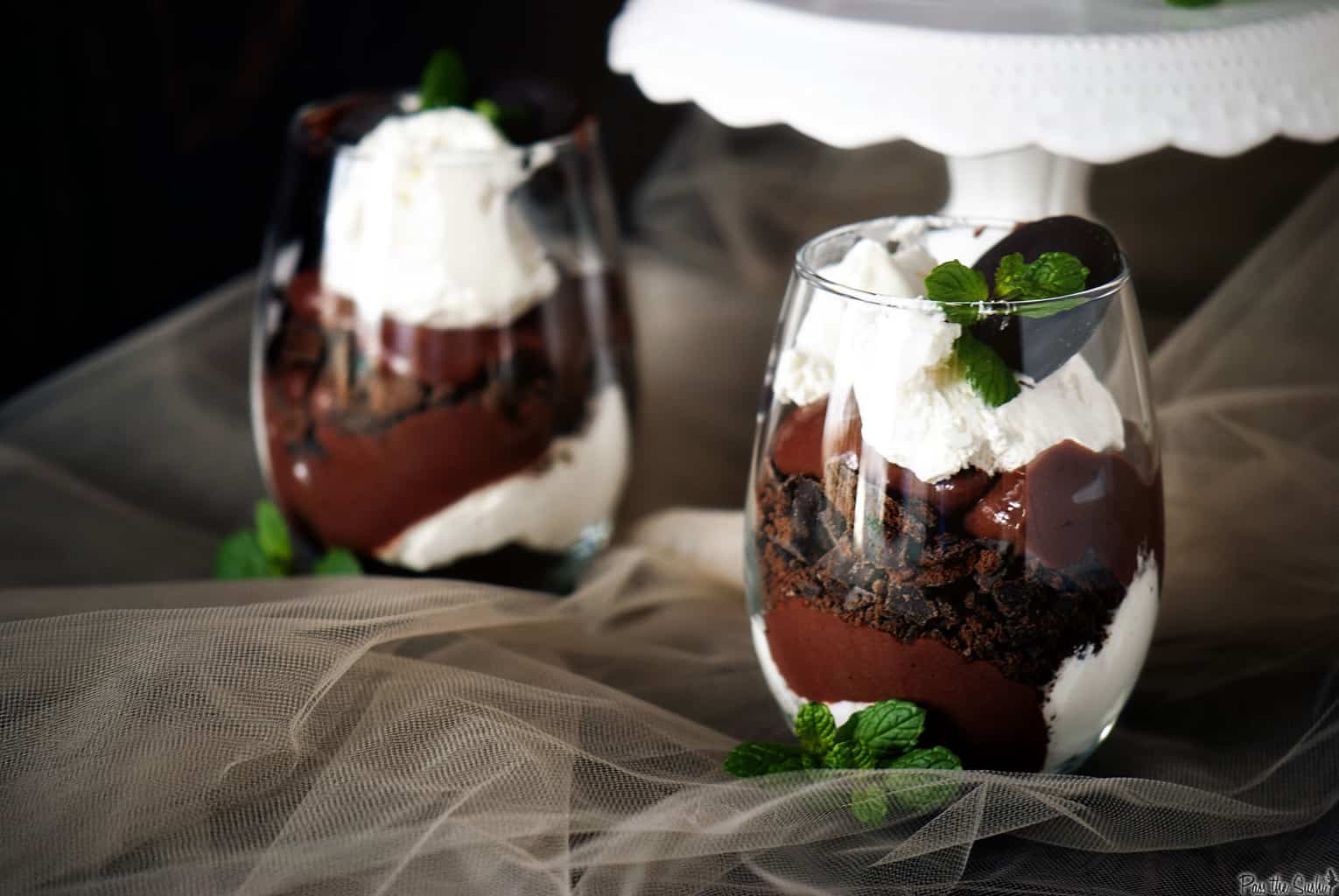 I knew this simple dessert was going to be good.... I didn't know it was going to be 'that' good. Make an extra one for yourself, you're going to need it. 😉