If you love red velvet and chocolate chip cookies, these red velvet chip cookies will make you one happy snacker! They're soft, rich, and loaded with cocoa and chocolate.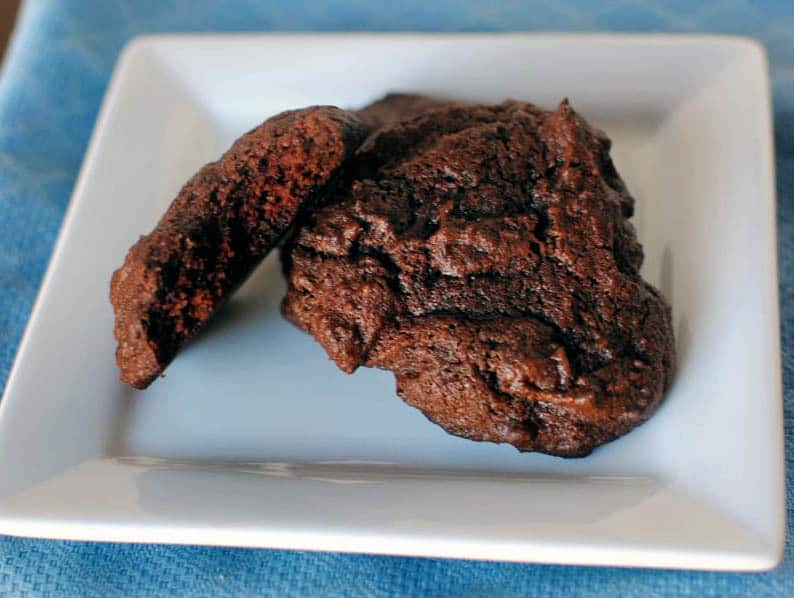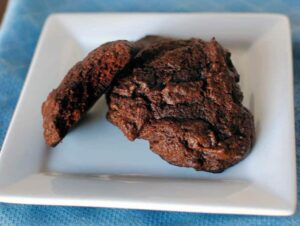 This post is an ode to red. I have a love for the color red that is about as annoying as those girls that draw hearts instead of dots over their I's. If there is a color option for red, you can pretty much assume I own it.
So, the other day when picking colors for the kitchen, no one was surprised when "Country Door" (a dark shade of red) was chosen, except for me. The color swatch is a dark red, with a brown hue. A color I would put in the rustic burgundy category if there were one. All good, right? Here comes the surprise part: the color that ended up on the walls wasn't rustic at all.
With the first few brush strokes I was actually in panic. The color looked like a cheap horror flick blood smear.
Now that it is 3 coats deep and dry, the color has deepened and grown on me. It's still not what I would call rustic, as it has a bit more vibrancy then that, but it isn't an overly in your face red either. When the cabinets get painted white the whole thing will look rather sophisticated (look at us getting all fancy).
 Another ode to red is my love for red velvet.
What goes better with red velvet than something rich and sweet like cake, or cookies?! Cookies are easier to make, so they win the ode to red velvet.
Red Velvet Chip Cookies
adapted from Fake Ginger
Makes about 20 cookies
Ingredients:
½ cup butter
½ cup sugar
½ cup brown sugar
1 egg
1 teaspoon vanilla
¼ cup heavy cream or milk*
1 ½ cups all purpose flour
1 teaspoon baking soda
¼ teaspoon salt
⅓ cup cocoa powder
1 teaspoon red food coloring
½ cup chocolate chips
Preparation:
Preheat oven to 375.
Cream butter and sugars together until fluffy.
Add egg, vanilla, and heavy cream and combine until smooth. Beat in red food coloring.
Stir in cocoa, flour, baking soda and salt until just combined.
Fold in chocolate chips.
Using an ice cream scoop, scoop out 20 portions, each 1 tablespoon of dough in size and set them at least 2 inches apart onto two baking sheets.
Bake for 10-12 minutes.
*Note from the original site: If you are using liquid food dye, you will need less heavy cream. I suggest leaving the heavy cream as the last step (before chocolate chips) and adding as needed.

I can say I have never been so excited to clean as I was when the painting was done. I couldn't put things back in their place and scrub things down quick enough. The room is really coming along and I can finally start to get excited about the little things (like how I now want a chalk board on the wall - if you give a mouse a cookie...).
Want to make some more red velvet treats? Check these recipes out!