Red velvet cupcakes will be the perfect Valentine's Day dessert for your sweetie. Chocolate buttermilk cupcakes with fluffy cream cheese frosting on top.
Happy Valentine's Day everyone. I hope you have special plans or are just making it an awesome day for yourself! Things are still winding down from my travels and a few other things I have going on, so no fancy dinner for us tonight (probably just left overs – that's right, we know how to keep it classy). 😉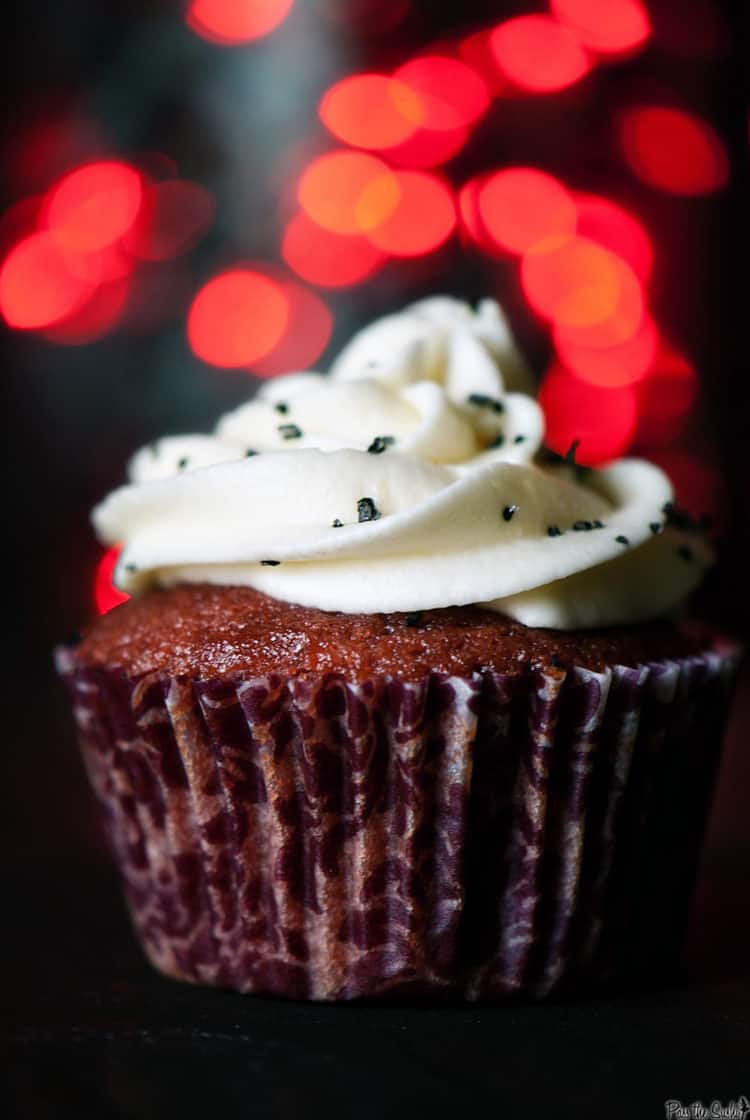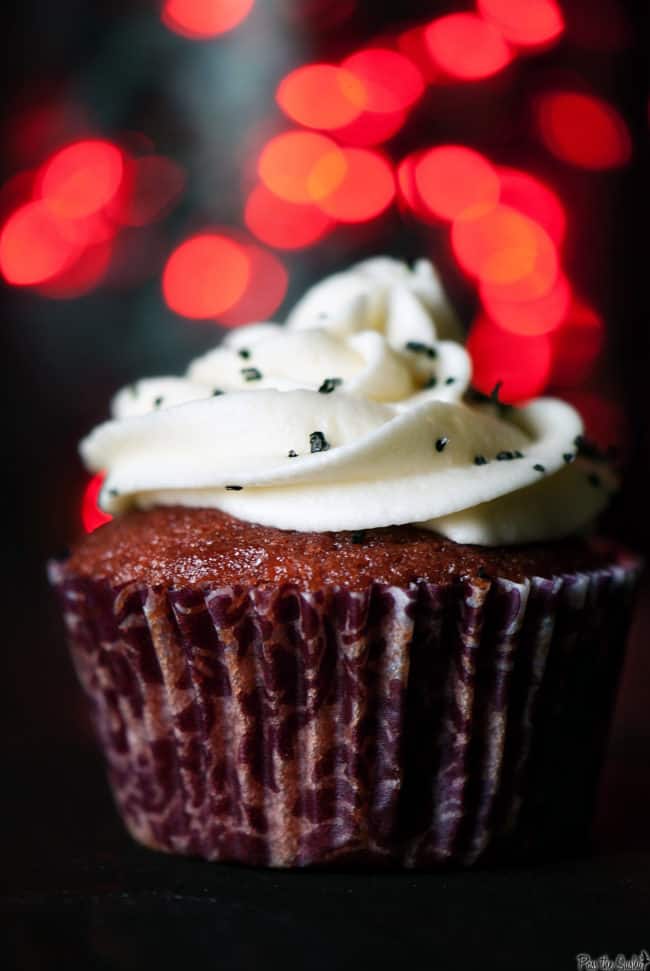 I did want to share a classic Valentine's Day dessert and also, I realized I hadn't shown you any of the pictures from my sisters wedding. There aren't any of the ceremony only because I thought it would be in poor taste to make the pastor hold the bouquet while I tried to get good shots so these are all of the behind the scenes prep photos I took.
The red velvet cupcakes were a hit with the bride and groom, and their guests. I'm pretty sure that you'll love them, too.
[flagallery gid=1 name=Gallery]
Red Velvet Cupcakes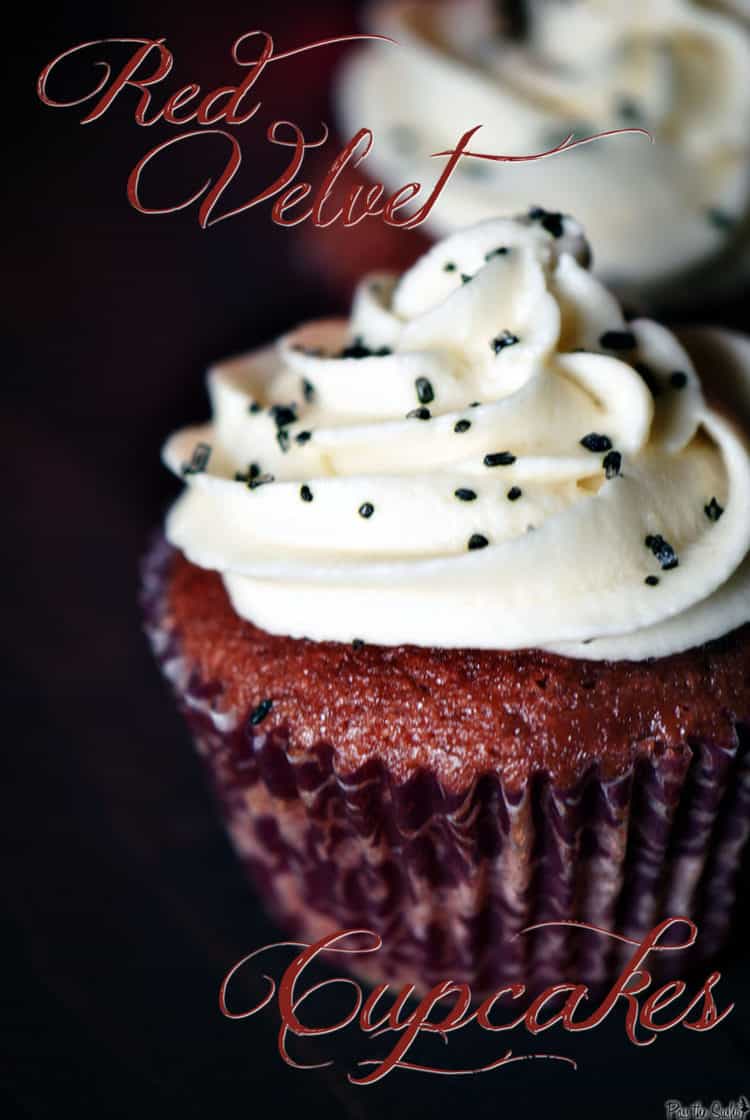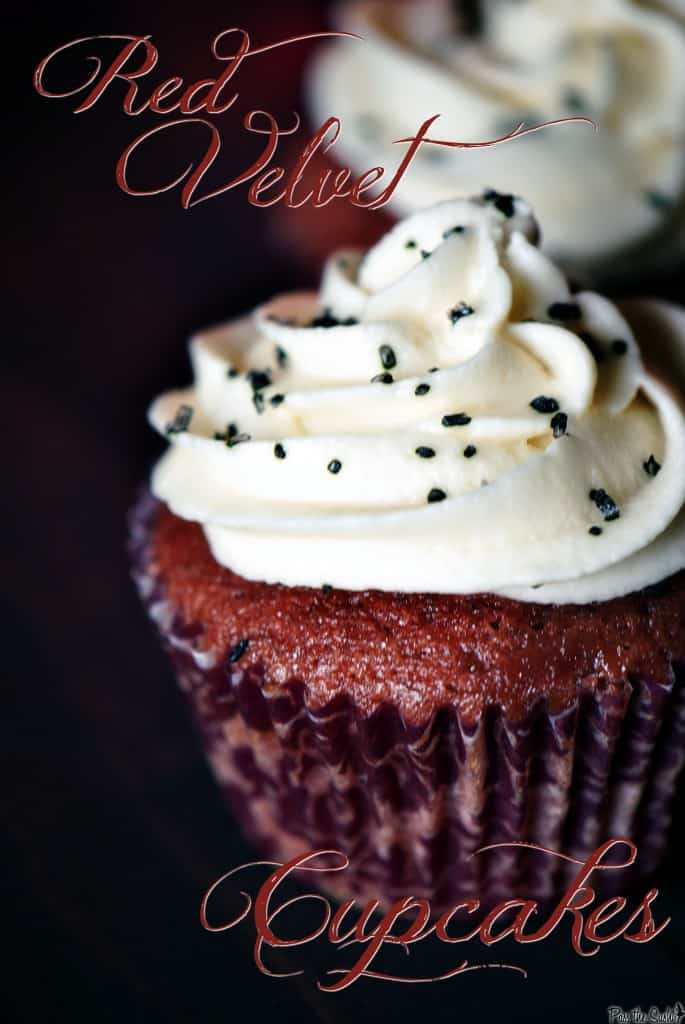 from The Novice Chef 
Ingredients:
For the cake:
2 1/2 cups cake flour
1 1/2 cups sugar
1 teas baking soda
1 tbs cocoa powder
1 teas salt
2 eggs
1 1/2 cups vegetable oil
1 cup buttermilk
2 tbs  red food coloring
1 teas vanilla extract
1 teas white distilled vinegar
For the frosting:
8 oz cream cheese, softened
8 oz butter, softened
1 teas vanilla extract
2 cups confectioners' sugar
Preparation:
Preheat oven to 350 degrees F. Line a cupcake tin with paper liners.
In a medium bowl, whisk together flour, sugar, baking soda, cocoa, and salt. Set aside.
In the bowl of your mixer, or with a hand mixer on low, beat together eggs, oil, buttermilk, red food coloring, vanilla, and white vinegar. Working in batches, mix in the dry ingredients until completely incorporated.
Divide the batter evenly into prepared tin, filling each 3/4 full, and bake 17 to 20 minutes until a toothpick inserted comes out with a few moist crumbs. Cool completely on a wire rack.
Meanwhile, make the frosting. Combine the cream cheese and butter until smooth and creamy. Add the vanilla. Working in small batches, add the confectioners' sugar until combined. Frost the cupcakes and place in refrigerator until ready to serve to keep set. Remove from refrigerator 20 minutes before serving.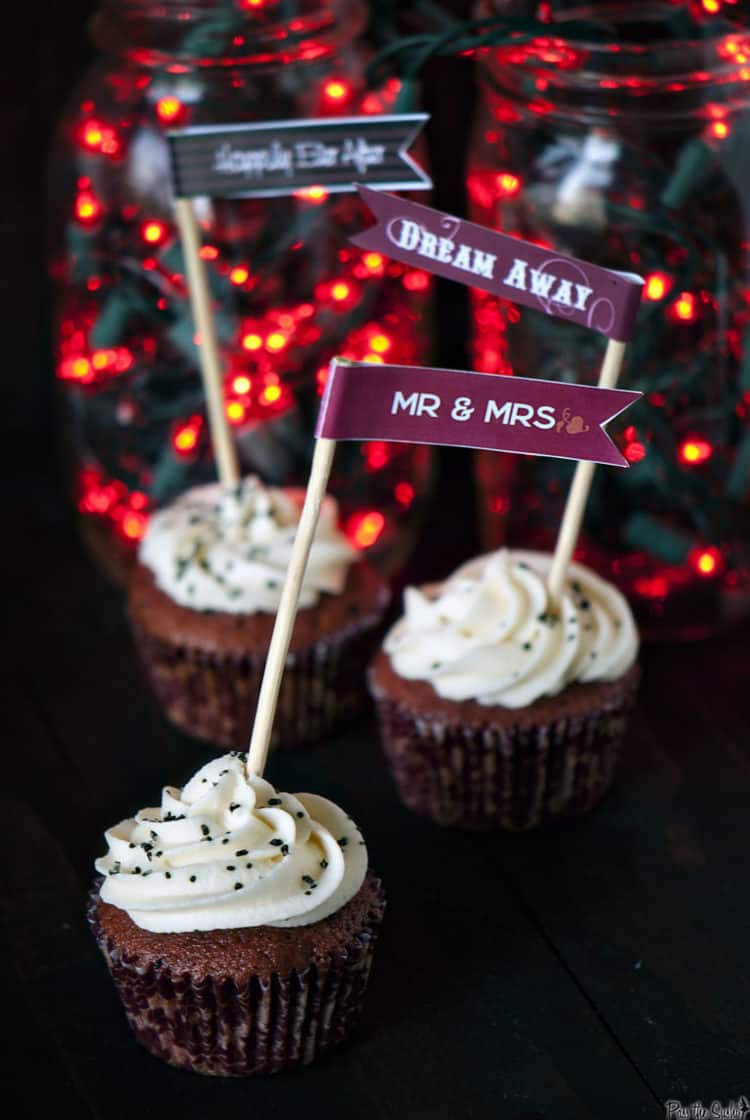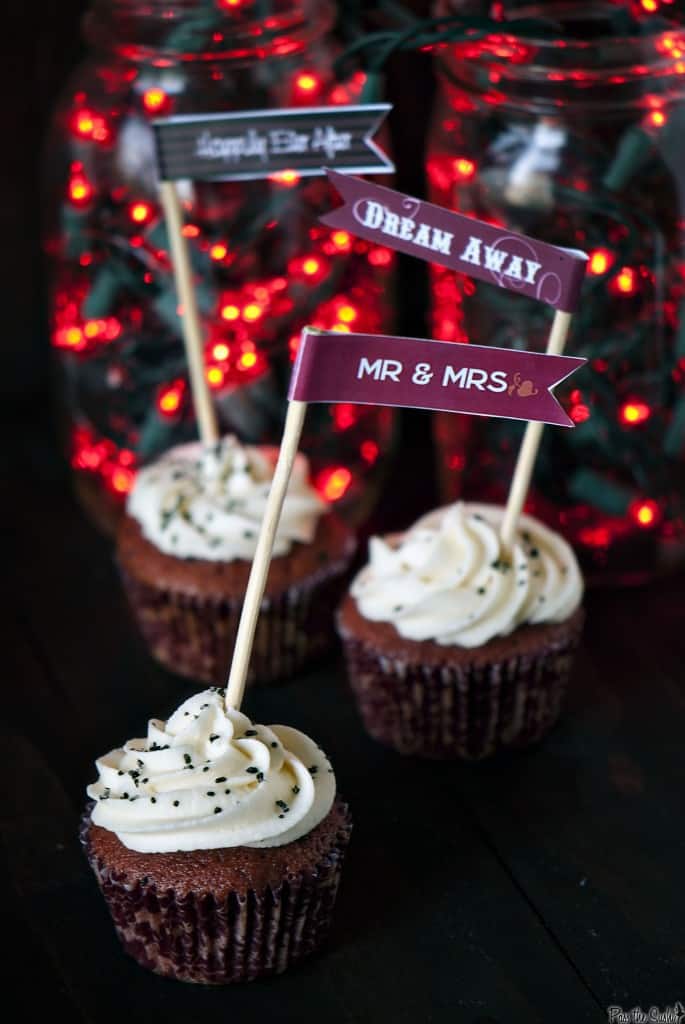 For my regular readers, I did promise to announce the winner today from the giveaway last week. Well, here they are:
Erin at Dinners, Dishes, and Desserts
What are your plans for Valentine's Day?