This Pumpkin Pie Martini will be the perfect ending to your holiday dinner party. Rich and creamy, this adult cocktail recipe will put everyone in a festive mood.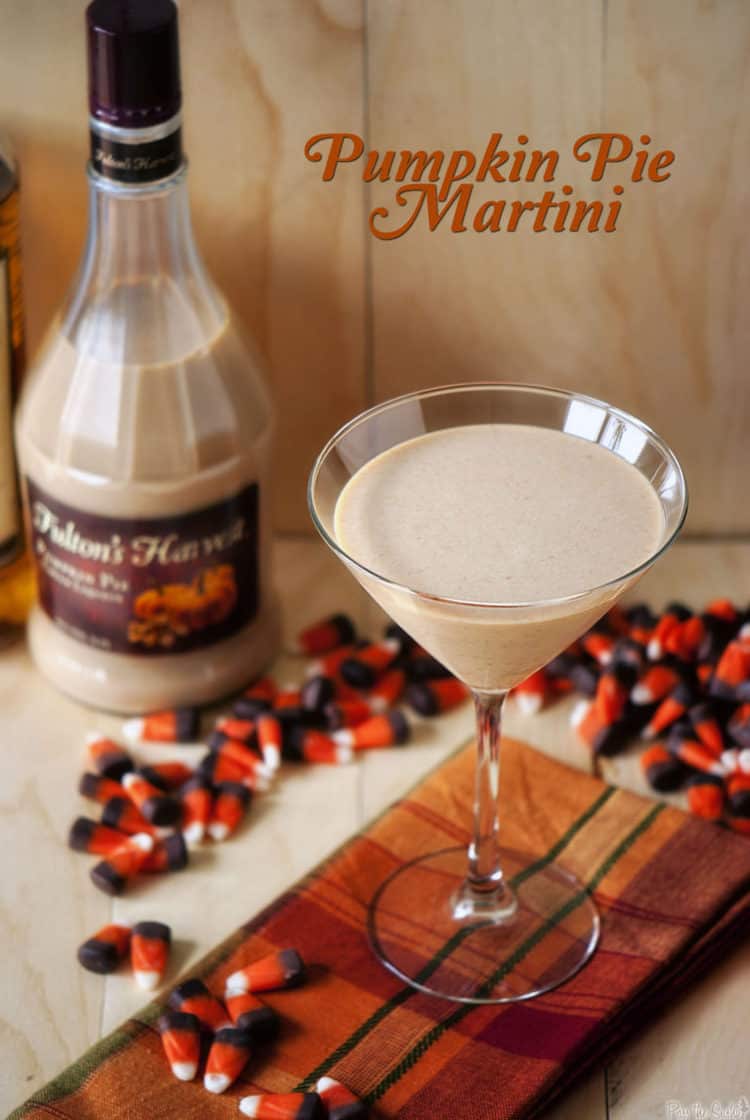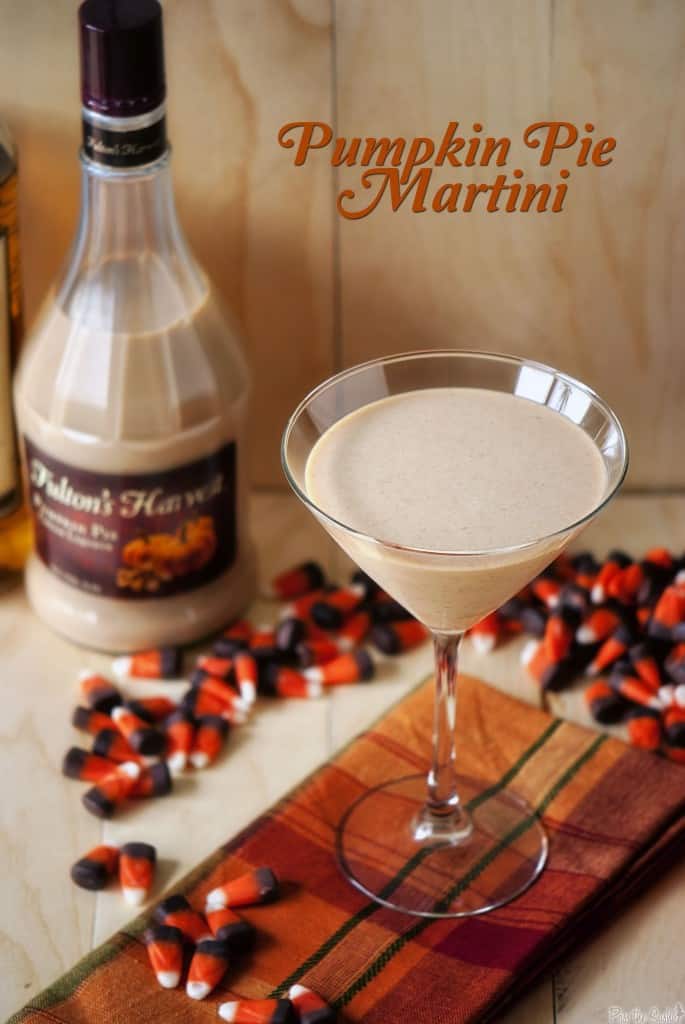 Jump to:
When the end of summer arrives, it's time to start thinking about delicious fall cocktails, like this Caramel Spiked Apple Cocktail or this Bailey's Pumpkin Vanilla Silk Martini! Today, we're bringing you this delicious Pumpkin Pie Martini, the perfect holiday cocktail to sip on this fall season. If you love all things pumpkin, you'll love this delicious cocktail!
What Is a Pumpkin Pie Martini?
With just a few easy-to-find ingredients like dark rum, velvety liqueur, pumpkin pie leftovers, and a touch of pumpkin pie spice, this delightful cocktail captures the essence of a pumpkin pie in a glass. It's the ideal drink to elevate your upcoming holiday gathering! Unlike traditional martinis, this pumpkin cocktail doesn't contain any gin, vodka, or vermouth. But it's in a fancy martini glass, so it counts, right?
Why you'll love this recipe
This easy recipe captures the seasonal flavor of pumpkin pie, making it the perfect Thanksgiving cocktail. Pumpkin spice latte lovers will appreciate the spiced rum mixed with real pumpkin pie and pumpkin spice liqueur, creating the perfect seasonal drink. Another reason to love this recipe is that you can easily make a large batch for a crowd and allow guests to serve themselves! If you love dessert cocktails, then you'll love this perfect fall cocktail, as well as this Coffee Cocktail and Campfire Cocktail!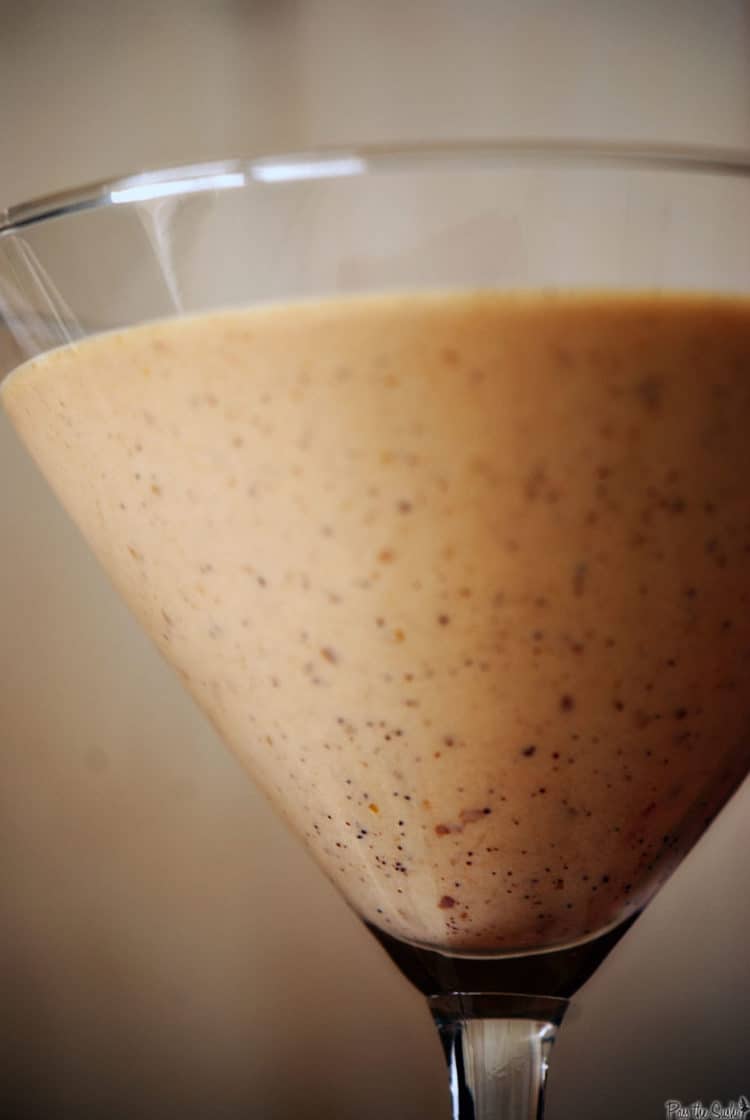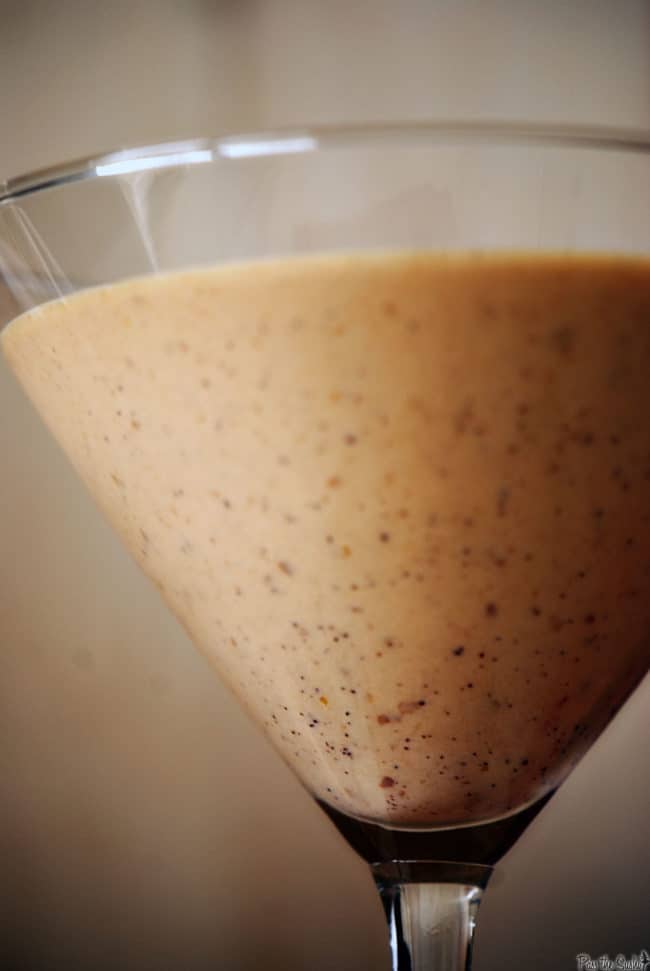 Ingredients
Spiced rum
Fulton's Harvest Pumpkin Pie Cream Liqueur
Pumpkin pie leftovers
Dash of pumpkin pie spice
Graham cracker crumbs for garnish if desired
How to Make a Pumpkin Martini
In a cocktail or martini shaker, combine all the ingredients except for the graham cracker crumbs, add ice, and shake vigorously.
Strain into martini glasses lined with graham cracker crumbs. Enjoy!
Expert Recipe Tips
Use pumpkin pie filling or real pumpkin puree if you don't have leftovers. 
Line the rim of the glass with cinnamon sugar or brown sugar for extra flair. 
For extra sweetness, add a dash of maple syrup!
Garnish with a cinnamon stick or graham cracker crumbs!
Recipe FAQs
How can I make a large batch of this Pumpkin Pie Cocktail for a party?
Just multiply the ingredients by the number of guests you have! You can even make a little extra in case anyone wants seconds. 
How sweet is this martini?
The sweetness of this martini depends on your preference. The combination of the Pumpkin Pie Cream Liquor and pumpkin pie leftovers provides natural sweetness. You can adjust the sweetness by adding more or less of these ingredients to suit your taste.
Can I make this pumpkin pie martini without alcohol?
Absolutely! You can easily make a non-alcoholic version of this martini by omitting the spiced rum and Pumpkin Pie Cream Liquor. Just replace them with a suitable non-alcoholic substitute like pumpkin spice syrup or pumpkin puree mixed with cream.
Can I use a different type of liquor besides rum?
While spiced rum complements the pumpkin pie flavors wonderfully, you can experiment with other spirits like vodka, whiskey, or even bourbon to create your unique twist on this martini.
How far in advance can I prepare the pumpkin pie leftovers?
You can prepare the pumpkin pie leftovers a day or two in advance and store them in the refrigerator.
Can I make this martini kid-friendly?
Yes! To make a kid-friendly version, replace the alcoholic ingredients with non-alcoholic alternatives, as mentioned above. Kids can enjoy the delicious pumpkin pie flavors without the alcohol.
More Cocktail Recipes
This decadent Pumpkin Pie Martini recipe is what pumpkin spice dreams are made of! Whether you have pumpkin pie leftovers or not, you can still enjoy this perfect cocktail! Spiced rum, creamy Pumpkin liqueur, pumpkin pie leftovers, pumpkin pie spice, and graham cracker crumbs come together in the grown-up version of the pumpkin spice latte, resulting in the ultimate boozy treat. If you try this recipe, please rate the recipe card and let us know if you liked it!
Pumpkin Pie Martini
Inspired by SpiritDrinks.com
Ingredients:
2 oz spiced rum
4 oz Fulton's Harvest Pumpkin Pie Cream Liquor
2 oz (or spoonfuls) pumpkin pie leftovers
Dash of pumpkin pie spice
Crushed graham crackers for garnish if desired
Preparation:
In a drink shaker, combine rum through pie spice with ice and shake vigorously.
Strain into martini glasses lined with graham cracker crumbs. Enjoy