Chocolate chip cookies made with two types of chocolate chips will always trump single chocolate chip cookies. You need this cookie recipe in your life.
I'm not good at Christmas Lists. Santa asks for a list and I can't think of what to ask for (though, he will debate with me about the truth to that statement). My secret Santa has stated that he simply won't get me anything I intentionally ask for. But the idea of getting out the crayons and doodling out a a recap of my years good behavior and some stocking stuffers brings out the kid in me.
Before I share the recipe for some delicious chocolate chip cookies, I thought it would be fun to have a little Christmas List of my own to share with you guys this year.
Kindle, Nook,or some sort of those new fangled electronic paperless book thingies. I am a fan of paper. I love the smell of old books, I always will, and no electronic device will ever take that love away from me. But… It would be a nice way to store the lot of magazine subscriptions I get, those cheap novels I am only going to read once, and the hundreds of cookbooks I only want for one or two recipes.
Birch Cutting Board – How cute is this? I saw it while flipping through the December issue of Food Network Magazine and they have a huge list of foodie gifts. Some are silly and others awesome but there were a few things I wouldn't mind finding under the tree.
This little citrus helper would make an adorable stocking stuffer.
Le Creuset French Oven – A heavy multi-use pot great for everything from making soups to Sunday roast beef. It's a kitchen must have that you will get years of use out of. Le Creuset is my 'go big or go home' option (In this case, if your making a list and checking it twice, why not ask for the best). And look at that, it even comes in red. 😉
Camera Lens – I can't seem to get enough of my camera lately, hoping to expand my photography skills far beyond just food. My kit only came with one lens, and I've been eying up this baby for when I'm out and about.  For anyone else, a nice 35mm or 50mm captures great light and is what I use currently on a daily basis for most of my photography.
I own a food processor and a blender – but a two in one? Now, that's counter-space-saving genius. Cuisinart has a handy duel PowerBlend that does just that. If you need one or the other, ask Santa for this.
Digital Thermometer – these come in really handy when you need to check the temp on that turkey while holding it over a vat of boiling oil.
Need something a little saucy this holiday season, these preserves made with liquor are a great way to lighten up any party.
Talk about getting saucy in the kitchen… These adorable aprons make a perfect gift, if I do say so myself. (Ok, that was a little self promotional… don't hate me….)
Fat kid friendly? Butter, cream and sugar all in the title. Yeah, that kind of makes me happy.
Lattice Pie Topper – These simple pie cut outs pretty up your traditional pie topping leaving intricate designs or cute cut outs. For the less than patient (like myself) these would be a perfect way to step up their pie game.
While we're talking pie, this Perfect Pie Package seems like a great idea for anyone just getting into baking pies. The set includes a cloth rolling pin cover, a pastry cutter for perfect slices, and mini dough cutters to make cute shapes on top of your dough and a cloth canvas to help you roll out your dough.
Be sure to check out the rest of Chow's Holiday Gift Guide, and Food Network Magazine's December 2011 issue, and NPR's book round up for more gift giving suggestions for the foodie in your life.
Immersion Blender – Talk about handy. I can't tell you how many soups I have to ladle out one scoop at a time just to get into the blender. In the mean time there is no kitchen fairy that will come clean up the mess I've left behind. So, either send me an elf to help clean or gimmie one of these bad boys.
And the most coveted Christmas gift to find under the tree? The KitchenAid Stand mixer. Hopefully, you've been really really good this year. 😉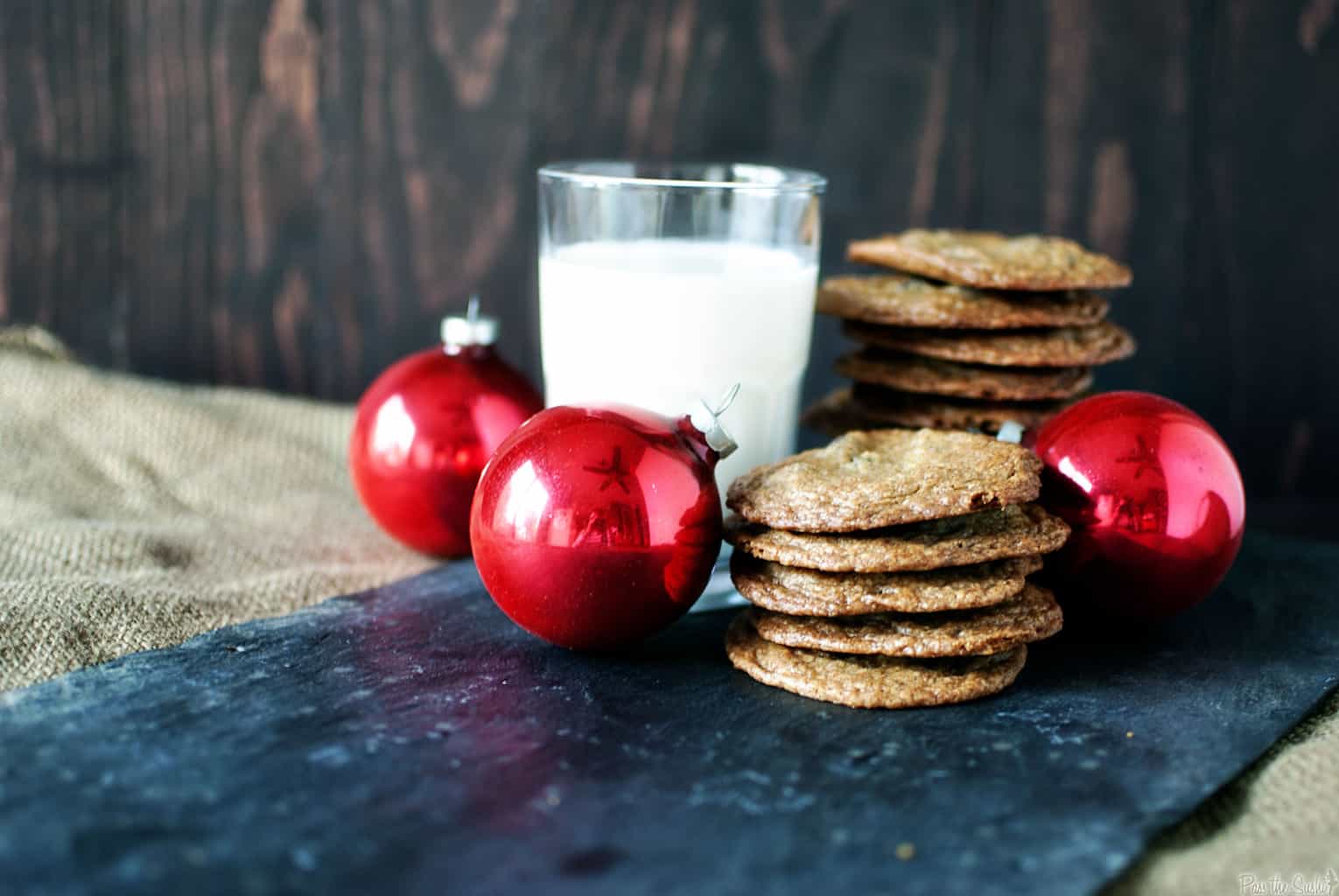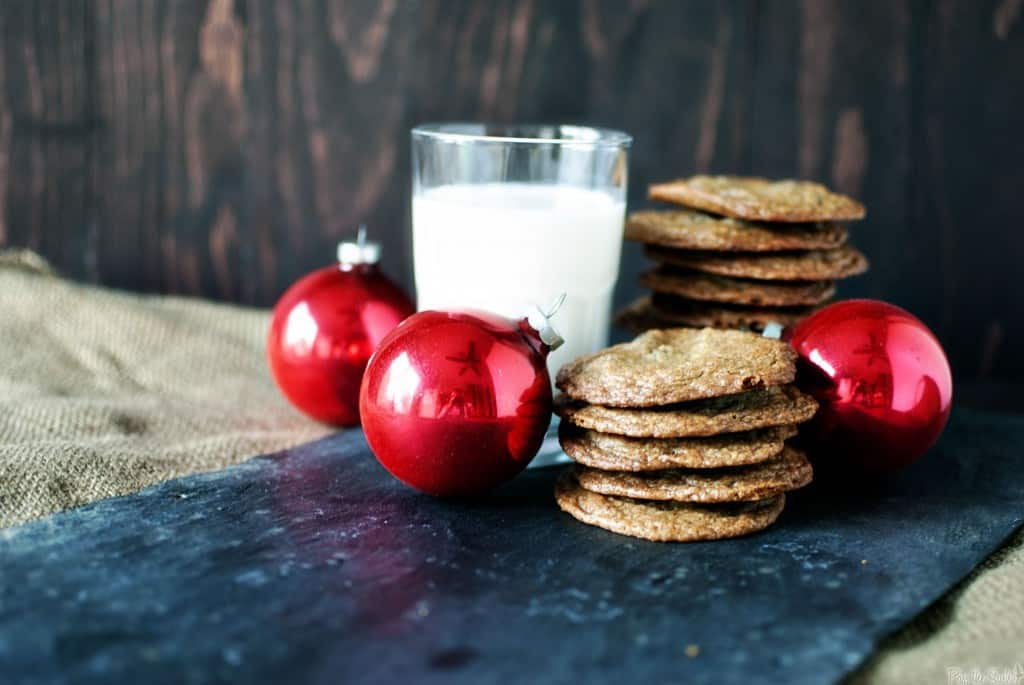 Now you know with a good Christmas list, you gotta have milk and chocolate chip cookies…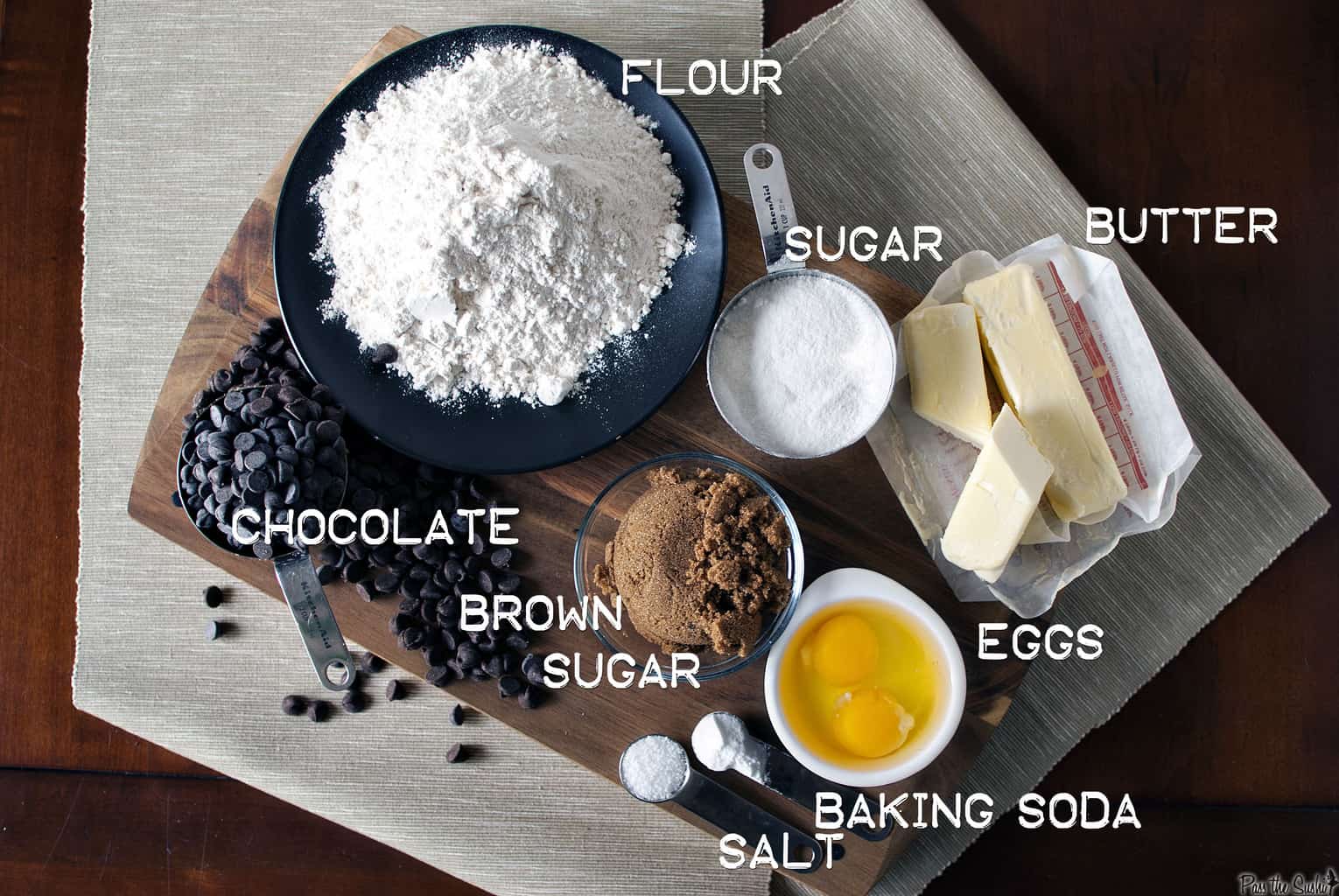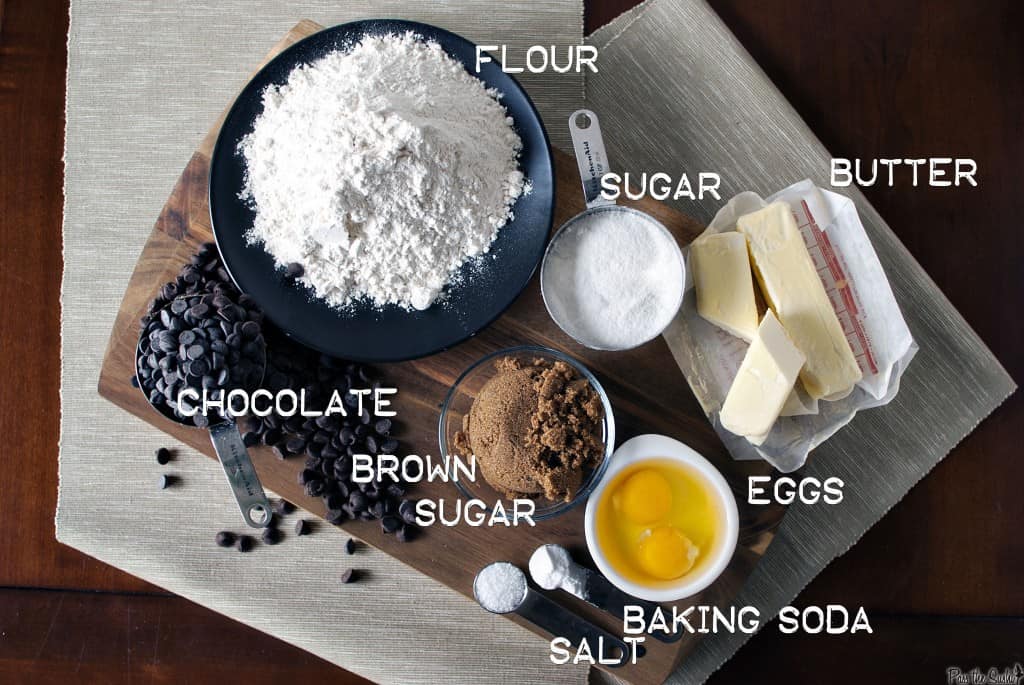 Ad Hoc Chocolate Chip Cookies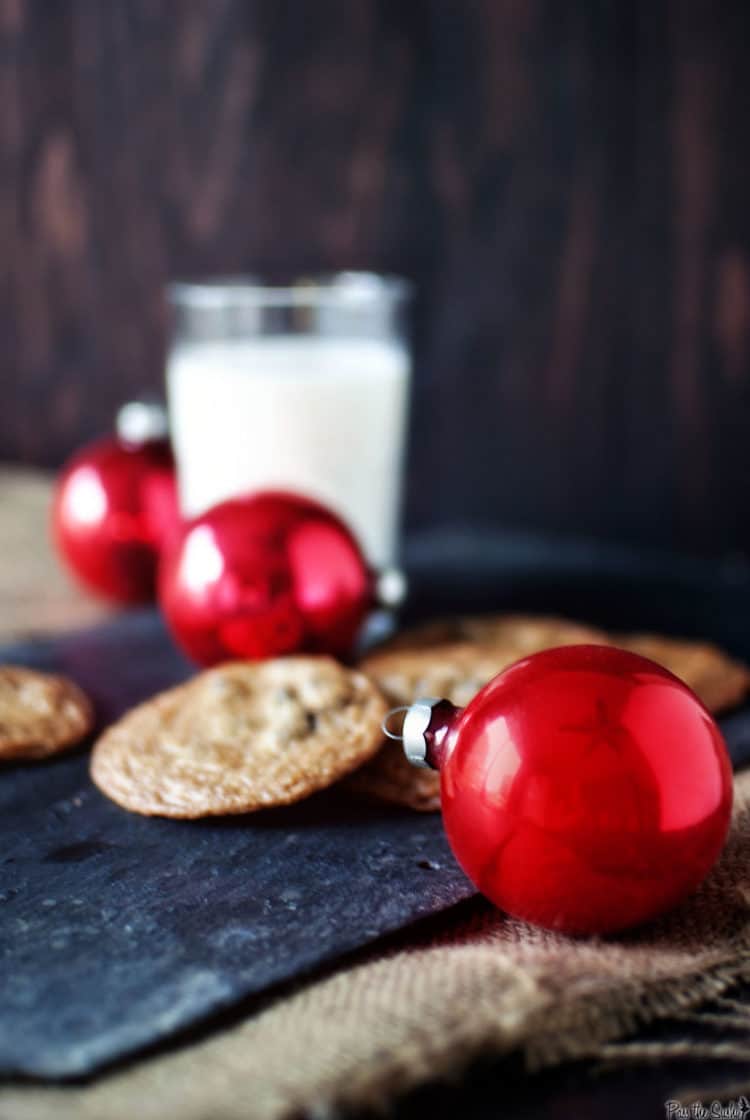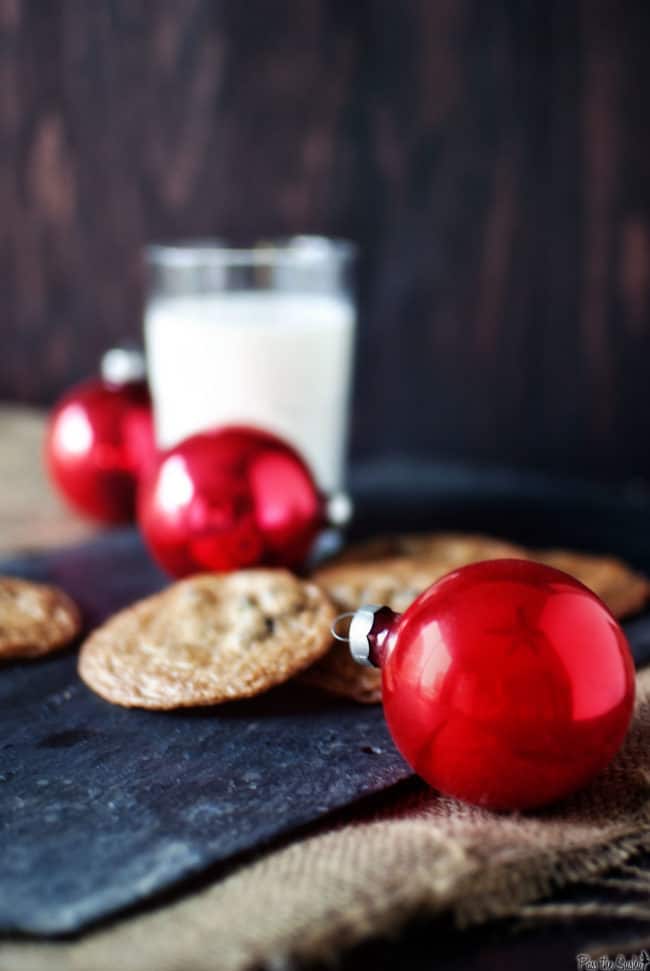 From Ad Hoc at Home
Ingredients:
2 ½ cups plus 1 tbs flour
¾ teas baking soda
1 teas kosher salt
5 oz 55% chocolate, cut into chip-sized pieces (about 1 ¼ cups)
5 oz 70-72% chocolate, cut into chip-sized pieces (about 1 ¼ cups)
½ lb (2 sticks) cold unsalted butter, cut into small pieces
1 cup packed dark brown sugar, preferable molasses sugar
¾ cup granulated sugar
2 large eggs
Preparation:
Position the oven racks in the lower and upper thirds of the oven and preheat the oven to 350 degrees F. Line two baking sheets with silpats or parchment paper.
Sift the flour and baking soda into a medium bowl. Stir in the salt.
Put the chips in a fine mesh basket strainer and shake to remove and chocolate dust or small fragments.
In the bowl of a stand mixer fitted with the paddle, beat half the butter on medium speed until fairly smooth. Add both sugars and the remaining butter, and beat until well combined, then beat for a few minutes, until the mixture is light and creamy. Scrape down the sides of the bowl as necessary. Add the dry ingredients and mix on low speed to combine. Mix in the chocolate.
Remove the bowl from the mixer and fold the dough with a spatula to be sure that the chocolate is evenly incorporated. The dough or shaped cooked can be refrigerated, well wrapped, for up to 5 days or frozen for up to 2 weeks Freeze shaped cookies on the baking sheets until firm. )Defrost frozen cookies overnight in the refrigerator before baking.)
Using about 2 level tbs per cookie, shape the dough into balls. Arrange 8 cookies on each pan, leaving about 2 inches between them, because the dough will spread. Bake for 12 minutes, or until the tops are no longer shiny, switching the position and rotating the pans halfway through baking.
Cool the cookies on the pans on cooling racks for about 2 minutes to firm up a bit, then transfer to the racks to cool completely. Repeat to bake the remaining cookies. (The cookies can be stored in an airtight container for up to 2 days.)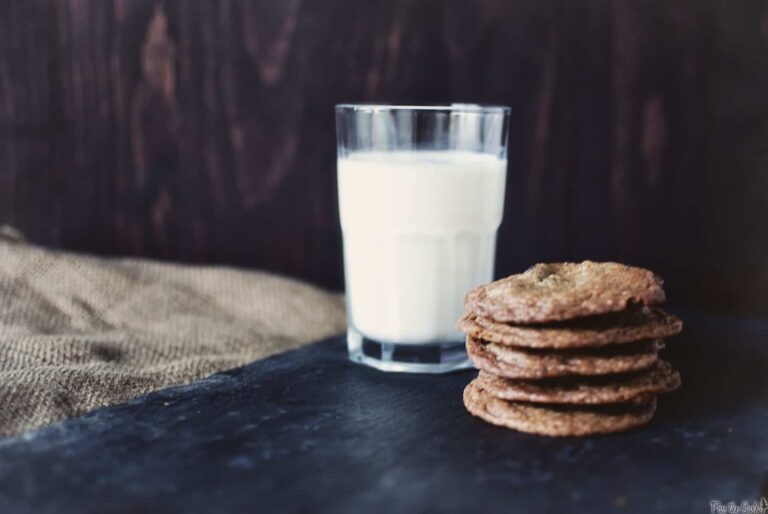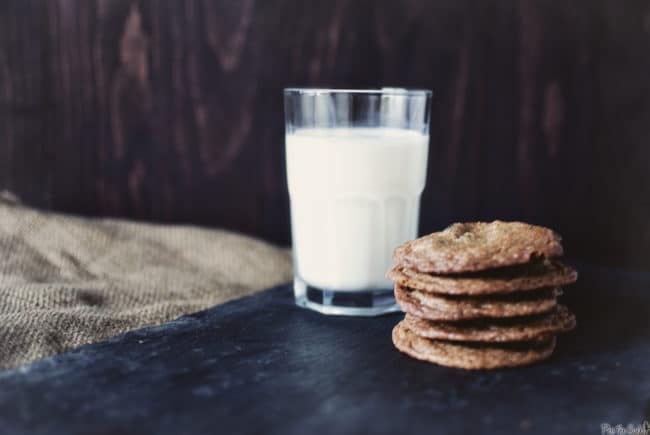 Have you been good this year and what are you asking old Saint Nick for?
In other news Katrina has a spiffy cookie event going on for the month of December. A lot of great bloggers and friends of mine will be participating so please go check it out!
AND! We are heavy into the 12 Weeks of Christmas Cookies! Go and check out all of the other holiday goodies being shared in this weeks 12 Weeks of Christmas Cookies link up!