Dinner is ready to be leveled up with this smoke-kissed, tender, and juicy beef roast on a grill. This simple recipe is so much more delicious than oven-roasted beef and is perfect for any skill level. You won't need any bbq sauce!
Jump to:
When you think of roast beef, you probably think of low and slow cooking in a roasting pan filled with veggies on a crisp fall afternoon. You probably don't think of an open flame, charcoal, and a barbecue. Grill-roasted beef? Who woulda thought?
Until now.
A roast holds masses of flavor at a less expensive price. It also comes in a manageable size for dinner, with loads of room for a few inventive meals from the leftovers.
Classic oven-cooked roast beef is hard to top in the down-home comfort food category, but after making grill-roasted beef, you may never go back.
So if you haven't tried cooking on the grill yet, this is the perfect opportunity for you to do so.
What is a Roast on the Grill?
It's exactly what it sounds like. Instead of cooking your roast in the slow cooker for hours on end, you char it up on the grill. You get tons of great flavor, just like a pot roast. This type of roast requires some slow cooking on the grill, both in direct heat and indirect heat. They usually take about 20 minutes per pound to cook, so have your meat thermometer ready for checking!
What you'll need
First of all, start with good beef. This doesn't mean the most expensive cut.
You can find a great cut that is affordable, overlooked, and loaded with flavor!
A sirloin tip roast is a classic. It's a lean cut from the round (which is a great muscle for flavor).
Because it's a well-used muscle, it isn't as tender as others, so it's ideal for a slower cook. It is one of the best for grilling, especially when it's all said and done and sliced thin for sandwiches or… just for nibbling.
Grilling roast beef is easier than you think. And, duh, you can do it outdoors. Double win, right? You'll get a seasoned roast, and you can enjoy the outdoors all at the same time.
How to Grill a Roast Beef
Grilling a roast can be intimidating but don't let that deter you! Most people love grilling for thin cuts, like steaks and burgers, where some heat and a few fancy spatula flips can make magic happen. But grilling a whole roast can be an idea that many never even take on.
When it comes to grilling cuts of beef roast, there really isn't too much of a distinction between turning the oven on and letting things get preheated. It really is simple!
In this recipe, we are using a charcoal grill.
We will be creating a charcoal heat source that is able to withstand the continuance of the cooking and grilling while the lid is closed so that we can have that convection heat for even cooking that is so crucial. You'll place the roast on the hot side of the grill to start and move it to the cooler side after some time. The high temperatures will create a little heat oven to cook the meat.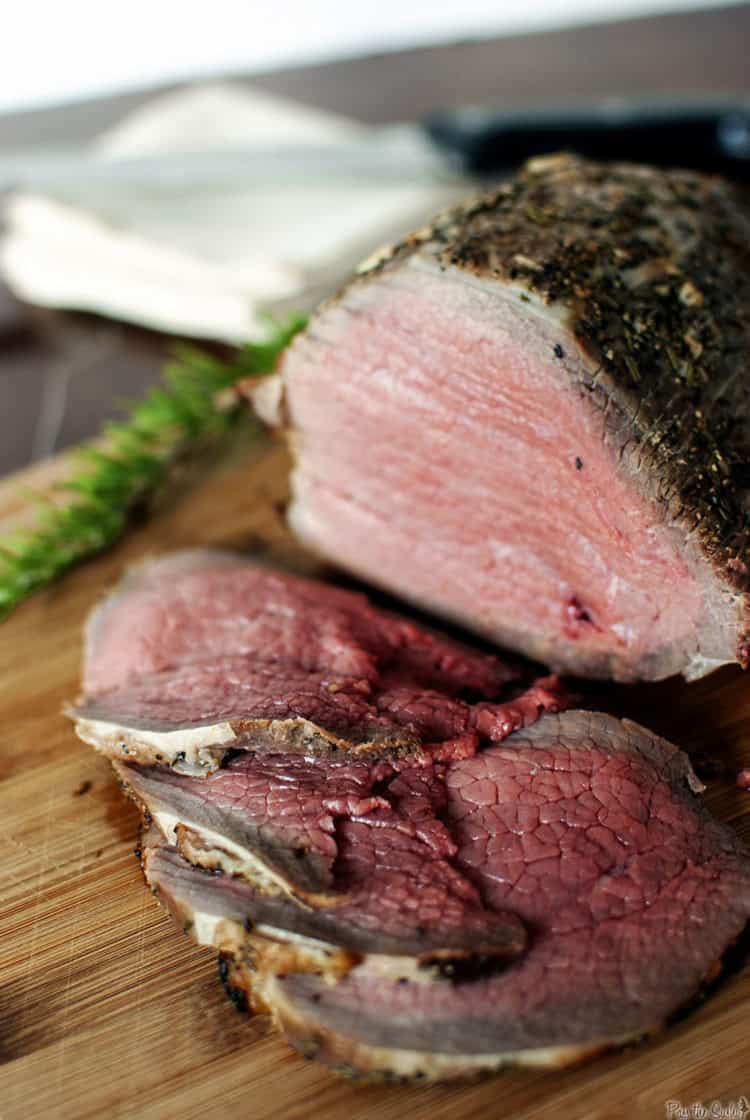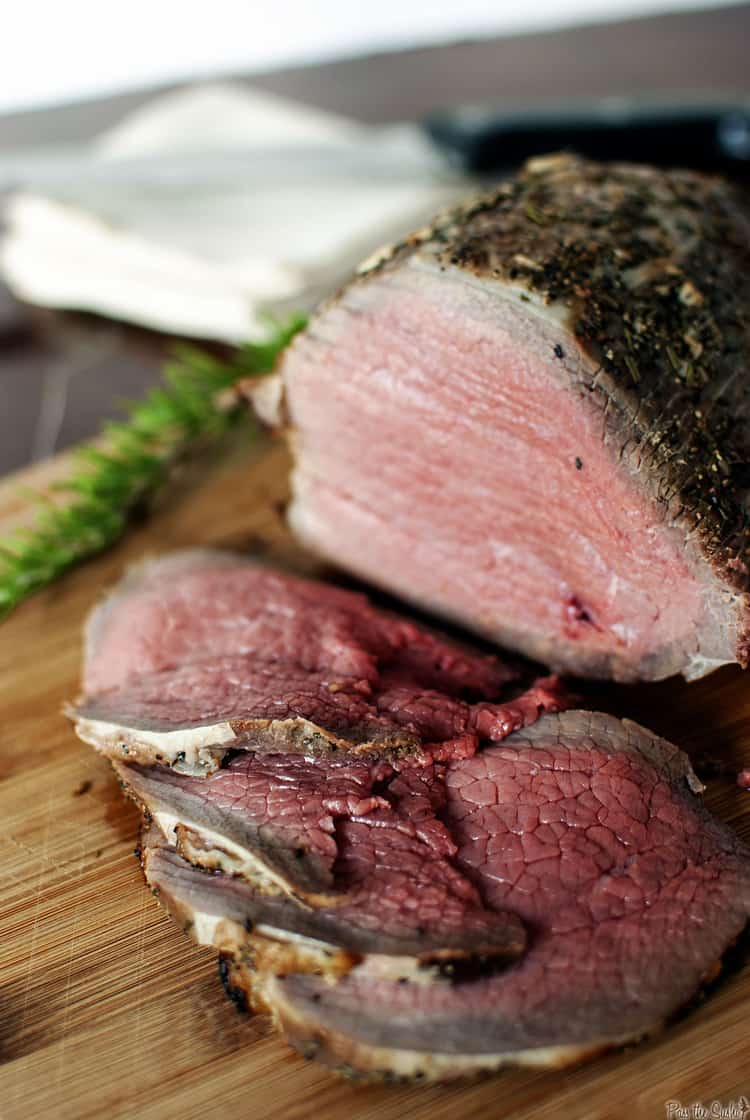 Expert Recipe Tips
Cut thick slices
Once the roast is done, cut the meat at an angle making thick cuts across the meat. The tender roast should be cut very easily! Place roast on a cutting board and use a sharp knife to make your cuts.
Cook on indirect heat
After getting the roast going, move the pan to the cooler side of the grill to cook slowly. You will get tender meat this way from your top sirloin roast. This is the best way to get a good sear on the meat before it cooks thoroughly.
Leftovers and Reheating
When you are done eating, store your meat in an airtight container in the fridge for about 3 days. Reheating is as simple as popping it in the microwave or warming the slices on the grill for a few minutes. You can also use a conventional oven to warm the pieces of rump roast.
Looking for fun ways to flare up your leftovers? Try making Roast Beef Wrap with Dill Slaw, Slow Cooker French Dip Sandwiches, or Beef Pho Unfiltered.
What to Serve with Grilled Roast
This roast made on the grill is an amazing main dish. Grab some of your favorite sides to pair with them, including slow cooker baked beans. Don't forget home-style mashed potatoes or crispy baked french fries. Carrots and potatoes are always a great addition when we're talking about a larger cut of meat like this.
FAQs
More Recipes you will Love, including grilling recipes:
Seriously. Want to level up your backyard barbecue? Take tailgating to the max? In less than 90 minutes, you are ready to serve your guests.
Slice it up into thick slabs or thin slices for sandwiches dripping with flavor. This grill-roasted beef recipe is what you need the next time you pull out the charcoal.
Don't worry; you can also use a gas grill to get the job done. Your rib roast will still have that smoky flavor, and the delicious roast will make for a tasty meal. It's enough to feed a small family and more! 
Also, if you try this recipe, please rate the recipe card to help out the next reader!