Dinner is ready to be leveled up with this smoke-kissed beef roast made tender and juicy on your charcoal or gas grill. This simple recipe is so much more delicious than oven-roasted beef and is perfect for any skill level.
When I think of roast beef, I think of low and slow cooking in a roasting pan filled with veggies and a crisp fall afternoon. I certainly don't think open flame, charcoal, and a barbecue. Grill-roasted beef? Not something I'd ever tried.
Until now.
A roast holds masses of flavor at a less expensive price. It also comes in a manageable size for dinner with loads of room for a few inventive meals from the leftovers.
Classic oven-cooked roast beef is hard to top in the down-home comfort food category, but after making grill-roasted beef, I may never go back.
So if you haven't tried cooking on the grill yet, this is the perfect opportunity for you to do so.
What You'll Need
First of all, start with good beef. Now, by 'good' I don't mean go buy the most expensive cut you can afford.
You can find a great cut that is affordable, overlooked, and loaded with flavor!
A sirloin tip roast is one of my favorites. It's a lean cut from the round (which is a great muscle for flavor).
Because it's a well-used muscle, it isn't as tender as others, so it's ideal for a slower cook. But in my opinion, one of the best for grilling, especially when it's all said and done and sliced thin for sandwiches, or… just for nibbling.
Grilling roast beef is easier than you think. And, duh, you can do it outdoors. Double win right?
Most of us think about holiday meals and carolers by the window while the roast is simmering along in the oven. And I am not trying to take that idyllic vision of a holiday roast away from you.
But I'm going to add another version to your mental tally.
So gather your grilling tools recipe ingredients and let's learn how to grill a roast on the grill!
How to Grill a Beef Roast
Grilling a roast can be intimidating but don't let that deter you! Most people love grilling for thin cuts, like steaks and burgers where some heat and a few fancy spatula flips can make magic happen. But grilling a whole roast can be an idea that many never even take on.
When it comes to grilling cuts of beef roast there really isn't too much of a distinction between turning the oven on and letting things get preheated. It really is simple!
In this recipe, we are using a charcoal grill (I also share what to do if using a gas grill).
We will be creating a charcoal heat source that is able to withstand the continuance of the cooking and grilling while the lid is closed so that we can have that convection heat for even cooking that is so crucial.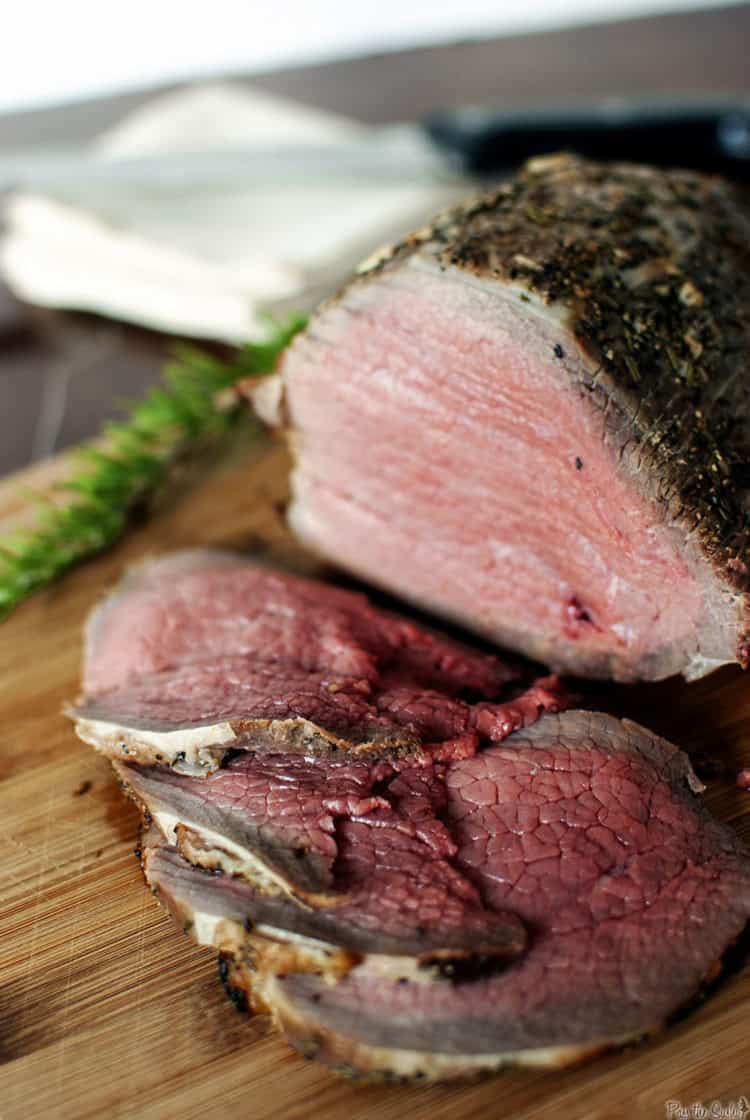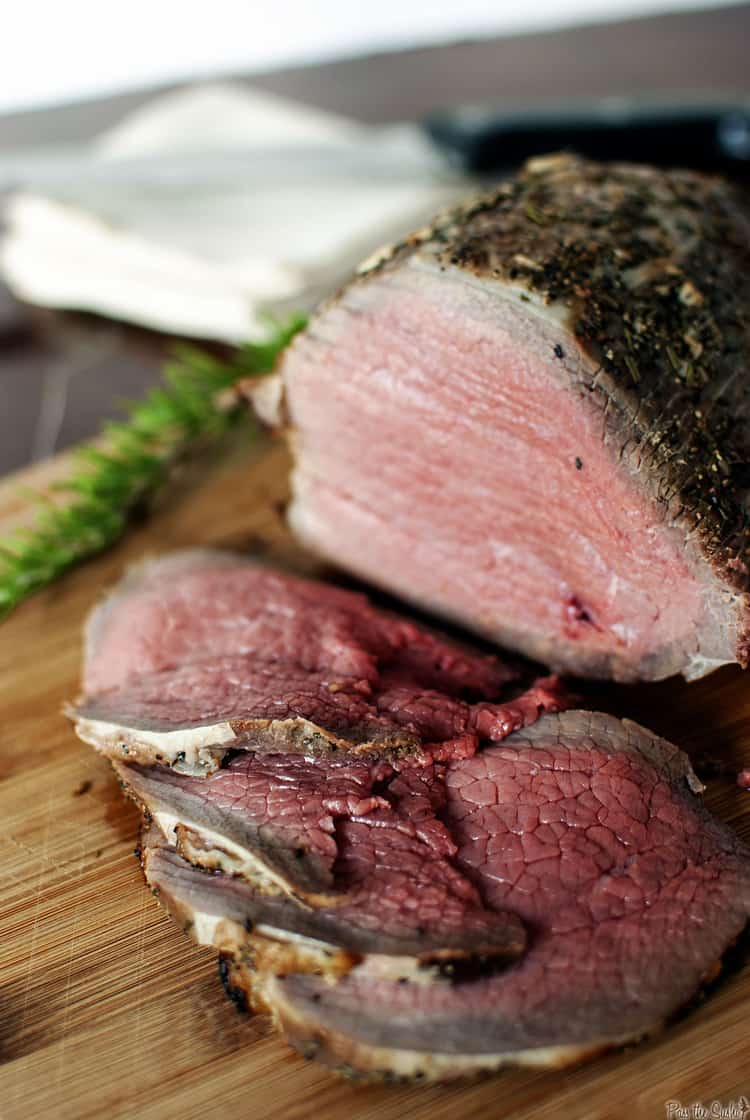 How Long Does it Take to Cook a Roast on the Grill?
First, you have to take the grill to a balanced temperature for 30 minutes. How long the roast will take to cook is dependent on the size and the heat on the grill. Obviously, the bigger the weight is, the longer it is to cook.
This is where an internal thermometer becomes super helpful.
A 3-pound roast with a grill around 350-400 degrees will take about a one-hour cooking time to reach an inner temperature of 125 degrees and 20 minutes to rest before slicing.
Should I use a Sirloin or a Chuck Roast?
What is the difference between sirloin and chuck roast? Is one better than the other? The obvious answer is they are cuts from different areas of the cow but more importantly is why one is preferred over the other for grilling.
I prefer the sirloin for this recipe because it is more tender and doesn't need extra moisture. A chuck roast is more appropriate for the low and slow oven roasting method or for cooking to shred (a higher internal temperature)
A Roast You Can Make at a Cookout
Seriously. Want to level up your backyard barbecue? Take tailgating to the max? In less than 90 minutes you are ready to serve your guests.
Slice it up into thick slabs, or thin slices for sandwiches dripping with flavor. This grill-roasted beef recipe is what you need the next time you pull out the charcoal.
Stay tuned because later this week I show you a great recipe to use up any leftovers; Roast beef wraps with Dill Slaw.
How to Use Your Leftovers
I know you have leftovers 😉 Here's what you should do with them!

If you've tried my Grill-Roasted Beef recipe or any other recipe on passthesushi.com please don't forget to rate the recipe and let me know where you found it in the comments below, I love hearing from you! You can also follow along for more good eats and travel tips on Instagram@passthesushi & @girlcarnivore, Twitter& Facebook.
📖 Recipe