Buckeyes are bite-sized confections, made with creamy peanut butter and sweet chocolate. They are completely irresistible! 
Do you believe in love at first site? After tasting buckeyes, I do.
Buckeyes are one of those treats that I have been eyeing up for far too long. I found myself lost in long debates (with myself) over whether or not to make these dangerous little treats.
You see, the simple combination of peanut butter and chocolate - who could resist? Rhetorical question. If you have a peanut allergy, you probably already broke into hives and fled this post. For the rest of us though, bite size balls (giggle) of pure deliciousness await.
I wanted to make these because they are so darned easy - and because I'm so immature that I giggle every time I say the name. I didn't want to make these unless I knew I had someone to hand each and every one off to the moment they were done. But once Captain America hit the movie theaters, I couldn't resist. After all, Bucky is his best friend - my inner nerd did cartwheels.
"Bucky" balls made. Patsy found. Pounds far far away from me. It's all good and now we can proceed with the buckeyes recipe. 😉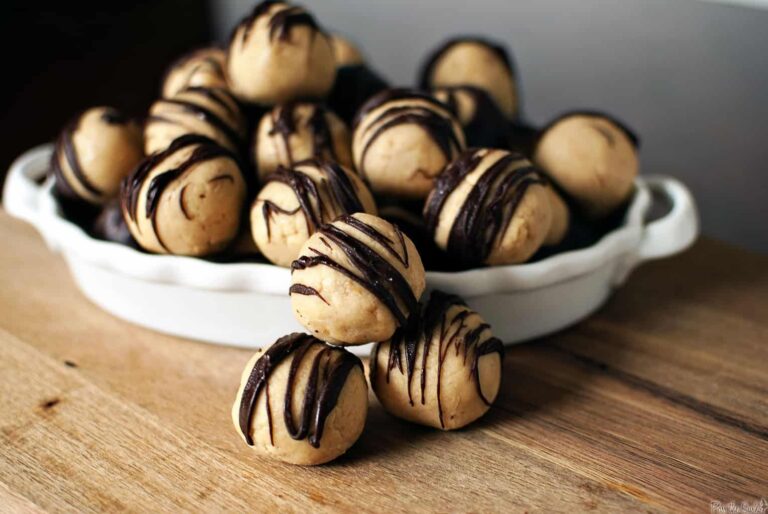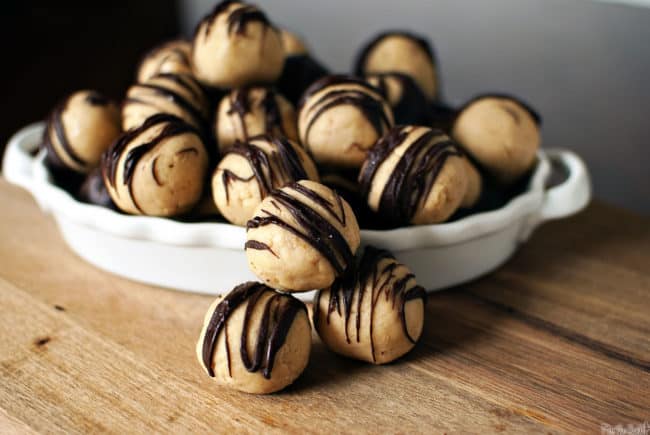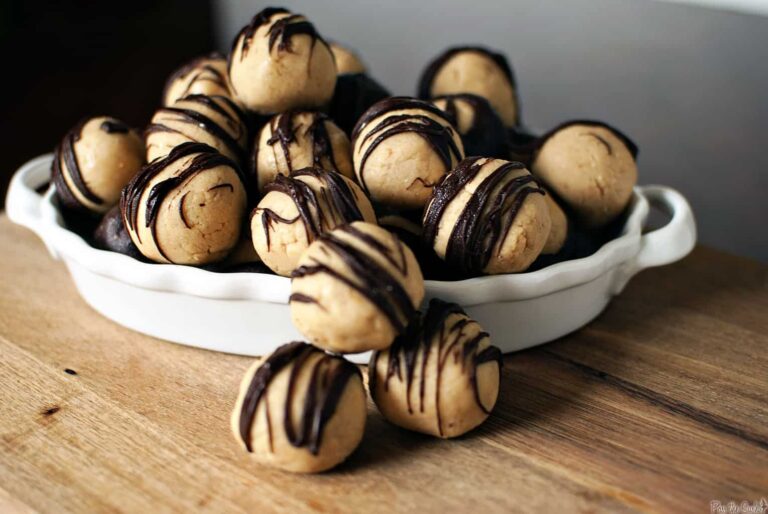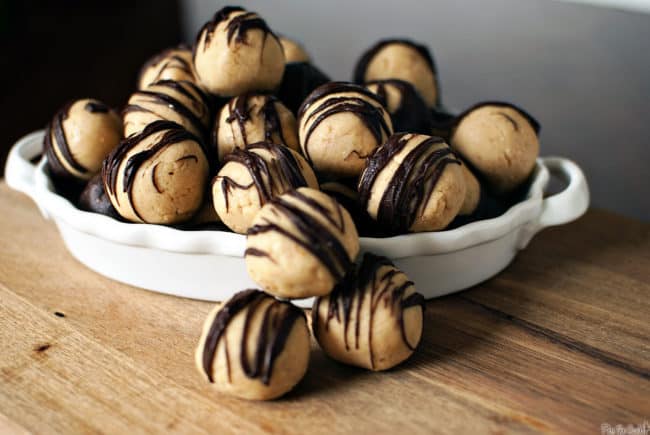 Buckeyes
From Baked Explorations
Ingredients:
¼ cup cream cheese softened
1 ½ cups creamy peanut butter
1 cup graham cracker crumbs (about 14 graham crackers)
3 cups confectioners' sugar
10 tbs (1 ¼ sticks) unsalted butter, melted and cooled
12 ounces good-quality dark chocolate (60 - 72%), coarsely chopped
Preparation:
In the bowl of a standing mixer fitted with the paddle attachment, beat the cream cheese and peanut butter until combined. Add the graham cracker crumbs and beat on medium speed for 10 seconds. Add the confectioner;s sugar and butter. Beat at low speed for 20 seconds to prevent the sugar from spilling over, then gradually increase the speed until the mixture is completely combined. Scrape down the sides and bottom of the bowl and beat again. The mixture will feel slightly dry. Set the peanut butter filling aside while you melt the chocolate.
In the top of a double boiler set over hot water, melt the chocolate, stirring frequently until it is completely smooth. Pour the chocolate into a small, deep bowl. Let it cool to tepid (about 10 degrees F, body temperature) while you shape the peanut butter centers.
Line a sheet with parchment paper. Scoop out slightly more than 1 tbs worth of the filling and use your hands to form into a ball. (For uniform balls, use a medium-size melon baller or a very small ice cream scoop with a release mechanism.) Place he ball on the prepared sheet pan and repeat the process until all the filling has been shaped. The balls can sit fairly close to one another on the sheet, just make sure they are not touching.
One by one, using a fork or large skewer, dip each ball into the chocolate. Roll the ball around from side to side to cover almost the entire peanut butter center, leaving a small part uncovered. Manipulate the buckeye so that the dripping chocolate covered the holes made by the fork. Let the excess chocolate drip back into the bowl and return each chocolate-covered buckeye to the pan. Refrigerate the entire sheet pan for about 30 minutes to set the chocolate before serving.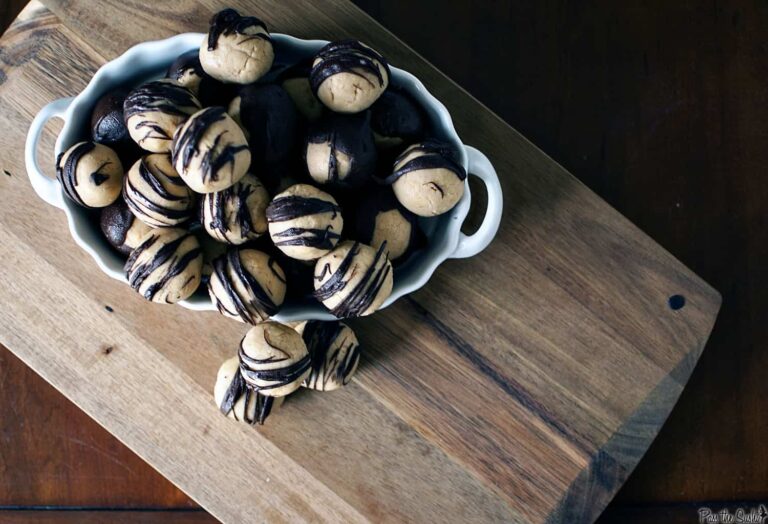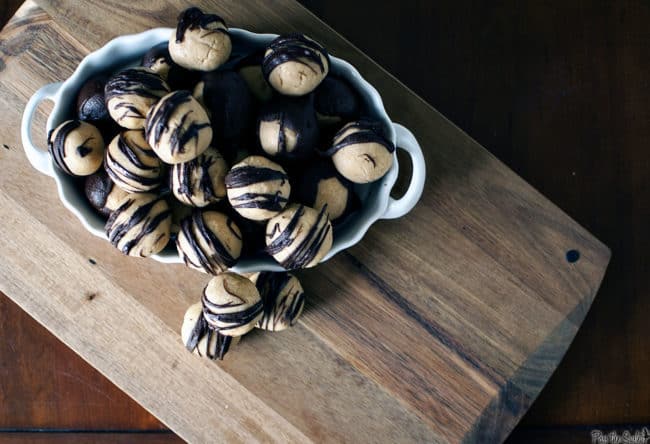 I love it when a plan comes together.