Roast beef sits inside of a soft, whole wheat flour tortilla, with tangy dill slaw as its partner. This is one delicious sandwich!
Ever feel like you really need a lunch break? Chances are, you should probably take one.
Back before I had my dream job, I know we would hit the ground running on our lunch break as a chance to get the stress of the day out of our system and to laugh of the worries of the day. A break in the day to sit and enjoy lunch is one of those simple pleasures that really goes a long way - and I'm not alone. In this article, Chow lists 5 reasons to take a break for lunch. Now that I work in a small shop, I don't always get to leave for a lunch, so I take every chance I can to enjoy one's like this.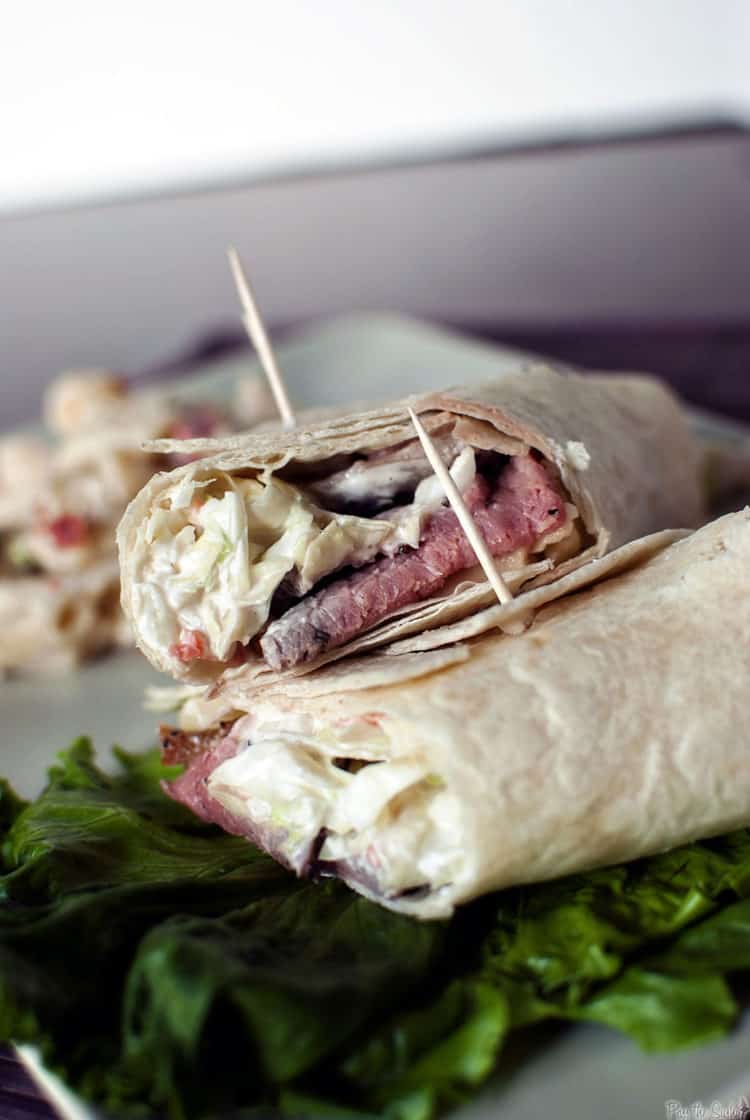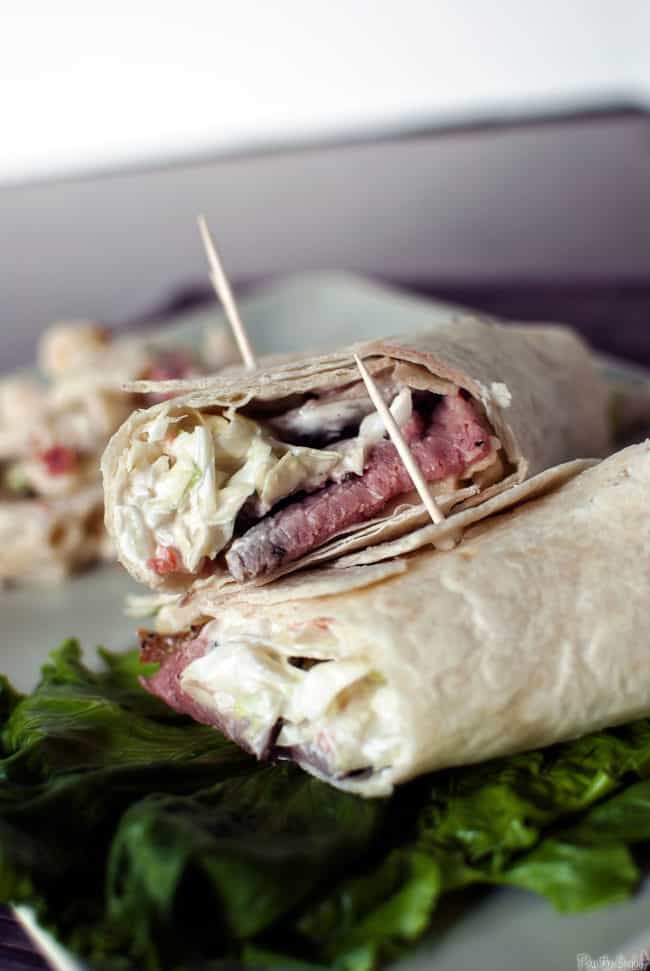 One bite of this delicious roast beef wrap and I think you'll agree.
Roast Beef Wrap with Dill Slaw
from Food Network Magazine June 2011
Ingredients:
3 Cups shredded coleslaw mix
¾ cup chopped fresh dill
1 tbs white wine vinegar
¼ teas sugar
¼ cup mayo
2 tbs sour cream
2 tbs horseradish, drained
Salt and Pepper
¼ pound sliced Havarti Dill cheese
½ pound deli-sliced roast beef
4 whole wheat wraps
Preparation:
For the slaw: Toss the coleslaw mix, dill, vinegar, sugar, mayo, sour cream, horseradish, ¾ teas salt, and pepper to taste in bowl.
For the wraps: Layer the cheese, roast beef, and slaw in the center of the wraps. Fold in sides, then roll up tightly. Cut in half and serve with chips, if desired.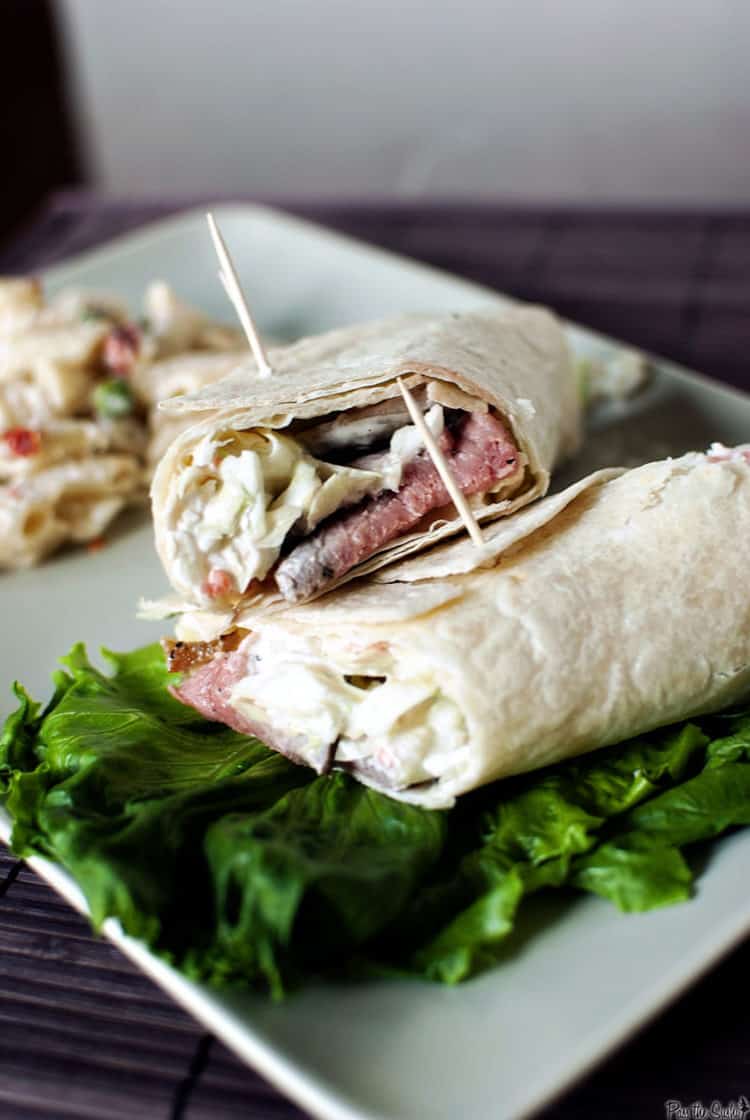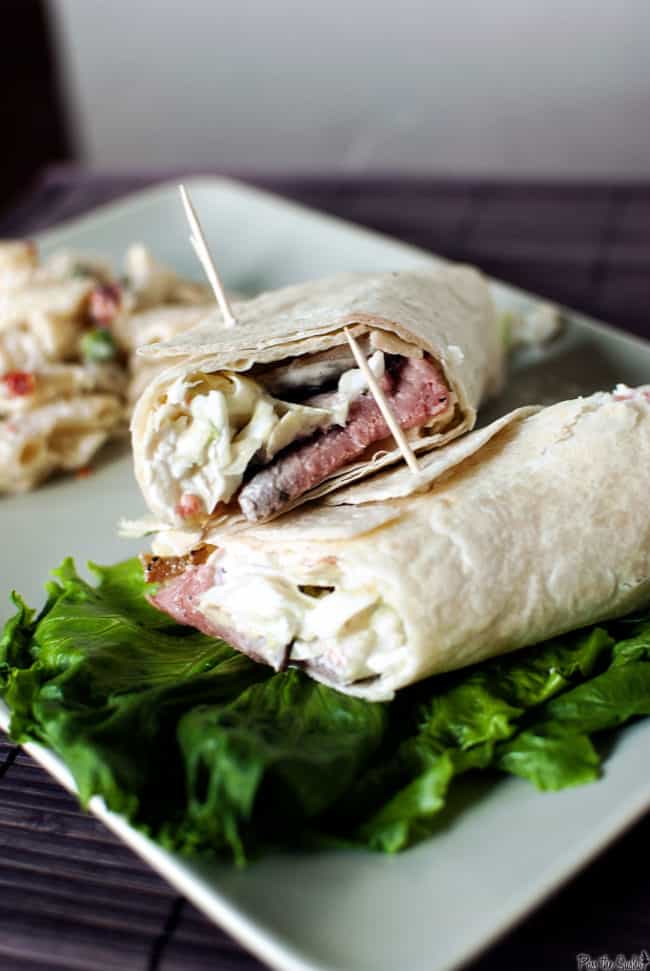 Told ya I'd show you what to do with that leftover roast beef. 😉
The winner of last weeks Cascadian Farm & Muir Glen giveaway is Mike W! Congratulations!