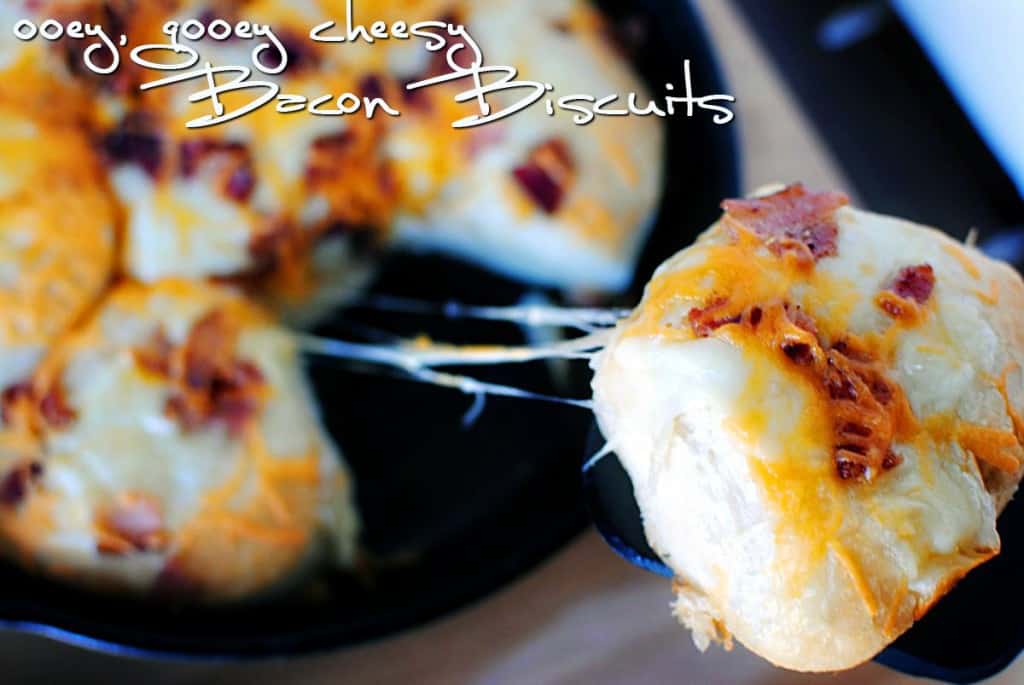 **Nominations are open for Saveur.com's best food blogs! I wouldn't mind a nomination or two under best food blog if your feeling generous!  If not PasstheSushi.com there a ton of wonderful other foodblogs out there that could use some lovin'! Just click here to nominate a food blog!**
I'm pretty sure you've noticed that I have a large collection of recipes that are not what I would consider jogger friendly. Actually, in person my catch phase is "fat kid friendly". Well, this is one of them and I'm making it official. I will now have a category just for these gluttonous glorious foods. My "fat kid friendly" recipe category will be the ones that taste the best but hurt the most. The ones that make you want to apologize to your doctor before he starts the blood work. The ones that always make you come back for seconds.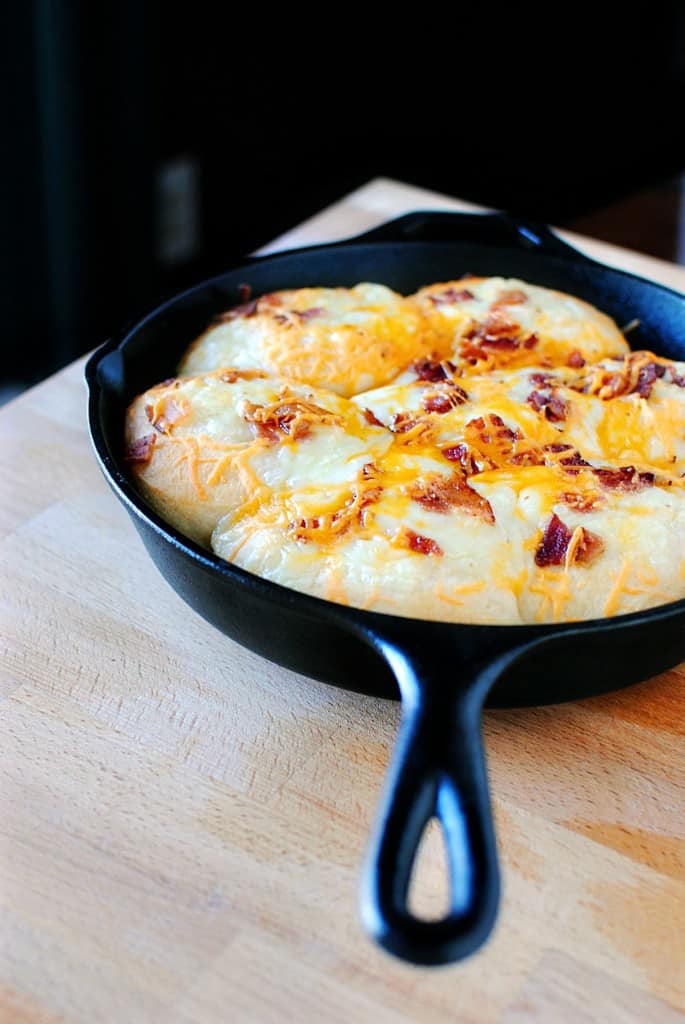 Cheesy Bacon Biscuits

discovered on Picky-Palate from Smithfield.com

2 tablespoons melted butter
One roll refrigerated biscuit dough, 8 count
6 thin slices fresh mozzarella, 1/4-inch thick
1 cup Smithfield cooked, crumbled bacon
1 cup shredded cheddar cheese

Instructions

Preheat oven to 350 degrees F. and brush a 9-inch cast iron skillet with melted butter.

Unroll biscuits from can and place into bottom of skillet. Top with slices of mozzarella cheese, bacon crumbles then shredded cheddar. Bake for 15 to 20 minutes, until cheese is melted and biscuits are cooked through. Serve warm.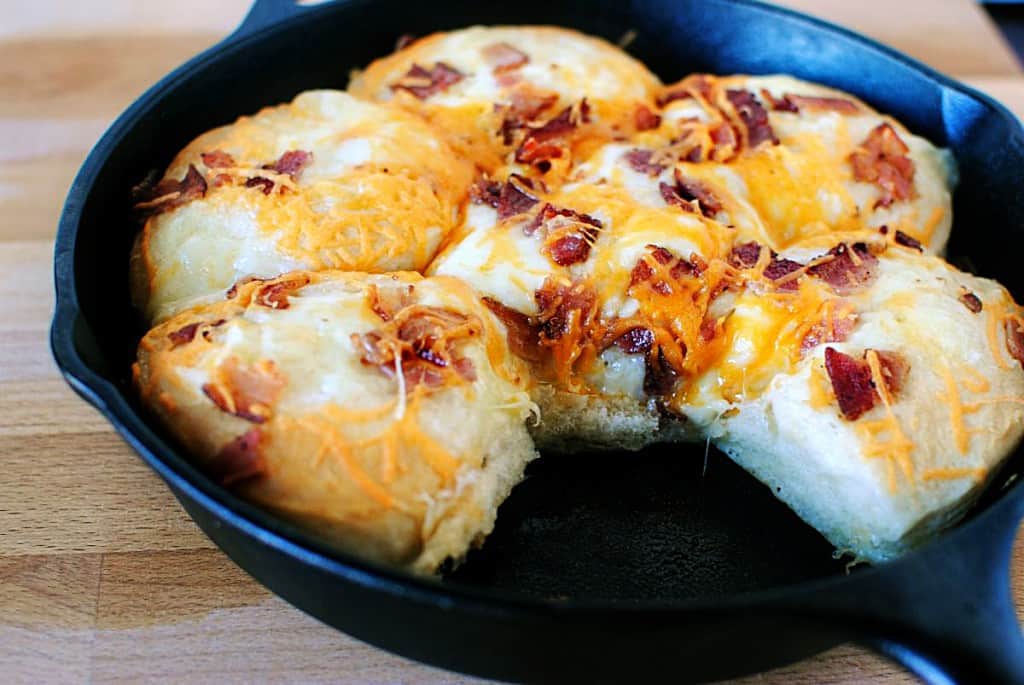 This reminds me of a few other childhood favorites that I must get around to blogging about. Enjoy!
This was posted on Sunday Spotlight Recipes over at You Made That?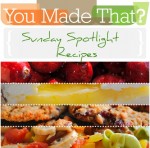 Please go check out the others