Brownie cupcakes are delicious and fudgy in their own right. Top them with a sweet, fluffy peanut butter frosting and you've got the perfect chocolate peanut butter dessert!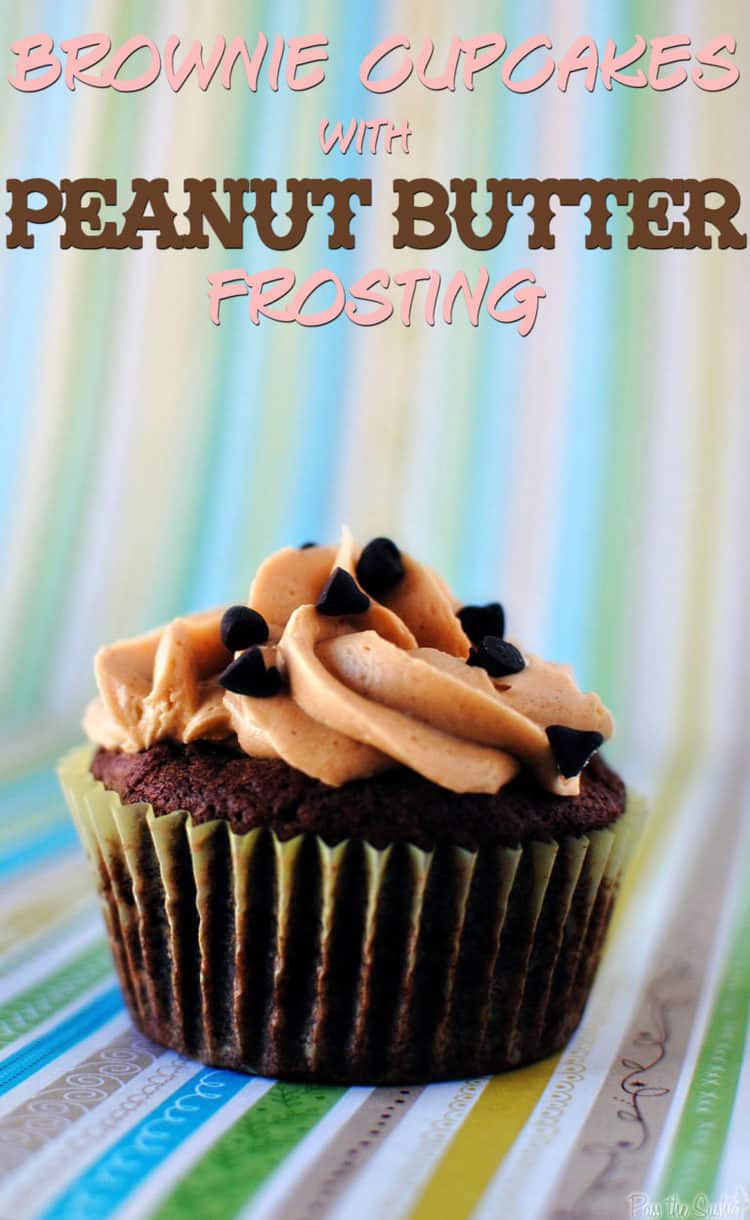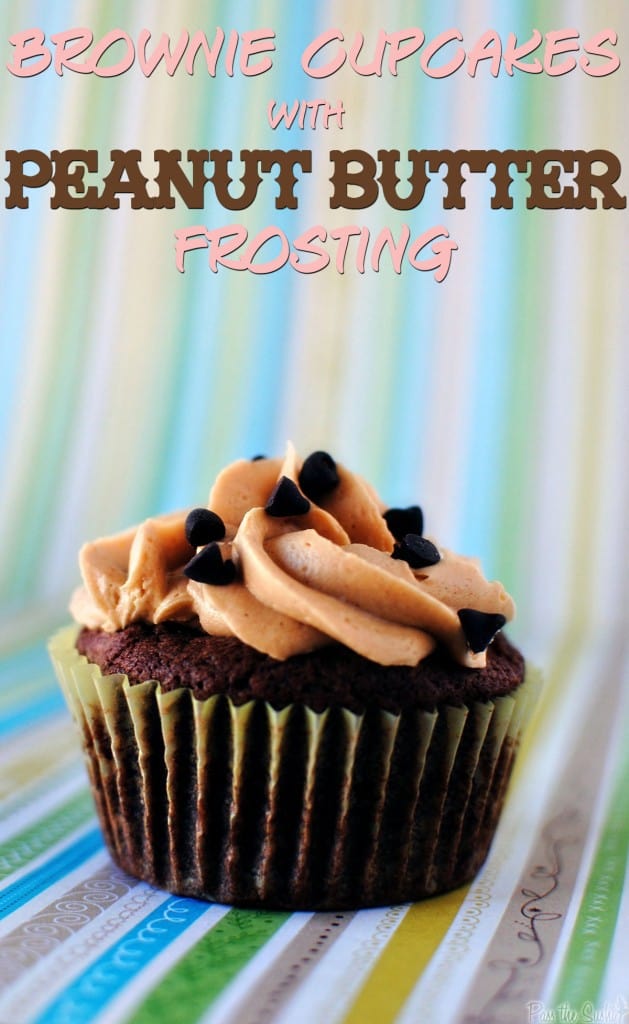 There are some people do good deeds just because they can, but I can pretty much understand why many people have given up doing them.
A while back, I parked my car at the market and pushed a cart back to the store front on my way there. I didn't need a cart, as I was only going in for one item, but I figured why not? I even pushed it passed a Boy Scout collecting donations.
At which point his mother, in disgust, told the child that sometimes they just had to clean up after lazy people.
Lazy? I pushed the darned thing back to the store and out of their way.
On the way out of the market, after I passed her, she yelled after me, calling me a slob.
Really? I just looked back and thought of all the things I could say, but her wide-eyed children were there. I replied with, "From where I'm standing, I'm looking a lot better than you."
Next time I'm shoving the cart in a random direction, hoping to take out a few car mirrors, I may as well go for an elderly woman crossing the street and a tightrope acrobatic troop while I'm at it. How dare I return the cart to the store it belonged to!
I learned my lesson. No brownie cupcakes for her.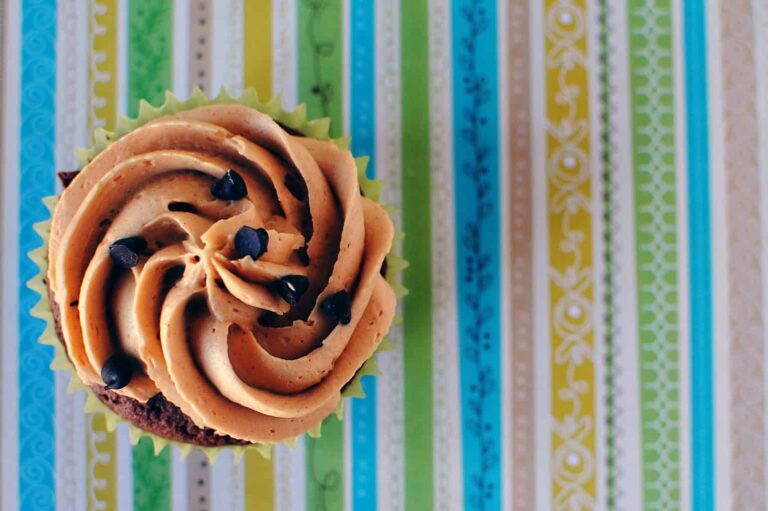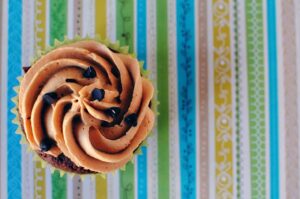 Brownie Cupcakes with Peanut Butter Frosting
Cupcakes from Martha Stewart Cupcakes, frosting from The Novice Chef Blog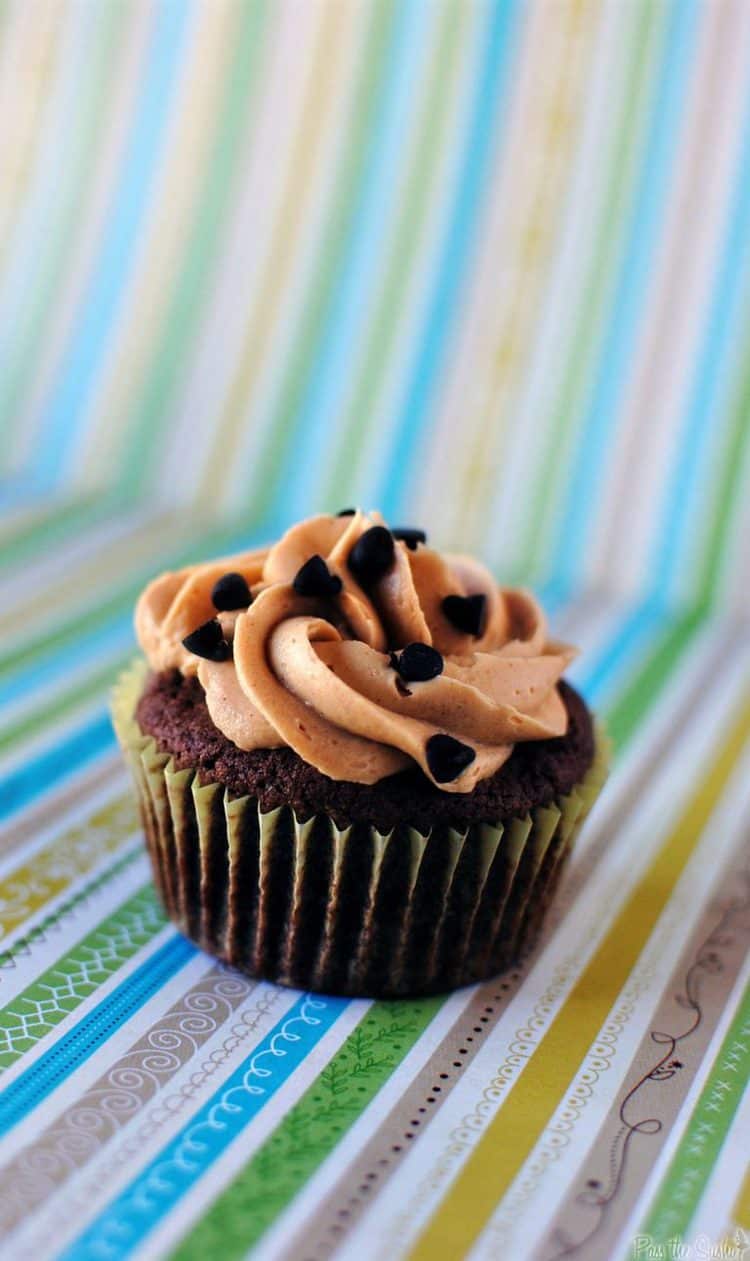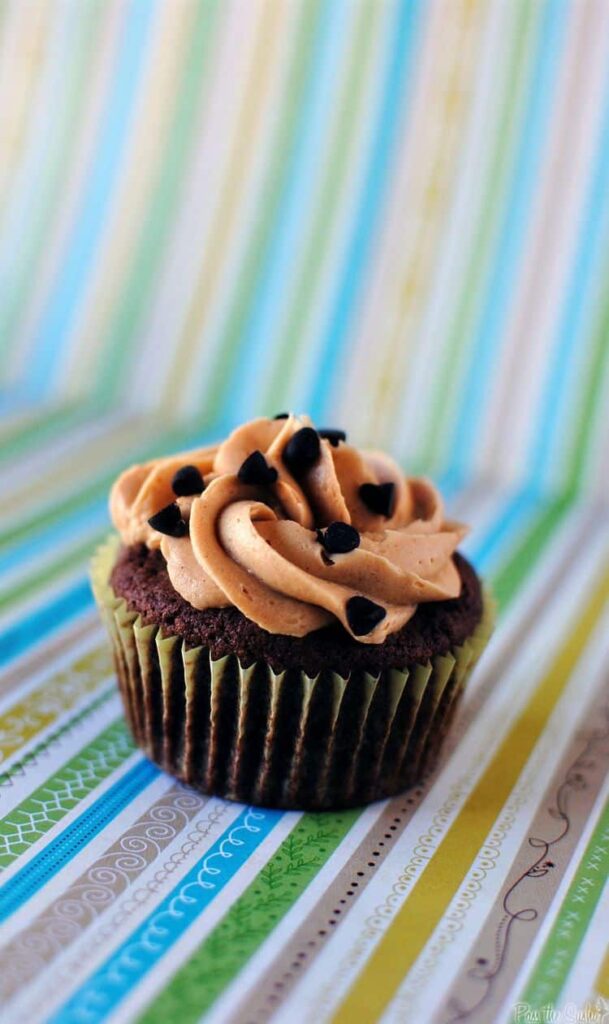 Ingredients:
3 cups AP Flour
1 1/2 teas baking powder
1 1/2 teas coarse salt
1 1/2 cups (3 sticks) unsalted butter, cut into pieces, room temperature
12 ounces unsweetened chocolate,  coarsely chopped
3 cups sugar
6 large eggs, room temperature
1 tbs pure vanilla extract
Preparation:
Preheat the oven to 350F. Line 36 cups of standard muffin tins with paper liners.
In a mixing bowl, whisk together flour, baking powder, and salt.
Heat butter and chocolate in a heatproof mixing bowl set over (not in) a pan of simmering water, stirring occasionally, until melted. Remove from heat, and add sugar. With an electric mixer on medium-high speed, whisk until mixture is smooth. Add eggs, one at a time, beating until each is incorporated, scraping down the sides of the bowl as needed. Add vanilla, and beat 3 minutes more. Reduce speed to low. Gradually add two thirds of the flour mixture; beat until just combined. Remove bowl from mixer. Add remaining flour mixture, and fold in by hand, just to combine.
Divide batter evenly among lined cups, filling each two-thirds full. Bake, rotating tins halfway through, until just set (but still feels soft), and top is shiny, about 18 minutes. Transfer to wire racks and let cool completely before removing cupcakes.