Cheesy bacon biscuits. Three simple words to describe one incredibly delicious, easy-to-make, impossible to stop eating, comfort food recipe.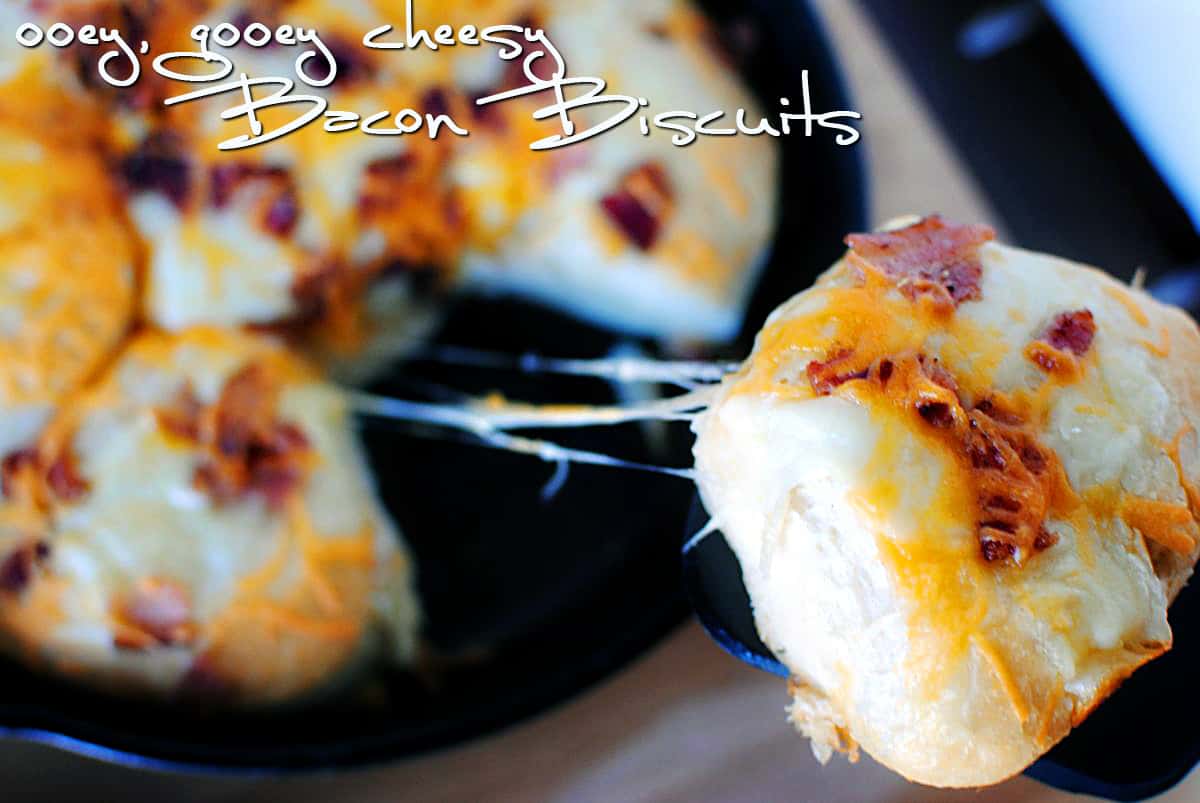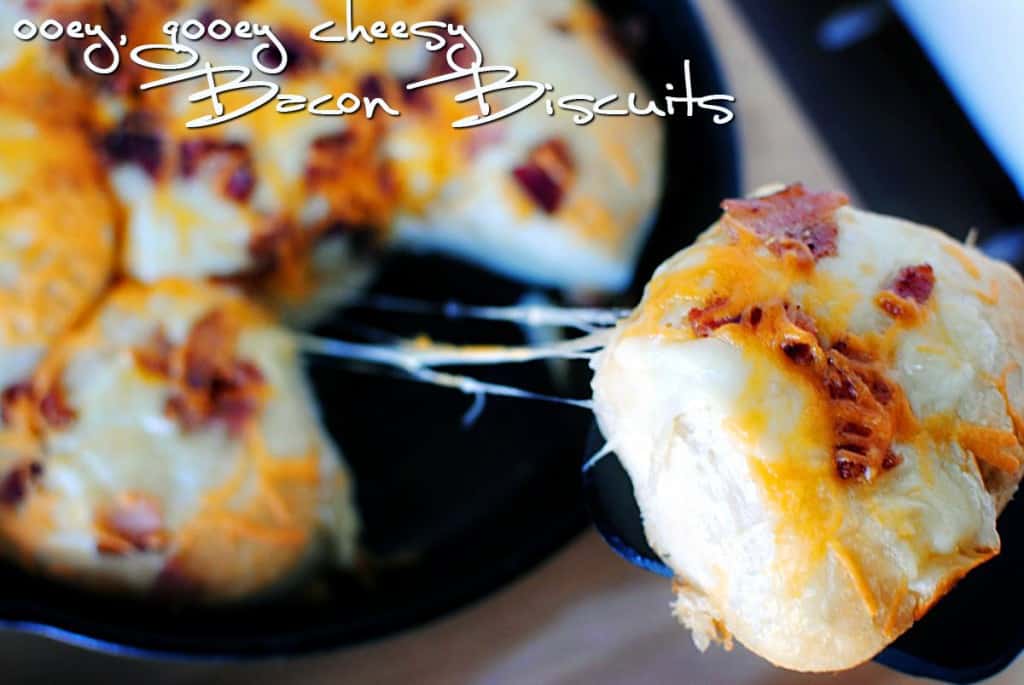 I'm pretty sure you've noticed that I have a large collection of recipes that are not what I would consider jogger friendly. Things like spicy taco mac and cheese and cake batter Oreo fudge.
Actually, my catch phase for those type of recipes is, "fat kid friendly". Well, these cheesy biscuits are also very much a fat kid friendly food. And I'm making it official. I will now have a category just for these gluttonous glorious foods. My fat kid friendly recipes will be the ones that taste the best but hurt the most. The type of recipes that make you want to apologize to your doctor before he orders the blood work. The recipes that always make you come back for seconds.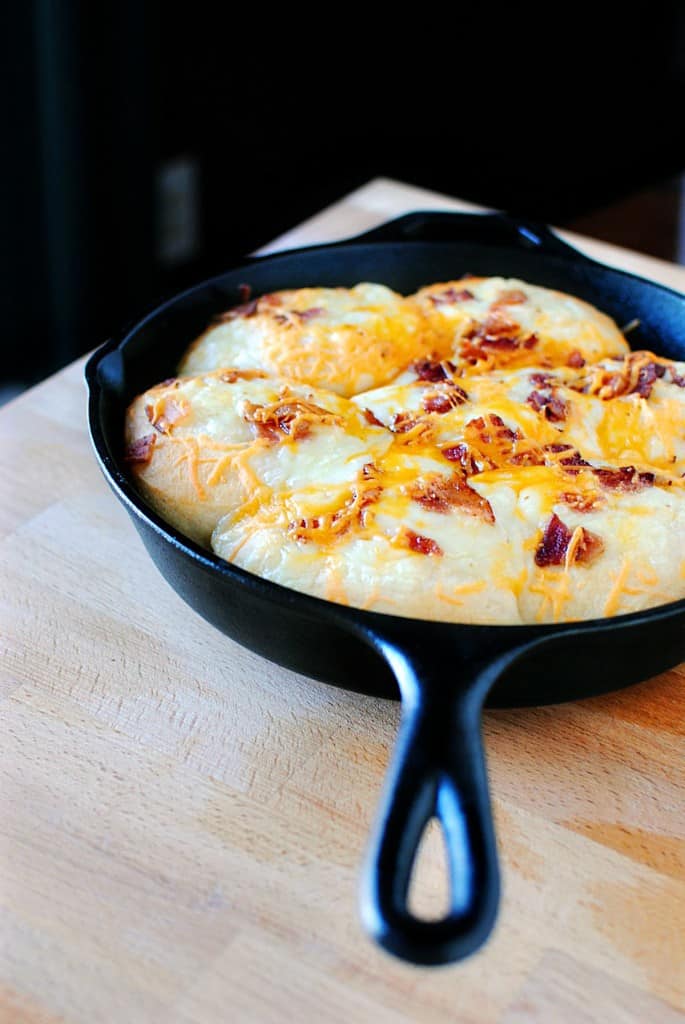 Cheesy Bacon Biscuits

discovered on Picky-Palate from Smithfield.com

2 tablespoons melted butter
One roll refrigerated biscuit dough, 8 count
6 thin slices fresh mozzarella, ¼-inch thick
1 cup Smithfield cooked, crumbled bacon
1 cup shredded cheddar cheese

Instructions

Preheat oven to 350 degrees F. and brush a 9-inch cast iron skillet with melted butter.

Unroll biscuits from can and place into bottom of skillet. Top with slices of mozzarella cheese, bacon crumbles then shredded cheddar. Bake for 15 to 20 minutes, until cheese is melted and biscuits are cooked through. Serve warm.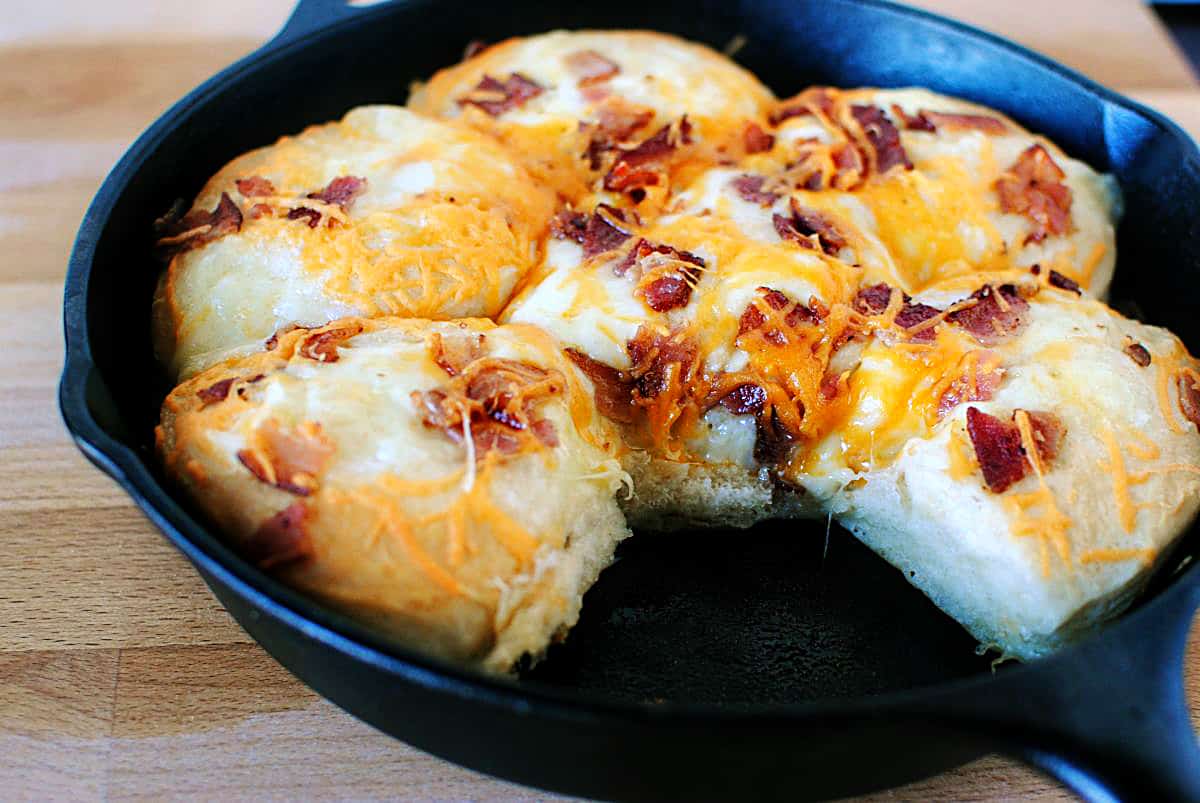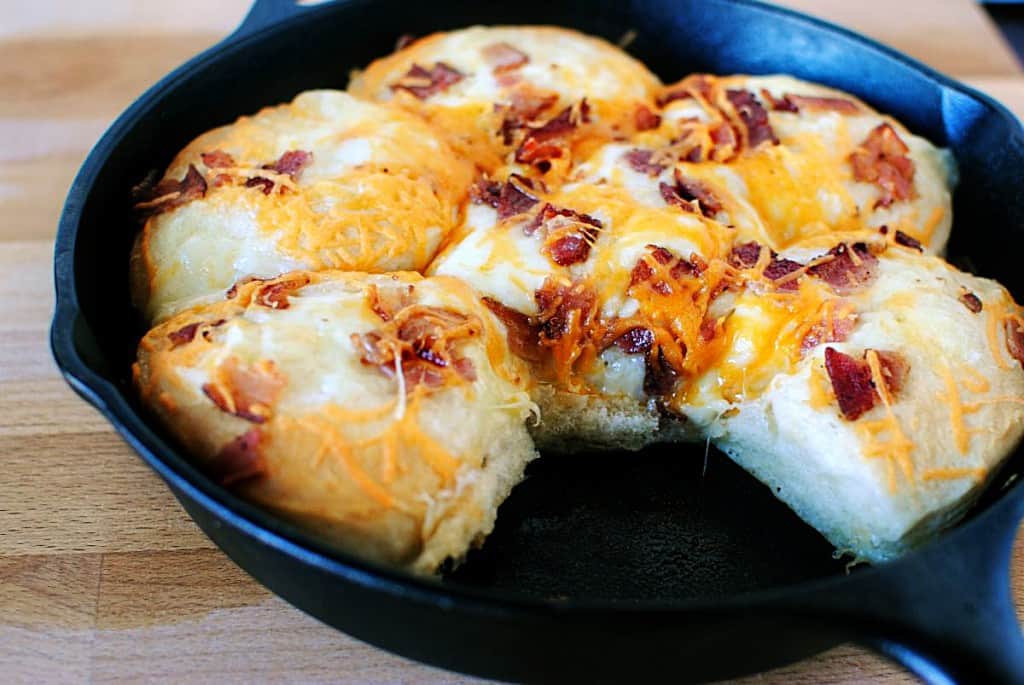 These cheesy bacon biscuits remind me of a few other cheesy and/or bacony favorites that I think you'll enjoy!
Cheesy Potato Frittata
Bacon Topped Chocolate Stuffed Cinnamon Buns
Chicken, Bacon, and Cheddar Sandwiches
Bourbon Bacon Doughnuts
This recipe post was linked to Sunday Spotlight Recipes over at You Made That?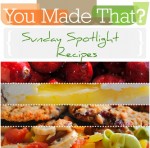 Please go check out the other recipes. Maybe you'll find some other food bloggers to tickle your taste buds.