For a few years I have seen recipes floating about for 'mug cakes' – where you mix the ingredients in a cup and plop it in the microwave. The idea is pretty neat, we just don't do a whole lot of microwaved anything. I didn't have one at my parents house, so I rarely think to use it now that one sits there taking up valuable counter space.
Handsome's mom gave me a recipe for a chocolate mug cake a while ago and I meant to try it, but the paper got shuffled in with life and there went that. It wasn't until I saw this recipe over at Vittles and Bits that I was reminded of wanting to give the whole baking in a microwave oven idea a try again. And this one was banana bread. Who doesn't love banana bread? Ok, maybe unicorn hating commies, but everyone else, we love banana bread. Oh… and my boyfriend. He hates banana bread too. So, this small portion, quick fix banana bread looked like the perfect excuse to give the old microwave oven a try.

Banana Bread in a Mug
discovered on Vittles and Bits, Adapted from Mickis Morsels
Ingredients:
Non-stick cooking spray
3 tbs flour
1 tbs + 1 teas sugar
2 tbs  brown sugar
1/8 teas salt
1/8 teas baking powder
1/8 teas baking soda
1 egg
1/4  teas vanilla extract
1 tbs vegetable oil
1 tbs milk
1 ripe banana, mashed
Preparation:
Spray a microwave safe mug with cooking spray.
In a bowl, or right in the mug, whisk flour, sugar, salt, baking powder, and soda. Add egg and combine until just incorporated with dry ingredients. Mix in vanilla, oil, milk and mashed banana.
Pop into the microwave for up to 3 minutes, with no fear to stop and check after 90 seconds for doneness.
Like all magical things that come out of the microwave, the inside of this will be hotter than the surface of the sun when you first remove it from the microwave. Give it a few minutes.
Seriously, that easy.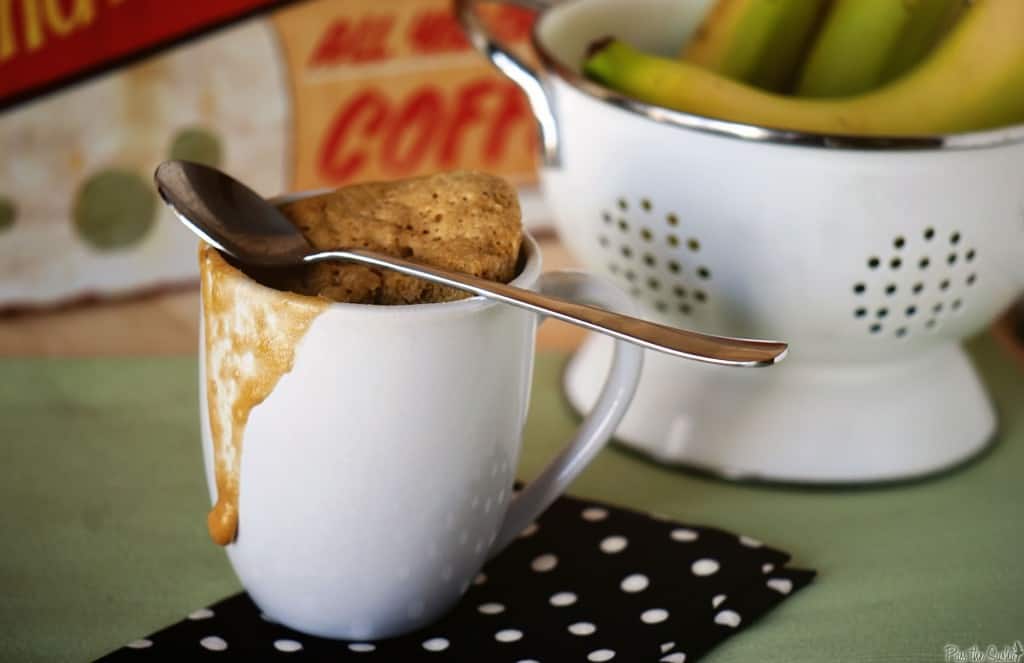 This was not the best ever banana bread, and trust me, I know some banana bread. But it's a great quick fix, I have an overly ripe banana on the counter that I could toss in the freezer or use right now kind of bread. Perfect for a single serving or to impress an unexpected guest.