Split pea soup made in a slow cooker is full of flavor!  After a few minutes of prep time, it cooks low and slow all day, doing the hard work for you. A thick and hearty dinner with zero effort.
There are some meals that don't exactly bring the man rushing in to the table with anticipation and a growling stomach. Dinners like meatloaf, meals where I sneak in a little horseradish or Dijon, and anything with onions that he can see. Yeah, those are met with sighs and rolling of the eyes.
I would imagine this gets thrown in there with the rest. Split pea soup. It doesn't exactly sound sexy, and it certainly doesn't back up its unappetizing name with a smoking body. Nope, this one is all about personality. Or in the case of food, flavor.
It's hard to imagine after simmering all day with a ham hock that dirt could be anything other than delicious. I mean really, ham = pig and pig = bacon. And we all know bacon is the snack of the gods. There may be a tad bit of hyperbole in that, but if you use this backwards logic, it will convince most skeptics to try a bite.
Once they try a bite of split pea soup, there's no going back.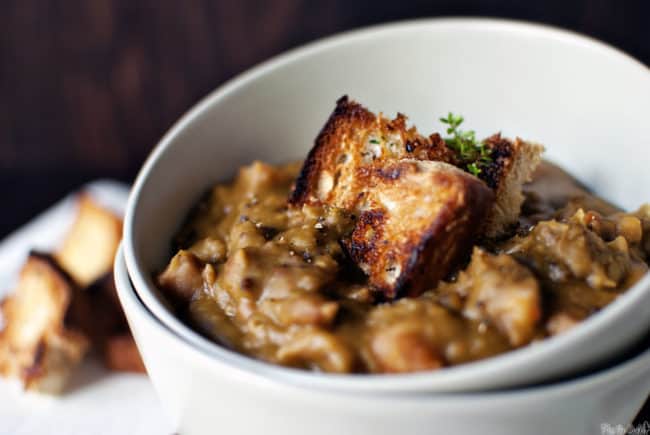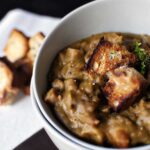 Slow Cooker Split Pea Soup
Ingredients
2

onions

minced

3

garlic cloves

minced

1

tbs

vegetable oil

1 1/2

teas minced fresh thyme

1/2 teas dried thyme

1/9

teas red pepper flakes

4

cups

low-sodium chicken broth

3

cups

water

1

lbs

green split peas

2 cups, picked over and rinsed

4

carrots

peeled and cut into 1/2 inch thick pieces

2

bay leaves

1

smoked ham hock

rinsed

8

ounces

ham steak

cut into 1/2 inch pieces

1

tbs

lemon juice

salt and pepper
Instructions
Microwave onions, garlic, oil, thyme, and red pepper flakes in bowl, stirring occasionally, until onion are softened, about 5 minutes; transfer to slow cooker.

Stir broth, water, split peas, carrots and bay leaves into slow cooker. Nestle ham hock into slow cooker. Cover and cook until peas are tender, 9 to 11 hours on low or 5 to 7 hours on high.

Remove ham hock, let cool slightly, then shred into bite-sized pieces, discarding skin and bones. Let soup settle 5 minutes, then remove from surface using large spoon. Discard bay leaves.

Stir in ham steak and shredded ham hock, cover and let cook on high until heated through, about 15 minutes. Stir in lemon juice, season with salt and pepper to taste, and serve.
Recipe Notes
This recipe made a hearty thick split pea soup. You could thin it out a bit by adding more broth.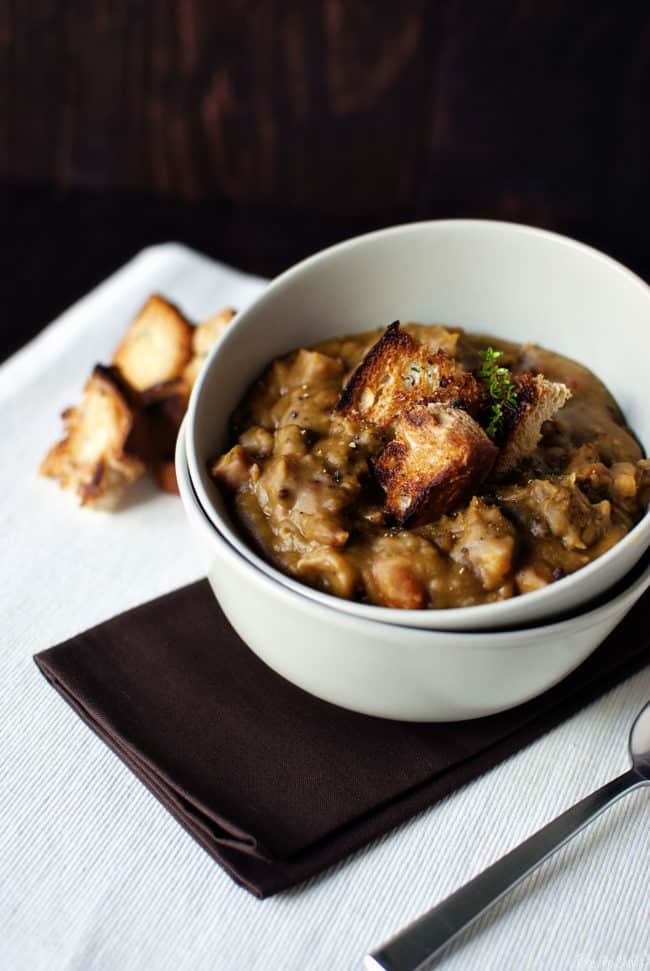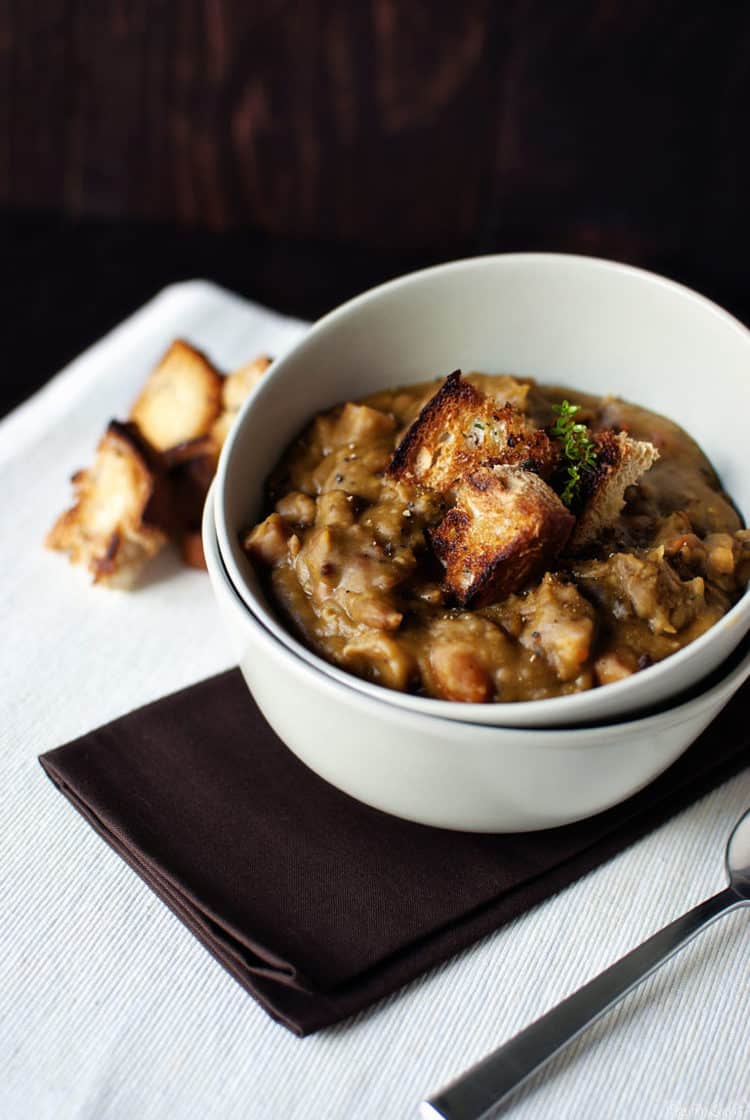 I'm guest posting today over at Dinners, Dishes, and Desserts! Go check it out 🙂