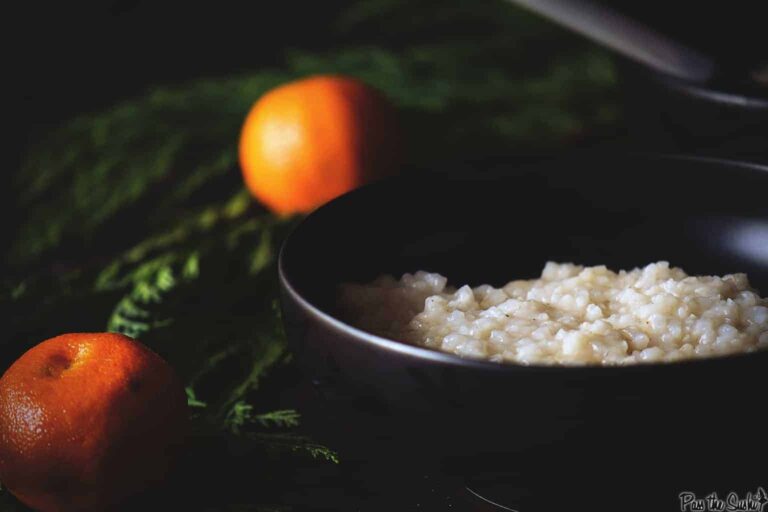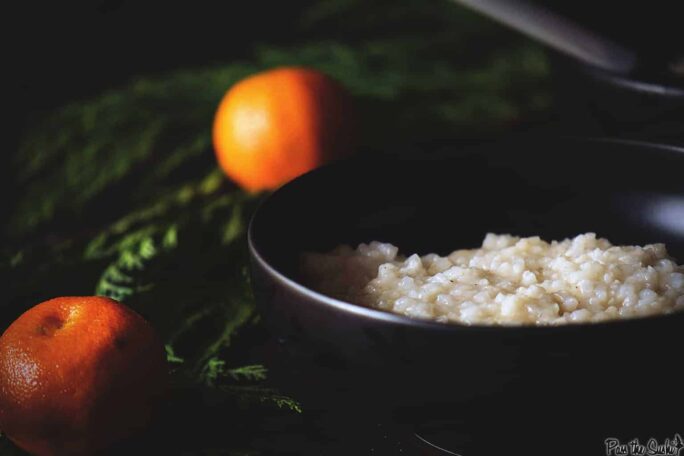 As I type this we are bracing for what may or may not be the storm of the season in my region, but truth, I think we are going to get really lucky compared to some other areas about to have a ton of snow and harsh winter weather. However, I do have my cozy socks on, hot tea on standby, and everyone ready for some serious snow day nothingness.
Ah… snow days. It's like a super awesome freebie where you can do anything you want. Sit in your PJs and read comics all day? Yep. Tear through the house on a Melissa Etheridge cleaning spree? Why the heck not! I have pretty much 99% of every single day planned. Filled. Ready to make the most of it. Sometimes, so many things that I forget to take moments to rock out to the greats of the 90's or read that growing pile of superhero comics that I am long over due for and an unexpected snow day is the perfect moment to do just that.
What's in my reading pile today? 
Experience Life Magazine (With Marie Forleo, right? PS, this is a rad magazine)
Special Interest Mexican Cuisine Magazine (judge me be my love of Mexican recipes)
Fables volumes.. oh the volumes. (Old. School. Comics. Seriously, I dare you to try Fables and not love it. Just don't let your kids read it… It's so not for kids I could read volume 10 a billion times over).
Brandon Sanderson Words of Radiance (Fantasy – but the really good kind)
and Sally Hogshead  How the World Sees You (Work / Self Help)
So, that's my guilty pleasure bucket list for the day. Gimme that and a big spoon to sink into a bowl of this warm coconut rice pudding and I'd say that's a snow day well spent.
Now, What's on yours?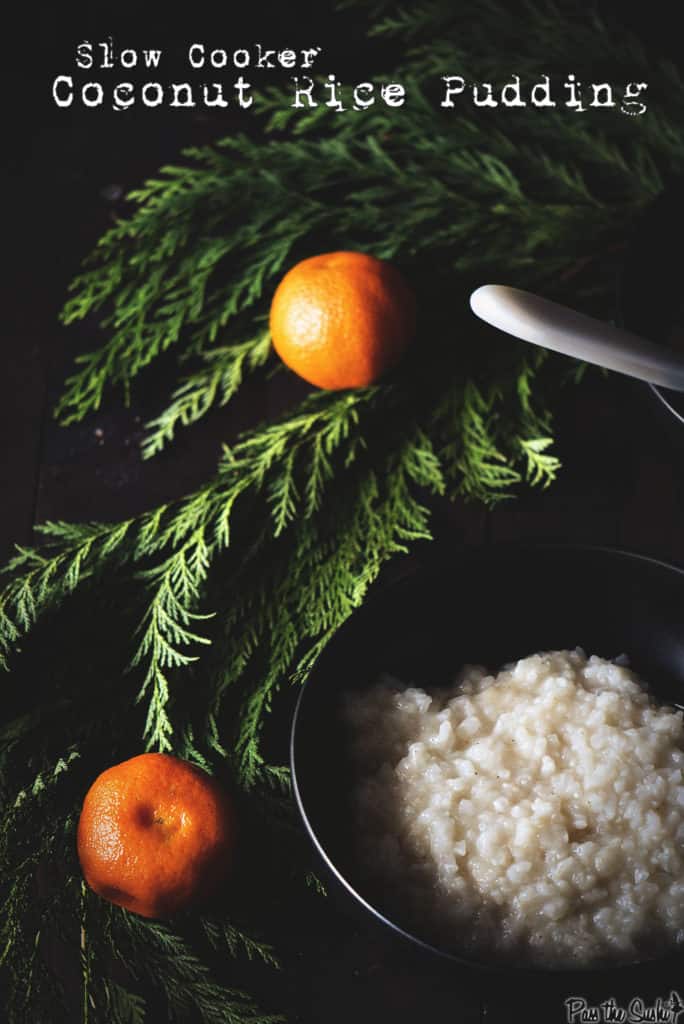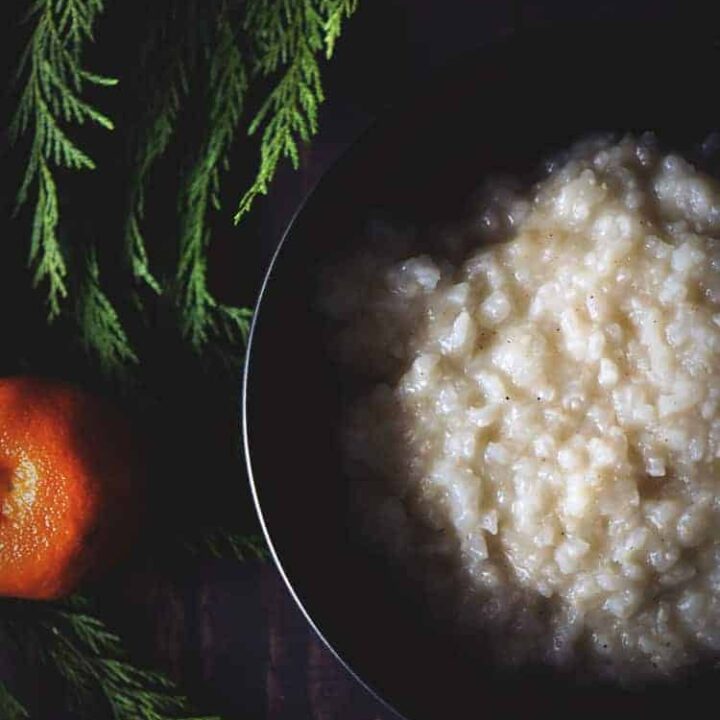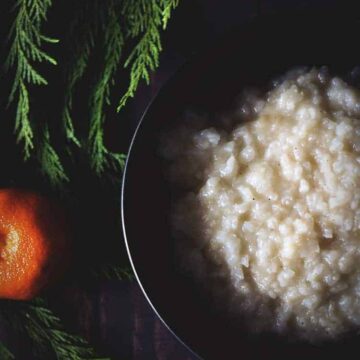 Ingredients
1

cups

medium grain white rice

1/2

teas salt

2 1/2

cups

water

2 14

oz

cans light coconut milk

1

teas vanilla

2/3

cup

sugar

1 1/2

vanilla

1/2

teas garam masala
Instructions
Coat the inside of your slow cooker with non-stick spray. Pour in the rice and salt.

Bring the water, coconut milk, and sugar to a boil in a saucepan. Whisk to combine. Pour the coconut mixture over the rice.

Cover and cook on high for 2 hours.

Remove the lid and stir in the vanilla and garam masala.

Ladle the rice pudding into bowls and top with chopped pistachios, rum soaked raisins, toasted shredded coconut or really, whatever you want to toss in there.
Nutritional informations provided as a courtesy and is only an approximatation. Values will changes based on ingredients used.
⭐ Tried this recipe? Rate it ⭐
Help out the next person and give it a star rating below!