It's full out mountain biking weather now that we are clear from winter. Sure, we could be tough and bike all year long, but neither one of us seemed to muster up the courage to brave the frosty chill. We threw on our bike shorts in mid February and have been out every weekend at least twice since. Our goal this year is between 50 and 100 miles every month. So far this month, that's not happening, but I can easily see us getting there.
As with all things though, there are their little annoyances. Our biggest peeve has got to be the horse poo. It's everywhere! A lot of our trails are also made for equestrian and pedestrian and a lot of people use them. I love seeing people out and about and not just surfing the television, but those darned horses leave bombs everywhere. Got a narrow pathway where your dodging tree limbs and large rocks? Add some poo to it and its a full on Olympic sport. In a downhill slide into a rough and rocky water way with only a few inches of narrow escape? Boom! Poo. Large grassy meadow where the horses could walk any where with just a dirty path three inches wide for bike tires? Yep, there will be giant horse poo there too.
We are joking about making stickers, 'My bike doesn't sh*t all over the trail'. Really, it's just a rant, the horses don't bother us, and we are happy to see others out side. Though, I find it weird that you have to carry a bag for your dog droppings when I find those much easier to dodge while trying to power uphill.
Now that you've read about presents from pony's and had to be bothered with the idea of us getting all mud covered and sweaty, this is the type of meal we like to indulge in after a good ride. Those heavy, stick to your ribs, you've earned it kinds of meal that make your inner fat kid jump for joy until it gets winded after about 20 seconds. This one surprisingly  stood up to the challenge and hit the spot. Don't let its simplicity full you, this one packs some crazy week night flavor. (Even now as I edit this post, Handsome is asking when we can have these again).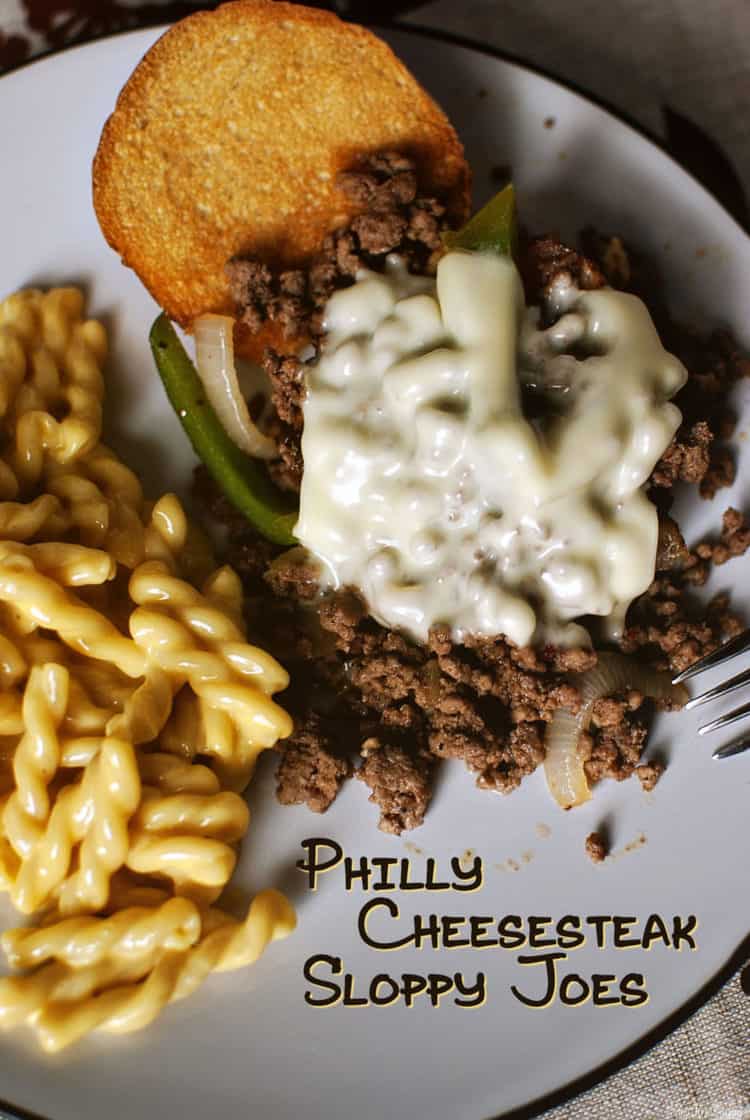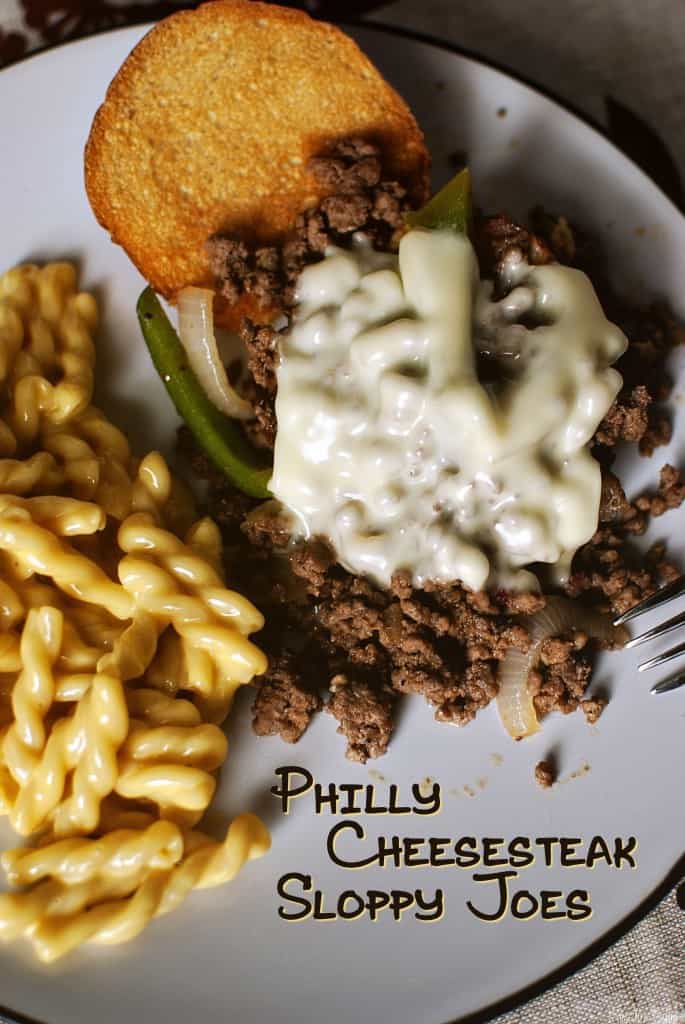 📖 Recipe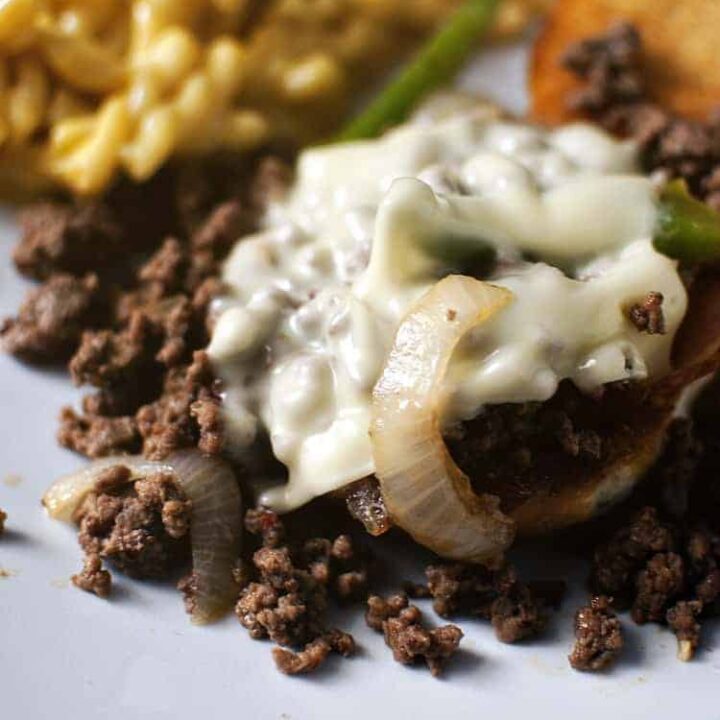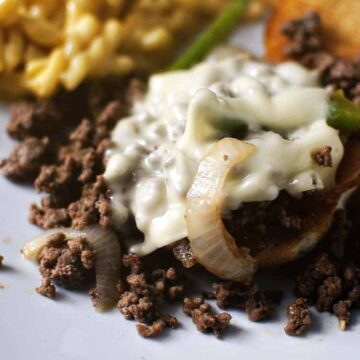 Ingredients
1

tbs

olive oil

1

lbs

ground beef

1

medium onion

-

sliced

1

green pepper

-

sliced

2

tbs

steak sauce

1

cup

beef stock

salt and pepper

1

tbs

butter

4

hamburger rolls

4

slices

provolone or American cheese.
Instructions
Pre-heat oil in a large skillet over medium high heat until shimmering. Add ground beef and brown 5 minutes, breaking into chunks. Toss in the onions and pepper and saute for 3 to 4 minutes. Slowly add the steak sauce and beef stock. Simmer until sauce reduces by half, about 5-10 minutes. Reduce heat to low.

In another medium skillet, or on a flat griddle, melt 1 tbs butter over medium heat. Toast rolls.

Serve mixture over rolls with a slice of cheese melting on top.
Nutritional informations provided as a courtesy and is only an approximatation. Values will changes based on ingredients used.
⭐ Tried this recipe? Rate it ⭐
Help out the next person and give it a star rating below!