Sometimes dawn seems overwhelmingly bright even though it creeps up on us slowly. The chirp of birds warns us its coming, as as traffic picks up and the light shines in, I can recall my mother coming in and throwing back the curtains while saying, "Birds are singing, sun's shining! You're burning daylight!" It was her wake up call every morning and I can't even begin to explain how much it pissed me off.
Whether by design or programming, I am not a social person in the morning. I wake up and want a solid hour to myself before I have to have any human interaction. My shower, my tea, my email, my pets and I guess I've been that way longer than I realize because nothing would irritate me more than those curtains letting the blinding light from the sun in and her chatter demanding that we start the day.
Don't you know now, it's the one expression that will never leave my mind. Every morning I wake up and try to remind myself how blessed I am, how awesome the day is going to be, and what sort of adventure I can find.
We didn't have money or stability. We were one of 'those families' as an ex's mother so delicately put it. But now that no one is there to swing open those curtains, I understand why she did it. My parents were divorced and I didn't spend all of my time at one house or the other, it was divided, and as I got older and could make my own decisions, my choice was to spend less time with my mom. Even as her stability came and went, I didn't spend more than a weekend here or there with her. I hadn't seen her in 7 years when she passed.
So now, I think about those curtains flying open and her need to not waste a moment with me and I realize that my mumbling and whining about wanting to sleep in was so ridiculous. And even though I try to let Handsome sleep as long as he wants on his days off, I'm awake, out of bed, sitting in my solitude and listening to those birds, looking at that sun, and trying to figure out how to best make the day worth it. Today, it's a random drive to no where just because.
On to the recipe: I hated it. Not because these were not good waffles, they were, but because who wants to toast oats, whip out a food processor and beat egg whites to soft peaks for a bloody waffle? That's just craziness. I am guilty of never reading a recipe before I start but how complicated can waffles be right? If you are one of those magically blessed perky people who doesnt mind about 20 extra steps before breakfast – these are for you. In the meantime, I'm buying a box of Eggos.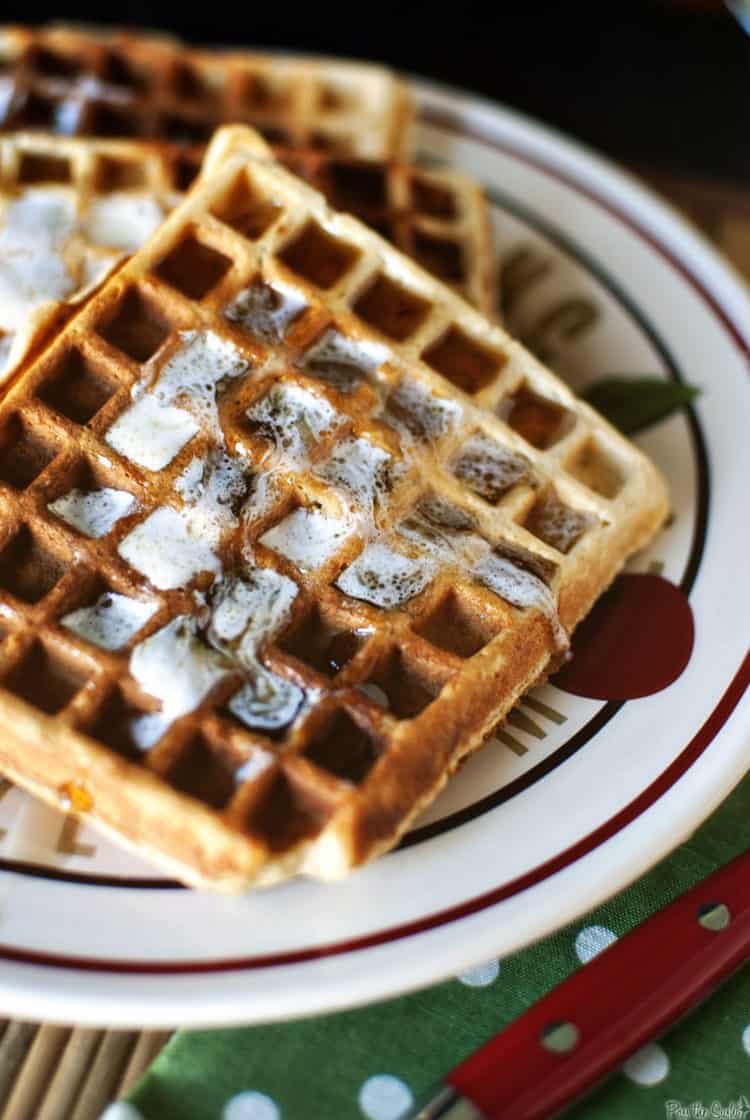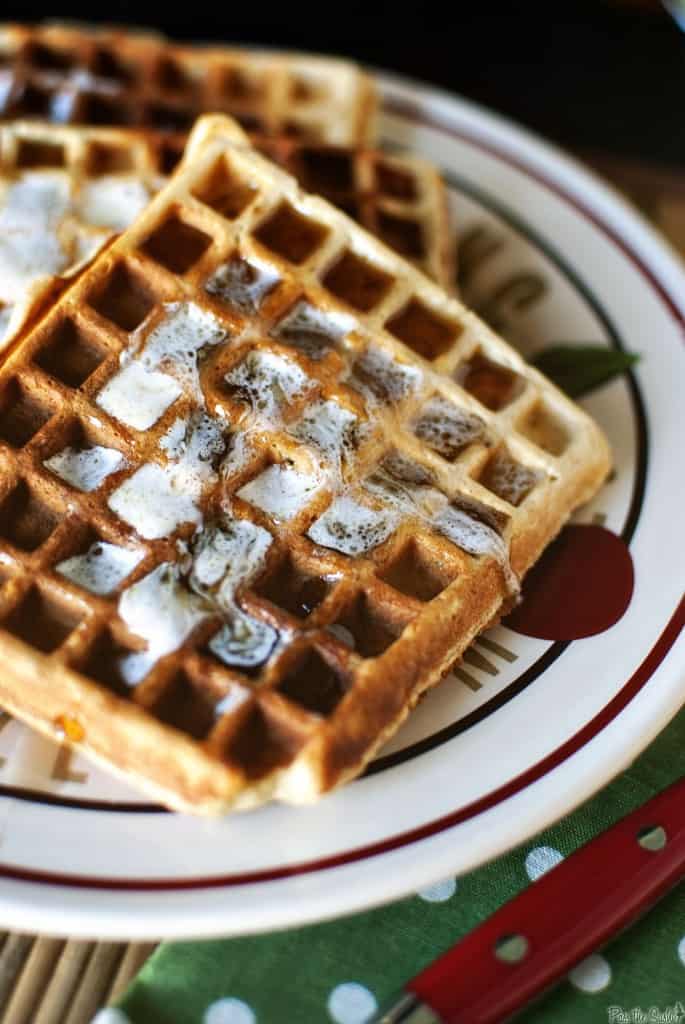 Oatmeal-Honey Waffles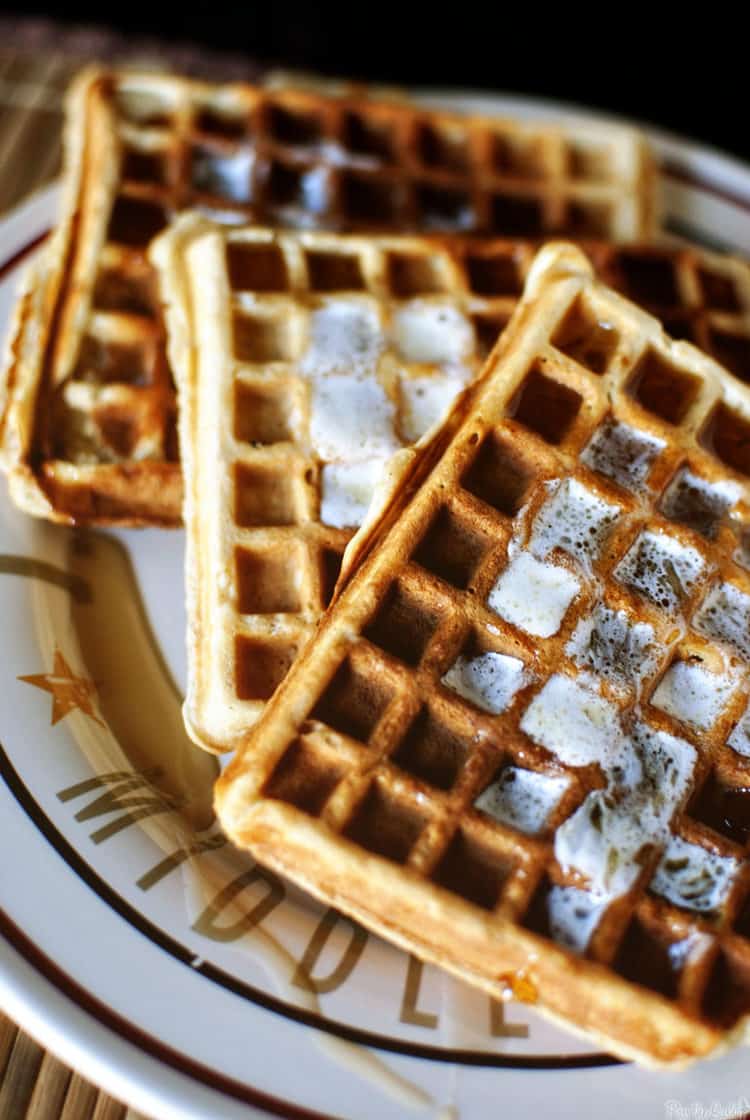 from Southern Living 2008 Annual recipes
Ingredients:
1 cup uncooked oats
1 1/2 cups flour
1 teas baking powder
1/2 teas salt
2 large eggs, separated
1 1/2 cup low-fat milk
4 tbs melted butter
2 tbs honey
Preparation:
Preheat oven to 350 degrees F. Line a baking pan with aluminium foil and spread oats over pan evenly. Bake 10 minutes, stirring often, until the oats are lightly toasted. Set aside to cool for 10 minutes. Pulse oats in a food processor until finely ground, about 30 seconds.
Preheat a waffle iron and spray with non-stick spray if needed.
In a large bowl, combine flour, baking powder, salt, and ground oats.
In the bowl of your stand mixer, beat the egg whites at high speed until soft peaks form.
In a medium bowl, whisk together egg yolks, milk, melted butter, and honey; stir into oat mixture. Gently fold the egg whites into the oat mixture.
Pour about 1/3 cup batter onto waffle press and cook until golden. Serve with butter and syrup if desired.