It was the first few weeks of spring, and who am I kidding, pretty much any moment there after, that I found it really hard to muster up the patience to sit through a school day. The first half of the year isn't so bad. You just would wake up and go. But once the world comes out of hibernation, I believe more than one imaginary tummy ache or sniffle kept me home from school. Anything really to just get away from the cold drab cinder block building faded from years of use and monotonous babble from the teachers counting down days to retirement.
We only had four classes a day, but they were 2 hours long, so every now and then we would miss one or two to venture out and enjoy the weather. We decided with the return of spring, and free Rita's water ice that day was just going to be one of those days. I guess I should take this moment to mention leaving school property was a no no.
As we started to pull out of the parking lot, several cops came speeding in. I'm sure you can imagine the expression on our faces as we were sure we would be in big trouble. They stopped us, asked for our ID's, and let us on our way.... So, being teenagers, we went and got ourselves some water ice. Someone had called in another threat or something and that being like the 16th one that year, everyone was growing a little weary of them.
When we came back, even more police cars were parked in front of our school. We were pretty certain that even though we had our cold treat we were doomed. We took another bite and walked towards the front of the school. A police officer stopped us and began questioning us about our whereabouts and such, because the water ice cups clearly labeled Rita's in our hand weren't enough of a explanation (Yes, we were walking back into the school with our snack. No point in wasting good water ice right?). As the assistant principle, who I was on a first name basis with, walked over to join our conversation, we knew were were in for it. I remember panicked glances darting between my accomplice and I as we practices telepathy on how we could possibly tone down our inevitable sentencing.
Can you imagine our shock when he started talking and we realized that we weren't getting in trouble? That he was there covering our backs and getting us out of a bind. He even opened the doors for us and waved the cop off as if we did nothing wrong.
It's memories like that, warm spring days, and the weeds overgrowing outside in my garden that are making the last of my cold weather posts harder and harder. I haven't grown out of my want to ditch winter and run like mad into the spring.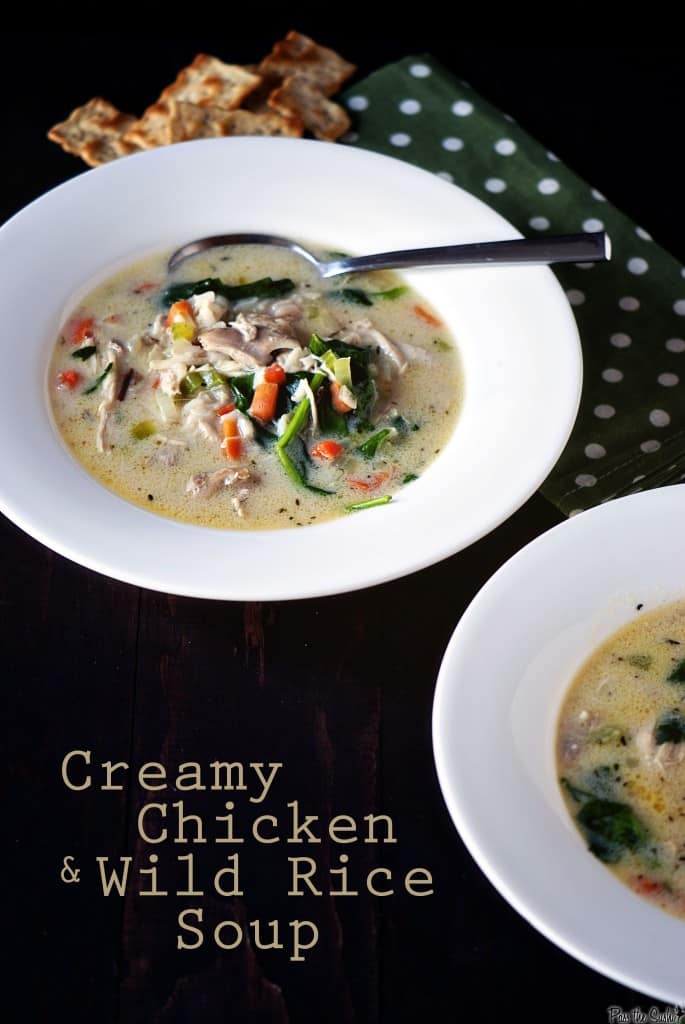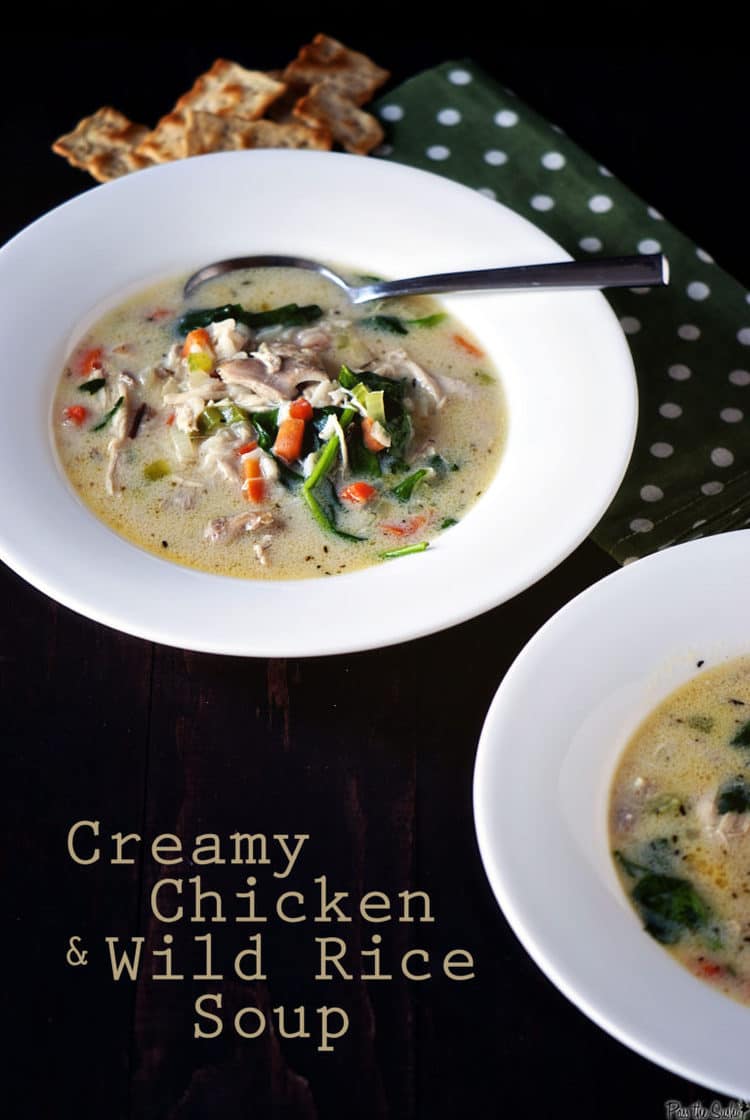 Creamy Chicken and Wild Rice Soup
Ingredients:
3 lbs skinless chicken thighs
2 stalks celery (including greens),  roughly chopped
1 large onion (unpeeled), halved
1 large carrot, quartered
8 cups chicken stock
4 sprigs fresh thyme
1 bay leaf
½ cup wild rice
3 tbs unsalted butter
2 carrots, diced
2 stalks celery, diced
1 onion, minced
3 tbs flour
1 teaspoon salt
¼ teas black pepper
1 ½ cup half and half
2 to 3 cups baby spinach
¼ cup fresh parsley, chopped
2 tbs fresh squeezed lemon juice
Preparation:
In a large pot, combine chicken, celery, onion and carrot chunks with stock, thyme and bay leaf. Add additional water if needed to cover chicken. Bring to a boil. Partially cover, reduce heat and simmer about 45 minutes. Skim surface if needed while simmering.
Carefully remove chicken from pot to a large bowl, cover and let cool.
Meanwhile, strain the stock, discarding any solids. Transfer 2 cups of stock to saucepan and set remainder aside.
Add wild rice to the saucepan with stock and bring to a boil over medium-high heat. Cover, reduce heat to low and simmer until rice is cooked and the liquid is absorbed, about 50 minutes.
While the rice is cooing, remove bones from chicken and shred to bite size pieces.
In a large stock pot, melt butter over medium heat. Add diced onion, carrot, and celery. Saute about 5 minutes until vegetables are softened. Add flour and cook 2 minutes. Gradually whisk in remaining stock you previously set aside, being careful not to let any lumps form. Add salt, pepper and bring to a simmer, stirring often. Add cream, parsley, spinach, and the shredded chicken. Heat until just steaming, about 5 minutes. Mix in the lemon juice and serve.