It seems pastels are popping up everywhere and Pinterest is leading the march for this one. I am seeing beautiful Easter egg designs,
image from Rit dye 
cute outfits,
image from Shabby Apple
and as always, damn good looking food.
image from Cupcake Project.com
 And since I am always late to the party, I figured it was my turn to bust out the food coloring and get down to business.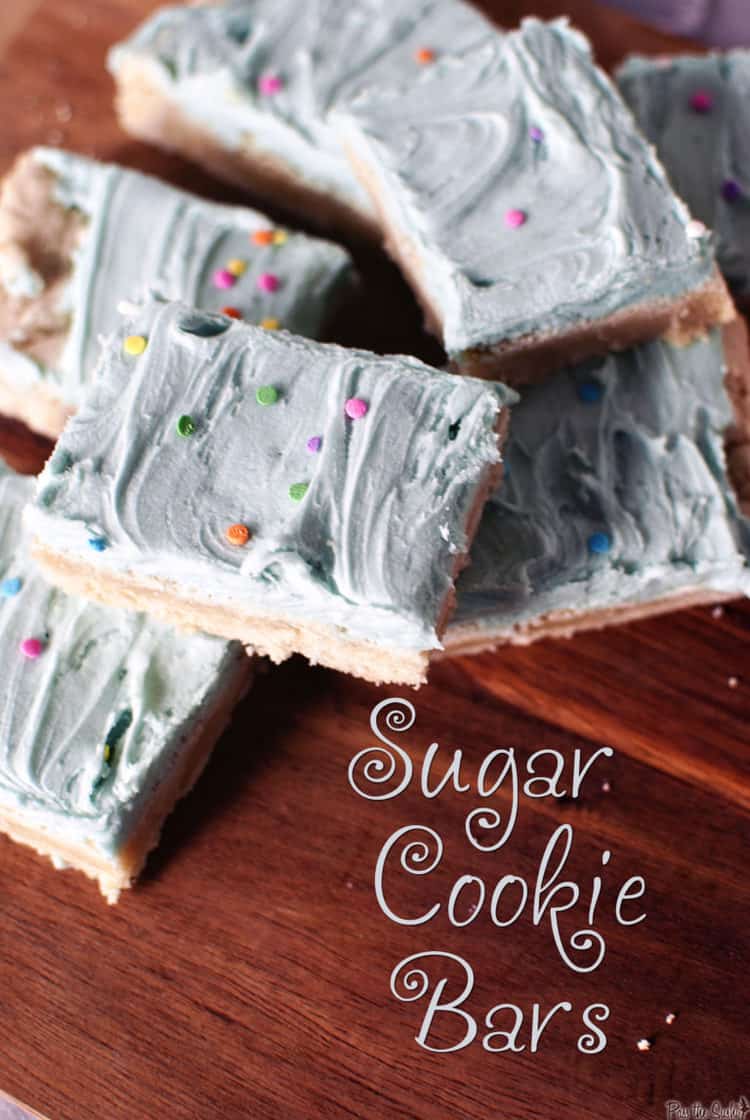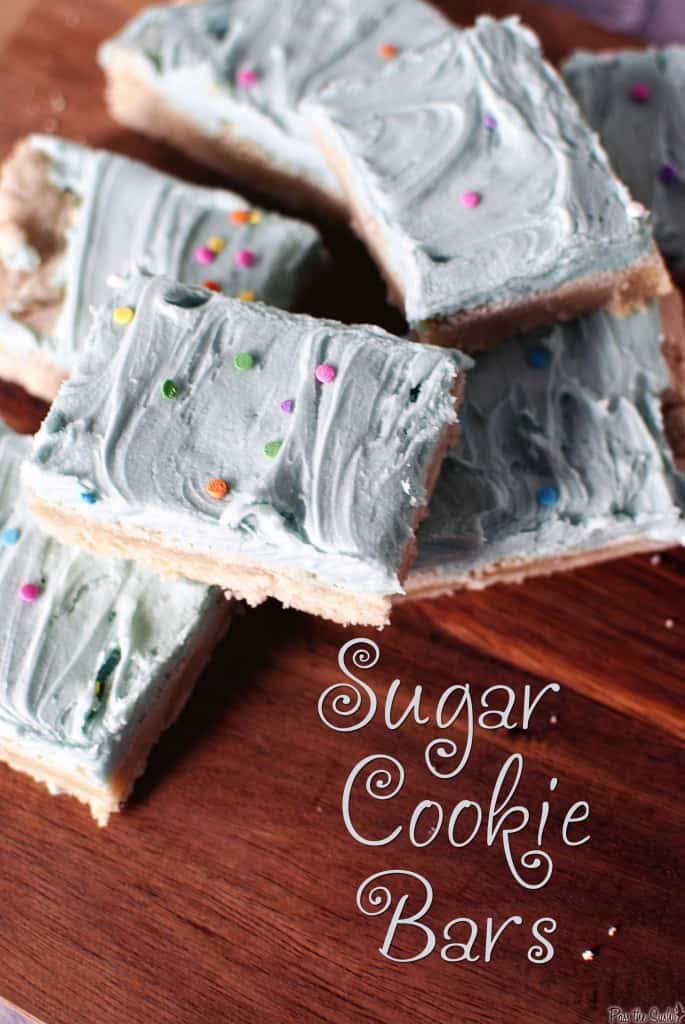 Sugar Cookie Bars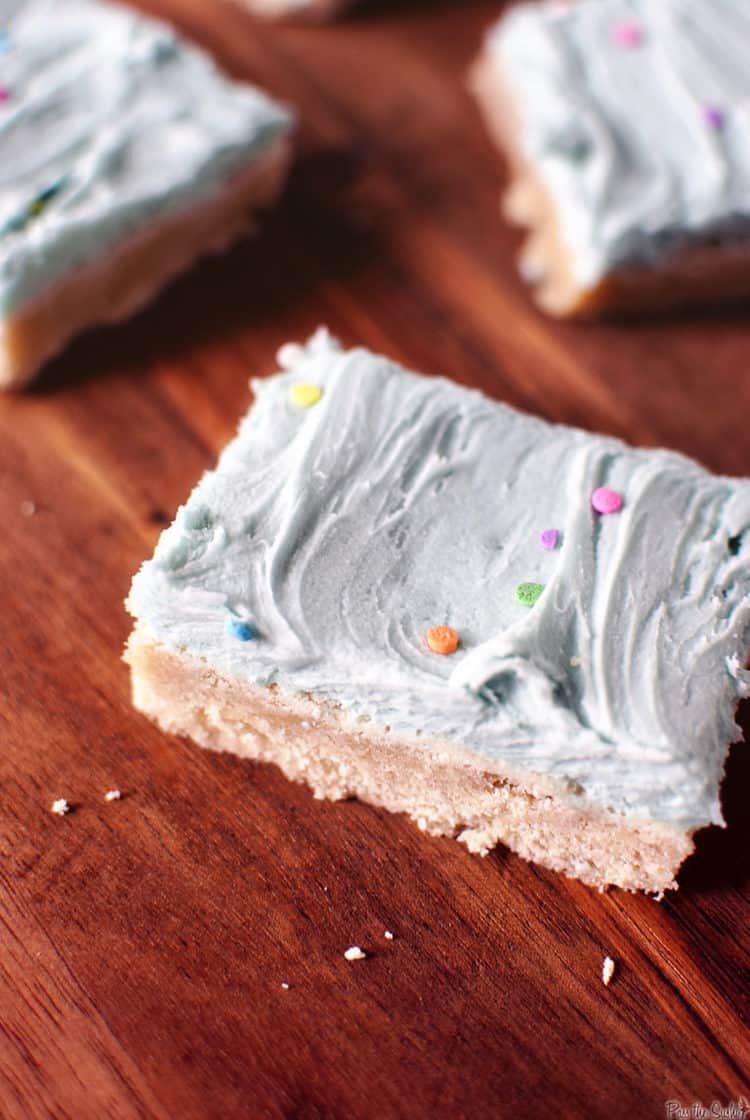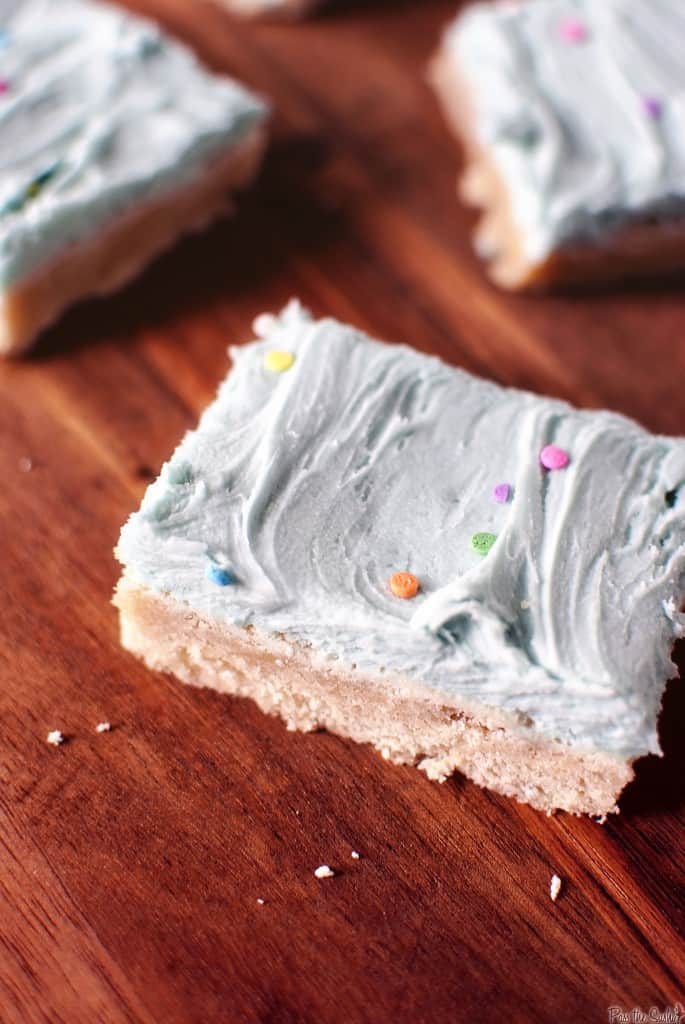 from Annie's Eats adapted from The Repressed Pastry Chef
Ingredients:
For the cookie bars:
5 cups flour
1 teas salt
1/2 teas baking soda
1 cup unsalted butter, softened
2 cups sugar
4 large eggs
2 teas vanilla extract
Zest from 1 lemon
For the frosting:
1 cup unsalted butter, softened
1 teas vanilla extract
Pinch of salt
4 cups confectioners' sugar
5 tbs milk
Food coloring
Preparation:
Preheat the oven to 350 degrees F and line a large baking sheet (13″x18″) with parchment paper and grease.
In a medium bowl, whisk together the flour, salt, and baking soda and set aside.
In the bowl of a stand mixer, combine the butter and sugar until light and fluffy. Add the eggs, one at a time until incorporated, scraping down the sides as needed. Mix in the vanilla and lemon zest. Add the flour mixture a little at a time until just combined.
Using your hands or a flat bottomed glass, press the cookie mixture into the prepared baking pan. Bake for 10-15 minutes, until light golden brown. Cool completely on a wire rack before adding the frosting.
Make the frosting: In the bowl of your stand mixer, cream the butter until smooth. Add the vanilla and salt. With the mixer on low, slowly add the confectioners' sugar. Add the milk, if needed to create a smooth texture. If using food coloring, mix it in now.
Spread the frosting evenly over bars, cut evenly, and serve.
*I have made these twice now and both times the center of the bars were a little underdone. I'm ok with this because I like my cookies a little underdone, however, keep that in mind when checking for doneness.