You know that creamy hamburger casserole you loved as a kid? Update it from scratch with this easy 30-minute recipe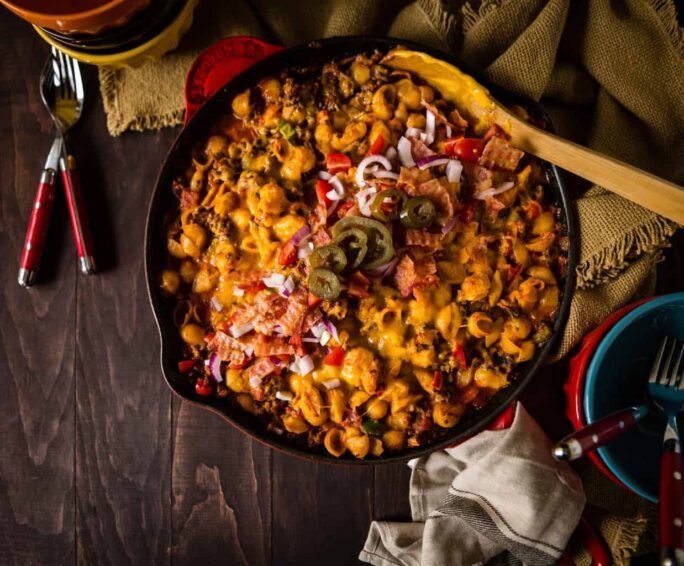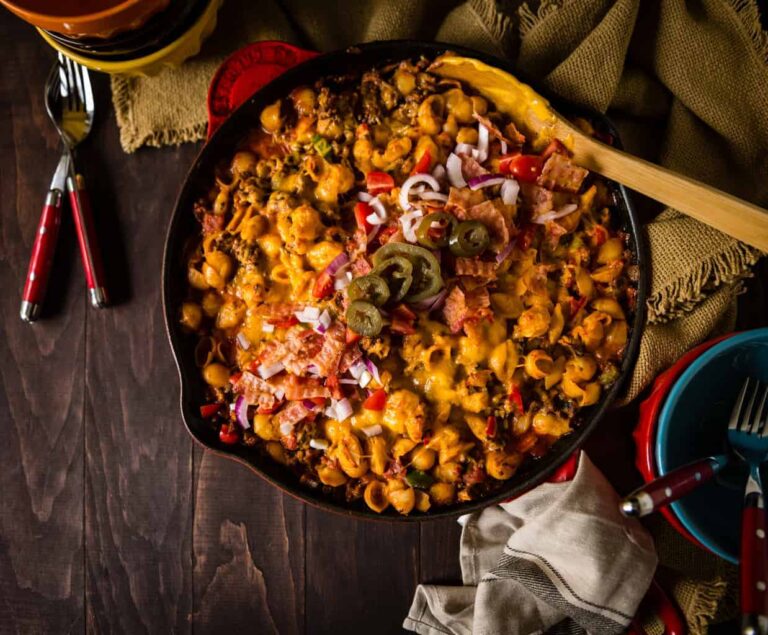 This post is in partnership with ALDI, where they challenged me to Try & Tell, a look into their brands and selection compared to nationwide brands. The thoughts, opinions, and love of cheesy macaroni are all my own.
If you are anything like me, you have that one picky eater in your house. The one who wants a certain brand that they grew up with, and sneaking in any alternative can be very very tricky.
Nothing stings more than spending too much money for something. I am the queen of being frugal with my hard earned bucks and love when I have the opportunity to be savvy in my shopping choices, but playing the brand game can drive me a little bit bonkers.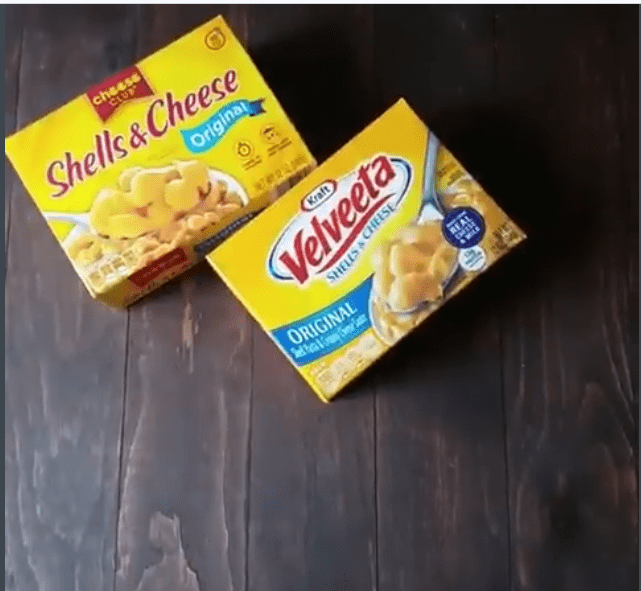 When an ALDI opened up down the street from me, I knew I had to check it out. I had heard about them being a grocery store that brings in similar quality for a lower price. The first time I went I was overwhelmed, I didn't bring my own bag, which they don't supply (yay, reusable bags! Boo, not being prepared), and I didn't know what to expect. It was a smaller store with the shelves simply organized and packed. Snack foods, baking goods, dairy, breakfasts, freezers with meats, and produce and even a few odds and ends in the center. Only a very few name brands made it to the displays. Most of the aisles were covered in packages that looked similar to what I was used to seeing, with ALDI name and brand on the bag.
I grabbed a bag of Live G Free Granola Crunch, some Loven Fresh Hawaiian Sweet Rolls, all of the fixings for my sneaky dinner swap and fresh flowers (because why not) for under $50. I felt like the prices were similar to when the comparable name brands are on sale at other markets. My Aldi is small, so you don't spend a lot of time hunting for things. Finding things is a breeze. One quick pass up the baking and pantry aisle, a cruise through the dairy and produce coolers and a quick trip to the meat coolers. Finally, I checked out with a friendly staff member who put my items in a cart for me to put into my reusable bags.
It's all about the cheese in this house. Specifically, the Velveeta. I get to sample all sorts of delicious cheese from my partners all of the time, but Velveeta is a must. It's cubed and melted over pasta. Seriously, guys. Nothing else is allowed. None of that fancy mac and cheese with, I don't know, cheddar cheese.
Knowing I was pushing my luck, and a real challenge to brand loyalty, I grabbed a box of the ALDI Shells & Cheese. I went home and whipped up a box of our standby, Velveeta Shells & Cheese and then I made the ALDI brand. The consumer in me needed to know just how different they could really be.
The Velveeta cheese was a bit creamier, when removed from the package and folded into the boiled pasta, but once the cheese warmed over the hot macaroni, they both melted and covered smoothly. Now, for the real challenge. The side by side taste test.
Truth. I couldn't tell.
I folded the ALDI Shells & Cheese into a homestyle copycat hamburger casserole and no one was the wiser. For what I paid, I'd call that a win. It's nice to know I can make the swap when I need to.
Want $200 to Try and Tell an Aldi near you? Scroll down for GIVEAWAY details!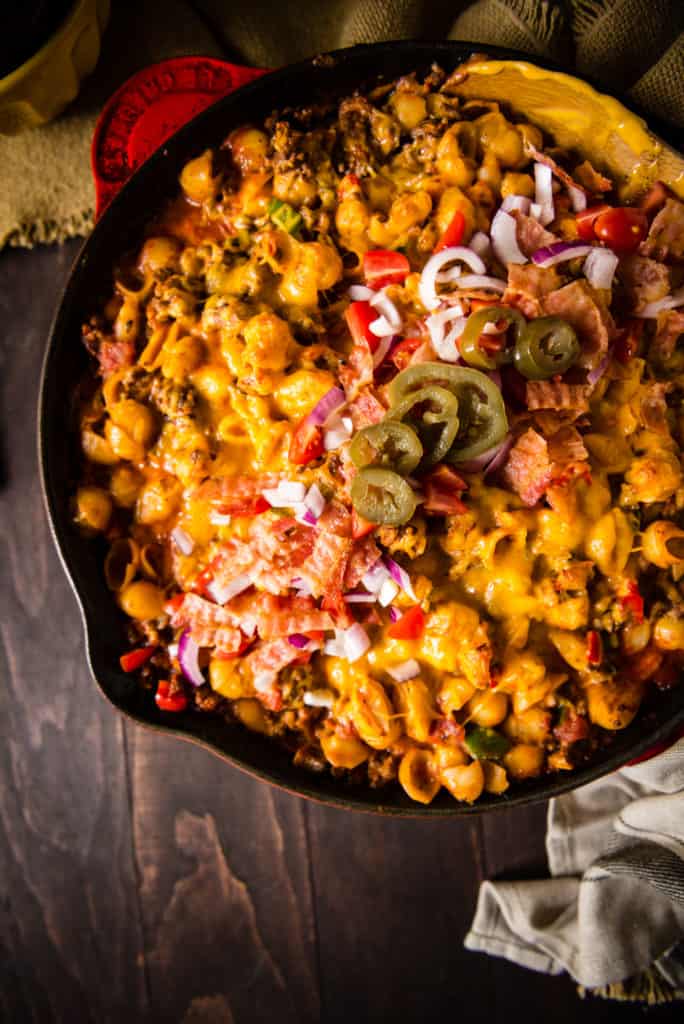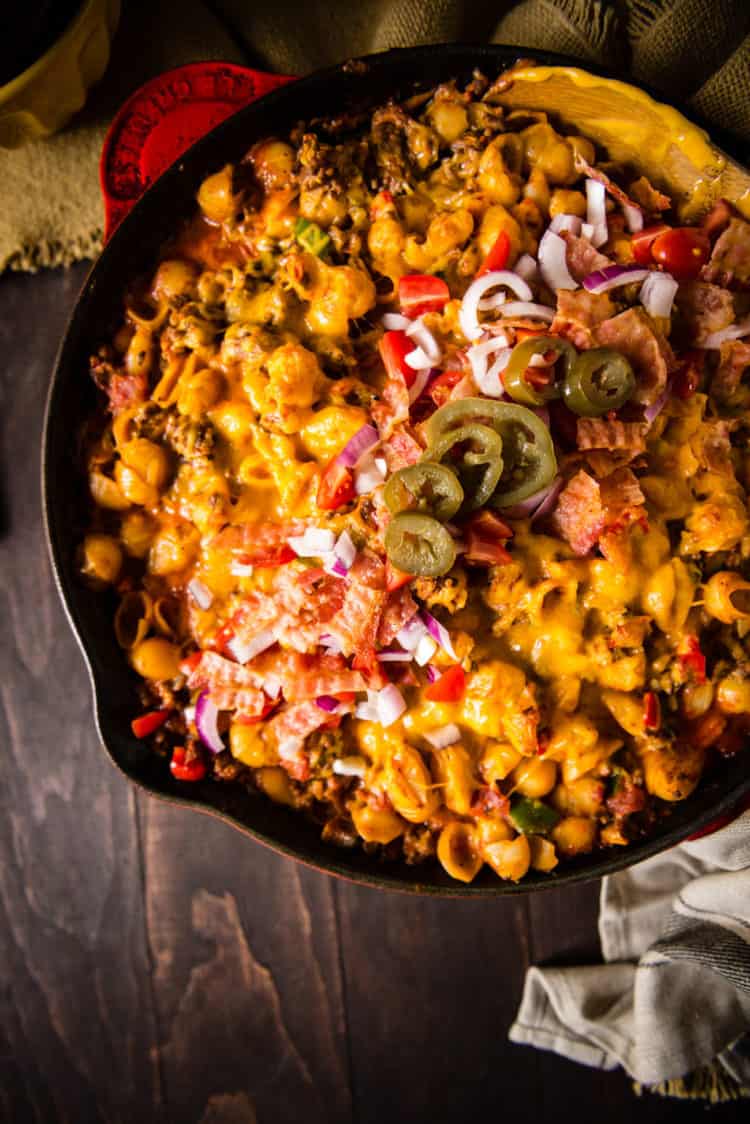 Easy 30 Minute Cheeseburger Casserole Recipe
Ingredients
2 boxes shells and cheese
1 tbs olive oil
½ onion, chopped
1 ½ 90 % lean ground beef
½ red pepper, stemmed and chopped
½ green pepper, stemmed and chopped
½ cup mushrooms, sliced
1 tbs Steak Seasoning
½ teas garlic powder
Salt and pepper
1 tbs Worcestershire sauce
1 28 oz can crushed tomatoes, or two 14oz cans crushed tomatoes
½ cup shredded sharp cheddar cheese
4 slices pre-cooked bacon, chopped
Handful fresh cherry tomatoes, chopped
¼ red onion, chopped
Pickled jalapenos on the side, if desired.
Instructions
Preheat the oven to 425 degrees F.
In a large pot of water, boil the pasta and drain according to the package. Fold in the cheese and cover to keep warm,
Meanwhile, in a large skillet over medium-high heat swirl the olive oil to coat the pan. Add the onion and cook for 5 minutes, until tender. Add the ground beef and cook, breaking up as needed to crumble and brown all over.
When browned, add the peppers, mushrooms, steak seasoning, garlic powder and Worcestershire sauce. Stir to combine. Add in the crushed tomatoes. In an baking dish, fold the ground beef mixture and the prepared shells and cheese together. Sprinkle with the shredded sharp cheddar and bake for 5 to 7 minutes, until cheese is melted and dish is bubbling.
Carefully remove from oven and let rest for a few minutes.
Top with the crumbled bacon, chopped tomatoes, red onion, and if using, jalapeno slices.
Serve and enjoy.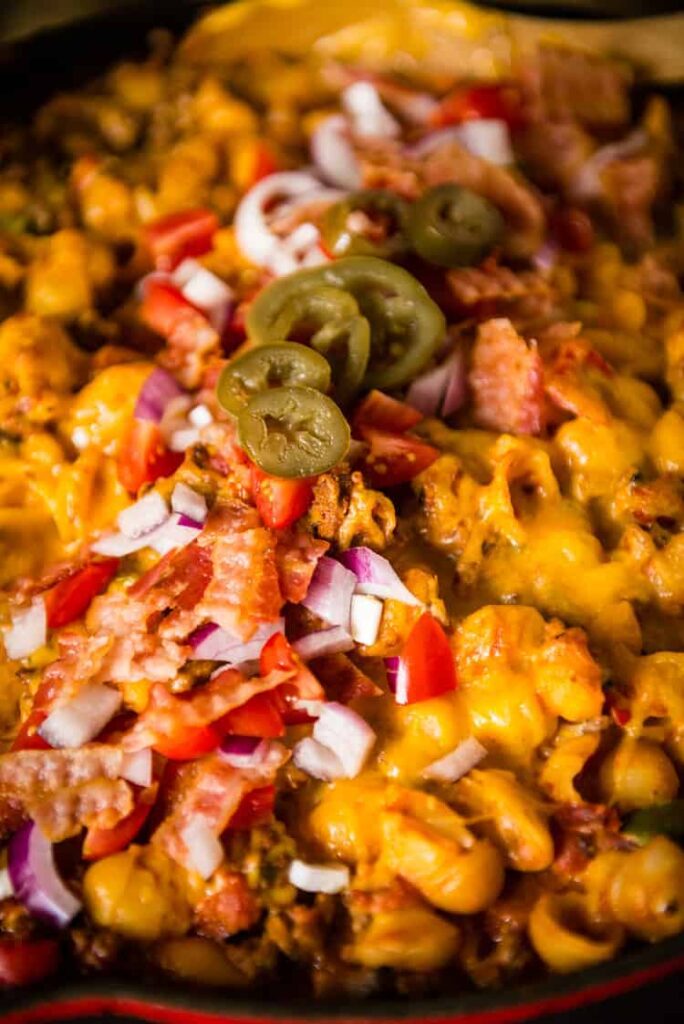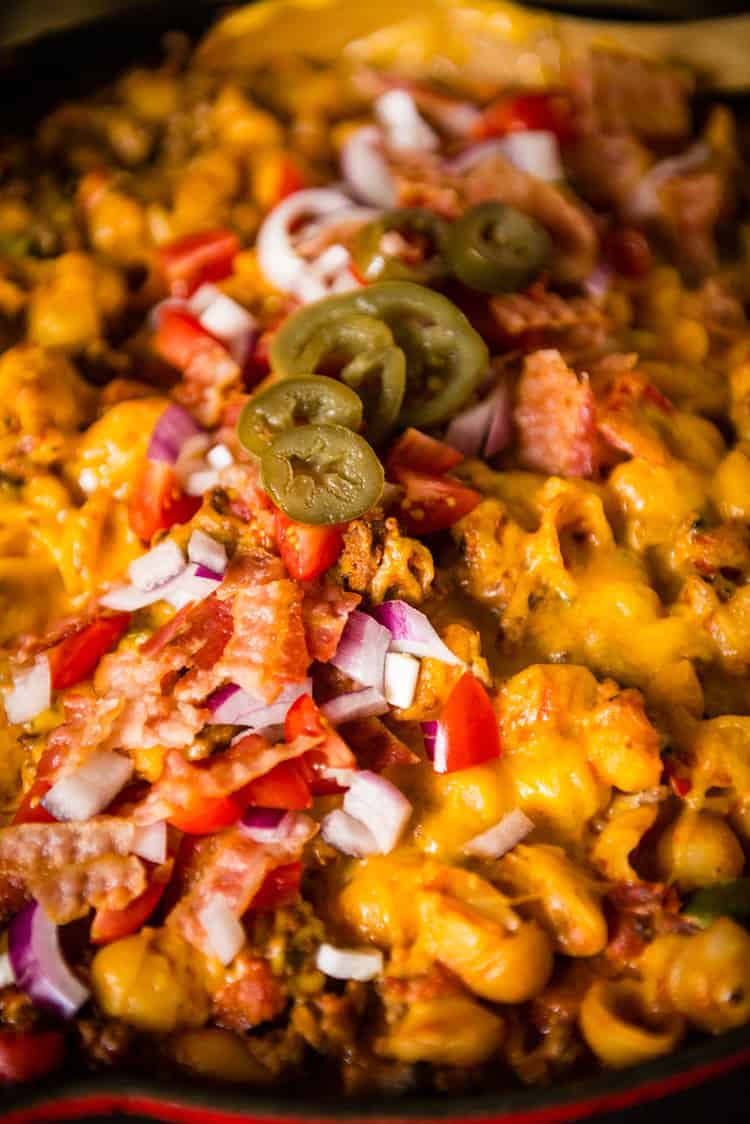 Do you have an ALDI near you? I'd love to know your Try & Tell experience. Share your stories on Facebook and Twitter with me using #ILikeALDI.
Enter the giveaway to win a $200 ALDI gift card.
a Rafflecopter giveaway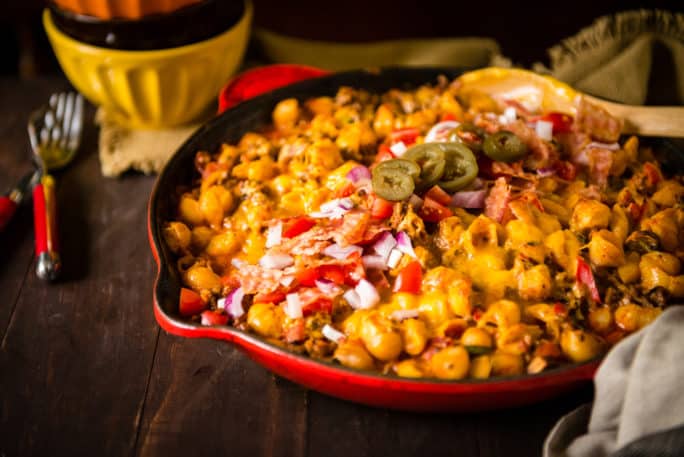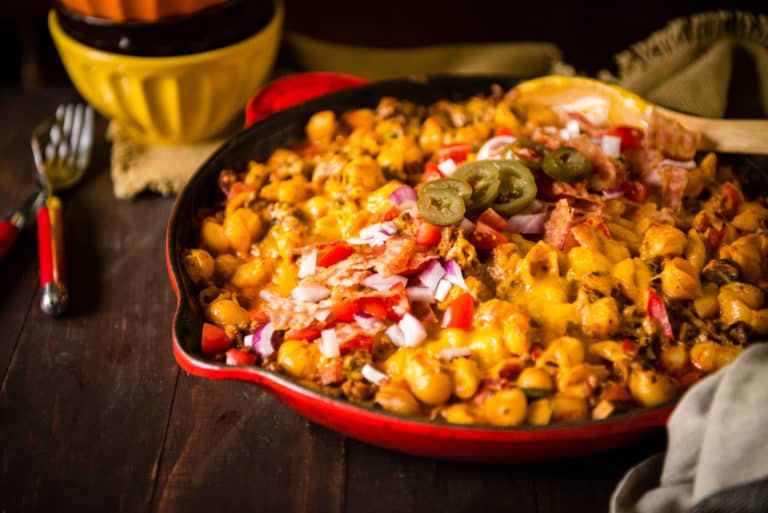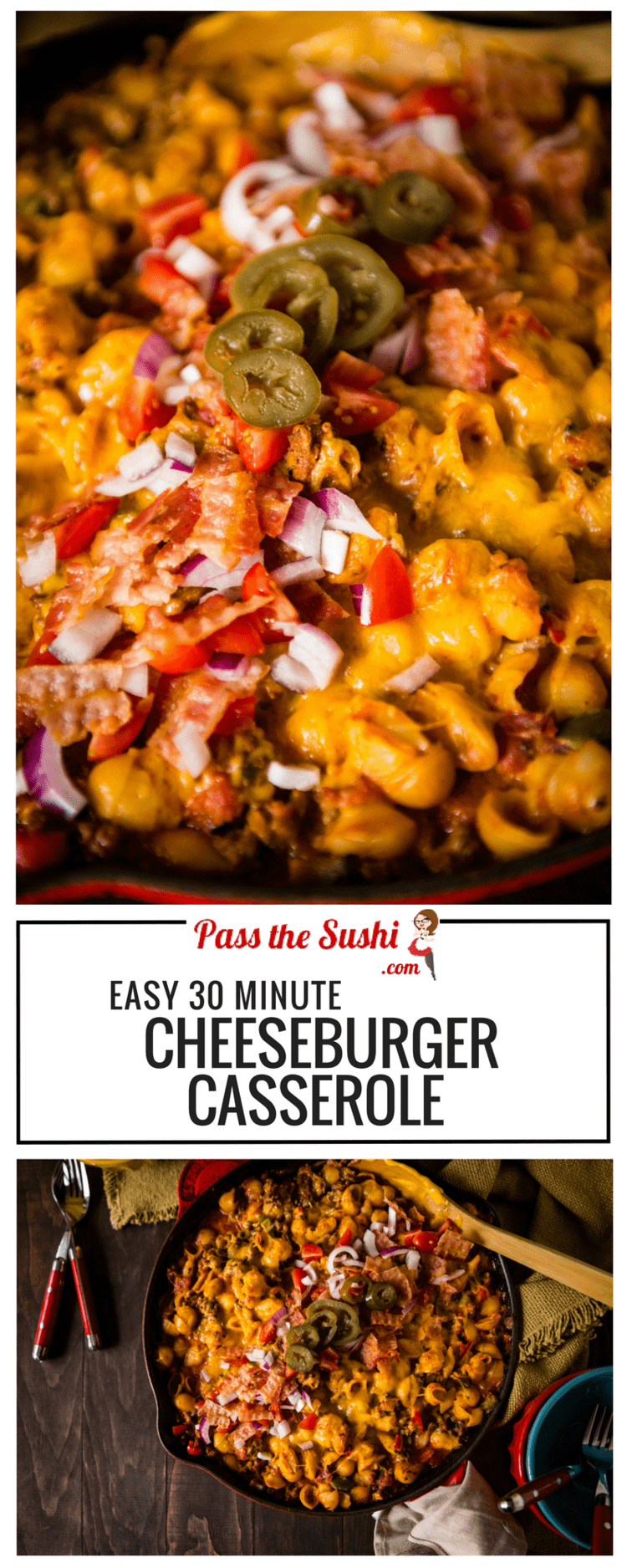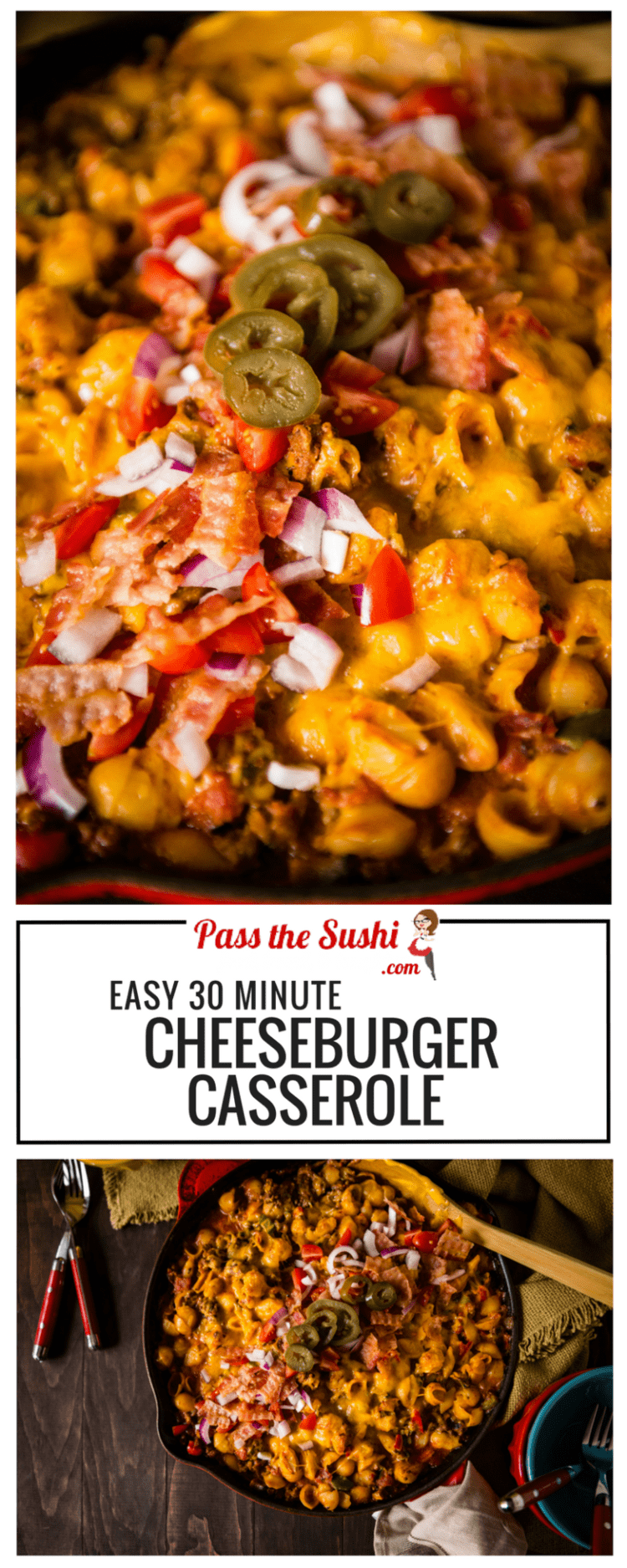 This is a sponsored post, but all opinions are my own.