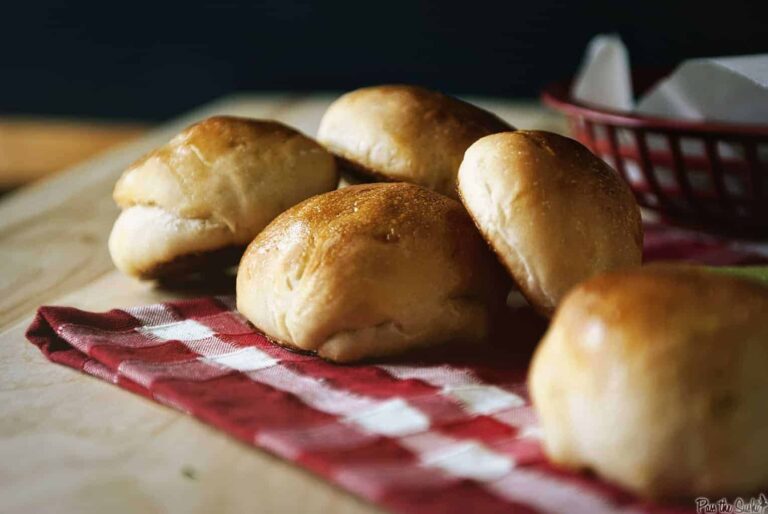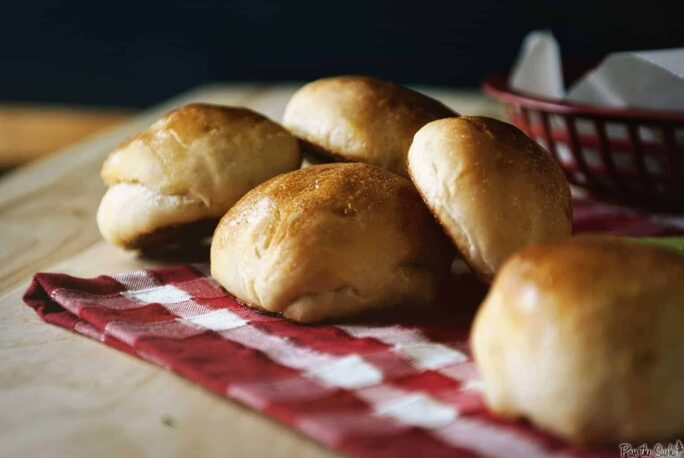 Some of the best recipes come from crinkled pages stained with ware and yellowed with age. This is one of them.
Handsome's mother gave me an older copy of Fleischmann's Yeast book when she and I were talking about must try yeast recipes. We talked about how dough has a feel and you can figure out when things are going to go well or bad from the very beginning. I admit to needing to practice my dough making skills. A lot. 😉
To see that juicy burger up close on these fresh buns, check out the recipe over at GirlCarnivore. Rawr baby.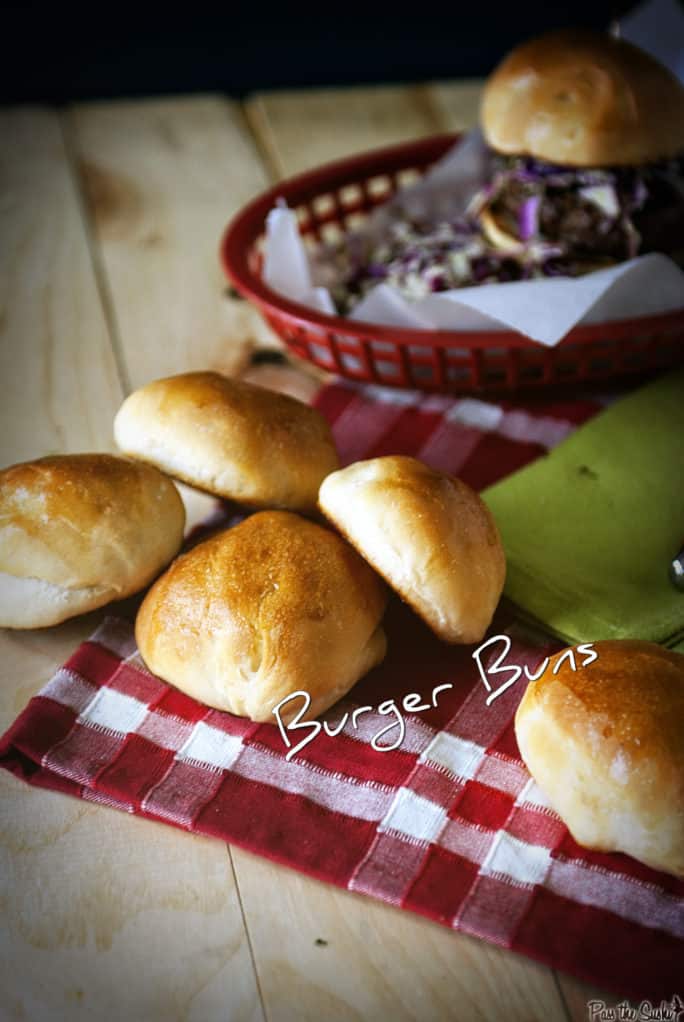 Burger Buns
from Fleischmann's Bake-it-Easy- Yeast Book
Ingredients:
5 3/4 to 6 3/4 cups flour
1/3 cup instant non fat dry milk solids (a quick google search showed me I could substitute real milk for this)
1/4 cup sugar
1 tbs salt
2 packages Active Dry Yeast
1/3 cup softened butter
2 cups hot tap water (about 120 degrees F)
Preparation:
In the bowl of your stand mixer fitted with the paddle attachment, mix 2 cups of the flour with the milk solids, sugar, salt, and yeast. Add the butter. Slowly add a bit of the water until a shaggy ball starts to form. Switch to the hook attachment and gradually add the remaining water. Add 3/4 cup flour, and mix for 2 minutes. Add more flour, a little at a time to knead into a stiff dough. Scrape down sides and knead 5 to 10 minutes longer until smooth and elastic.
Turn out onto a lightly floured surface and form into a ball. Place in a greased bowl, cover, and let rise until doubled in size, about 1 hour.
Punch down the dough and let rise again, about 20 minutes.
Divide dough in half and prepare baking sheets with parchment paper. Cut each half into 10 equal pieces and form into smooth round balls. Place about 2 inches apart and press to flatten. Cover and let rise until double in bulk, about 1 hour.
Meanwhile, preheat the oven to 375 degrees. F.
When doubled, bake for 15 to 20 minutes or until golden brown. (I did one batch without an egg wash, and one with. I thought the egg wash produced a prettier bun).