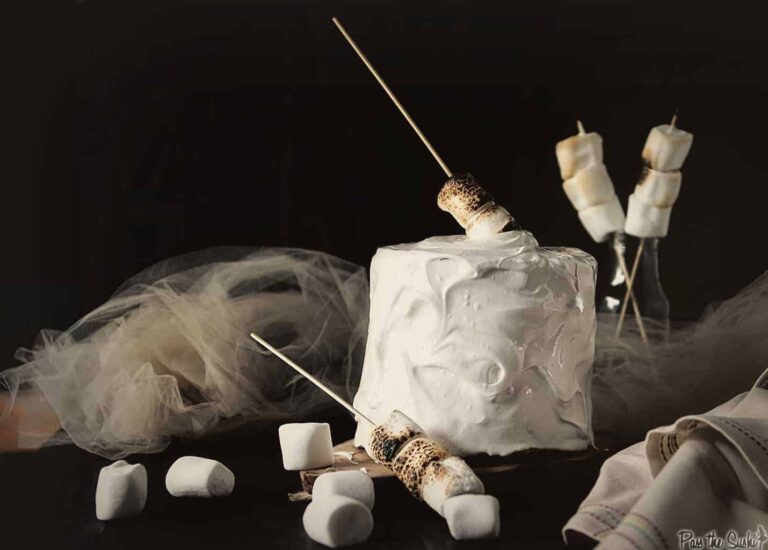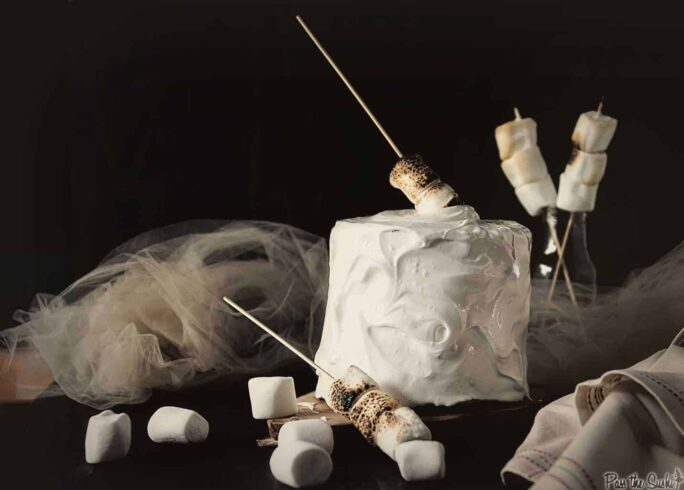 Yep, this post is late today. You know why? Pinterest. I'm not denying it. There are like 47 tabs open on my screen right now. 7 of which are just kittens being adorable. Thank God for the internet….
It's another monthly installment of the Pass the Cook Book Club! Oh snap. This time we are cooking from the lovely Smitten Kitchen cook book from food blogger extraordinaire Deb Perelman. Can we say OG food blog much? Simple, clean, and beautiful. Much like her quality recipes and simple counter top presentation. What's not to love about that. This month we could pick from cheesy breakfast rollups, tomato shortcakes, and this stacked s'mores cake. To be honest, I wanted to make the tomato shortcakes in the worst way, but I don't love tomatoes. And I really wanted those cheesy breakfast buns, but I didn't have the patience (or time) for a yeast recipe. Somehow the triple layer cake became the easiest option. #firstworldproblems
This cake was a blast to make. I'm personally not a fan of actual graham crackers. Or s'mores. I just like the chocolate. But one taste test of the batter led to a few more and I was stoked for this cake. I used three small cake pans instead of two and decided to make it a tall little cake. In reality, the 9″ pans probably would have been better for sharing… but who says I did anyway 😉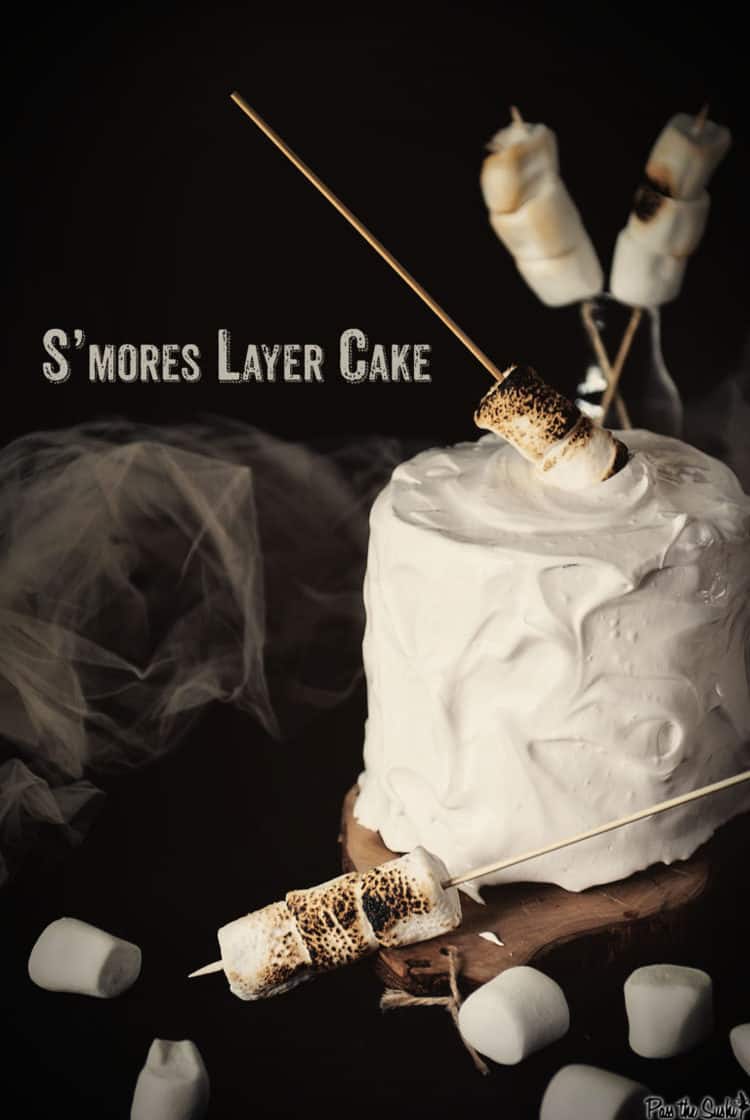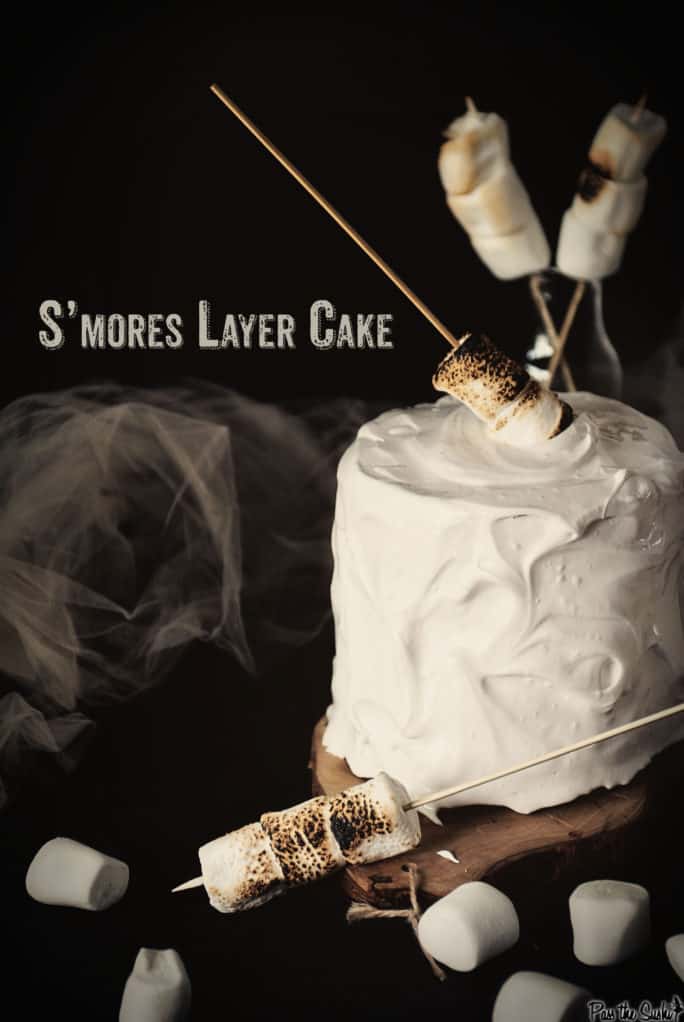 To read more about how the cook book club works, read this post. To join the club, click for our facebook group here. Remember, you don't need a blog – you just need to want to cook!

S'mores Layer Cake
from Smitten Kitchen Cook Book
Ingredients:
16 tbs unsalted butter, softened, plus a bit more for greasing pan
2 cups flour
2 cups honey graham crackers (not cinnamon graham crackers), finely processed into a powder
2 teas baking powder
¾ teas baking soda
¾ teas salt
½ teas ground cinnamon
2/3 cup granulated sugar
1 cup dark brown sugar
4 large eggs, room temp
2 cups buttermilk, well shaken
Filling:
½ lbs milk chocolate, finely chopped
¾ cup heavy cream
Pinch of salt
Frosting:
4 large egg whites
1 cup granulated sugar
¼ teas cream of tartar
1 teas vanilla extract
Preparation:
Preheat the oven to 350 degrees F. Butter 2 9" round cake pans, line them with parchment paper, and butter that.
In a medium bowl, whisk together the flour, graham cracker crumbs, baking powder, baking soda, salt, and cinnamon. Set aside. In a large mixing bowl, cream the butter and sugars together until light and fluffy. Add the eggs, one at a time, scraping down the sides of the bowl as needed. Add the flour mix alternating with the buttermilk in three additions. Scrape down the sides of the bowl and make sure everything is mixed.
Divide the batter between the cake pans. Bake until a toothpick inserted into the center comes out clean and tops are nice and golden, about 30-35 minutes. Cool in pan on rack until safe to handle, then turn out on the wire rack to cool completely.
Combine the cream and salt in a medium heavy saucepan and bring to a simmer. Add the chocolate and let sit for a minute. Stir until smooth and let cool to a spreadable constancy in an ice bath or in the fridge.
Arrange the cake on your serving platter. Top with a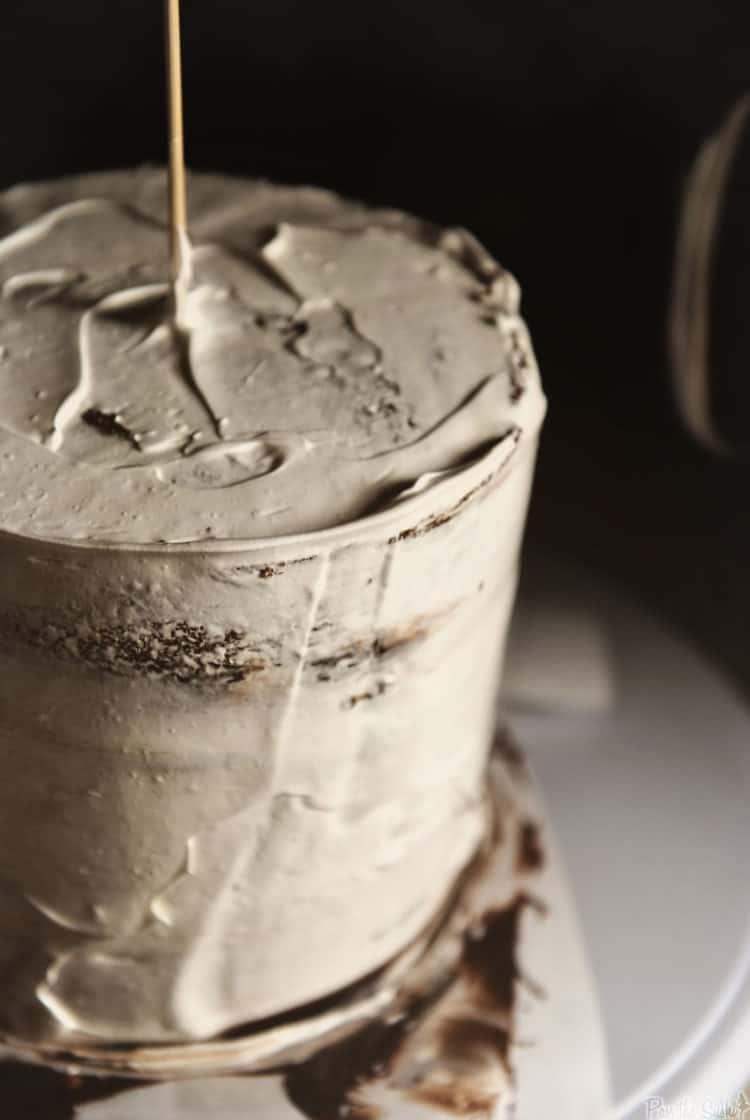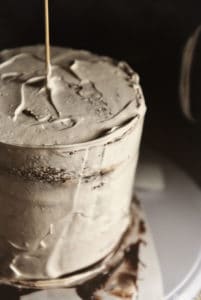 thick layer of chocolate and spread evenly. (I always leave a little room at the edges for smooshing when the next layer goes on.) Top with the remaining cake layer and prep the frosting.
For the frosting place egg whites, granulated sugar, and cream of tartar in a clean heatproof bowl of an electric mixer. Set over a saucepan with simmering water. Whisk constantly until sugar is dissolved and whites are warm to the touch, about 3 minutes. Transfer the bowl to an electric mixer fitted with the whisk attachment, and beat, starting low and gradually increasing to high, until stiff glossy peaks form, 4 to 7 minutes. Add vanilla and mix until combined. Frost the cake right away.
Crumb coat your cake and place in fridge for 5 to 10 minutes to firm up. Then generously frost the rest of the cake. Deb, from Smitten Kitchen, uses leftover frosting to make dollops on top then browns with a kitchen torch.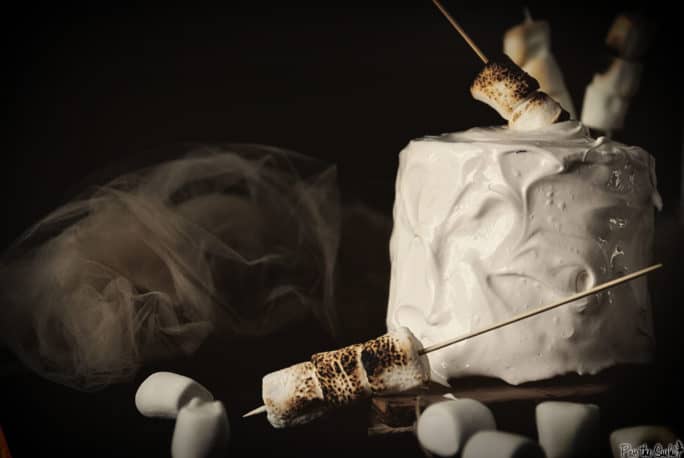 Check out all the awesome posts from this months #passthecookbookclub !