Coconut bars are chewy, sweet, and incredibly easy to make.
Let's get back to some basics. The bar.
Put the vodka down, that's my stick. I'm talking about delicious baked treats. Maybe it's because I post for a food blog every day, but I often lean towards fancy sweets, complicated cakes, adorable cupcakes, and decadent sweets. All too often, I leave the most simple and most enjoyable basics behind.
Often, 'bar' desserts come together quickly and pack a world of flavor, with basic ingredients you probably have stashed in your pantry. The kind of flavor that makes you smile from ear to ear as you enjoy the few bites of goodness and sneak back for seconds. Don't worry, it'll be our little secret.
Brownies, cookie bars, nanaimo bars – the list can go on and on. All delicious and simple, and rather neglected around my house. It's time to change that. Lets go back to basics and get some more of these classic desserts on the table. Like chewy, sweet coconut bars.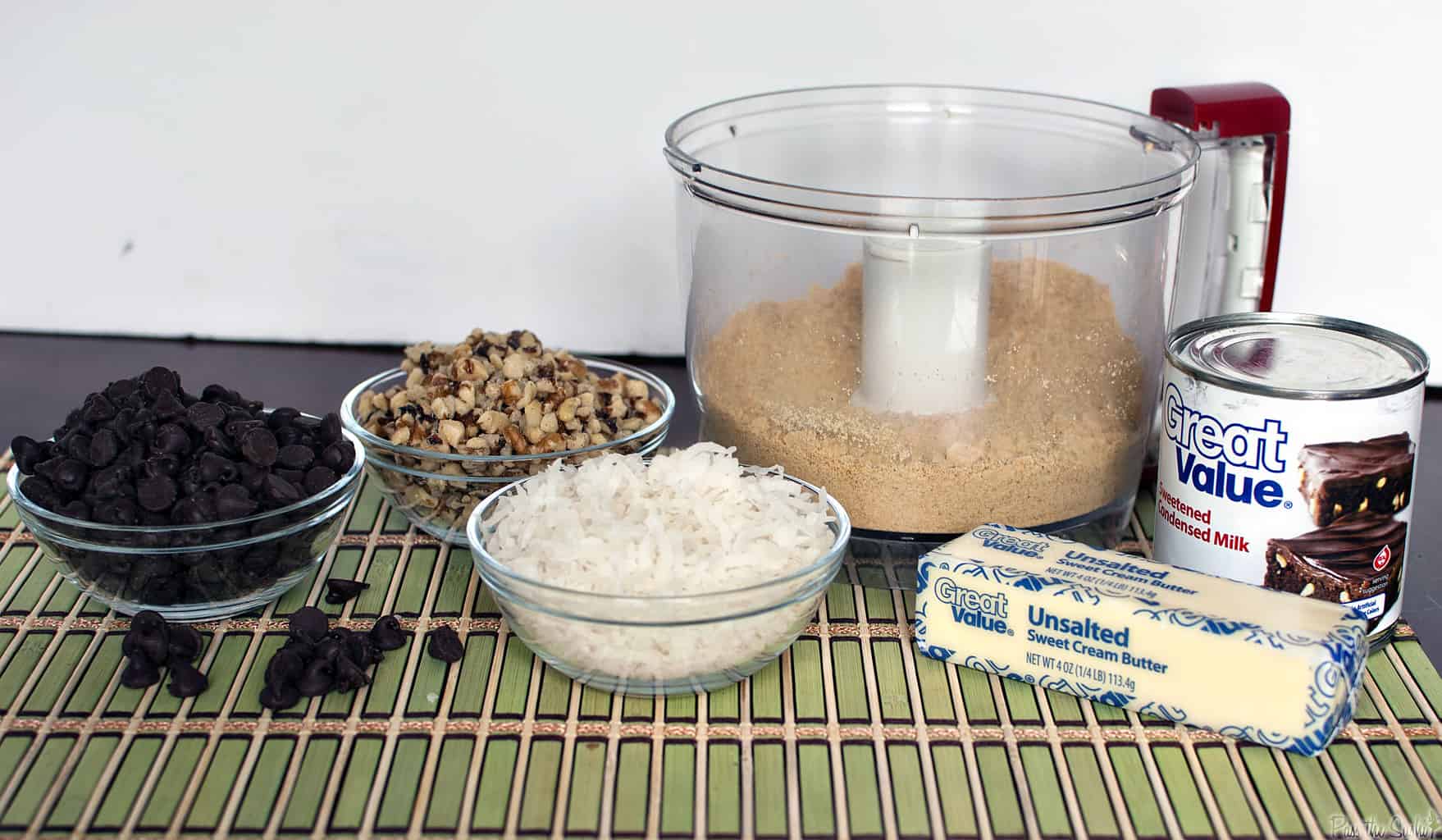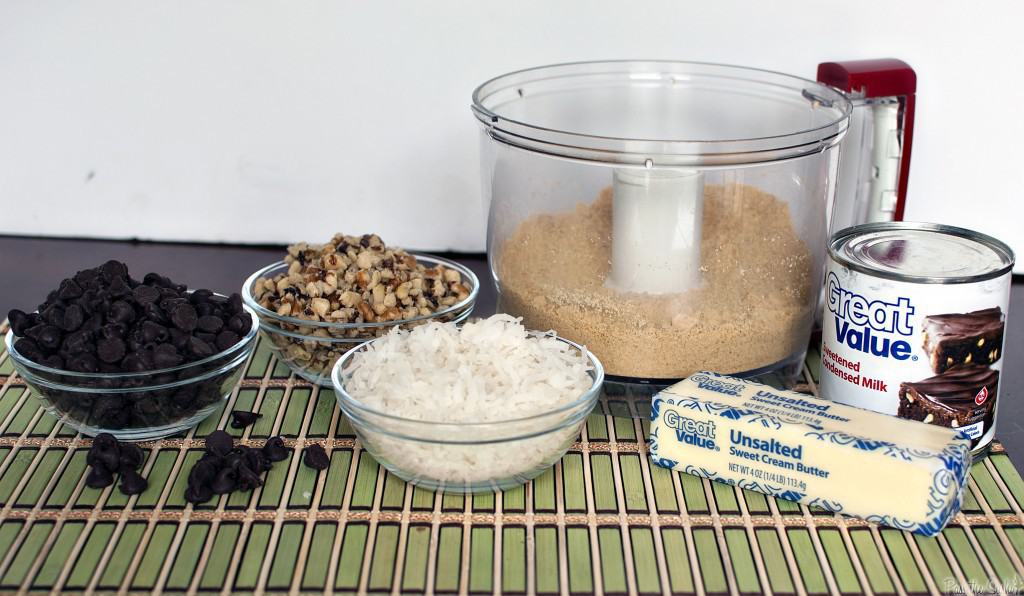 Goodbye Men, Hello Dolly Squares

(Or as I sold them to the guys at the shop, coconut bars)
From The Happy Baker
Ingredients:
1/2 cup butter, melted
2 cups graham cracker crumbs
1 cup coconut
1 cup semisweet chocolate chips
1 cup chopped walnuts
10 oz. can sweetened condensed milk
Preparation:
Preheat the oven to 350 degrees F.
Mix butter and graham cracker crumbs together. Place in a 9 x 13-inch baking dish; press firmly. Sprinkle coconut, chocolate chips and walnuts evenly over the base. Pour condensed milk over top of everything.
Bake for 25 minutes. Cool and cut into squares.
Devour.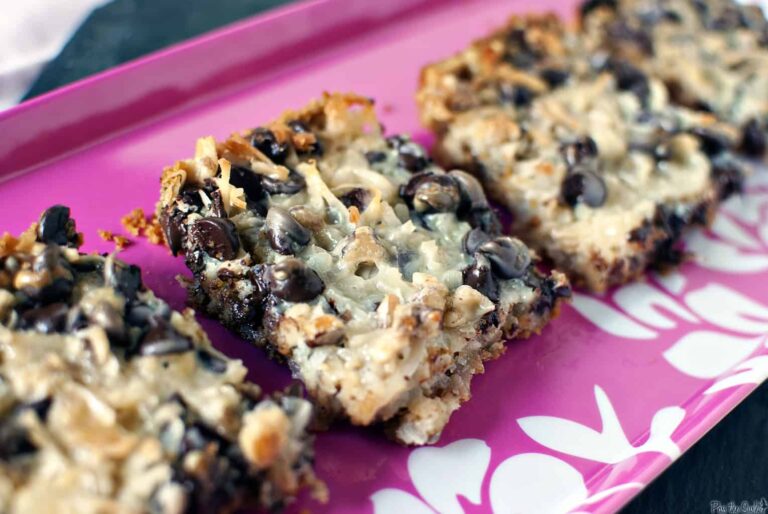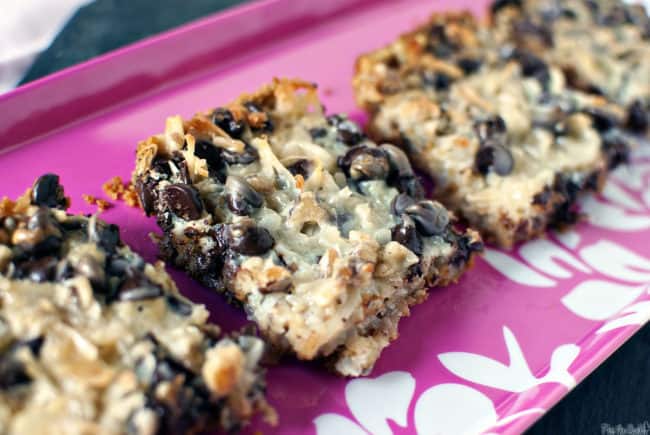 What's your guilty indulgence when it comes to 'bar' desserts?