Lobster, freshly cooked, is mixed with crisp onion and celery, fresh herbs, and a creamy dressing, creating this special sandwich.
I'm selfish.
Handsome is in school again for a few nights a week, along with taking some online classes as well. Between work and day-to-day life, it's a heavy load. I love that he is in school and am so happy to see him doing well. Secretly, I even love Monday night alone as my night to catch up on blogging things. This involves reading other blogs, watching horrid TV, blasting the speakers, and just unwinding all by myself. But I wait on the steps when it's time for him to come home, long after the sun has set, to eat a late dinner with him, relax, and drift off to sleep.
Monday nights though, I occasionally sneak a little something in, just for me, when it comes to dinner. If I wait for Handsome to come home, I won't be eating until 10 PM (and there are a lot of nights we wait for one another). So, every now and then, if I already have something in the refrigerator that he'll enjoy, I can splurge on myself with food that he doesn't enjoy. Like lobster.
It's a shame the boy wont touch any sort of shellfish, because I love it all. Oh well, more lobster rolls for me. >.>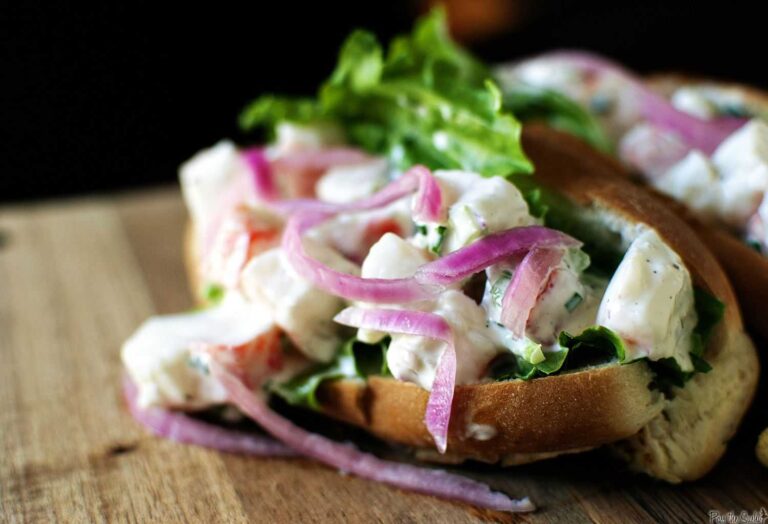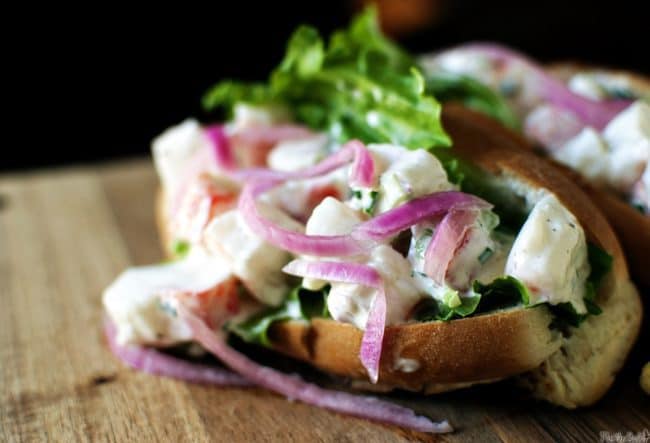 Lobster Rolls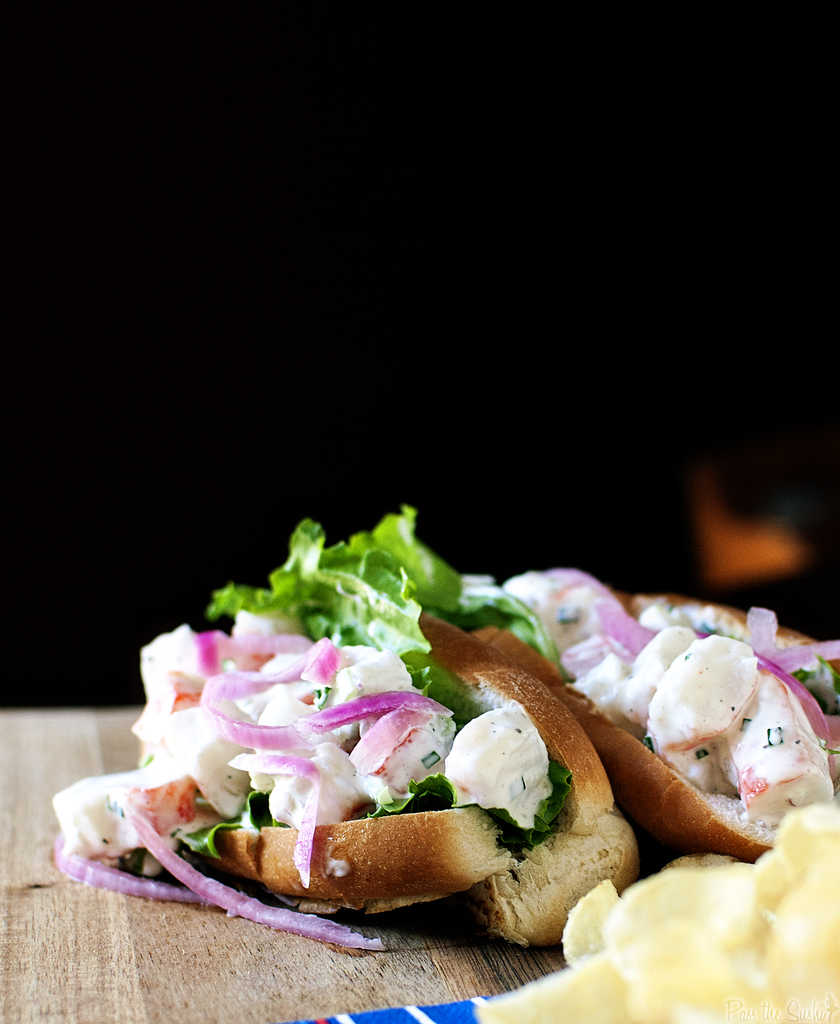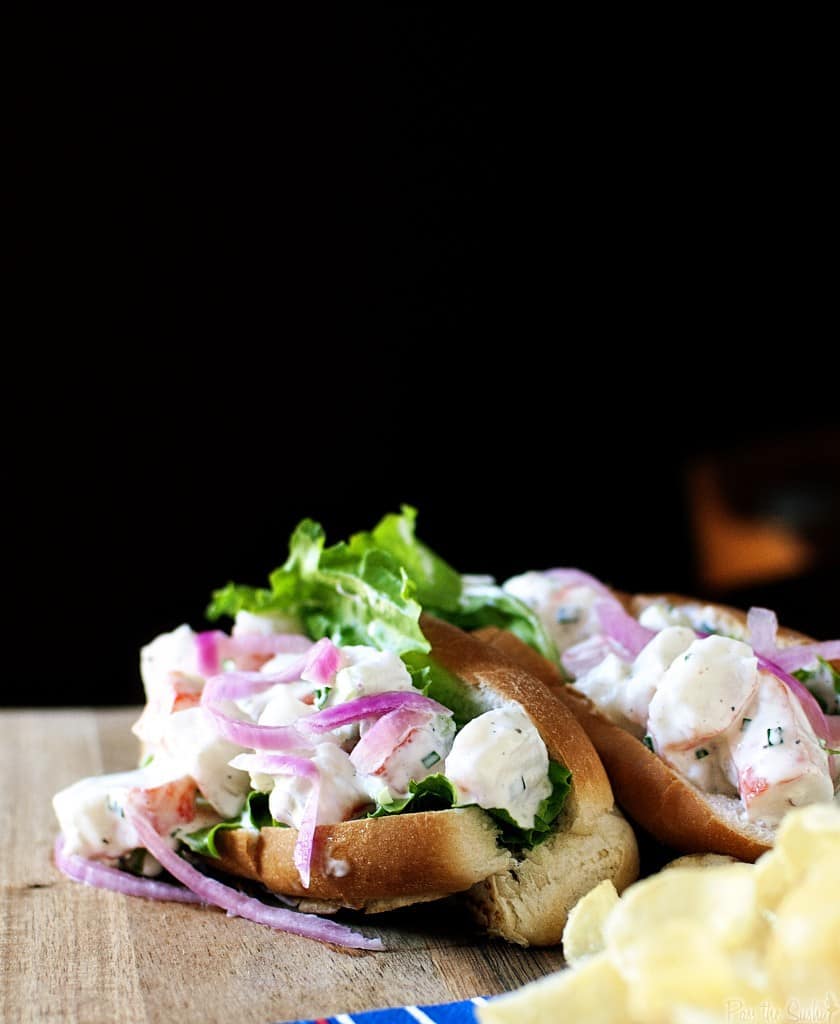 from Ad Hoc at Home
Ingredients:
1 1/2 lbs (about 4 cups) cooked lobster
3 to 4 tbs mayonnaise
2 tbs minced red onion
2 tbs finely chopped peeled celery
2 teas finely chopped tarragon
2 teas finely chopped flat-leaf parsley
2 teas finely chipped chives
Kosher salt and freshly ground black pepper
1/2 lime
6 New England-style (top-split) hot dog buns or other hot dog buns
4 tbs unsalted butter, melted
1 celery stalk
1 head butter lettuce, leaves separated, rinsed, drained, and torn into pieces
Pickled red onions
Preparation:
Put the lobster meat in a large bowl, add the mayonnaise, and stir gently to coat. Add the onion, celery, tarragon, parsley, chives, and salt and pepper to taste and stir gently to mix. Squeeze the lime over the salad and fold in the juice. Cover and refrigerate.
If using top-slit buns, brush butter on both outer sides of each bun. When using unsliced buns, slit them open from the top, then trim each long side to create a flat surface, then brush with melted butter. For regular hot dog buns, open the buns and brush with butter. Heat a frying pan over medium-high heat. Just before serving, put the rolls in the pan and brown the buttered sides.
To serve, peel the strings from the celery with a vegetable peeler. Using a Japanese mandolin or other vegetable slicer, or a sharp knife, slice the celery lengthwise into thin ribbons. Line each bun with a couple of small pieces of lettuce. Mound the lobster salad in the buns and garnish with the celery and picked red onions.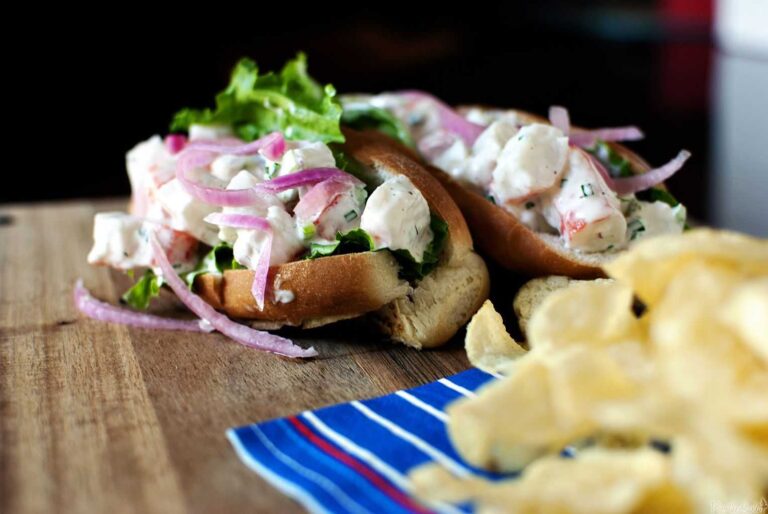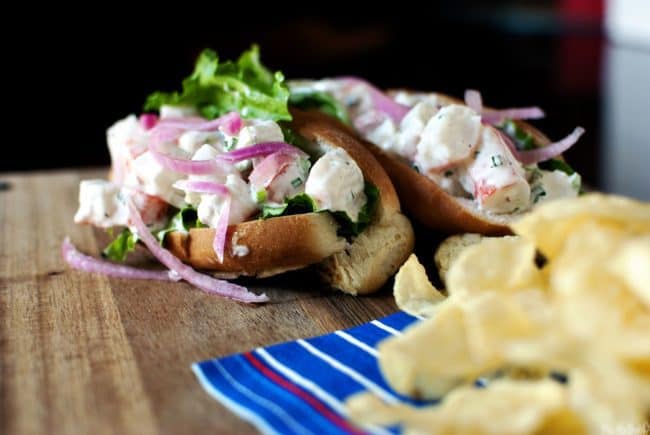 Truthfully, this was my first lobster roll and I wish I could say I loved it, but, I didn't. Something about the texture just doesn't jive with me the way I want it to. I wanted to love this, scooping the bowl clean in a hidden fat kid moment that no one would know about. But it just wasn't there. I was told that using fresher lobster would probably make all the difference in the world, and I am sure that is true. So, I guess I will just have to try this again, when I am on the coast of New England, watching the fishermen bring in their haul. Here's to dreaming.