Nanaimo bars are a classic Canadian, hand-held, no bake dessert. They have a base layer of graham cracker crumbs, then coconut, nuts, and chocolate are added. The perfect sweet treat!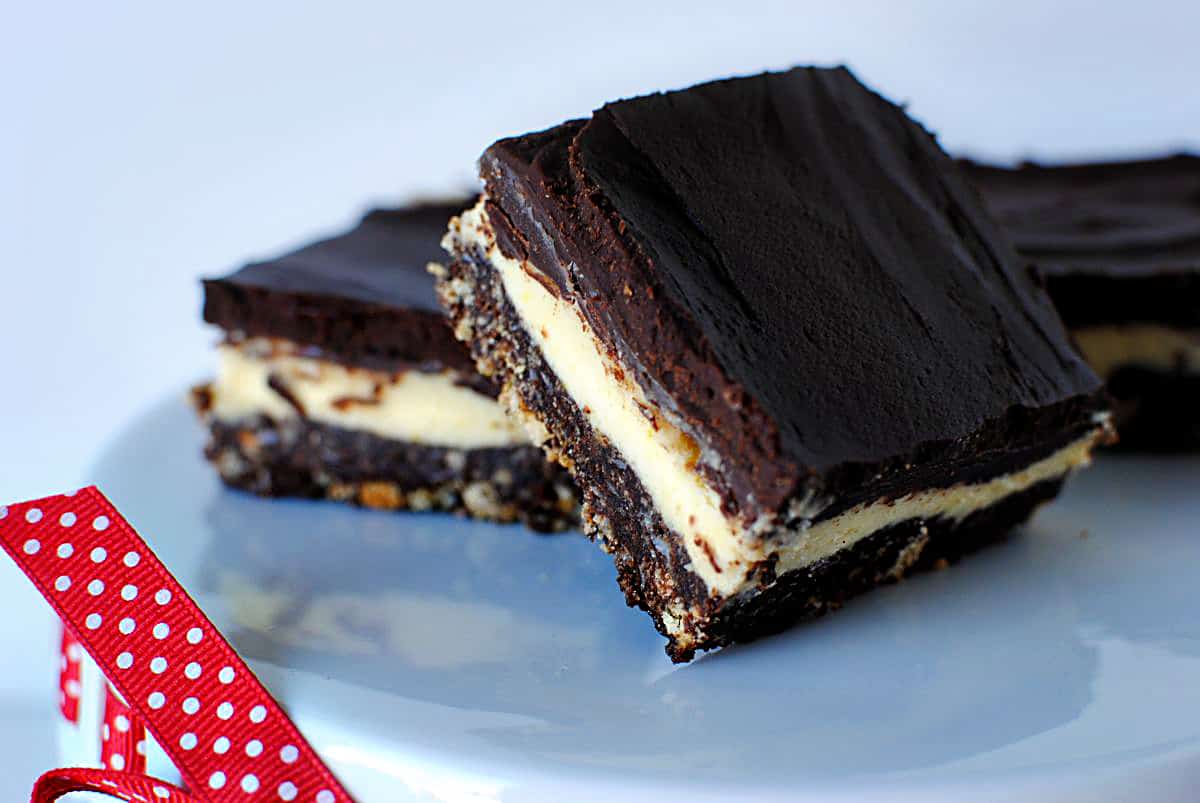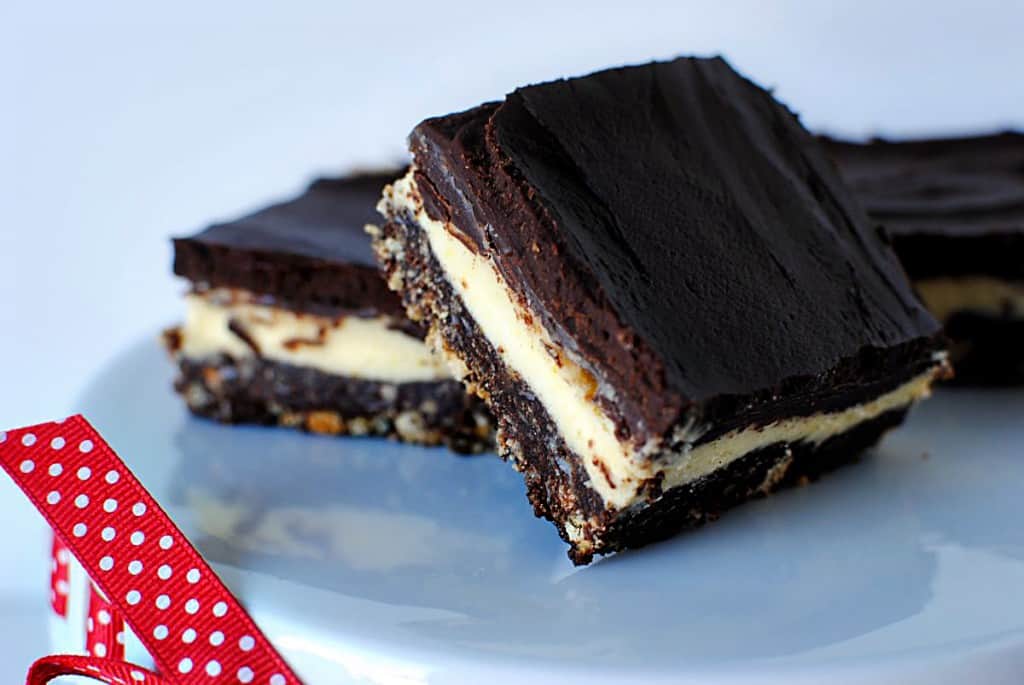 Have you ever been called something so out of the box that it takes you back and remains at the forefront of your brain all day?
The other day I had to send out an email for business. I am not overly frilly when it comes to work (actually I think the a good description would be 'matter of fact'), but I never try to be mean or rude. That wouldn't work out to well for me in the end, would it?
I got a reply though that really just stung me. "You're not as objectionable as you seem, are you?" was the subject line and that's all it said regarding what I may have said to be considered objectionable. Snarky, sarcastic, bitchy – all words I could have skimmed past and not really been bothered by, but objectionable? I immediately apologized to the person, telling them I meant them no offense and they replied that it had all been a misunderstanding, but the word objectionable kept floating around on my mind all day. I reread my original email several times, trying to find where the error could have occurred, but nothing popped out at me.
I really think you lose a lot in basic interaction via the internet and often I find myself not commenting on things the way I would say it in person because of that very reason. I spend time thinking that the things I write are probably not going to be read as I intended them and that someone's feelings may get hurt, which is a shame, because if it was a normal face to face interaction, the sarcastic tone would be heard, the amusing facial expression would be seen and the true intention of an otherwise harmless comment would be understood.
I would be truly upset id this personal really did think I was objectionable, so for a good make up treat I'm bringing these Nanaimo bars to work (plus you'll work out any extra frustration smashing up those graham crackers).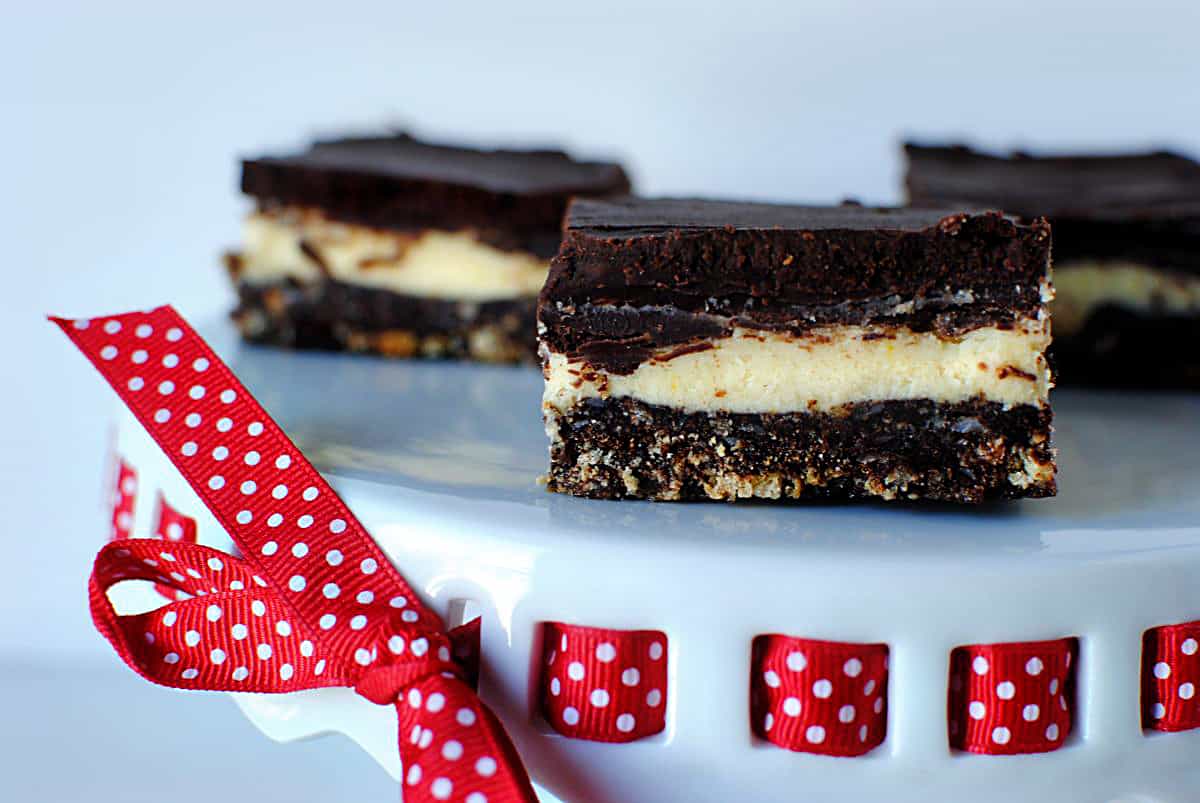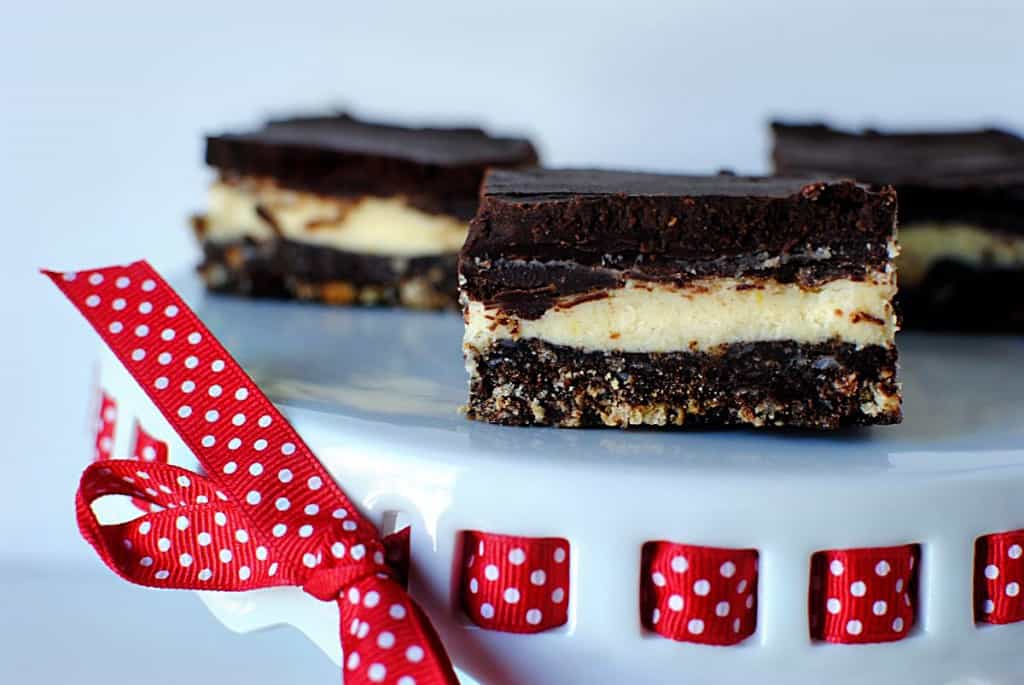 Nanaimo bars
From The Happy Baker: A Girl's Guide to Emotional Baking
Ingredients:
For the Base:
1/2 cup (one stick) butter
1/4 cup sugar
1/3 cup cocoa
1 egg
1 3/4 cups graham cracker crumbs
3/4 cup coconut
Filling:
1/2 cup (one stick) butter, softened
3 tbs milk
1 tsp vanilla
2 tbs custard powder or instant vanilla pudding mix
2 cups confectioners' sugar
For the glaze:
3 tbs butter
3/4 cup semisweet chocolate chips
Preparation:
Base:
In a medium saucepan, combine butter, sugar and cocoa; stir well. Add egg; cook and stir constantly over medium low heat until mixture thickens. Remove from heat. Mix in graham cracker crumbs and coconut. Press into a greased 8 or 9 inch square pan. Chill
Filling:
In a mixing bowl, beat together butter, milk, vanilla, custard powder and confectioners' sugar; until light and fluffy. Spread evenly over base. Chill.
Glaze:
In a small saucepan over low heat, melt butter and chocolate chips. Let cool slightly. Pour evenly over filling. Refrigerate.
As a side note it should be noted these Nanaimo bars bars were dubbed the Nanu Nanu bars by a friend because neither one of us can figure out the proper pronunciation.