New to Pass the Sushi? Don't miss a moment of randomness! Follow on Facebook and Twitter.
When you love to cook, it's hard to remember that not every dish needs to be elegant, time consuming and complicated. Sometimes it's about coming back to the basics – which is something I am guilty of. I like to put a nice meal on the table every night, so spending a few hours in the kitchen isn't even something I blink at – but not everyone enjoys cooking the way I do (why you'd be reading a food blog and not enjoy cooking though… well that just boggles me).
Bubble Up Pizza is something I was educated in when my father and I moved in with my now step-mom and sister. It was a quick, inexpensive meal for nights when the parents may have been out late or we needed an after school snack.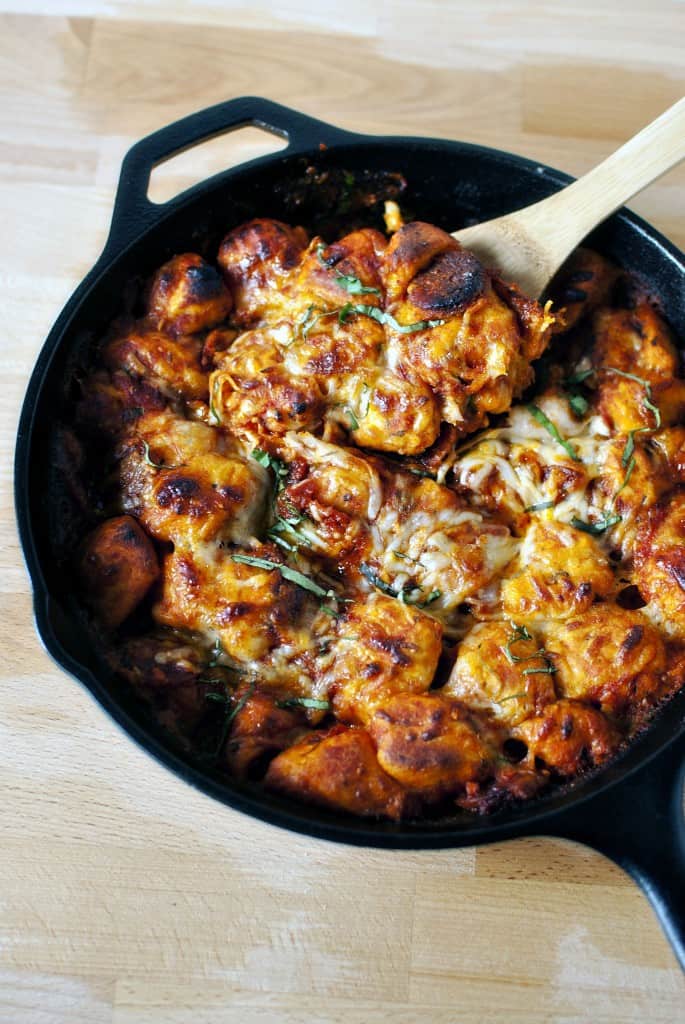 Quick Dinner Fixins' Bubble Up Pizza

From the kitchen of my step-momma

Ingredients:

2 containers refrigerated biscuit dough, 6 biscuits each (I used Pillsbury)
1 jar pizza sauce
2 cups shredded mozzarella cheese, divided
1 cup pepperoni (or other favorite toppings)
5 fresh basil leaves

Preparation: Preheat oven as per directions on dough. With a sharp knife, divide each biscuit into 4. In a large bowl, combine diced biscuit dough, sauce, 1 1/2 cups cheese and toppings. Stir to combine.

Pour mixture into greased oven safe skillet or 9×13 baking pan. Chiffonade the basil and sprinkle on top along with remaining cheese. Bake according to directions on dough, checking to make sure dough is cooked through and cheese is bubbling (I always bake mine for an additional 5 minutes. Let cool 5 minutes before serving.
You can google many different versions of bubble up pizza, but my step-mom and sis taught me this one so they are getting the credit.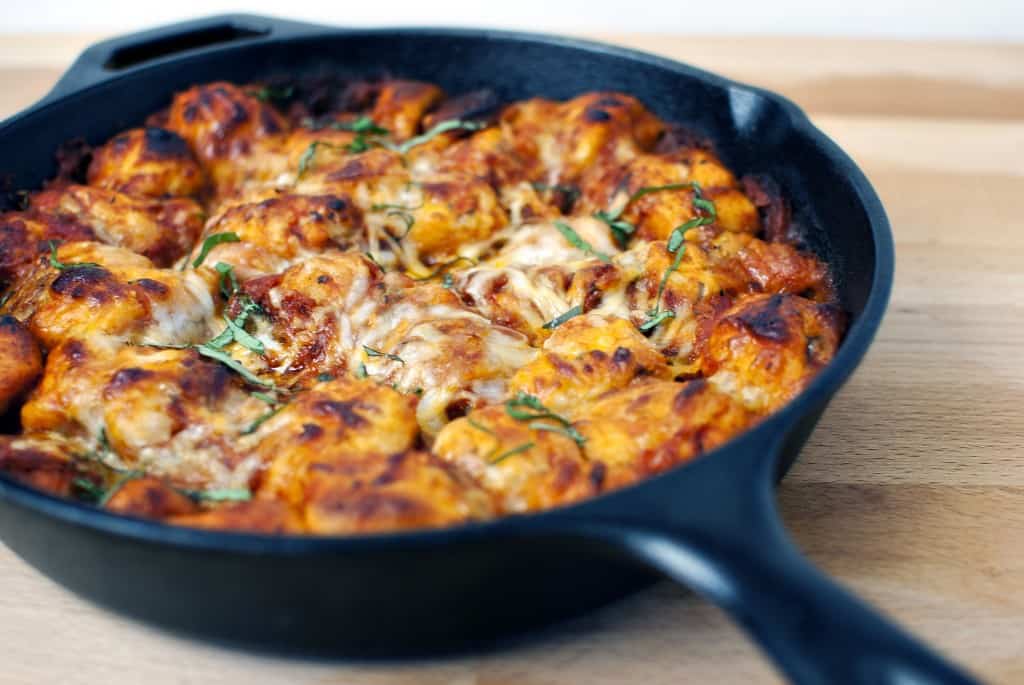 You've been warned: this is light as air so you will eat waaay more of it then you intended to. Serve with a salad and fill up on that before diving into this.
The winner of a 17 oz. bottle of Carapelli Organic Extra Virgin Olive Oil is the awesome Katrina from In Katrina's Kitchen!