Highs and lows come quick in the active life I'm living these days. Though really it's all highs to some point as I would have never imagined myself competing twice for anything in one weekend unless it involved shoving past kids for a giant chocolate chip cookie. I could totally do that twice in one weekend. Or maybe I just really want a cookie as I sit coming down off of the endorphin high from the weekend and think that everything sounds pretty tasty…
This weekend I ran a fun little 5k on Friday night and (unless someone can prove me otherwise) I was the first female across the line at 26 minutes, to which I am happy with (though some life time runners quickly put me in my place). We headed out for the evening and up early the next morning to stretch the legs for a 7 mile ride. I gorged at Hempon Hill Barbecue and headed to bed for our race in the morning – which by the way was freezing (Dear Mother Nature, we need to talk).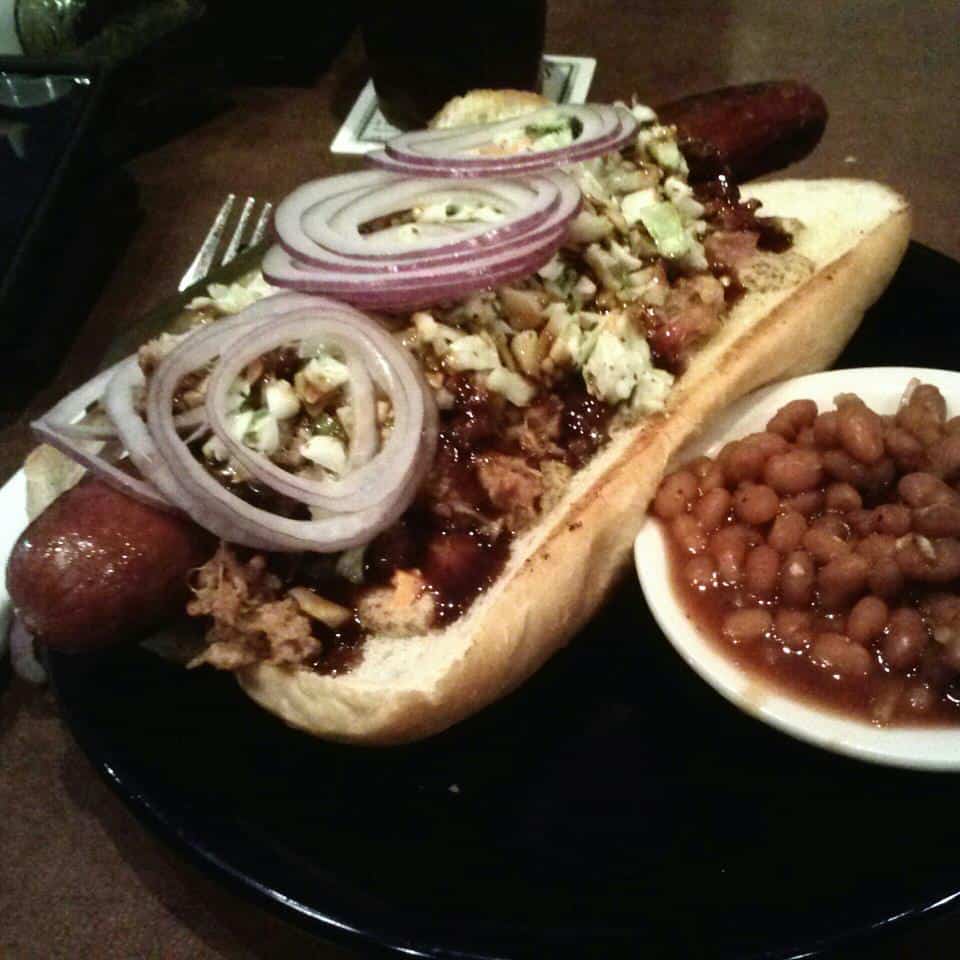 (I ate like a Fat Kid)
I finished second in my category, which would totally be worth gloating over if there had been more than two girls in my group… one being myself. However, as the course was a good climb and terrain I wasn't used to, I'm happy with my time and proud of myself for sticking through it. I could have left out the whole 2 out of 2 thing, but I'm hoping that's the sort of thing I'll look back on and laugh at.
We had a blast all weekend long, but I can tell you on the three hour ride home, I was ready to sleep. And sleep I shall.

Chipotle Southwest Ranch Dressing
from Food Network Magazine April 2013
Ok, so this isn't a salad – but every now and then a good salad needs a great dressing.

Ingredients:
2 tbs chipotle peppers in adobo sauce
1 glove garlic
1/2 cup buttermilk
1/2 cup mayo
2 teas lime juice
handful fresh cilantro
1/2 teas honey
1/4 teas salt
Preparation:
In a food processor, pulse the chipotle peppers and garlic until finely minced. Add the buttermilk, mayo, lime juice, cilantro, honey and salt. Pulse until smooth. Scrape down sides and pulse a few more times, just to make sure everything was mixed well.