Southwest-style eggrolls are packed with chicken, corn, spinach, and southwest spices. Serve them with a spicy chipotle cream dip for a delicious appetizer or game day snack food.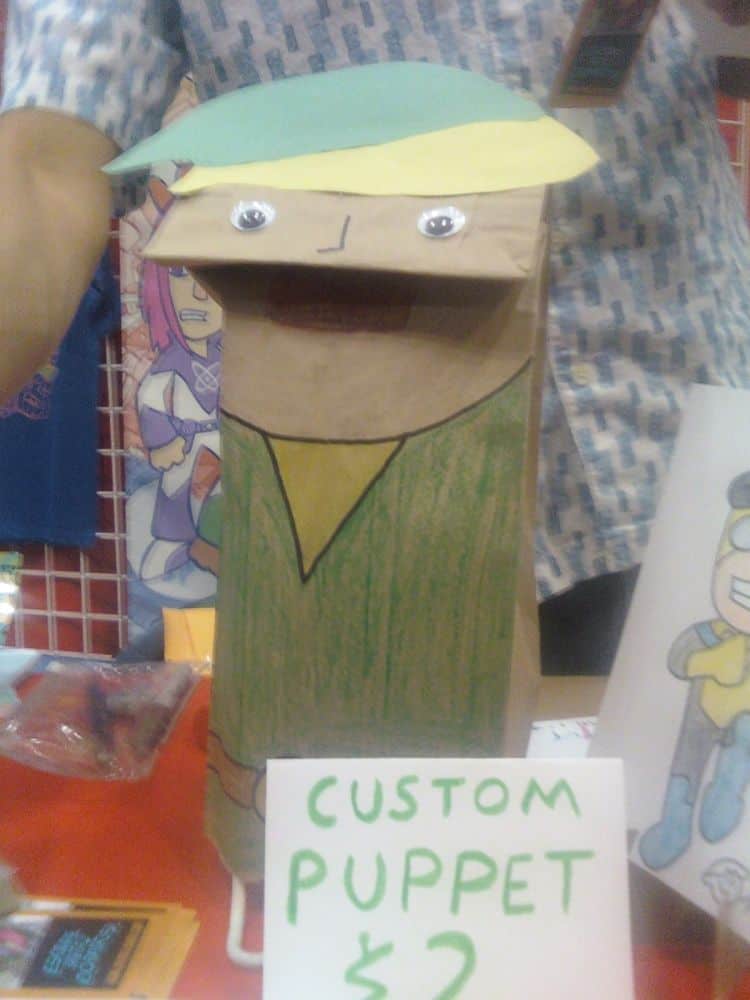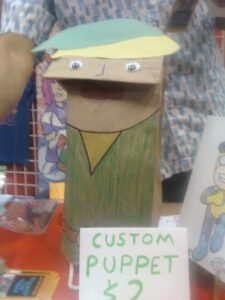 This weekend was action packed and fun filled brought to me by the city of Baltimore. Well, sort of. There was a comic book convention I went to for work and I got to walk around looking at spiffy artwork and people who really shouldn't have put themselves in that much spandex. If you need to buy it by the bolt, you probably shouldn't be in it.
It is fun though to walk around and see everything. Lots of 'names' in the business were there mixing it up with some up-and-coming artists. I bought a couple of prints with the agreement that they would actual get to introduce themselves to a vertical surface and not just be stored away.
The pic of this little dude was my favorite find and if I wasn't so broke, I'd have handed that kid $2.
We also were on an adventure to try a new restaurant, one we spotted on Diners, Drive-Ins, and Dives. We will have to try that one again, when its a little less night time, because I wasn't aware that the place we were headed was in the parking lot of strip club. Didn't catch that memo. I have heard that it is really good and that they have awesome Southwest-style eggrolls, so when I feel safe leaving my car for more then 3 minutes, with a lot of sun light left in the day, we shall go back to try it.
P.F. Changs 1 – Chapps 0.
Southwest-Style Egg Rolls with Chipotle Cream Dip

Adapted from The Double Dipped Life

1lb chicken, cooked and shredded
2 tbs Olive Oil
¼ cup Chopped green onion
4 cups fresh baby spinach
1 cup frozen corn
1 15oz. can black beans, drained
1/2 cup chopped cilantro (haha, yeah right)
1 TB fresh lime juice
½ teas Salt
2 teas Ground cumin
1 teas chili powder
6 oz Monterey Jack cheese, shredded
1 (14oz) package egg roll wrappers (I couldn't find eggroll, so I used springroll)
Vegetable oil for frying

For the dip:

1 16 0z. container of sour cream
2 chipotles in adobo, chopped
1/2 – 1 teas adobo sauce
1/2 teas lemon juice
1 tbs fresh chopped chives

Preparation:

Heat olive oil in a skillet over medium heat. Stir in onions, and cook until tender. Stir in spinach, corn, black beans, and lime juice. Season with salt and cumin. Remove from heat, and stir in cheese and chicken.

Place 1/4 cup of filling in the center of each egg roll wrapper. Fold in the sides, and roll egg rolls; dampen the edges with a small amount of water to seal.

In a large heavy skillet, heat enough vegetable oil to cover egg rolls over medium-high heat. Working in batches, carefully place egg rolls in hot oil, and cook until golden brown. Remove to paper towels.

You can also BAKE these Southwest-style eggrolls for a healthier version.

To bake:

Preheat the oven to 425˚ F. Lightly oil a baking sheet with cooking spray. Place the sealed egg rolls on the baking sheet seam side down and spray the tops of the egg rolls with cooking spray. Bake for about 15 minutes, or until lightly brown, turning halfway through baking. Serve warm with Chipolte Cream Sauce.

For the dip:

In a large bowl, stir all ingredients together. You can add more or less of the adobo sauce depending on your preference for heat.  Pop right back into the original container or a sealed container of choice. Use as a side to this meal and others.
On a side note: Armed with nothing more then some Google reviews, I purchased my first camera lens today. >.< So excited! Now to sit down and figure this whole shebang out. Wish me luck! Im going to need it.