Cooking for two is tough. Stupid tough. Everything is packaged either too big or too small. I feel like Goldilocks. Don't get me wrong, we eat like champs around here and I'm not looking to make everything with tiny portions, but some nights we just need something for the two of us that doesn't leave us dreading leftovers for the next few nights.
Lately I have been trying to tie in a few more cooking for two recipes on the blog. Where I do love making big meals, these quick and easy date night dinners (and desserts) have been awesome. These little pizzas are a perfect addition to my 'for two' goal. These are super simple, fresh and the about as close and Handsome and I will ever get to a vegetarian meal.
Weeknight perfection!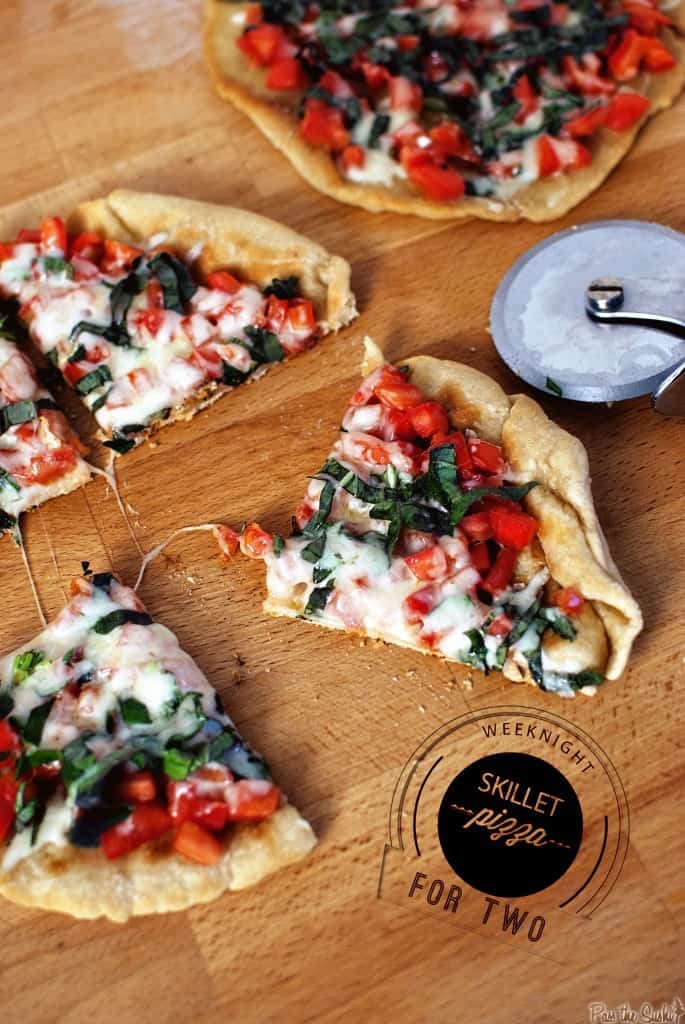 Thin-Crust Skillet Pizza for Two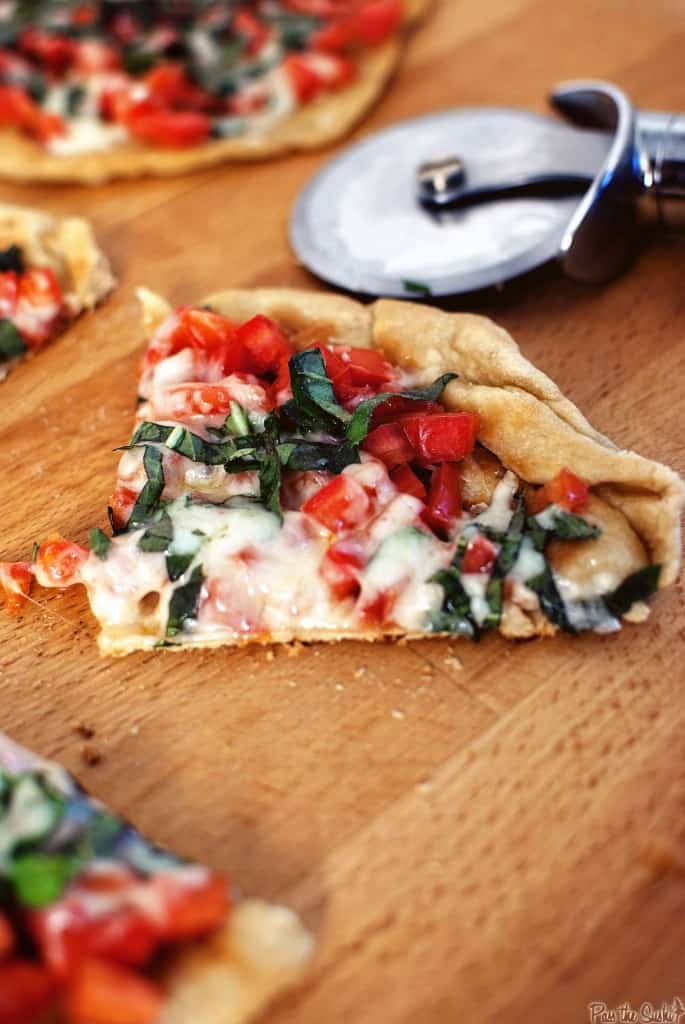 from Cook's Country Skillet Suppers
Ingredients:
4 medium plum tomatoes, cored, seeded, and chopped
1/2 teas salt
1 cup shredded mozzarella cheese
1/2 cup finely grated parmesan cheese
1/2 cup finely chopped fresh basil
1 cup flour
1/2 teas baking powder
1/2 teas sugar
1/2 teas salt
1/3 cup beer
7 tbs olive oil
Preparation:
For the toppings: Toss the tomatoes and salt in a large bowl. Drain the tomatoes on a paper towel lined plate for 15 minutes. Combine cheeses and basil in a bowl.
Combine flour, baking powder, sugar, and salt in food processor. With processor running, slowly add beer and and 1 tbs oil and process until dough pulls away from sides and forms a shaggy ball, about 1 minute. Using floured hands, form dough into a tight ball and cover loosely with plastic wrap; let rest for 10 minutes.
On a lightly floured surface, divide dough in half. Roll out each half into a very thin 9″ round.
Heat 3 tbs oil in a large nonstick skillet over medium heat until just smoking. Transfer 1 dough round to the skillet and cook, poking holes with a fork on any bubbles that form, until bottom is a deep golden brown and crisp, 3 – 4 minutes.
Flip dough and sprinkle with half the tomatoes and half the cheese mixture. Reduce heat to low and cook, covered, until second side is crisp and cheeses have melted, about 5 minutes. Transfer pizza to cutting board. Wipe out pan and repeat with the remaining oil, dough, and toppings. Slice into wedges and serve.