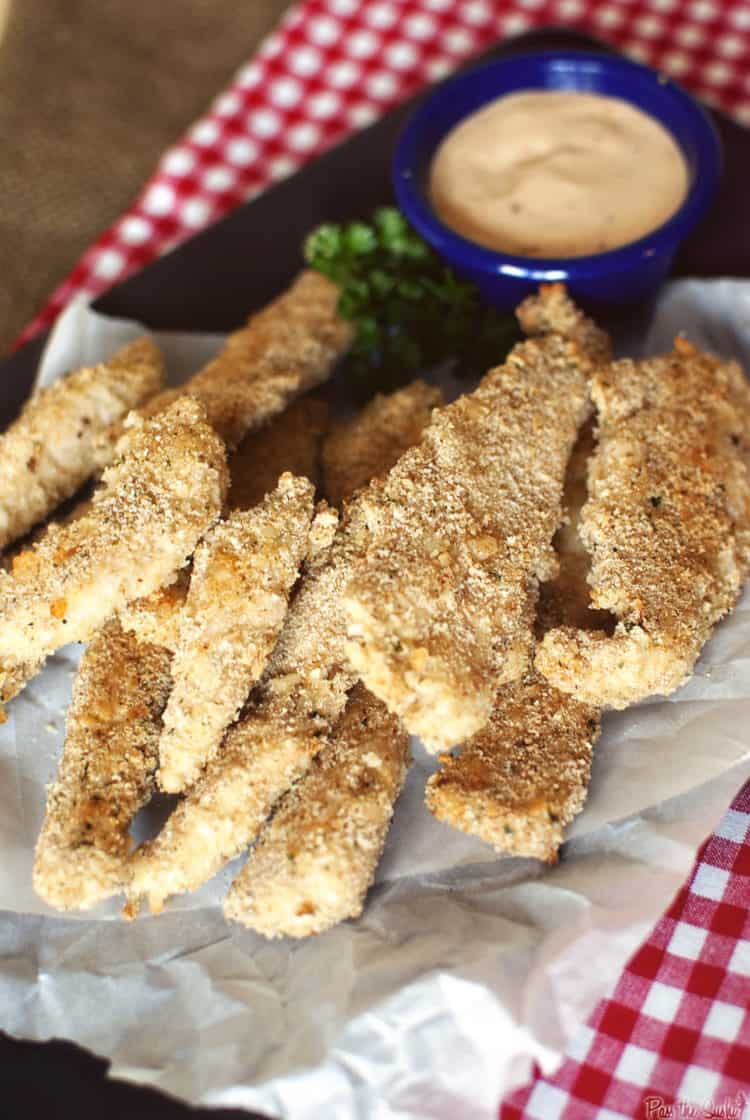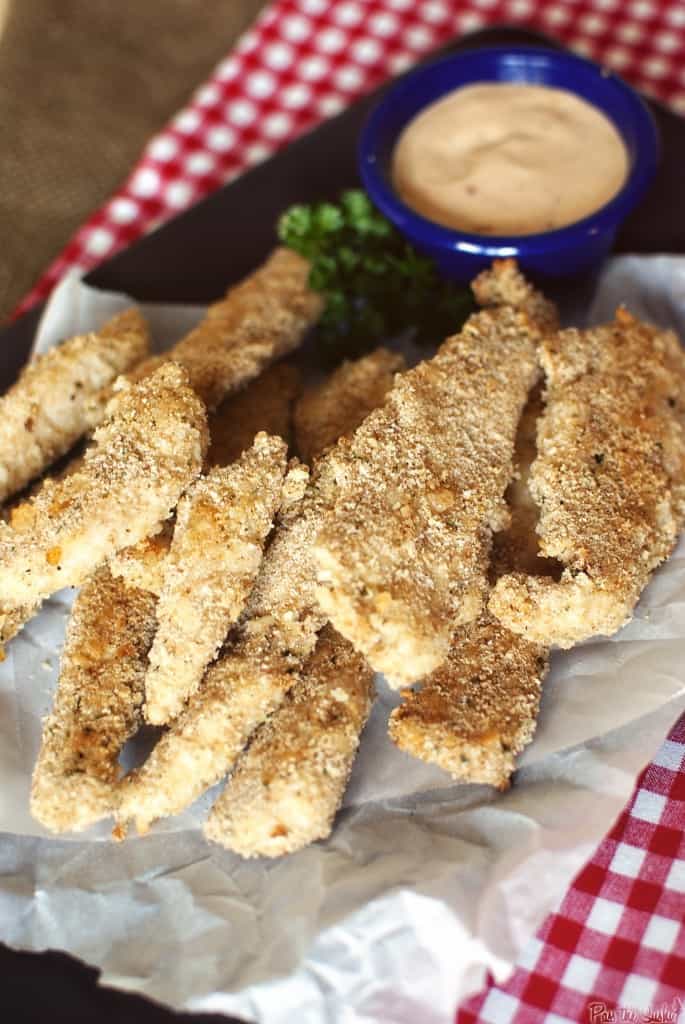 Have you ever had a craving for food you were fond of as a child but grew out of? I can't tell you how bad my craving for chicken fingers was. It was one of those no matter how good the meal in front of me was I still wanted little chicken fingers to dip in ketchup or barbecue sauce or something. Anything!
Sadly, the last time I had chicken nuggets at a fast food joint, my stomach was not so happy about it. >.< So, I was forced to make my own and it's something I should do more often. I mean, who doesn't love a fun dinner from time to time of tasty little tenders that have been baked to bite sized deliciousness? The adult part of me thinks dinner should be fancier and definitely not include ketchup, but it was immediately overruled by the 99% of me that is still a kid that was uber excited to have these for dinner. Chicken fingers! Finally! Craving satisfied, now I can go munch on a green vegetable or something. (Damn that blasted 1%).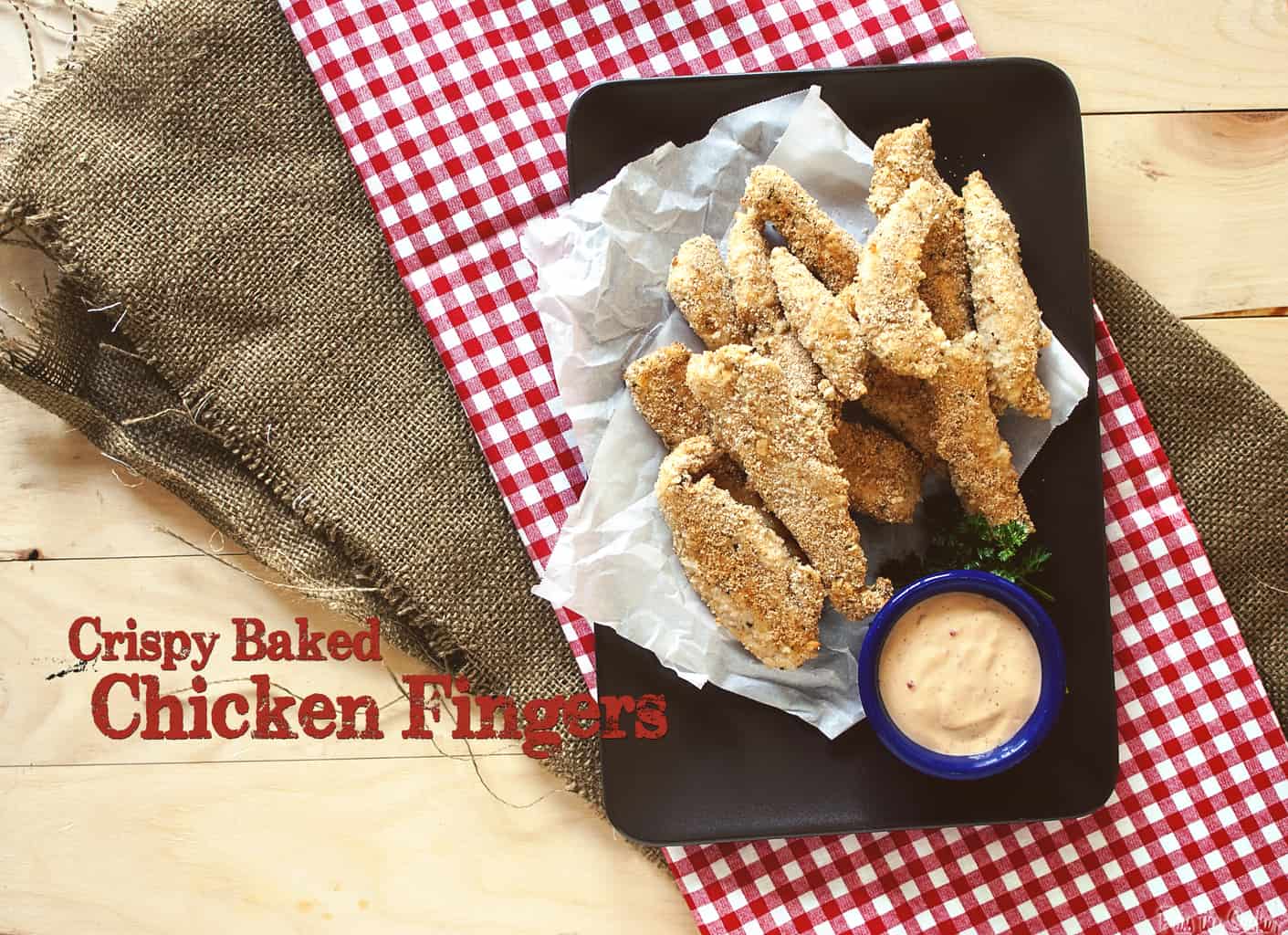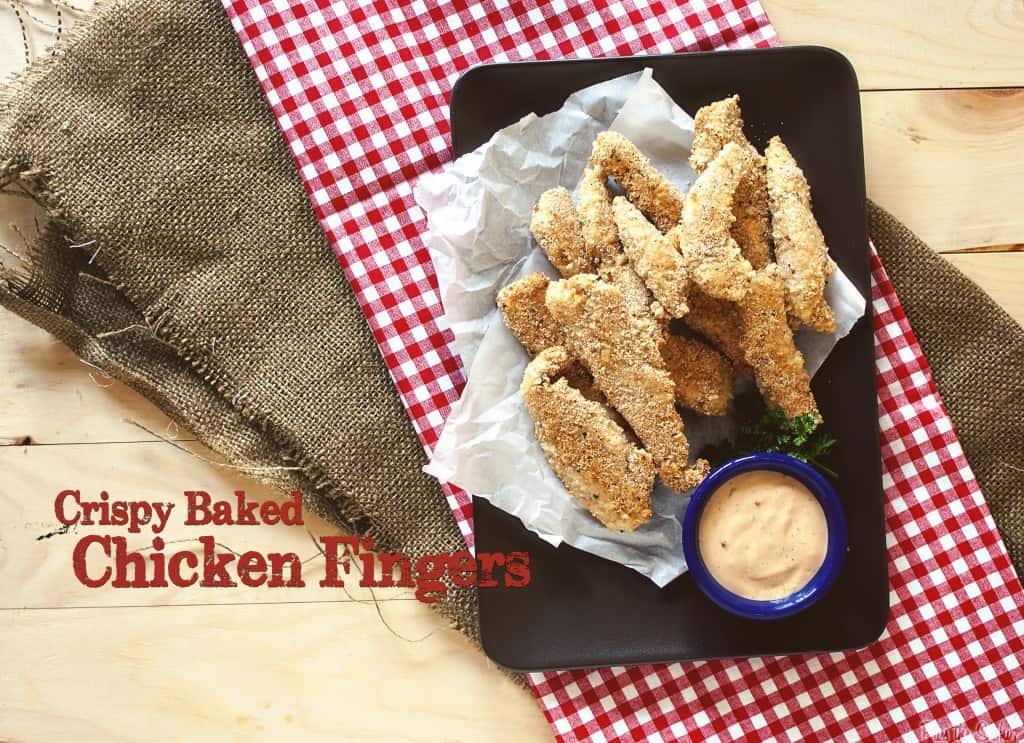 Crispy Baked Chicken Fingers for Two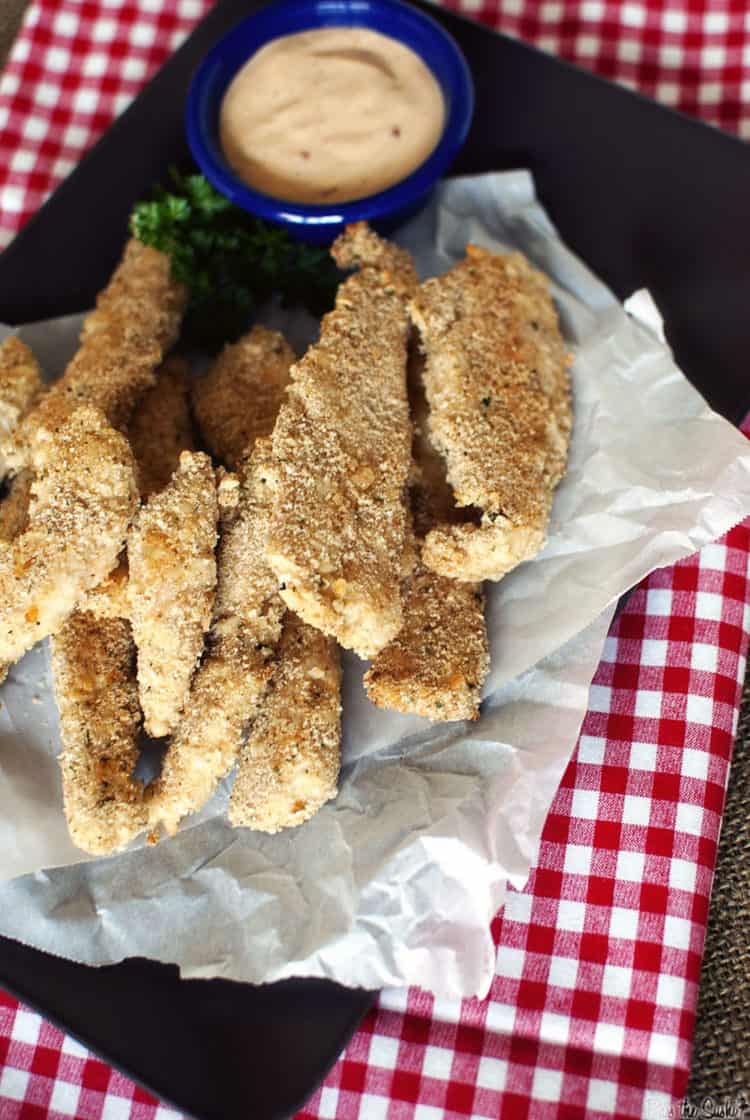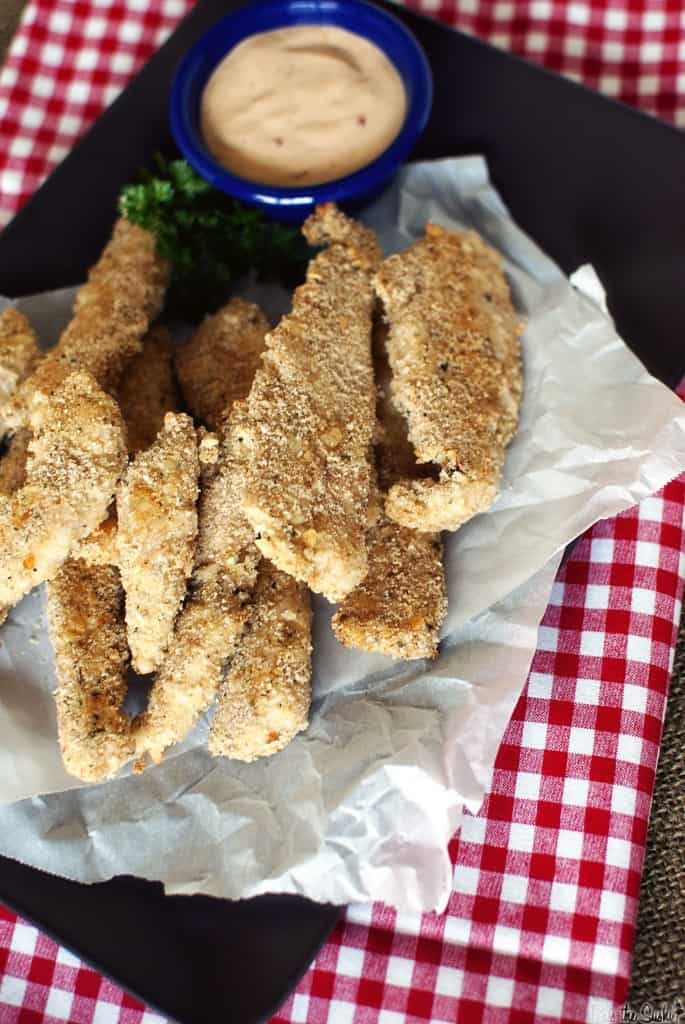 From Simply Scratch
Ingredients:
2 bonesless, skinless chicken breasts
2 oz Parmesan cheese
½ cup Panko
½ cup breadcrumbs
1 tbs fresh parsley, minced
1 egg, lightly beaten
¼ cup buttermilk
a few dashes of Tabasco sauce
½ teaspoon Fresh Cracked Black Pepper
Preparation:
Preheat the oven to 400 degrees F. Line a baking sheet with aluminium foil and set aside.
Using the proper attachment, shred the cheese in a food processor. Add the Panko, breadcrumbs, and parsley, pulse once or twice until everything is combined and crumb like. Pour into a shallow dish.
In another shallow dish or wide bowl, combine the egg, buttermilk, and Tabasco. Sprinkle in black pepper to taste.
Slice the chicken into ¼" thick strips and dip into the egg mixture. Let any additional drop off.
Roll the coated chicken strips in the Panko mixture to pressing coat evenly. Arrange strips on the prepared baking sheet.
Bake for 15-18 minutes until the chicken is golden and crispy, flipping once halfway through cooking.
Serve with dipping sauce of your choice. I used a chipotle ranch.