Vanilla pudding, it really doesn't get any more perfect than that. This recipe is a hefty portion for two. Perfect for a simple classic dessert.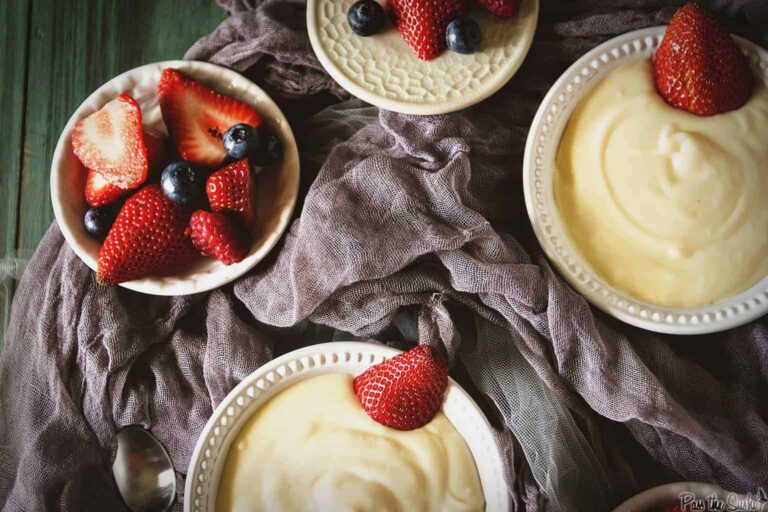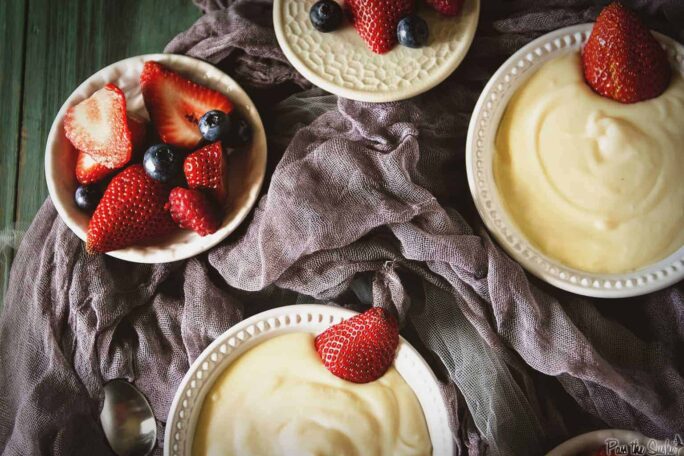 I would have never thought when I started food blogging that is was a thing, let alone something that would be paying bills. I did it as a way to challenge myself to make more home cooked food for my family. I had no ambitions of being the next Top Chef or even thinking anyone may read it. It's crazy to think that through the years the internet and all of it's uses have so rapidly changed and we are now using it for everything. Blogs have become platforms and thousands of people tune in to them daily for news and inspiration.
My biggest shock is that bloggers are now influencing so many things. I think the best part of this whole journey has been watching the relationships I have formed turn into amazing opportunities for people. Who would have thought 10 years ago that bloggers would be defining the best sellers of the cookbook rack at the local bookstore. I used to prize my cookbook collection for it's classics. Now I look and I see beautiful creative books with my friends names running down the spine and that makes me so happy. Crazy how quickly things have changed and how great it has been.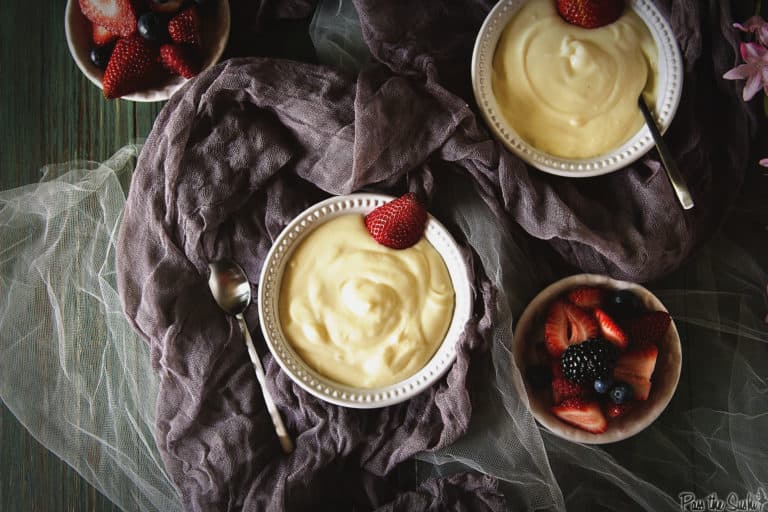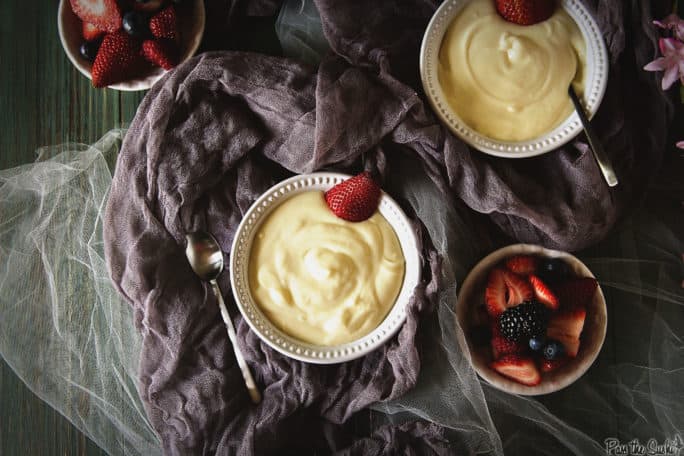 Seeing my friends hard work pay off really makes me proud. Today I am so excited to introduce you to Christina Lane from Dessert for Two. She has been blogging with a goal in mind and better planning than I ever had and a few months ago, her dream came to life. Her first cookbook arrived at my house and I sat down with a glass of wine and flipped through, front to back, loving the quality of recipes and the perfect photography.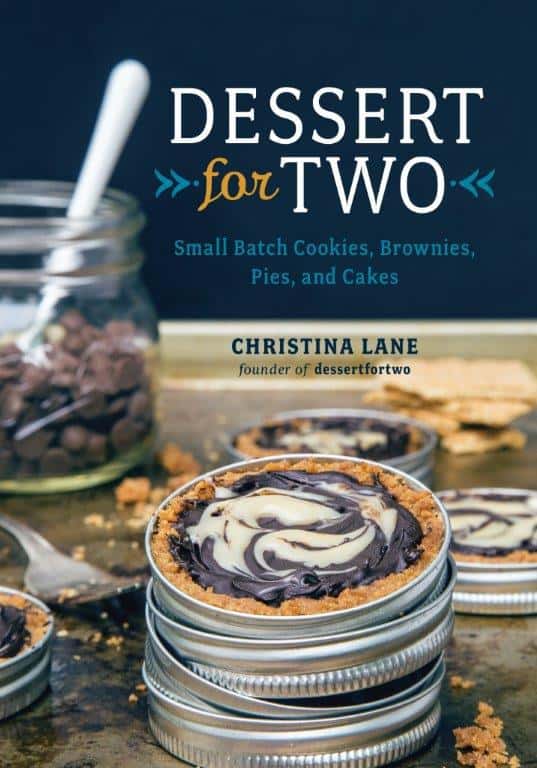 There is something special about knowing the hard work and effort that went into something. Knowing that a friend of mine really poured her heart into this that makes it priceless. As I flipped through Dessert for Two, I couldn't help but smile for Christina. A freshly published top seller, new mama, and hard worker, this book is a testament to her drive and I couldn't be more proud to have it sitting next to my volumes of Cook's Illustrated and French Laundry.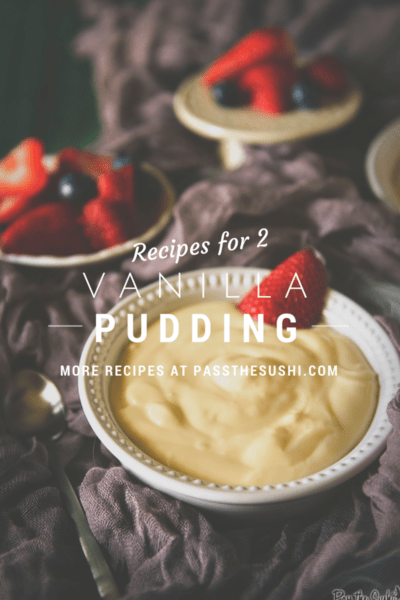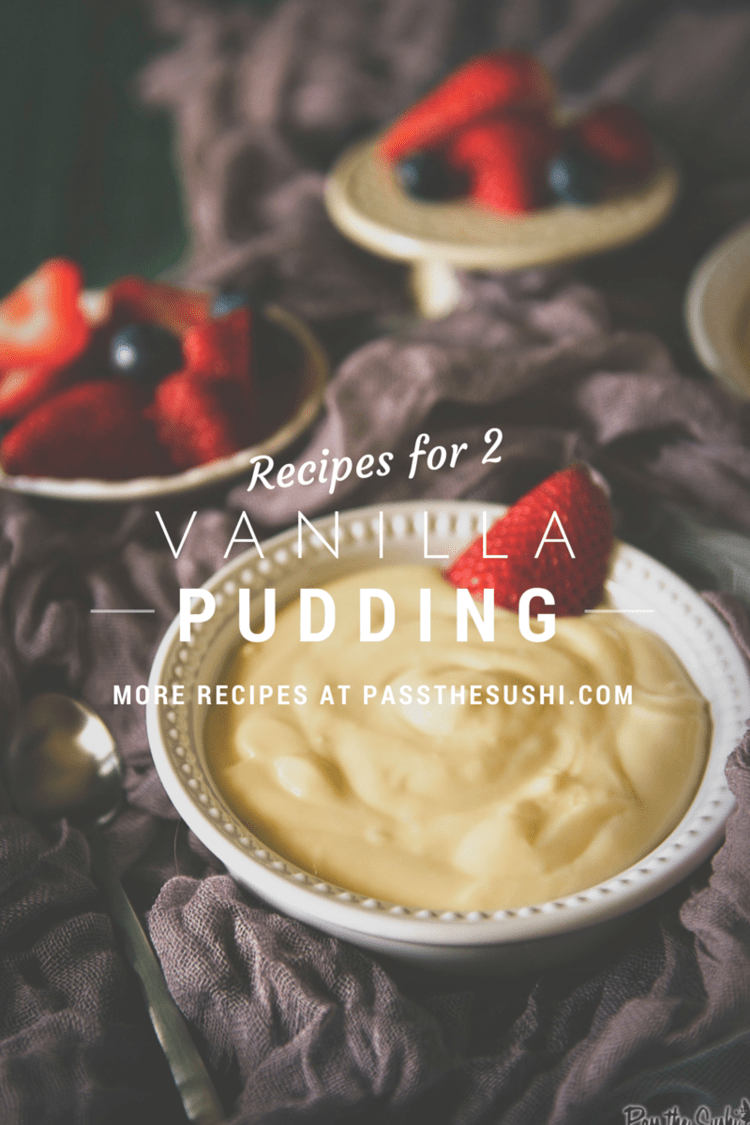 📖 Recipe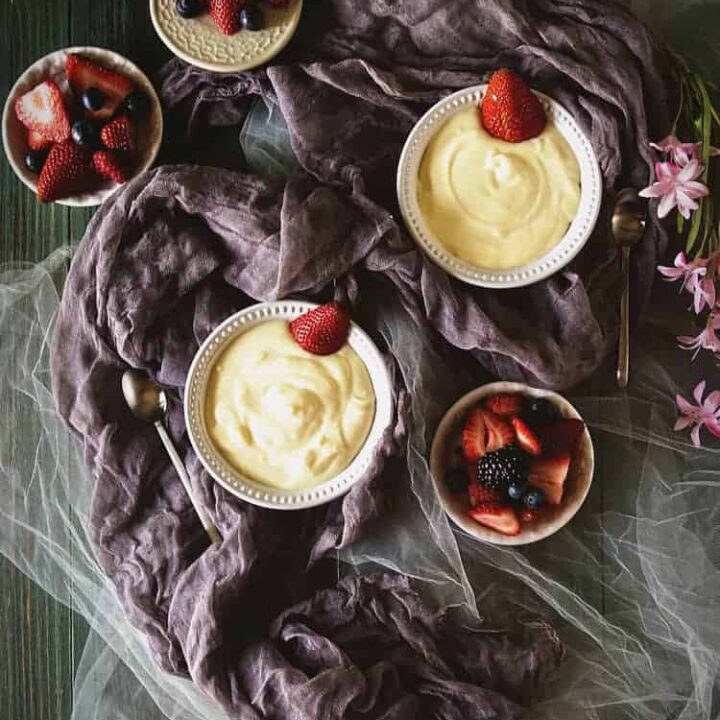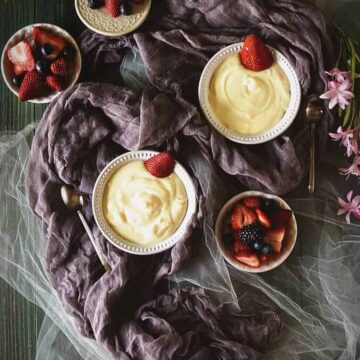 Vanilla Pudding for Two
Vanilla pudding, it really doesn't get any more perfect than that. This recipe is a hefty portion for two. Perfect for a simple classic dessert.
Print
Pin
Rate
Share by Text
Ingredients
½

cup

sugar

2

tbs

cornstarch

½

cup

heavy cream

1 ¼

cup

whole milk

1

egg yolk

¼

teas salt

1

teas vanilla

1

tbs

unsalted butter
Instructions
In a large saucepan, whisk the sugar, cornstarch, cream, and milk together until smooth. Place over medium heat and stir occasionally until bubbles begin to form and the liquid thickens.

In a medium bowl, whisk the egg yolk. Carefully, while continuously whisking, pour in ½ cup of the milk mixture. Whisk until smooth and pour back into the saucepan.

Return the saucepan over medium heat and bring to a simmer, always stirring. Let simmer and thicken for one minute Remover from heat.

Off heat, stir in the vanilla and butter until smooth. Cover with plastic wrap - pressing the wrap directly over the pudding so that it covers the surface, touching it, and chill for 4 hours before serving.
Nutritional informations provided as a courtesy and is only an approximatation. Values will changes based on ingredients used.
⭐ Tried this recipe? Rate it ⭐
Help out the next person and give it a star rating below!