Think peanut butter and jelly, but so so much better! And in fun little bar form, these slices of fresh summer fun are perfect for your next bbq or picnic.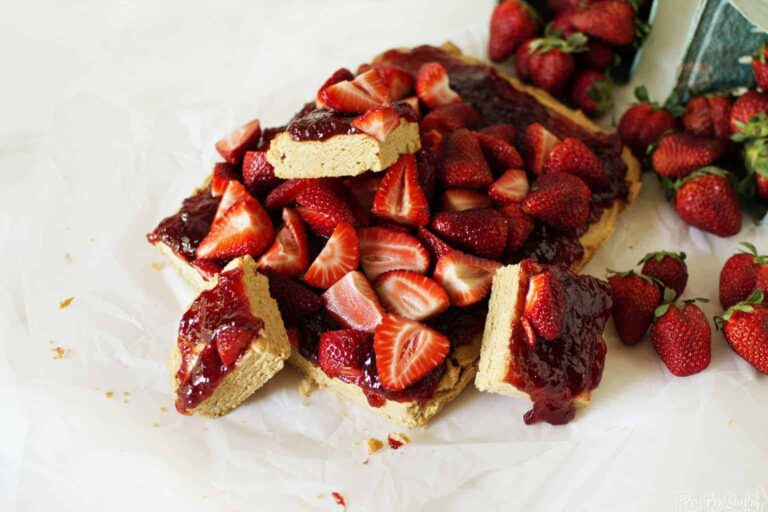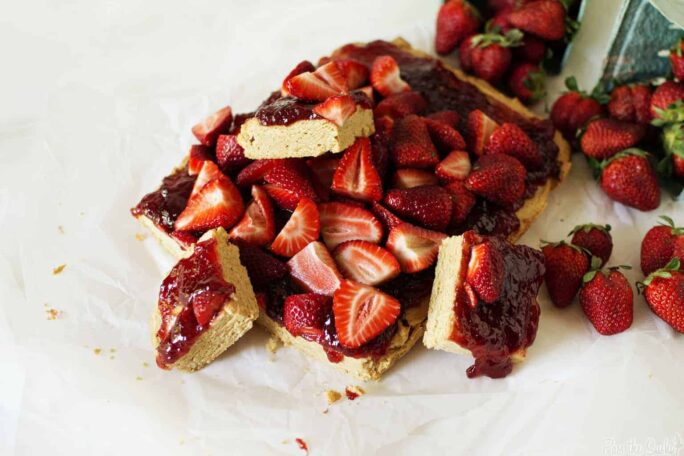 Overwhelmed. That's all I have right now. We blinked and months flew by and we were dull to it and the gray days dragged us down. I try to fight everything with positive thoughts and keeping things upbeat. But someday's, it's hard. Handsome and I are both blessed to be hard-working, independent business owners. But we work for it. We hustle all day every day, and when we sleep, we are exhausted. There are so many facets of running your own business that leave you stressed and praying that you aren't letting anyone down. Someday's we sit back and wonder what we are doing wrong as we watch others rise to success. It is hard to remember only to be happy for them and to know that they worked hard too.
People hear food blogger and think this is easy. 'She bakes cookies and makes money'. I wish. And maybe it is that easy for some. But no, I run a media business that requires development and testing, equipment and knowledge. I am a web developer and designer. I am a photographer and writer. I am my own tech support and marketing manager (no pressure). Someday's I wish I were a few less things, maybe then it would be easier.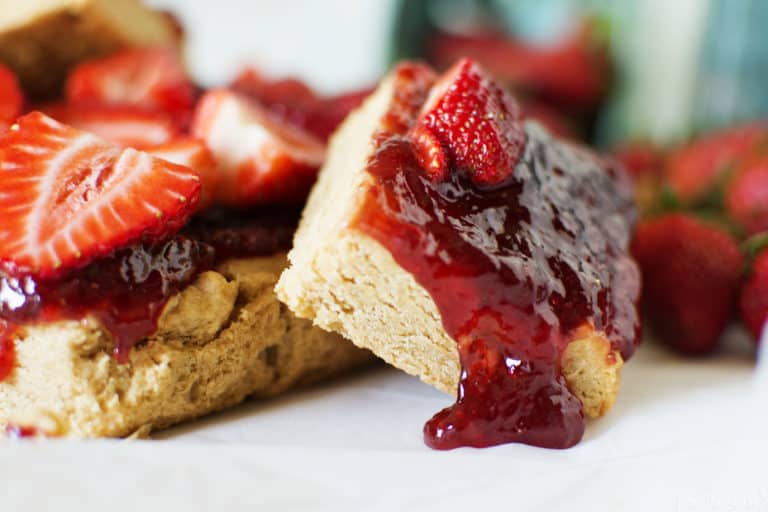 But the other day Handsome's mother told me something that made it all click. She said that I fill my life with the things I want, and, therefore, am getting there. The walls of my home are filled with motivational reminders and pictures of loved ones and things that make us smile. We are busting our butts, but we are busy with work, not hoping for more. We have earned everything we have. And it's pretty darned sweet.
On those days when it's dark and dreary, and you want to sit in your PJ's and sulk, take a moment to look around. Is it enough? Is it all that you need? Put it in perspective and pull yourself out of that funk.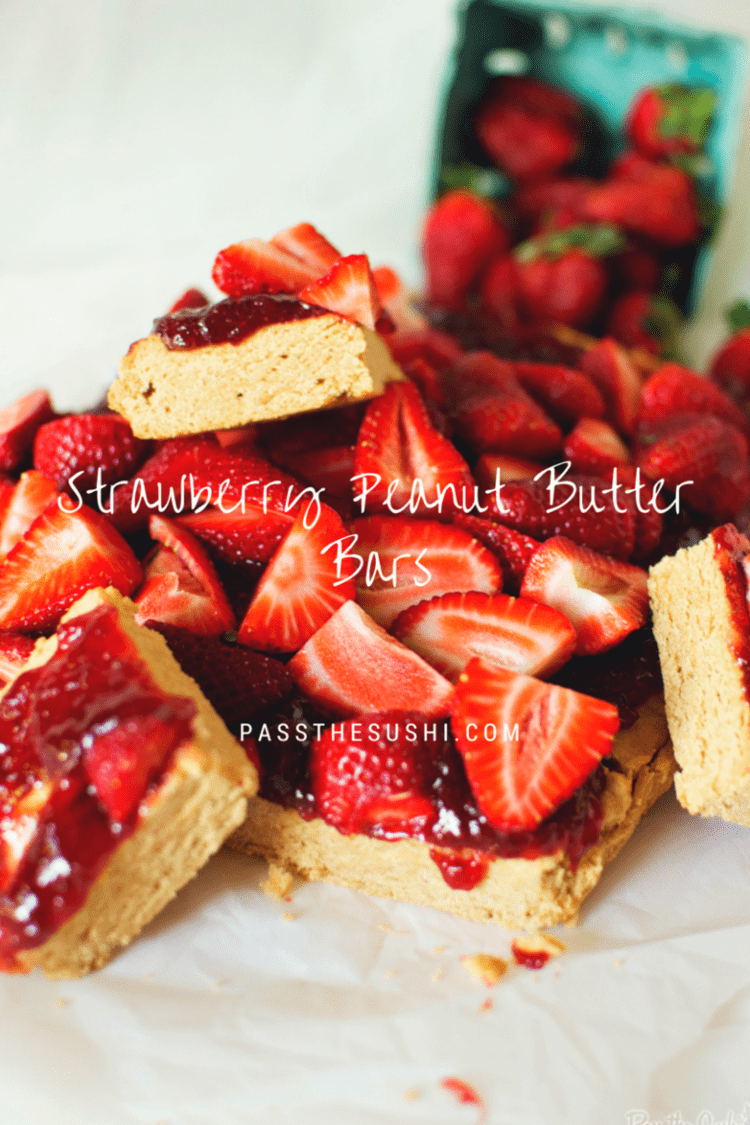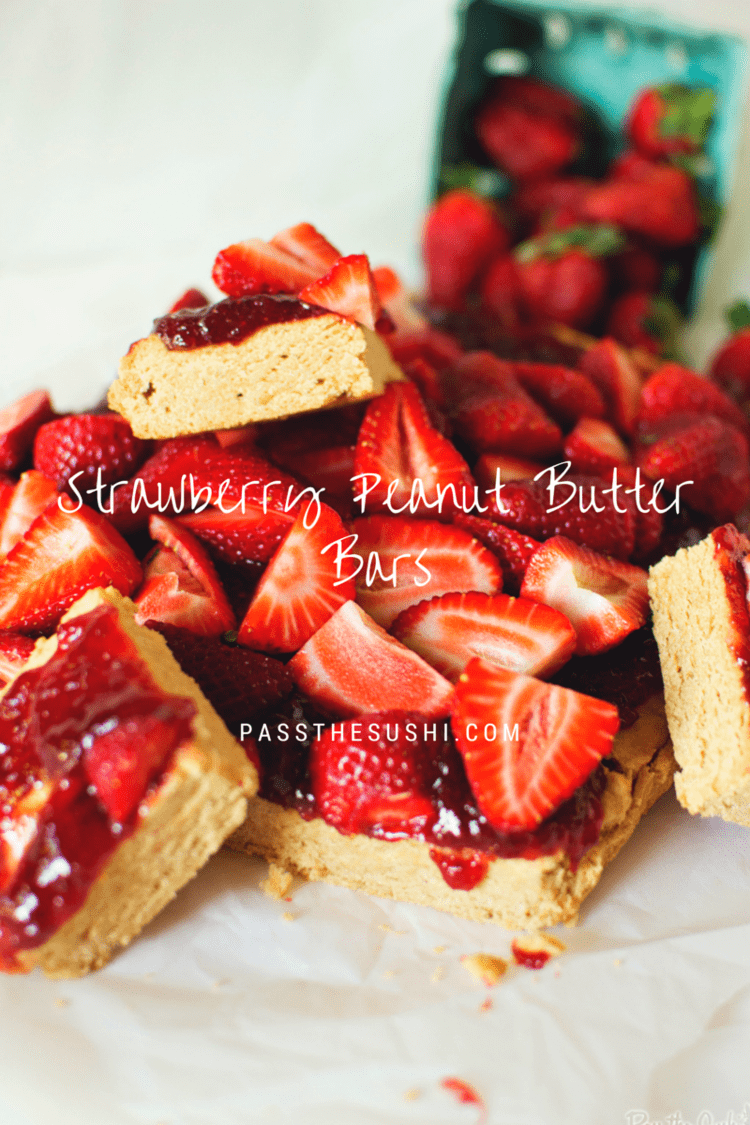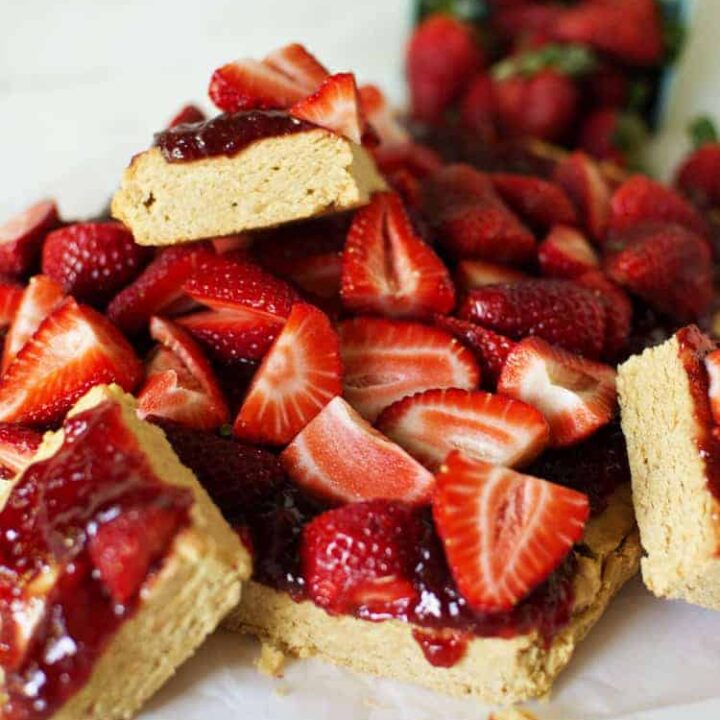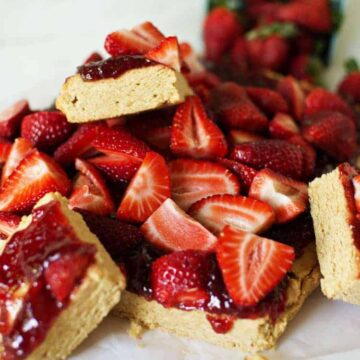 Ingredients
3/4

cup

butter

-

softened

3/4

cup

peanut butter

1

cup

brown sugar

-

packed

1/2

cup

sugar

2

teas baking powder

1/4

teas salt

2

eggs

1

teas vanilla

2 1/4

cups

flour

1/2

cup

organic strawberry jam

4

cups

small whole strawberries

-

tops removed and halved
Instructions
In the bowl of your stand mixer fitted with the paddle attachment, cream the butter and peanut butter unstil smooth. Add the sugars, baking powser and salt and beat 3 minutes longer. Mix in the eggs one at a time and lastly add the vanilla. Scrape down the sides and give another mix just in case anything missed out. Lastly, add the flour in 3 small additions until combined.

Spread the batter into the prepared baking dish and bake for 25 - 30 minutes until the top is light brown and a toothpick inserted in the middle comes out clean.

Allow to cool on a wire rack completely.

When cool, spread jam all over the top evenly. Lastly, pile fresh strawberries over top before slicing and serving.

Store in fridge and eat within 2 days as the jam and strawberries will make everything soggy if not devoured quickly.
Nutritional informations provided as a courtesy and is only an approximatation. Values will changes based on ingredients used.
⭐ Tried this recipe? Rate it ⭐
Help out the next person and give it a star rating below!