Last week  announced that it was time to kick things up a notch around here. Now, that means getting back in the kitchen and challenging myself with new techniques and recipes that intimidate me. It also means trying new things. Expanding horizons and all that.
This challenge to myself completely contradicts yesterdays post. The cookies may have distracted you, but it was all about making time. The thing is, the kitchen is my time. So even if recipes as simple as a lamb sandwich appear from time to time on PtS, know that they were worthy of a post, and put a smile on my face.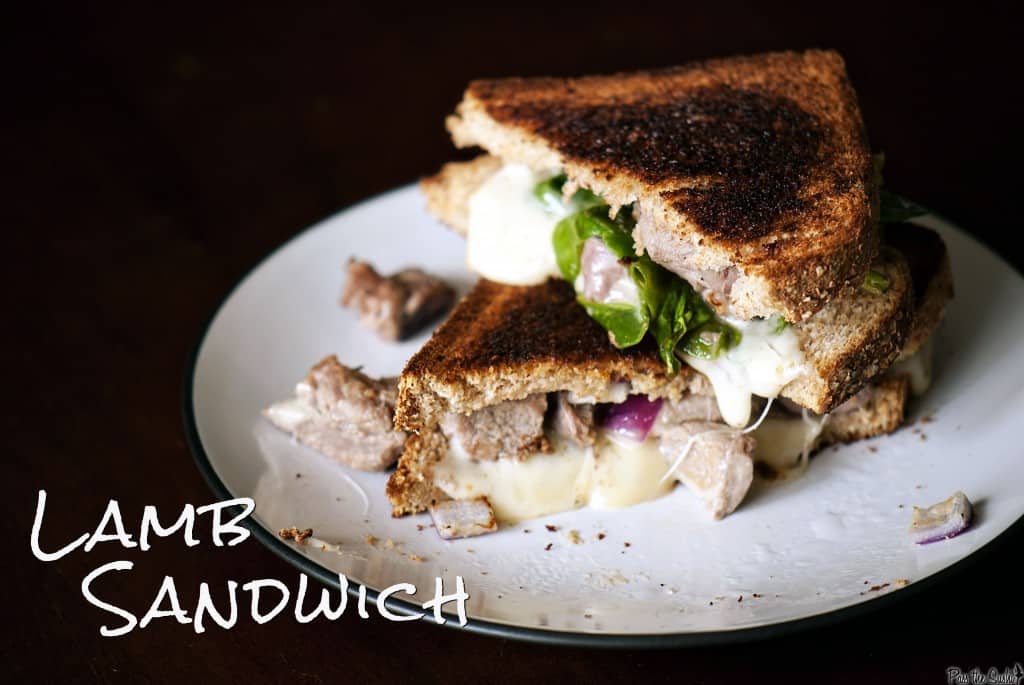 Leftover Lamb Grilled Cheese Sandwich
from Closet Cooking 
Ingredients:
2 slices thick hearty bread
1 tablespoon butter, room temperature
1/2 cup havarti, shredded
1/4 cup leftover lamb, reheated
sliced red onion
handful of spinach
2 tablespoons tzatziki, room temperature
Preparation:
Heat a non-stick skillet over medium heat.
Butter one side of each slices of the bread. Layer the cheese, lamb, onion, spinach and tzatziki on  the bread and top with remaining slice.
Place the sandwich in the preheated skillet and grill until deep golden brown and cheese is melted about 4 minutes per side
Add the sandwich to the pan and grill until golden brown and the cheese has melted, about 2-4 minutes per side.