There's never enough time. We've all had this feeling. There's always one more thing that needs to get done, one more chore, a little more work, dinner to be made, wash, rinse, repeat. Things seem to be exponentially speeding up and at times it can all be overwhelming. It feels like the list keeps growing and I can't seem to scratch enough items off. I wonder if this feeling is something that woman feel more pressure to keep working, keep doing, keep going. It seems like men are more able to relax and unwind, no matter how many dishes are piling up in the sink.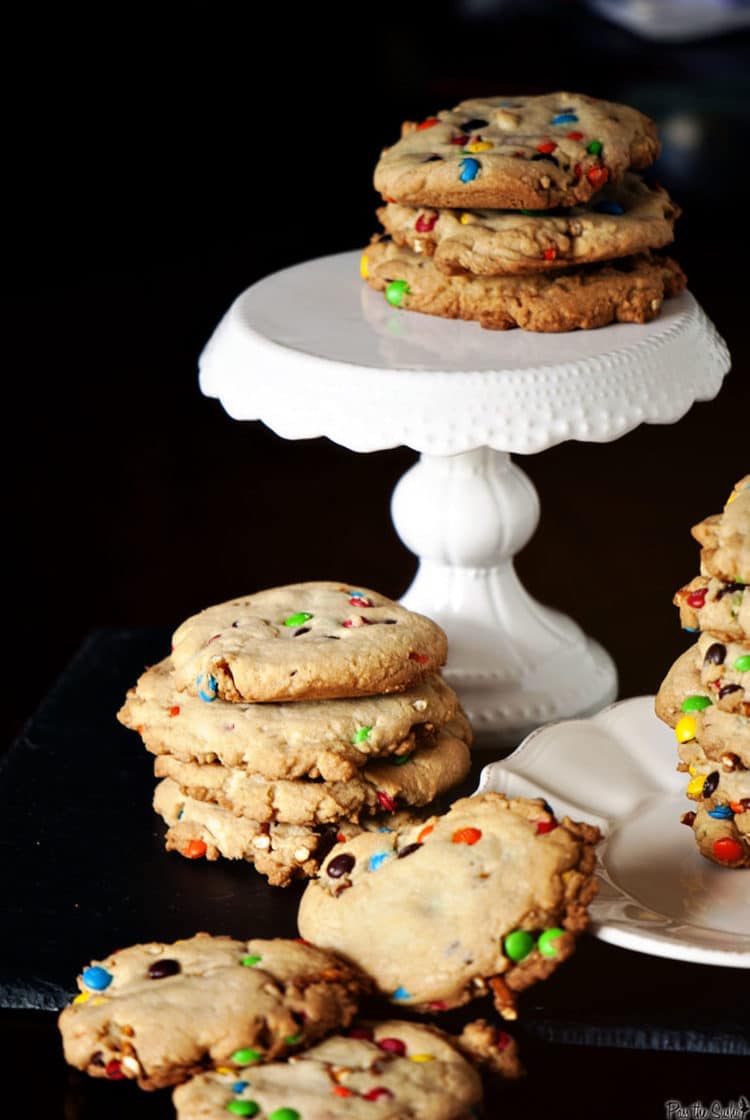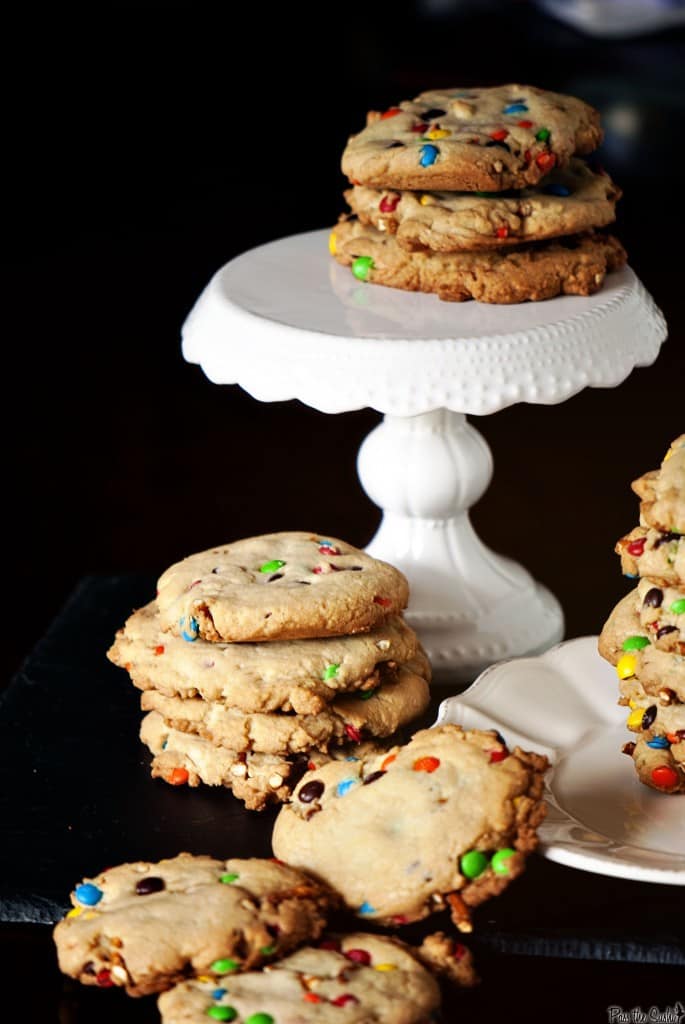 One thing I have learned in my recent love affair with mountain biking is that there will never be enough time until you make it. Unless you demand that this time be for you, the few moments you need to breathe and relax, no ones going to give it to you. I could work every night long into the night and never have time to stop and enjoy a nice glass of wine and trashy television with my man. I could sit and code all afternoon and simply not wiggle in the 2 hours for a great ride. But that's not a way to live. There will always be more work. No matter how many things you scratch off that list, new things will always be added to it. So if you need to stop, sit, and flip through that magazine, take a line from Nike and just do it.
This is something I am learning the hard way. But something I feel is very important for all of us. I am not one to sit and watch hours of TV every week, get manicured or massaged. But every now and then, even a few moments for myself are something I have to stop and enjoy.
There's an extra bonus if I can sneak in a cookie in that moment.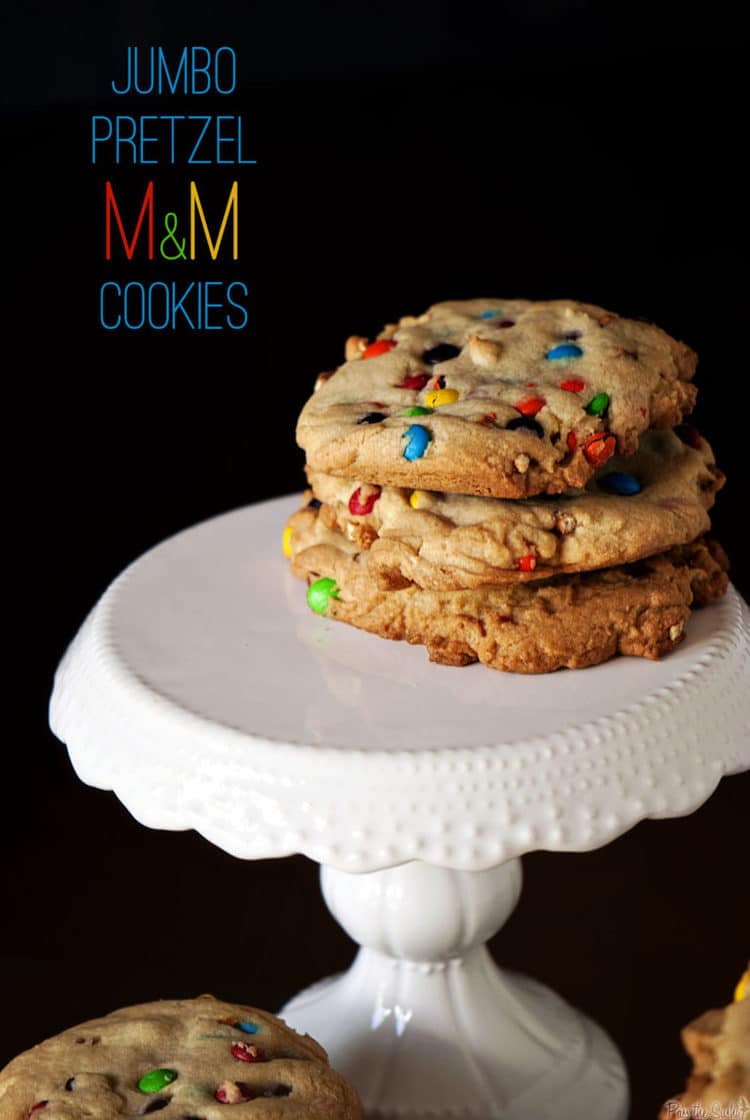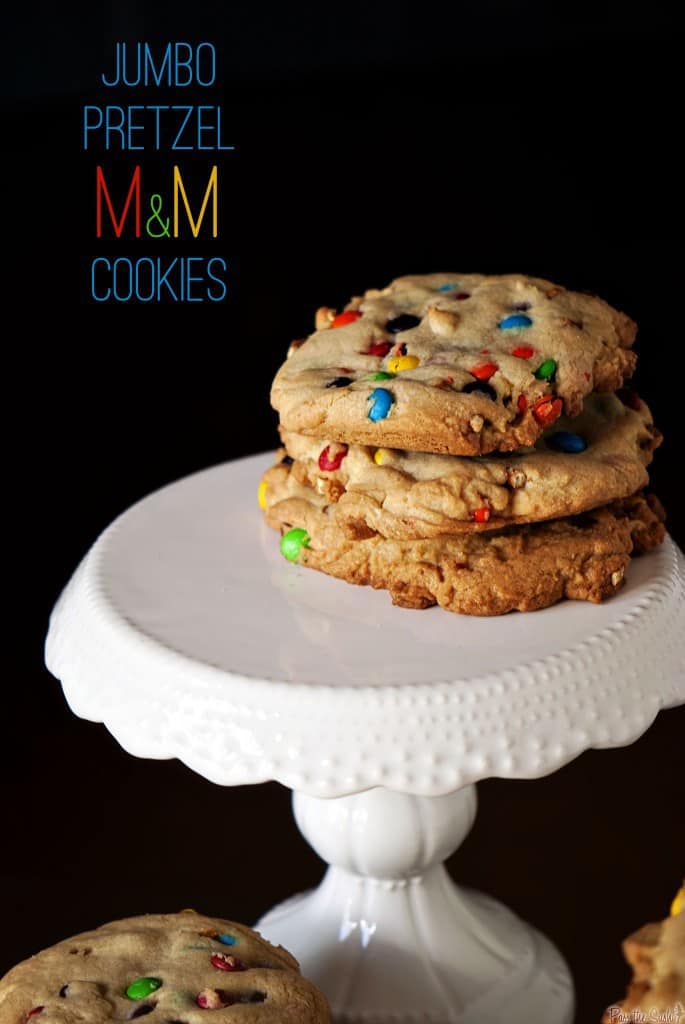 Jumbo Pretzel M&M Cookies
from Cookie Cravings
Ingredients:
3 3/4 cups flour
1 1/2 teas baking soda
3/4 teas salt
1 cup unsalted butter, softened
3/4 cup granulated sugar
1 cup brown sugar
2 eggs, room temperature
1 1/2 tbs vanilla extract
1 1/2 cups chocolate chips
1 cup pretzel M&M's (I used mini M&M's cuz it's what I had on hand and was met with no complaints.)
1 cup chopped pretzels
Preparation:
Preheat the oven to 350 degrees F. Line a baking sheet with parchment paper; set aside.
In a large bowl, whisk together flour, baking soda, and salt.
In the bowl of your stand mixer, fitted with the paddle attachment, cream the butter and sugars until smooth. Beat in the eggs, one at a time, scraping down the sides as needed. Mix in the vanilla. Slowly pour in the flour mixture until just combined. Fold in the chocolate chips, M&M's, and pretzels.
Using an ice cream scoop, scoop out large portions of the cookie dough on to the prepared baking sheet. Press down with the palm of your hand to flatten. I was able to get about 6 cookies per sheet.
Bake about 10-12 minutes, or until edges are just starting to show a golden brown color. Let cool on cookie sheet for 5 minutes before transferring to wire rack to cool completely.