Sometimes certain treats are just for the grown ups and this Spiked Mexican Chocolate Milkshake is certainly one of them. A blend of spiked and spicy mocha ice cream plus the bonus of a little more tequila anejo makes this a fun adults only recipe.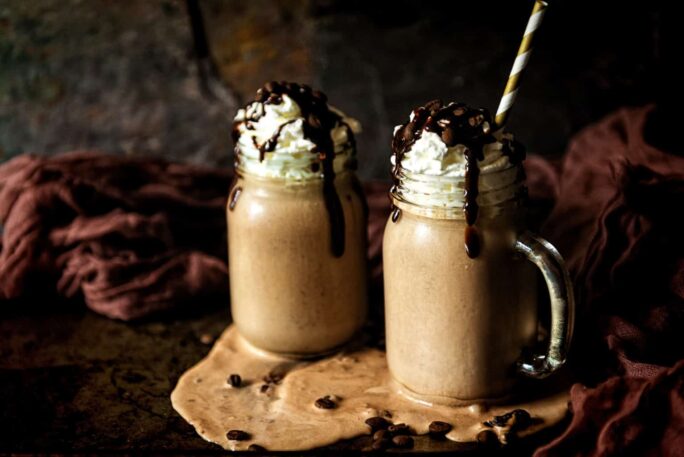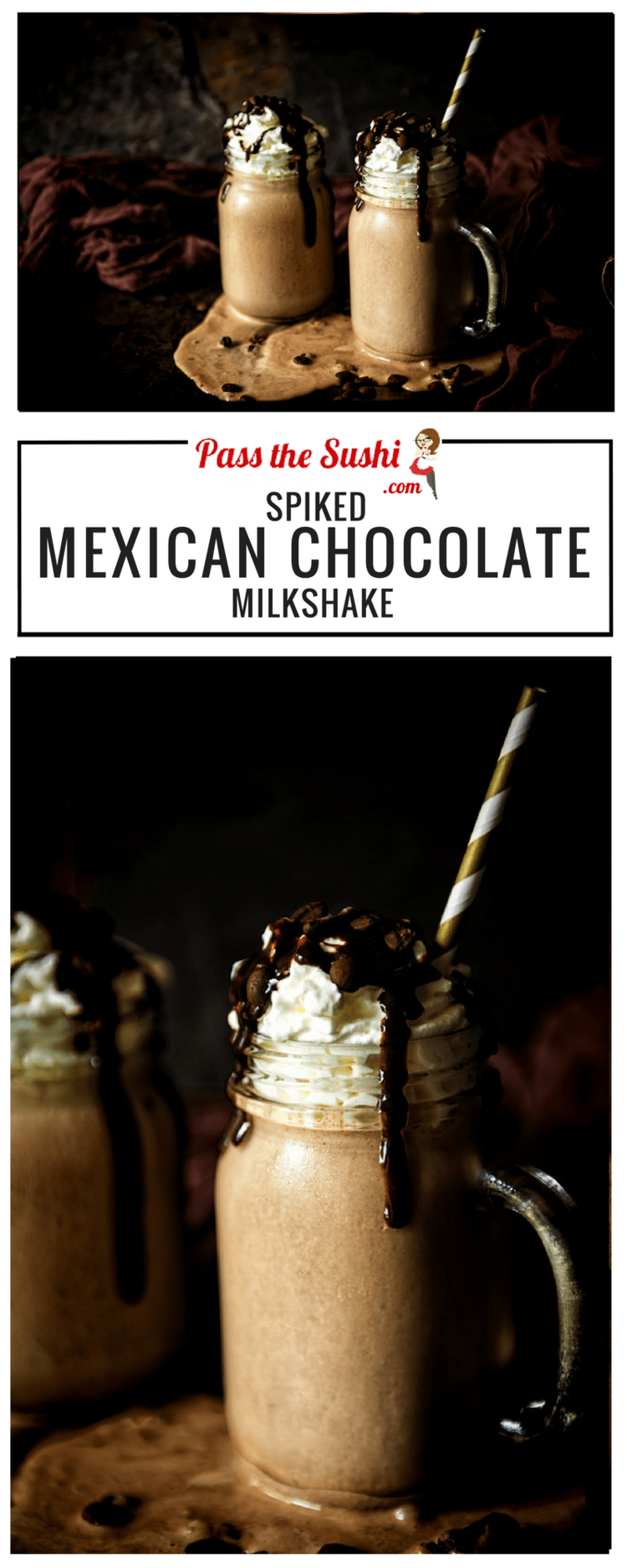 On a sweltering hot afternoon in South Carolina, a group of friends walked through the gardens before running through a rainstorm to finally settle over a snack and bottle of wine. Snacks quickly became a full-blown meal of burgers, fries, a salad, and of course an amazing milkshake. Perfectly acceptable thing to happen when a group of women are having an incredible day together. Burgers, wine, and fries aside the milkshake was bound to happen. Mainly because I wanted a photograph of it. (yeah, I am that hipster).
We indulged, we giggled, we returned home and polished off a few more bottles of wine overlooking the water of Murrel's Inlet chatting up mundane and profound things in a real life episode of any prime time drama.
It was that afternoon that inspired this creation, a smooth blend of sweet chocolaty mocha ice cream with the punch of cayenne and tequila. An adult only creation inspired by afternoon giggles.
Food is like that. It's not always about what you think you need to out on the table, but what feeds the soul. An evening of chatter bringing to mind certain flavors. Chatter that builds recipes and menus. Ideas that transform with teamwork. Another reason I love cooking. There is solidarity in my kitchen.  A peace I find to let my mind wander and thoughts sort themselves out. And then there are loud messy afternoons with a pile of dishes and far too much cheese. All of these things are the creative pallet I work with.
When's the last time you had a bunch of friends over to just cook together? I don't care if it's cheese dip and ramen, it's a communal experience, and it's damned fun. Much like this milkshake.
Be sure to check out the base ice cream recipe for Spiked & Spicy Mexican Mocha Ice Cream here. It's worth the anticipation. Promise.
Now, on to the Spiked Mexican Chocolate Milkshake.
Spiked Mexican Chocolate Milkshake
Ingredients
4 scoops Spiked & Spicy Mexican Mocha Ice Cream Recipe
1/3 to 1/2 cup milk
4 oz tequila anejo
whipped cream
chocolate syrup
coffee beans for garnish
Instructions
In a blender, combine the ice cream, milk and tequila. Blend until smooth but still frozen and delicious. No one wants a runny milkshake.
Pour into a mason jar or desired glass and top with a hefty dollop of whipped cream. Drizzle chocolate syrup over top and sprinkle a few rogue coffee beans over the milkshake.
Add a straw and enjoy this adult only spin on a classic.