Tonkatsu is a Japanese pork cutlet for those of you who are wondering how that made it through spell check. Don't ask me how to pronounce it... Just come in and get the recipe!
Has anyone else noticed that Facebook can make you hate people you would have otherwise not had an opinion of? It seems that no matter what age you are, there is always some sort of drama circulating that you can tap into via one of your 4,792 friends and by God, they want you to know about it.
I'm also shocked when someone's feelings are hurt when someone drops them on Facebook. I only have like 100 friends and I can't figure out who's missing from day to day when the number of friends I have goes up and down, but I've seen people who really get offended over it. Personally, if I did notice I wasn't someones BFF on the World Wide Web anymore, I may take it as a polite hint and move on with my life. A toddler I knew once said, "Build a bridge and get over it", except when she said it, it was in that adorable toddler talk - awesome.
From a business and blogging perspective though, I love me some Facebook! My shop uses it to communicate with our customers quickly, get friendly chatter going and announce events and sales! For Pass the Sushi I love it because I feel like I get quick comments and great feedback from my "likers" (since its no longer fans...). And we all know how comments are the crack of the blogging world. 😀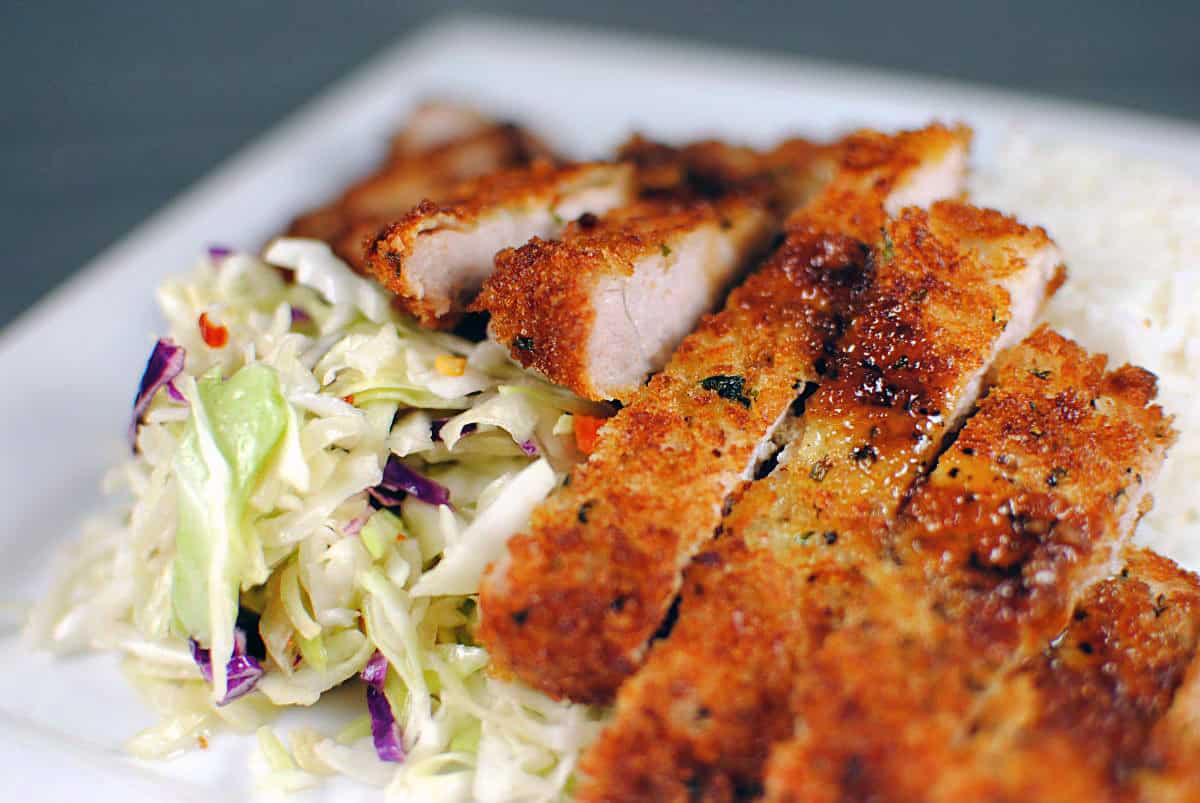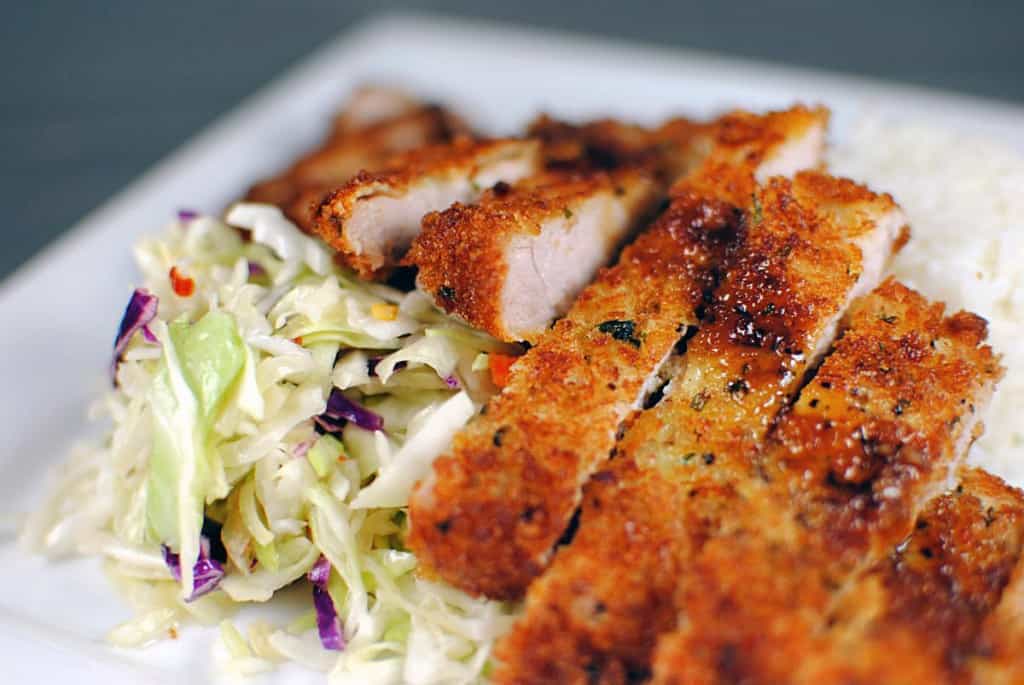 Tonkatsu
From Beyond Kimchee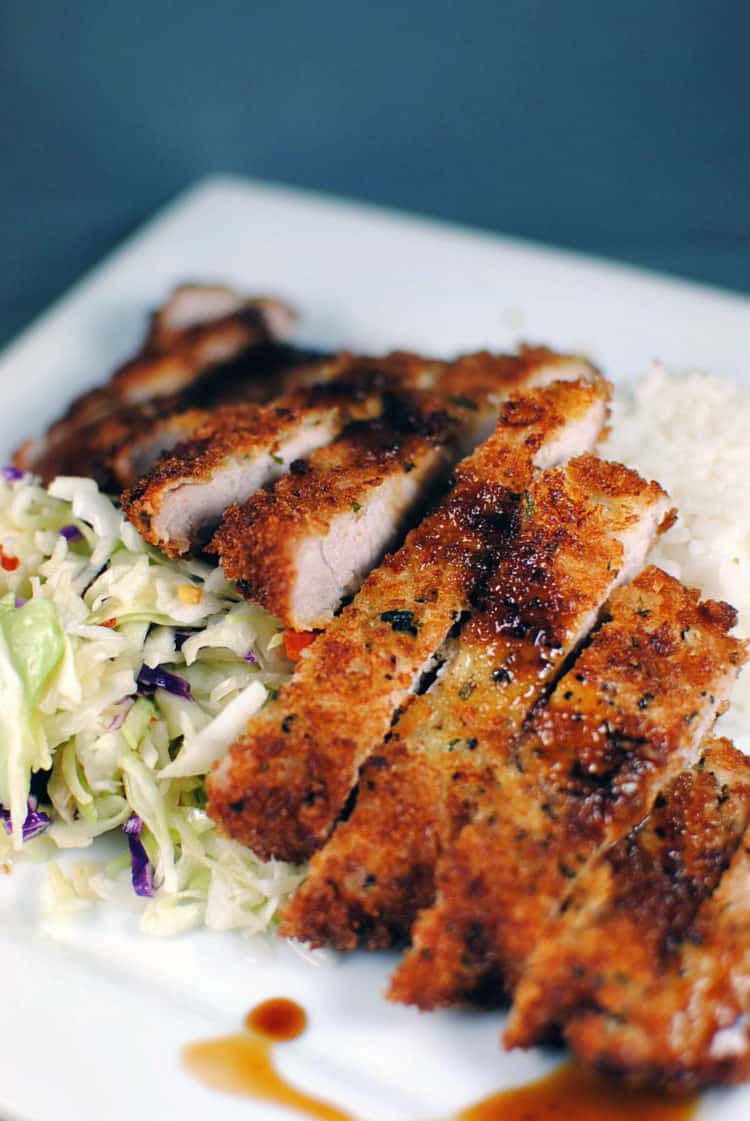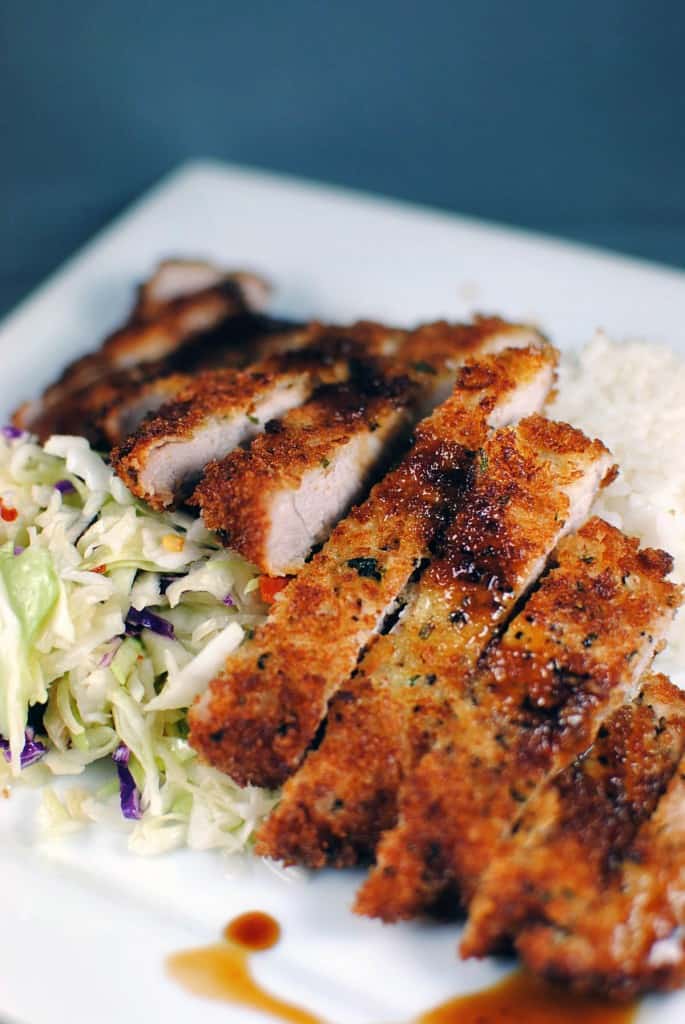 Ingredients:
For the pork:
¾ lb pork cutlet slices, ⅜" thick each, gently pounded
salt and pepper to season
8 slices of white bread, or 2 cups Panko crumbs
½ cup flour
3 eggs
Oil for frying
For the Tonkatsu sauce:
⅓ cup soy sauce
¼ cup steak sauce, I use Heinz 57
½ apple, chopped
½ small onion, chopped
½ can of 8 oz canned crushed pineapple and their juice
1T Worcestershire sauce
3T brown sugar
2T corn syrup
Preparation:
For the sauce:
Combine all the ingredients in a sauce pan over medium heat. Boil and simmer over low heat for about 20 minutes until it gets thickened and syrupy. Strain the sauce in the strainer pressing with spoon to get all the juice. Discard the filling and keep the sauce in the fridge until ready to use.
For the pork:
Season the pork slices with salt and pepper, set aside.
Cut off the crusts of white bread slices. Place them in the food processor and pulse a few times to get the coarse crumbs. Transfer the crumbs into shallow bowl.
Beat eggs in the shallow bowl and pour some flour into a plate as well.
Coat the pork slices with flour, egg, and bread crumbs. Stack them together on a plate and cover them with plastic wrap. Chill them for at least 1 hr.
For frying, Heat oil over medium heat, about 170 C. Test with a piece of bread crumbs to see if it bubbles up right away. Drop the pork slices and fry for 1-2 minutes each side. Transfer the meat on to wire rack. Fry again for the second time, only 30 seconds to 1- minutes on each side until they get nicely browned all over. Rest them on the rack.
Drizzle with Tonkatsu sauce over and serve immediately.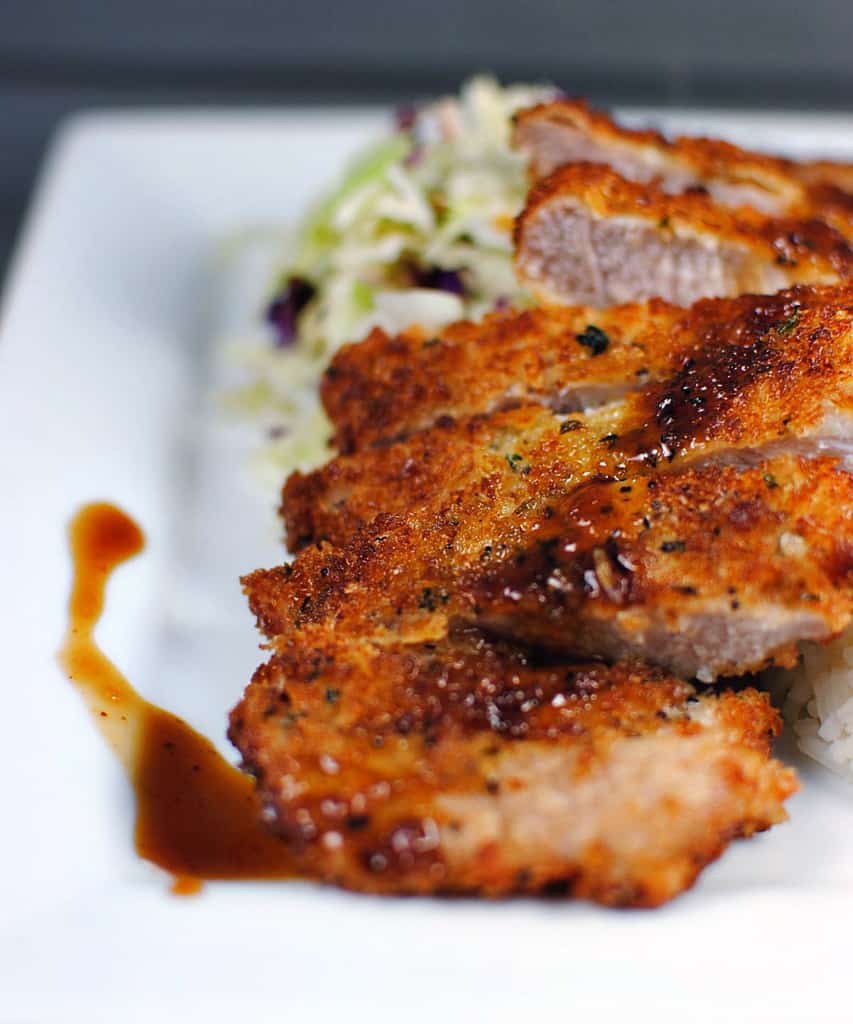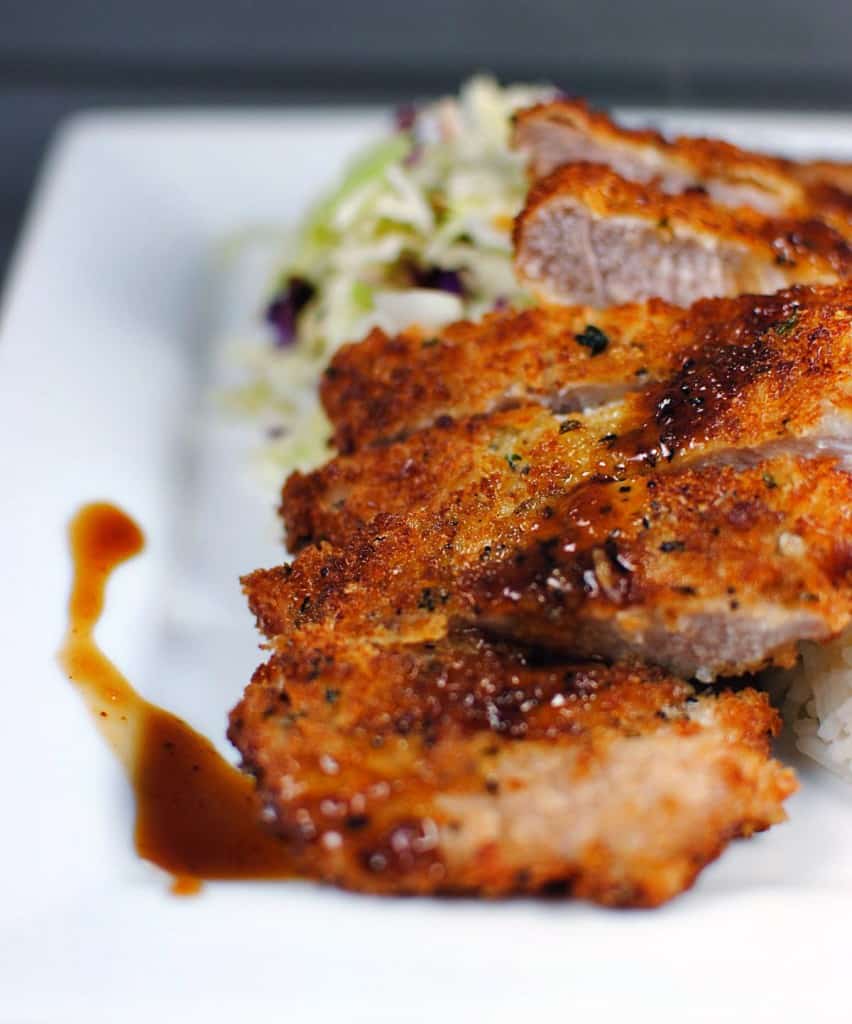 If you're wondering why I put this post in the Quick Dinner Fixins category, it's because it really does come together quickly.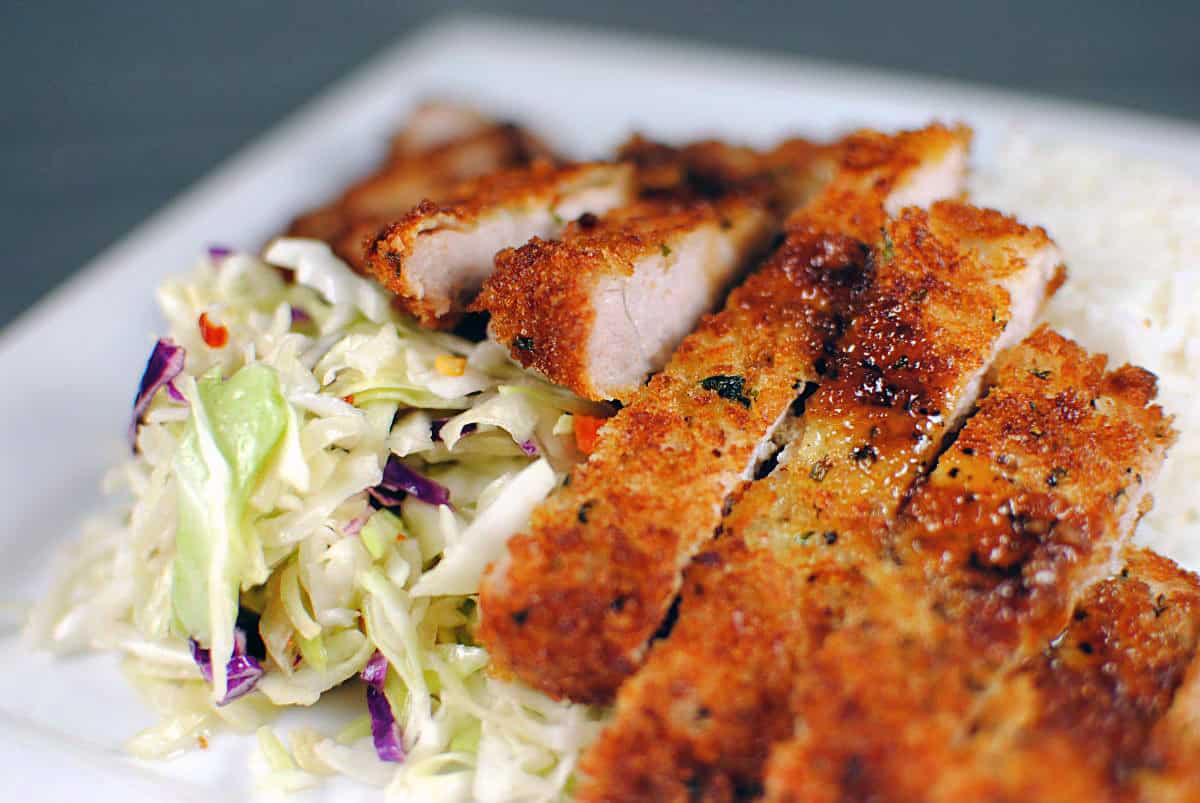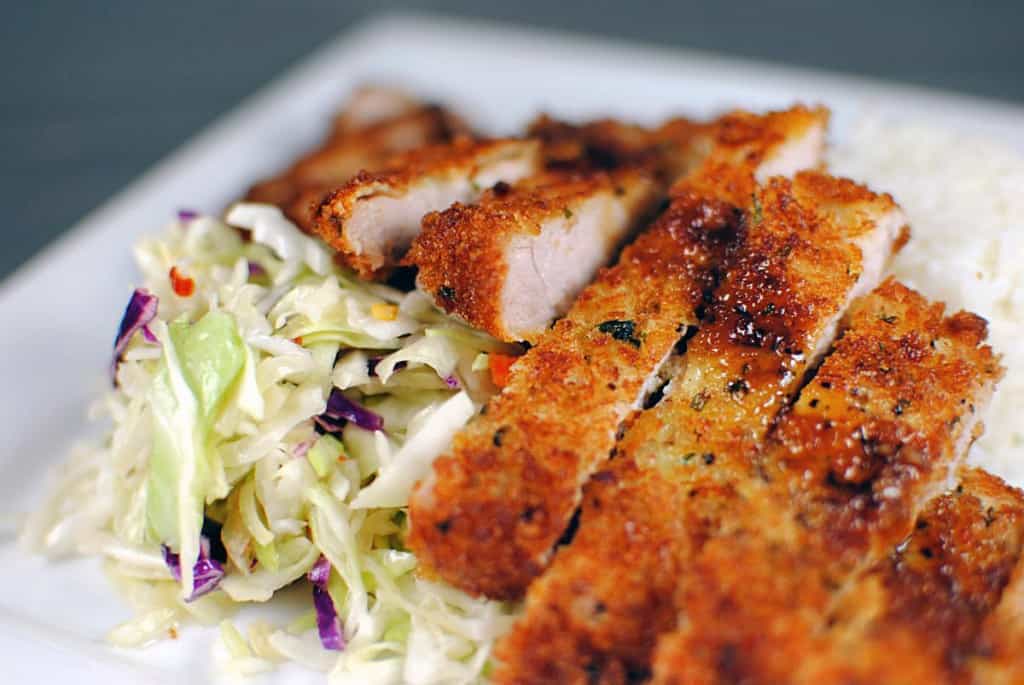 There is a little thinking ahead and prep work that you will need to do, like making the sauce and breading the pork ahead of time, but it comes together in less then 5 minutes once you are actually ready for supper.
I served this Tonkatsu with rice and an Asian slaw and the kicker, the BF liked it! I totally wouldn't tell him what was in the sauce because he would have never tried it, but without knowing, he loved it. Win!