Angel food cake is a light, fluffy, fat free dessert cake that is delicious and really easy to make - IF you follow the recipe instructions and have some patience.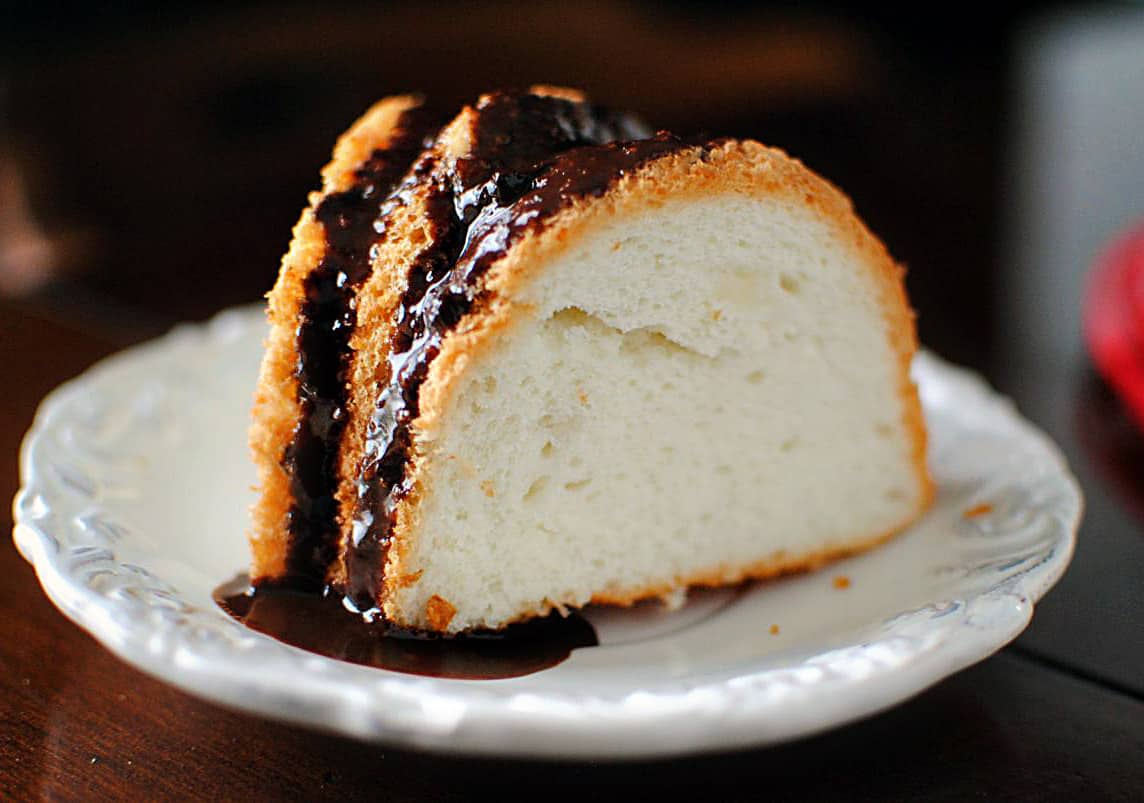 I don't win them all in the kitchen. I think it would be stupid of me to think I would. I've seen my fair share of things that have gone wrong, flour explosions, and great concepts that landed a perfect spot in the trash can.
But, they say the third times the charm, and whoever 'they' are isn't lying. I have been unsuccessful at both of my previous attempts at angel food cake. Seriously unsuccessful. I know what I needed to accomplish, worked diligently at the steps, and watched in horror as my cake cooled into a thin flat lump. Twice.
Perseverance wins out and I can't deny that a carton of eggs that get cracked as they cross through the front door does help a lot with motivation.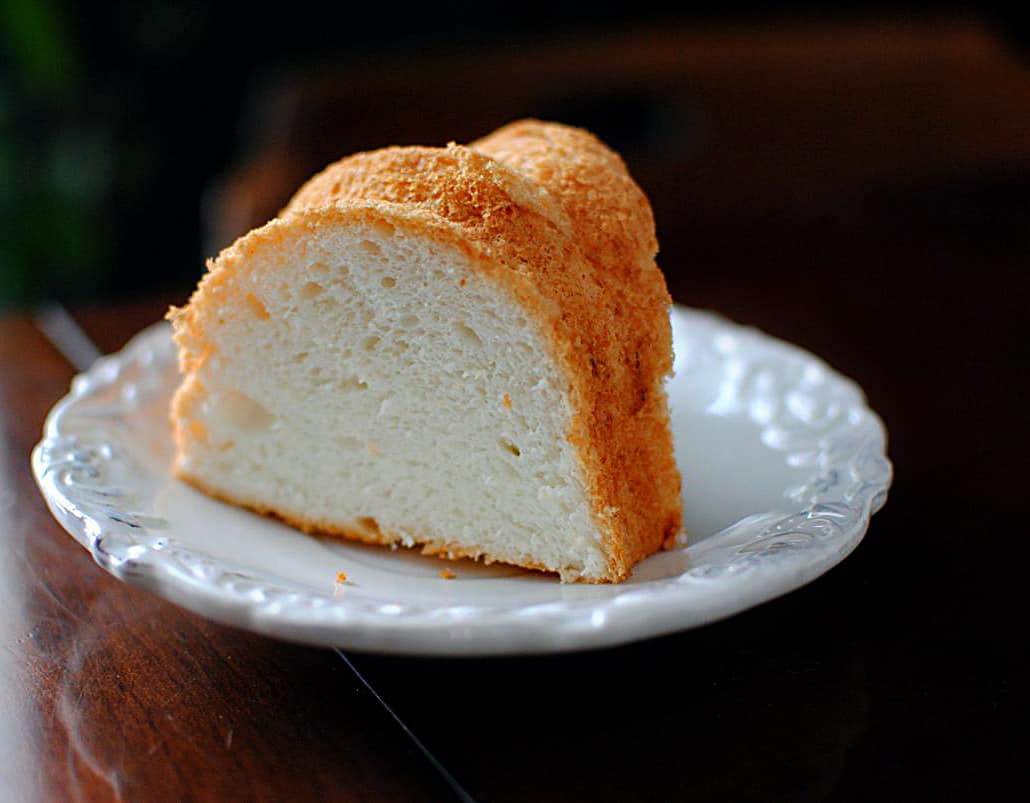 Angel Food Cake
From Secrets of a Resturant Chef, Anne Burrell
Ingredients: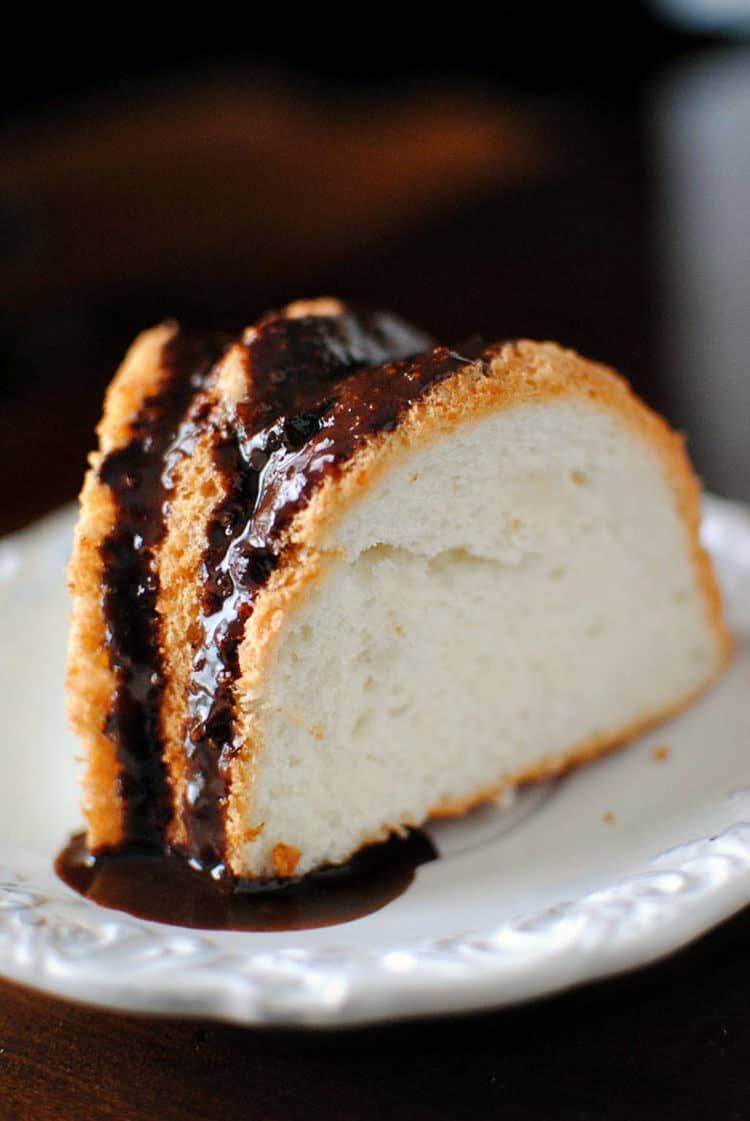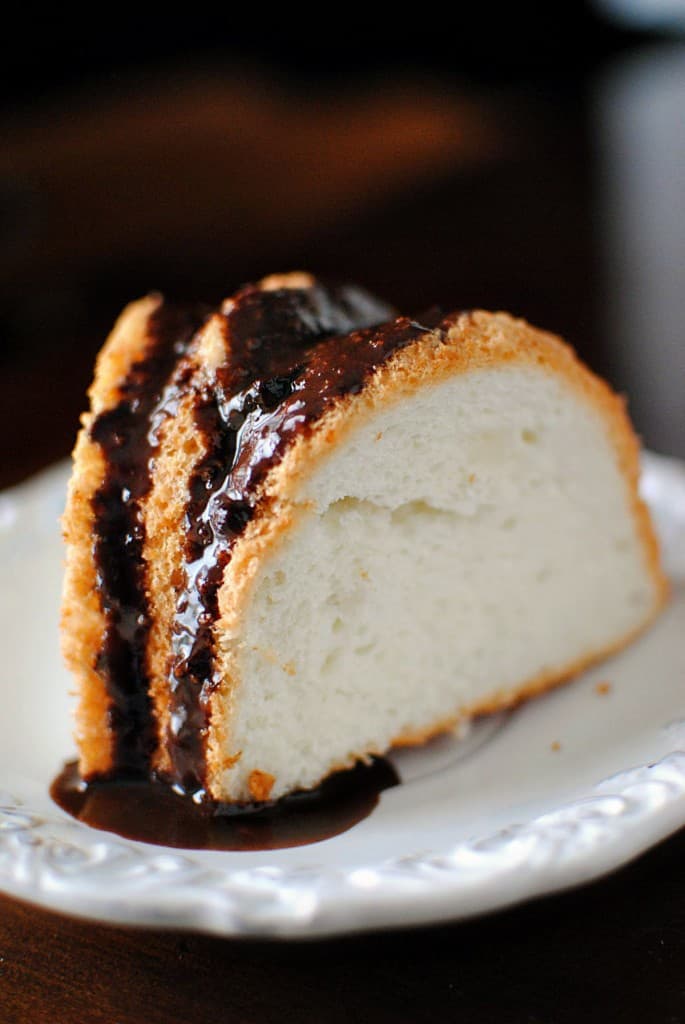 1 cup cake flour
1 cup sugar
12 large egg whites (egg whites from large eggs, no yolks in the whites!)
Pinch salt
1 teaspoon cream of tartar
½ teaspoon vanilla extract
1 lemon, zested
1 orange, zested
Preparation:
Preheat the oven to 300 degrees F.
Sift the flour together with ½ cup of the sugar and set aside.
Put the egg whites in the bowl of an electric mixer. Be SURE that the bowl is clean and dry, any fat in the bowl can prevent the egg whites from whipping up fluffy fluffy fluffy! Add the salt and the cream of tartar to the egg whites. Beat the egg whites on a medium-high speed until they reach soft peaks, about 5 minutes.
While the mixer is running, gradually add the remaining sugar. DO NOT plop the sugar in all at once or it will push the air out of the whites that we are trying to beat in. Add in the vanilla and zests and then stop the mixer. Add ⅓ of the flour/sugar mixture and fold gently fold, do this quickly but gently. Repeat the process 2 more times until all of the flour/sugar mixture is incorporated.
Transfer the cake batter into an ungreased tube pan. Bang the cake pan on the counter a couple of times to release any air bubbles trapped in the cake batter.
Bake the cake on a sheet tray in the preheated oven until it is light and springy, about 1 ¼ hours. Cool the cake for at least 1 hour before unmolding. Serve with the tropical fruit compote.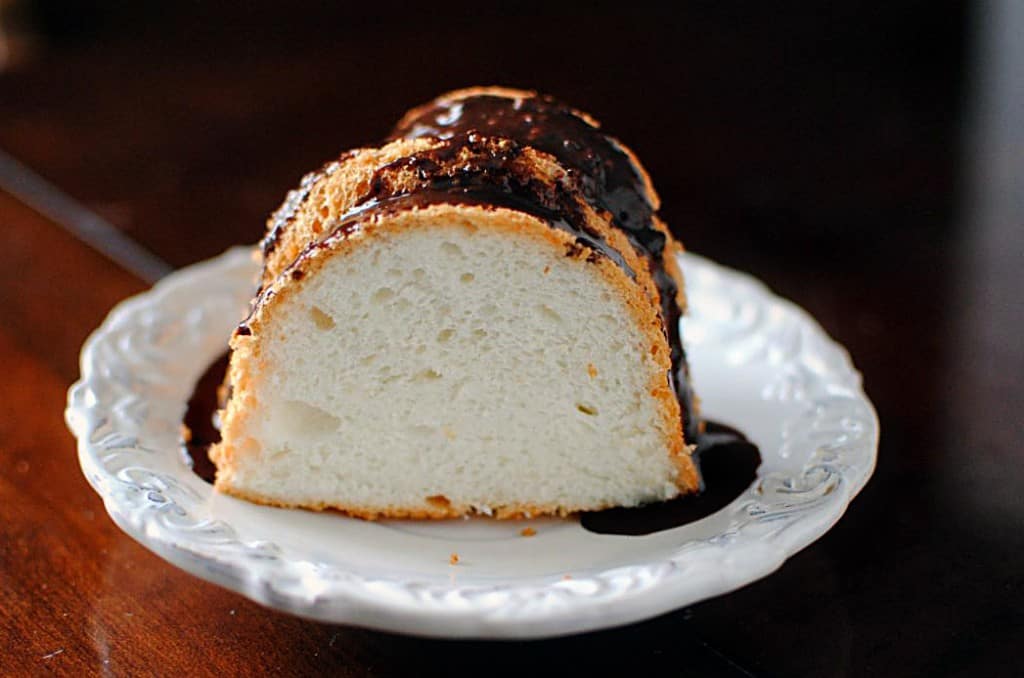 Fruit toppings are a no go in this household, so I whipped together a quick chocolate topping by melting chocolate chips in warm heavy cream over a double boiler.
I had a cake once as a child that I thought was an angel food cake, but now I am not sure. It was so white on the inside, and light in the way an angel food cake is but this cake wasn't what I can taste in my memories. It's a vague memory so it's hard to pinpoint if time or taste buds have changed it but maybe someday I'll rediscover the recipe that remains in my memories.