Disney's brownie cheesecake is a dessert served at Disney's Boardwalk Bakery. It's a brownie bottom cheesecake that you are going to love, and I've got the recipe so that you make it at home!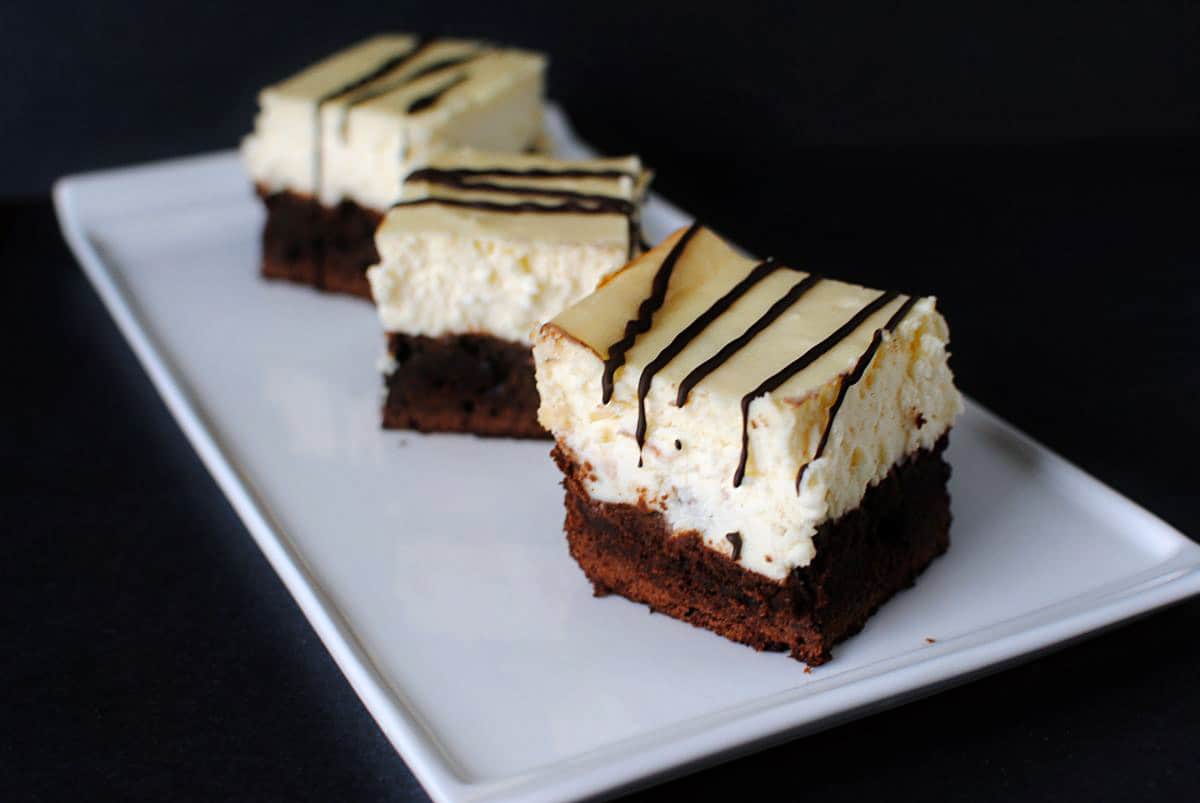 To say my boss and his family like Disney would be putting things rather lightly. They love themselves some Disney! The business, the movies, and the theme parks. Go on, ask them.
Something they love the most when they visit is the food. I often hear about the clams, salmon, buffets and wonderful meals that they enjoy while staying there. Disney employees pride themselves on their level of customer service. I'm sure we've all seen the behind the scenes shows that showcase how large and insane the food service alone is at Disney parks and resorts. And that's just one tiny part of the whole Disney experience.
So when my the wife of my boss asked me to make her a batch of Disney's brownie cheesecake from a recipe in the Disney Files magazine, I jumped at the opportunity. She gave me a photocopy of the page featuring the brownie cheesecake from the Boardwalk Bakery, one of their favorite shops.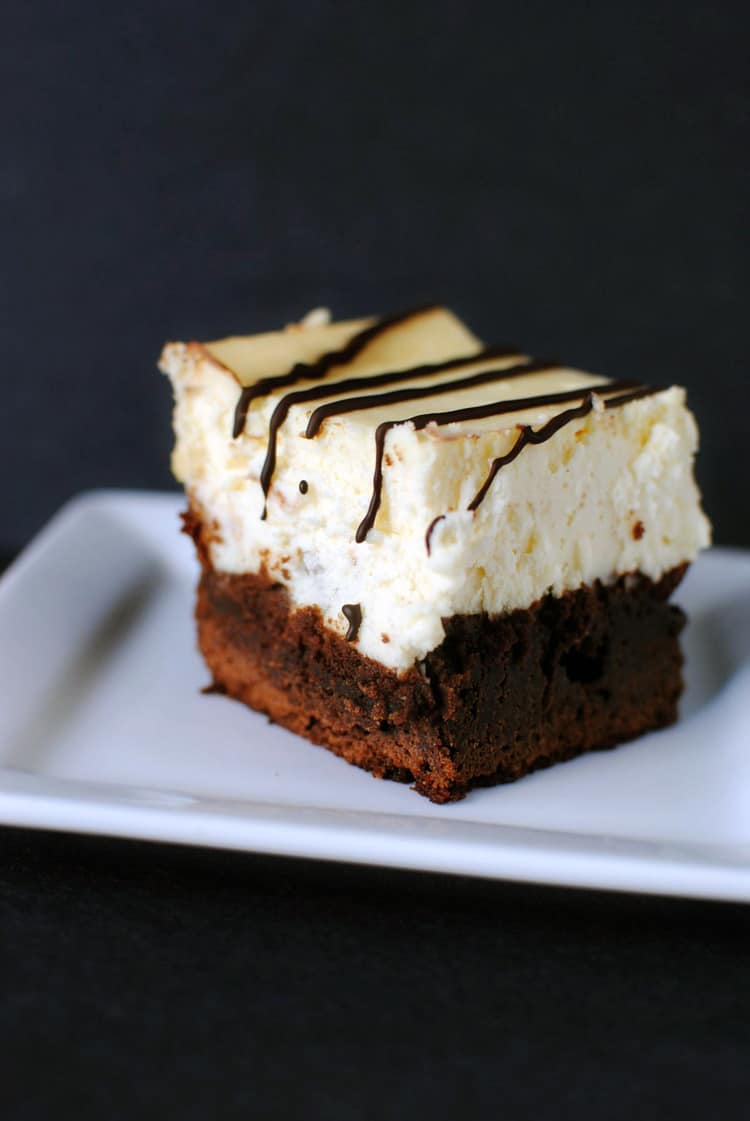 Disney's brownie cheesecake is too good not to share, so here's the recipe: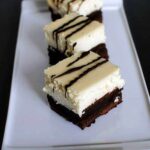 Disney's Brownie Cheesecake Recipe
Ingredients
2

cups

sugar

1 1/4

cups

AP Flour

2/3

cup

cocoa powder

1 1/2

teas salt

1/2

teas baking powder

5

eggs

2

sticks unsalted butter

melted and cooled

1/2

cup

semi-sweet chocolate chips

3/4

cup

sugar

3

tbs

cornstarch

4 8-

ounce

boxes of cream cheese

softened

1

teas lemon juice

2

teas vanilla extract

2

eggs

2

tbs

heavy cream

2

tbs

sour cream
Instructions
For the Brownie:
Preheat oven to 350 degrees and grease and flour a 13×9 inch baking pan.

Sift together the sugar, flour, cocoa powder, salt, and baking powder in a large mixing bowl. Beat in eggs one at a time on low speed, scraping the bowl occasionally and mixing until smooth.

Fold in chocolate chips.

Transfer batter to a prepared bakin pan and bake for about 30 minutes (until a toothpick inserted comes out clean). Remove from oven and cool on a wire rack. Let cool.

For the Cheesecake layer:

Preheat the oven to 325 degrees.

Blend sugar, cornstarch and cream cheese in a large bowl using an electric mixer. Add lemon juice and vanilla extract , mixing thoroughly. Add eggs one at a time, scraping bowl with each addition. Fold in heavy cream and sour cream.

Spread batter on top of already-baked brownies. Bake 55-60 minutes, until cheesecake is lightly browned and firm.

Cool completely and refrigerated at least one hour before slicing and serving.
Recipe Notes
from Disney Files Magazine (not sure of the issue or volume number – working on that)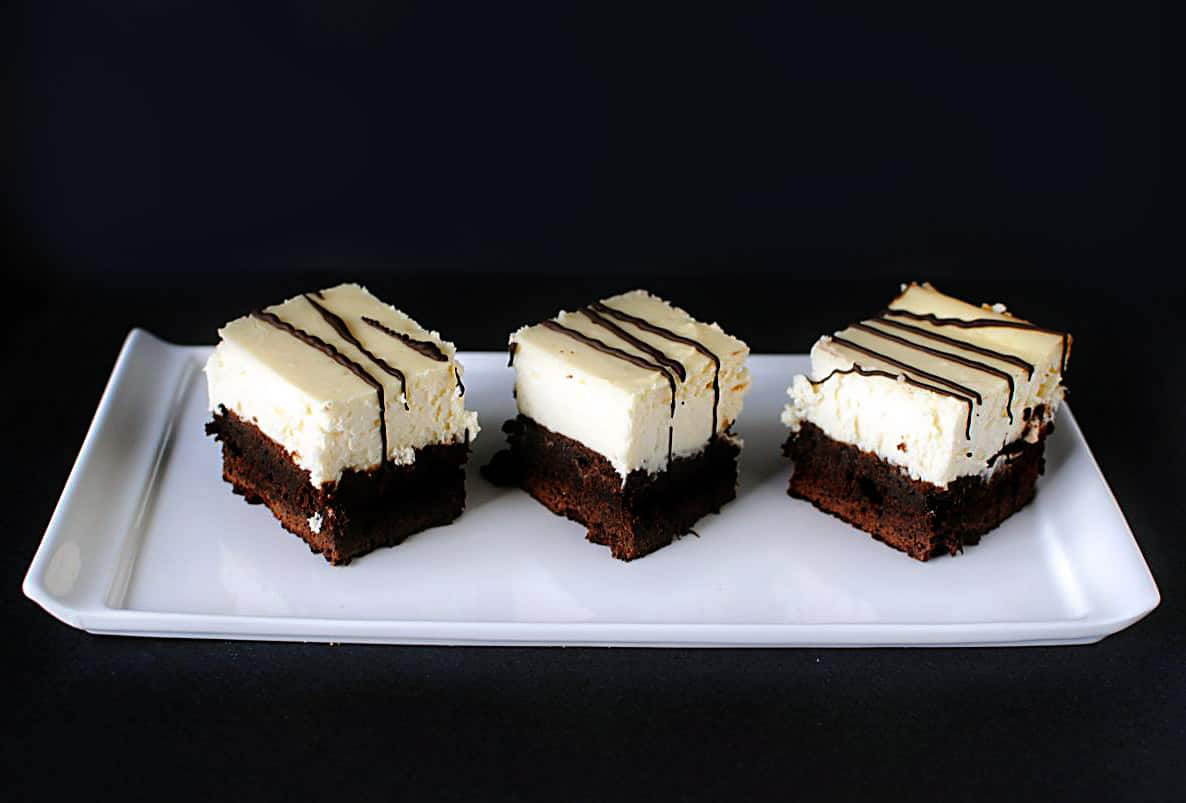 For those of you who read the notes after the pictures and recipes: Woot! I mentioned the other day on Facebook that I have some cool things in store for the readers of Pass the Sushi – and I do! Well, at least I think they are exciting! I have been working with some really cool people to score some sweet swag for the you guys. These are things I would be super excited to win! So stay with me. I promise that Pass the Sushi is growing, there's a lot of great food and fun to come!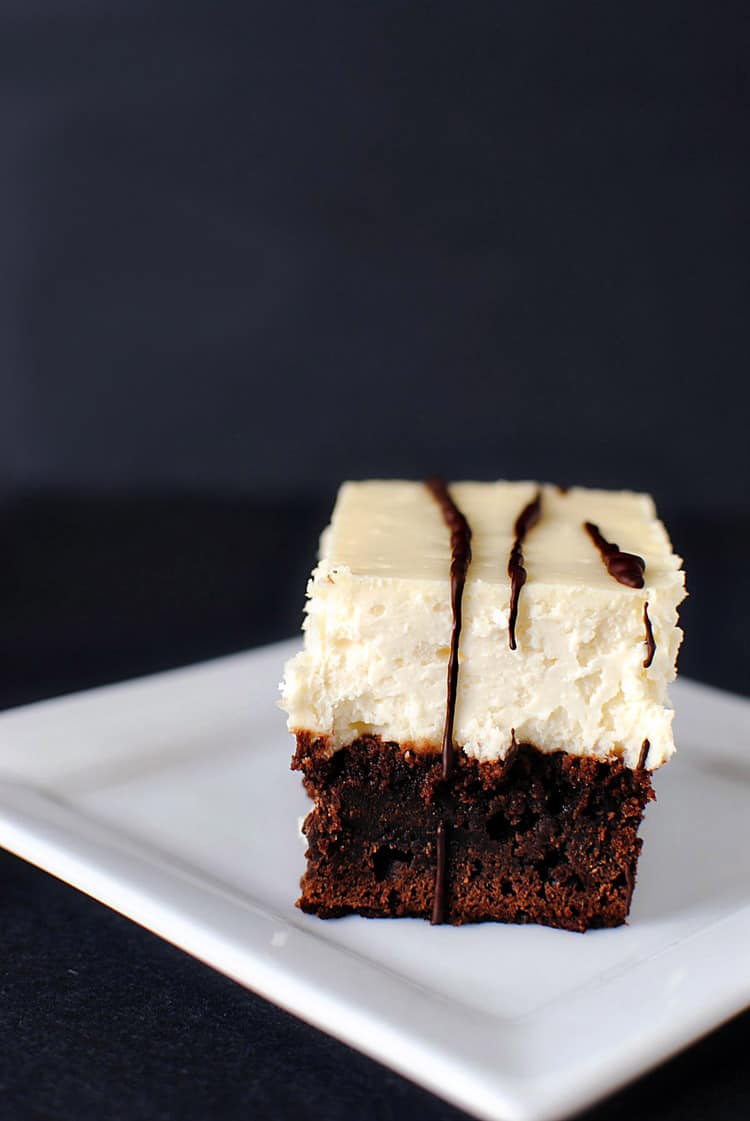 For small tidbits and randomness, check out Pass the Sushi on Facebook.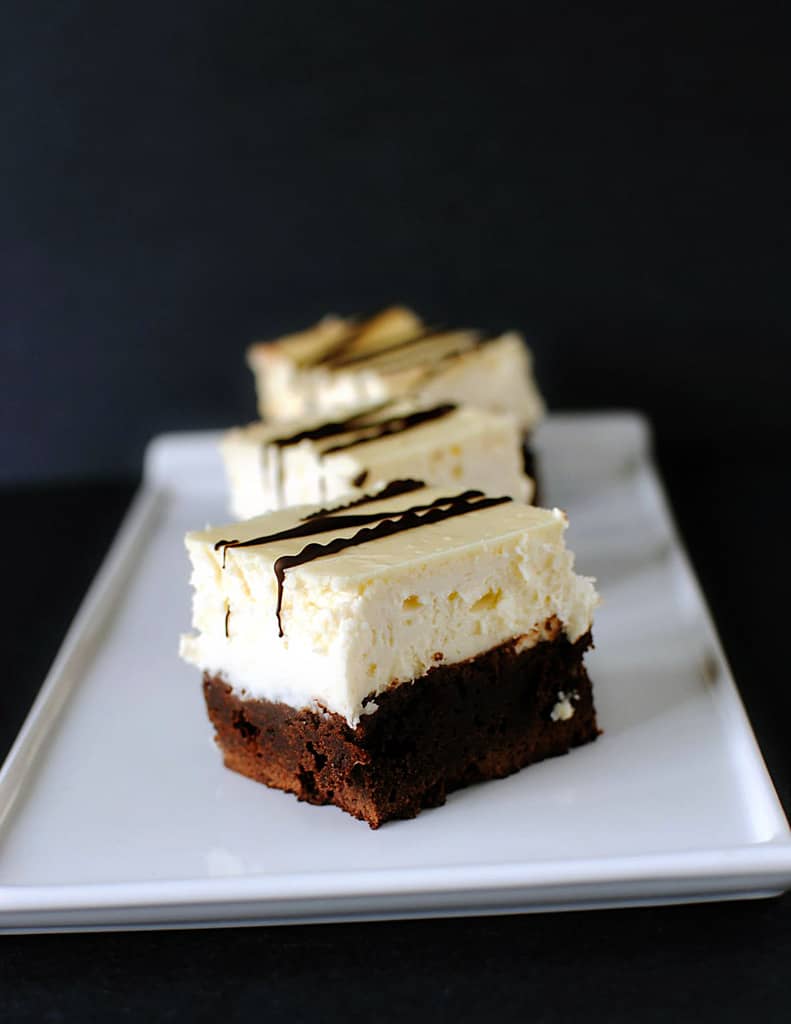 Oh! And there is a monthly newsletter as well if you' d like to subscribe to that. (the form is hanging out on the left hand side of the page). <–