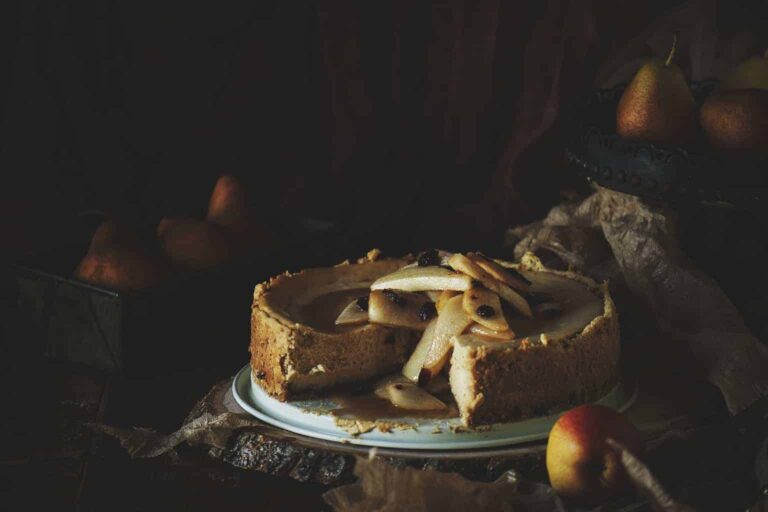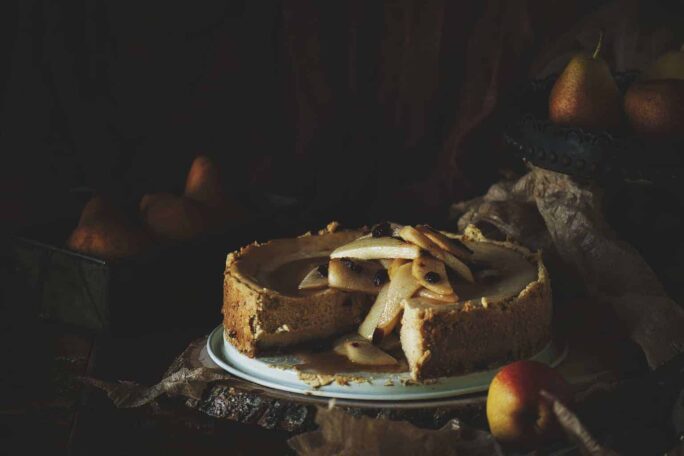 Have you ever stopped to read your horoscope? I tend to stay away from things like vague optimistic promises for riches and personal growth. I know deep down that change comes from putting your nose down and working your butt off long hard hours and never giving up. I know that.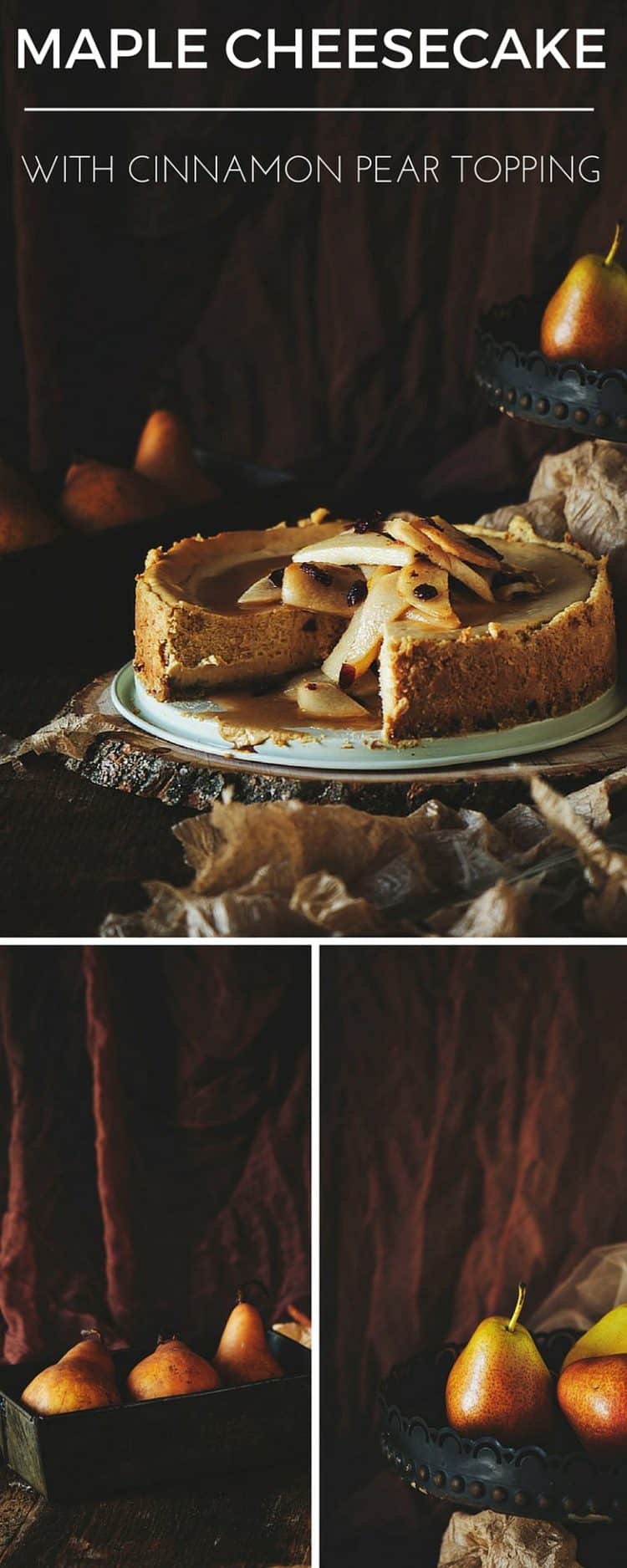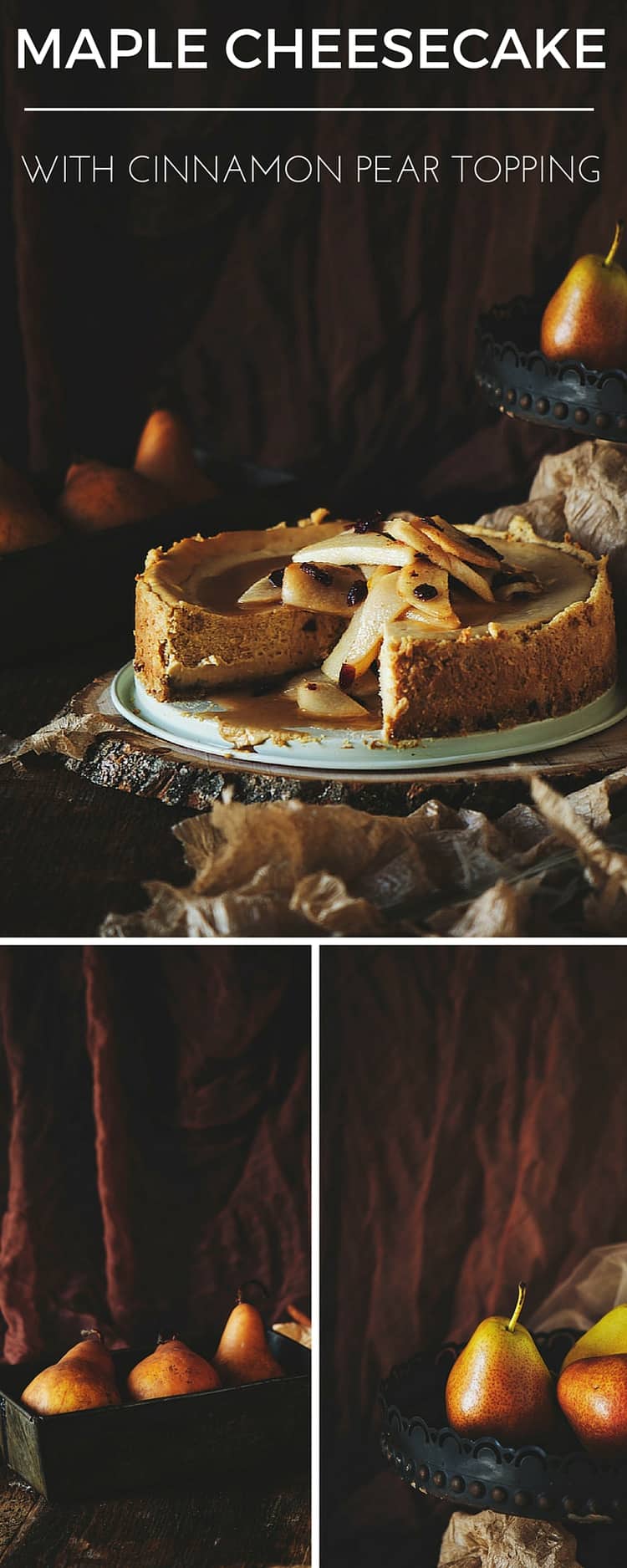 But in my latest Marie Forleo weekly motivational email I clicked on a link through to a yearly woo-woo horoscope of sorts and quickly felt the need to scroll down to Leo. Danged if it wasn't exciting. It was talking about big opportunities and possible financial wins this year. It talked about change and new cities and all sorts of fun inspiring things. For like 10 seconds I allowed myself to be filled with all these crazy possible ideas.
But change comes from hard work. Nothing is handed to you. It's determination and clear vision and big dreams. I reminded myself that and got back to editing photos and processing client requests.
And then as I was scheduling a share for the facebook page, I saw an old recipe pop up on Pinterest. It was a soft homemade honey oat bread that I had kneaded and baked. It took time and I was not proficient at bread baking yet. There is a delicate nature to them that requires a learned patience and knowledge of the dough. It's learning when the dough is ready. Something only getting your hands dirty can teach you. It was a good recipe. It was perfect. I felt a call from it and clicked through to admire that recipe but it was the words on the page that got me.
Words where I confessed I was wanting to change some things and how I was going to do that. That I would mountain bike more and create more meat recipes. This post was before the birth of Girl Carnivore. This was before my first 12-hour endurance race. It was the foundation of those big crazy wild dream. The horoscope for myself I was shaping in my own stars. The start of the work I knew I needed to do.
I may not believe in looking at a piece of paper and trusting in the alignment of the stars to get me where I need to go, but somewhere out there, there are bigger plans that are coming together, and part of me is starting to realize that I just need to have a little faith that it will all work out in the end. Hard work still required.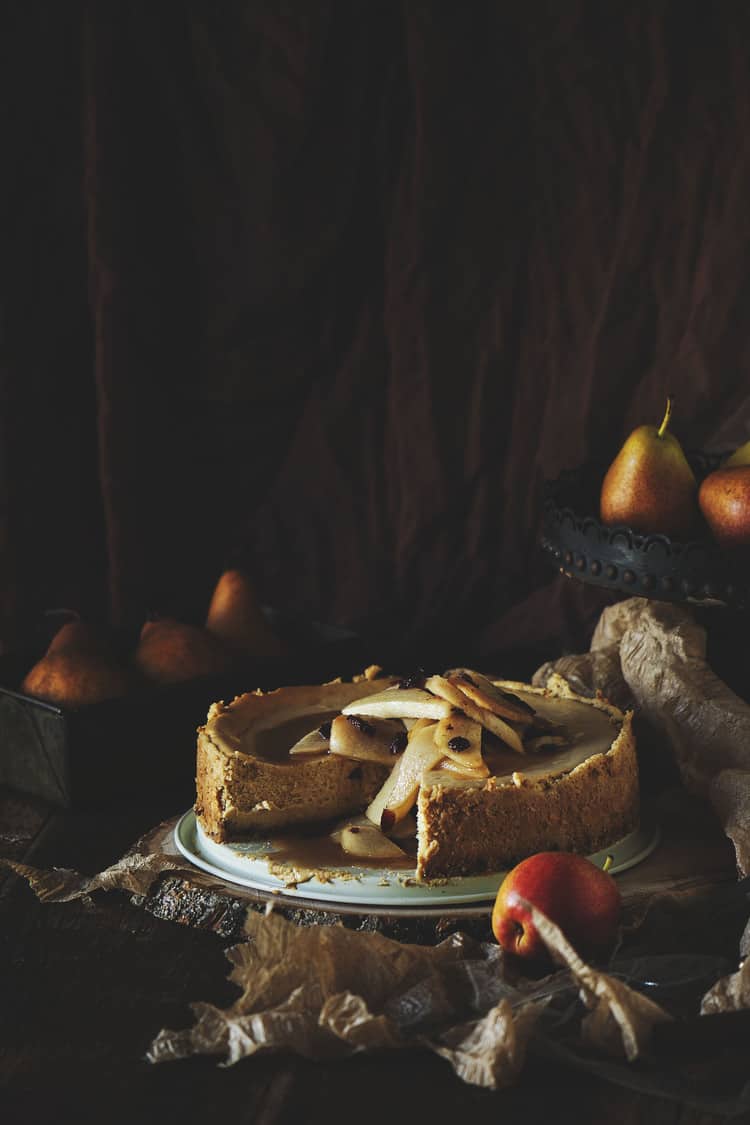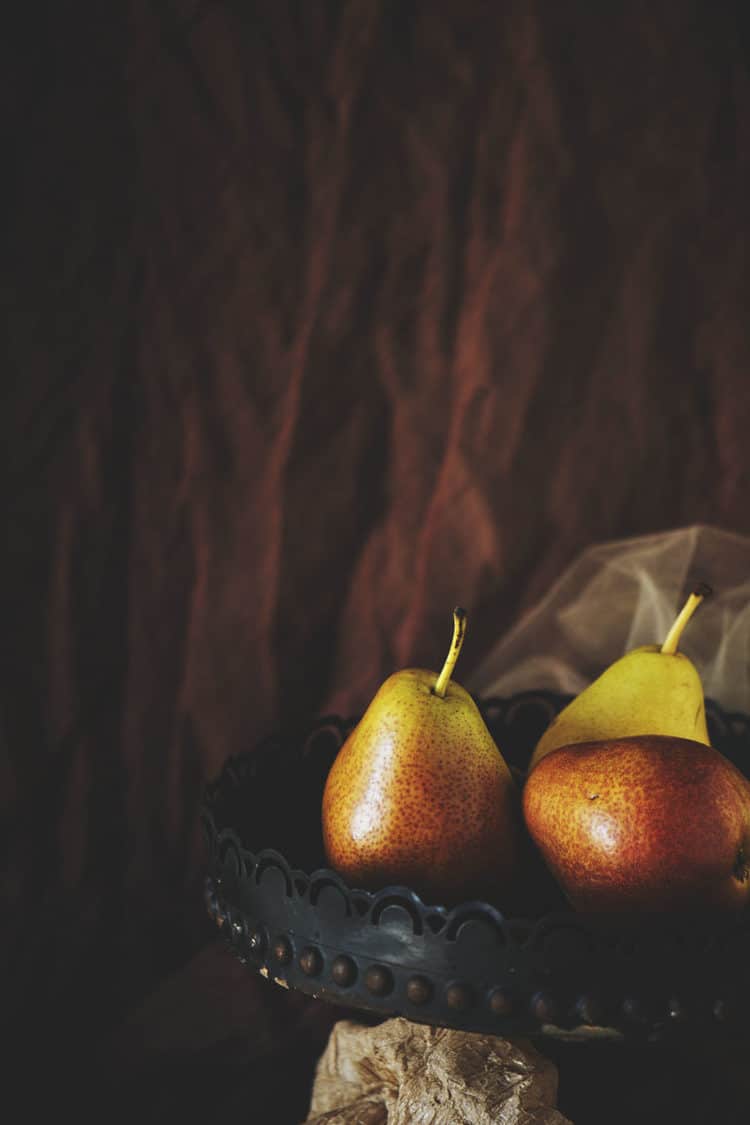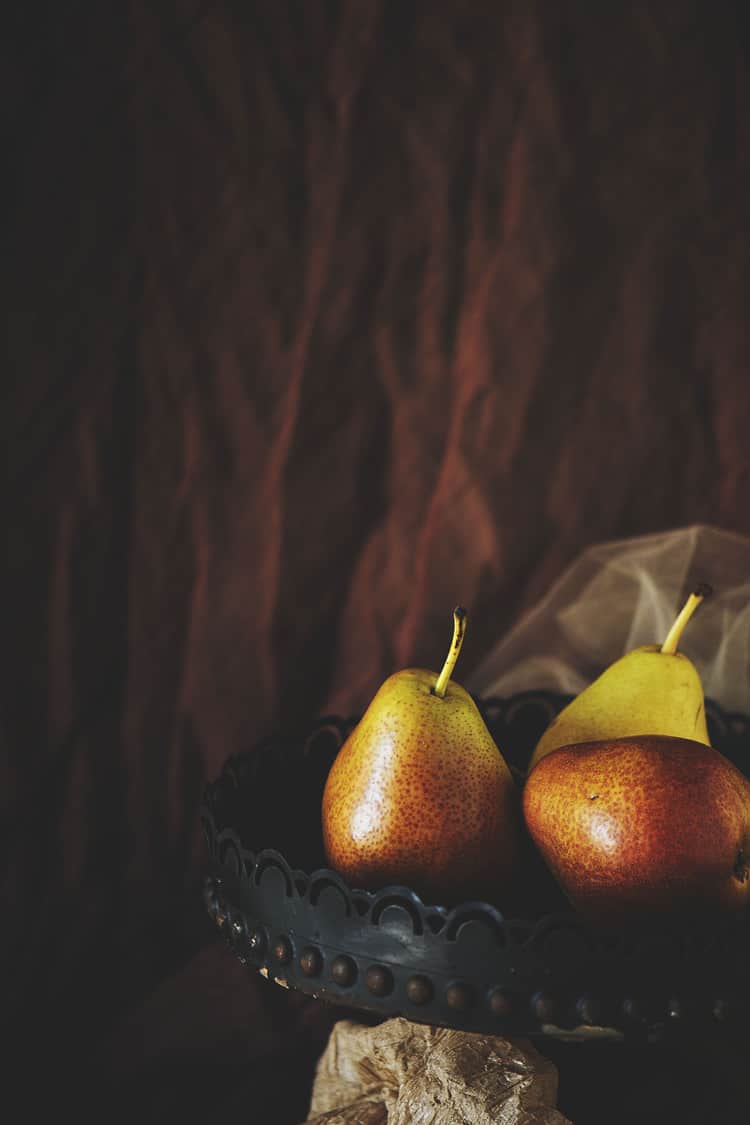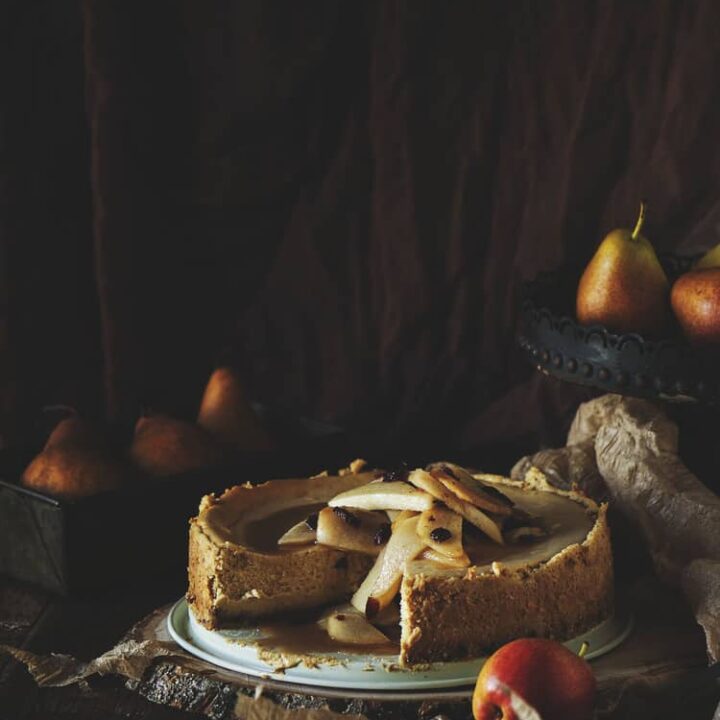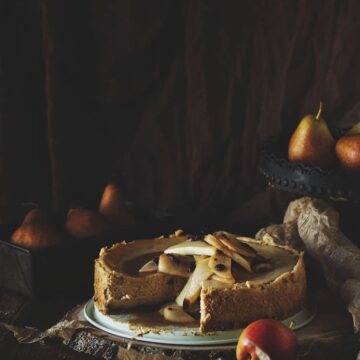 Ingredients
For the Crust
3/4

cup

flour

3

tbs

dark brown sugar

-

packed

1/4

cup

unsalted butter

-

melted

1/4

cup

finely chopped pecans

-

toasted
For the Cheesecake
4 8

ounce

package cream cheese

-

softened

3/4

cup

packed brown sugar

1/2

cup

pure maple syrup

1/4

cup

half-and-half or light cream

2

tbs

flour

1

teas vanilla

4

eggs

-

lightly beaten
For the Pears
2

tbs

unsalted butter

4

Anjou pears

-

cored, and thinly sliced

1/2

cup

dried cranberries

1/2

teas ground cinnamon

1/8

teas freshly grated nutmeg

1/8

teas salt

1/4

cup

pure maple syrup
Instructions
Preheat the oven to 350 degrees F. In a food processor pulse the flour and brown sugar once or twice to mix. Add in the cold butter and pulse three or four times until mixture resembles crumbs. Add the pecans and pulse once more to distribute. Press the mixture into the bottom of a 10" springform pan. Bake for 10 - 12 minutes until light brown and aromatic. Set aside to cool

Beat the cream cheese in the bowl of your stand mixer until combined. Scrape down the sides and beat for 3 minutes longer, until smooth. Add the brown sugar and maple syrup and mix to incorporate. Add the half and half, flour, vanilla, and mix. Scrape down the sides again and beat in the eggs together until everything is combined.

Pour the filling into the prepared crust and wiggle a little to make sure its even. Place on a baking sheet for easier handling and bake for 35 to 40 minutes. The edges will be puffed and the center will wiggle just a little when shaken. Allow to cool on a wire rack for at 2 hours before cooling in the fridge for at least 6 hours. (I always make my cheesecakes the night before serving)

Before serving, make the topping. Melt the butter in a large skillet over medium heat. Add the sliced pears and cook for 4 to 8 minutes. Mix in the dried cranberries, cinnamon, freshly grated nutmeg, and salt. Top everything off with the maple syrup and toss to coat. Allow to cook until the pears are fork tender. Remove from heat and store in an airtight container until ready to serve.

Serve cheesecake with pear topping arranged over top or spoon onto individual slices.
Notes
BHG Special Interest Magazine Fall Baking
Nutritional informations provided as a courtesy and is only an approximatation. Values will changes based on ingredients used.
⭐ Tried this recipe? Rate it ⭐
Help out the next person and give it a star rating below!