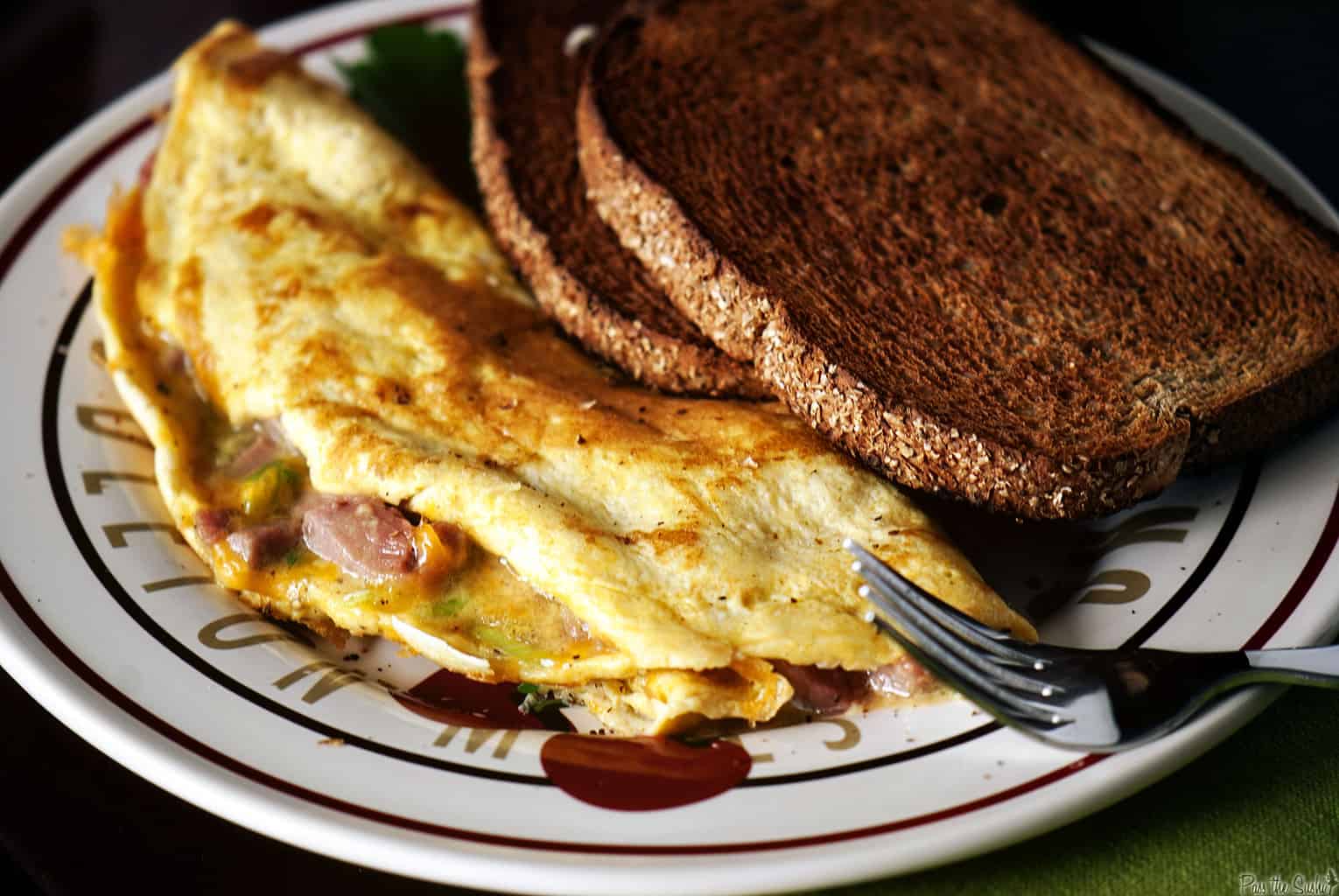 Hearty Breakfasts and blogging awards!
I received The Versatile Blogger award from Mi Vida en un Dulce  and Sweet and Salty, who both always have delicious treats and beautiful desserts featured on their blog.  I have been following Mi Vida en un Dulce for a while but Sweet and Salty are relatively new to me. They are both worth exploring and getting to know. I look forward to upcoming posts from them and more like these panko coconut shrimp…mmm or these Mai Tai cupcakes. Oh yeah.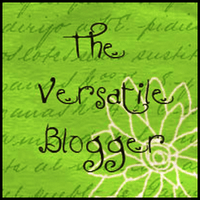 The award also states that I need share 7 things about myself…. No pressure.
Dark chocolate always makes me want cheddar cheese.
I participate in a weekly podcast about the comic book industry. Hardcore nerd, I know. Just lost like 3 readers.
I have mad jealousy issues when it comes to my dad. He has two puppies and I am jealous of them. They have more pink then I did. Grrr. Yes, I am an only child on my dad's side. Yes, I know it's crazy to be in my 20's and jealous of a puppy. They are cute though.
I'm feeling insanely overwhelmed lately when it comes to the blog and working multiple jobs. This makes me a lazy cook. Tonight, it's the Waffle Hut.
Red Meat is still my favorite choice for food. I realize that is not a good thing all the time, but it's better than butter, right?
The Jersey Shore just came on the TV at work and I lost about 25% of my brain function. I can't even put into words how much I abhor those assclowns.
Hair clumps in drains really give me the creeps.
I am also supposed to share this award with 15 other bloggers, but that's hard work. Seriously hard work. And really, I like hundreds of blogs. So I am going to say that we are all versatile bloggers – which I honestly believe to be true – and move on to today's recipe.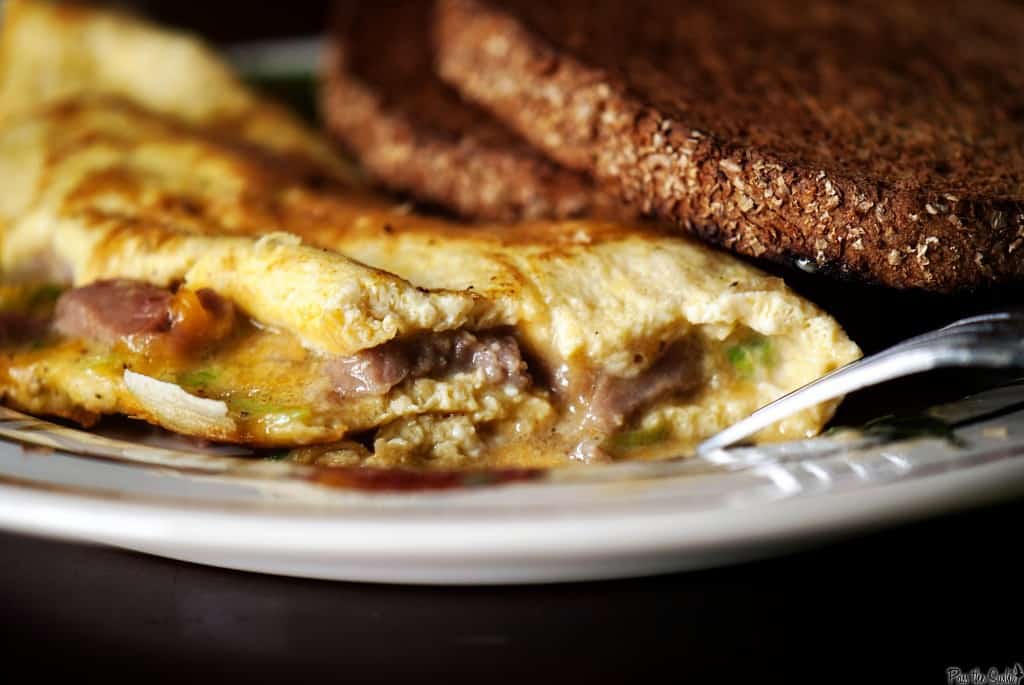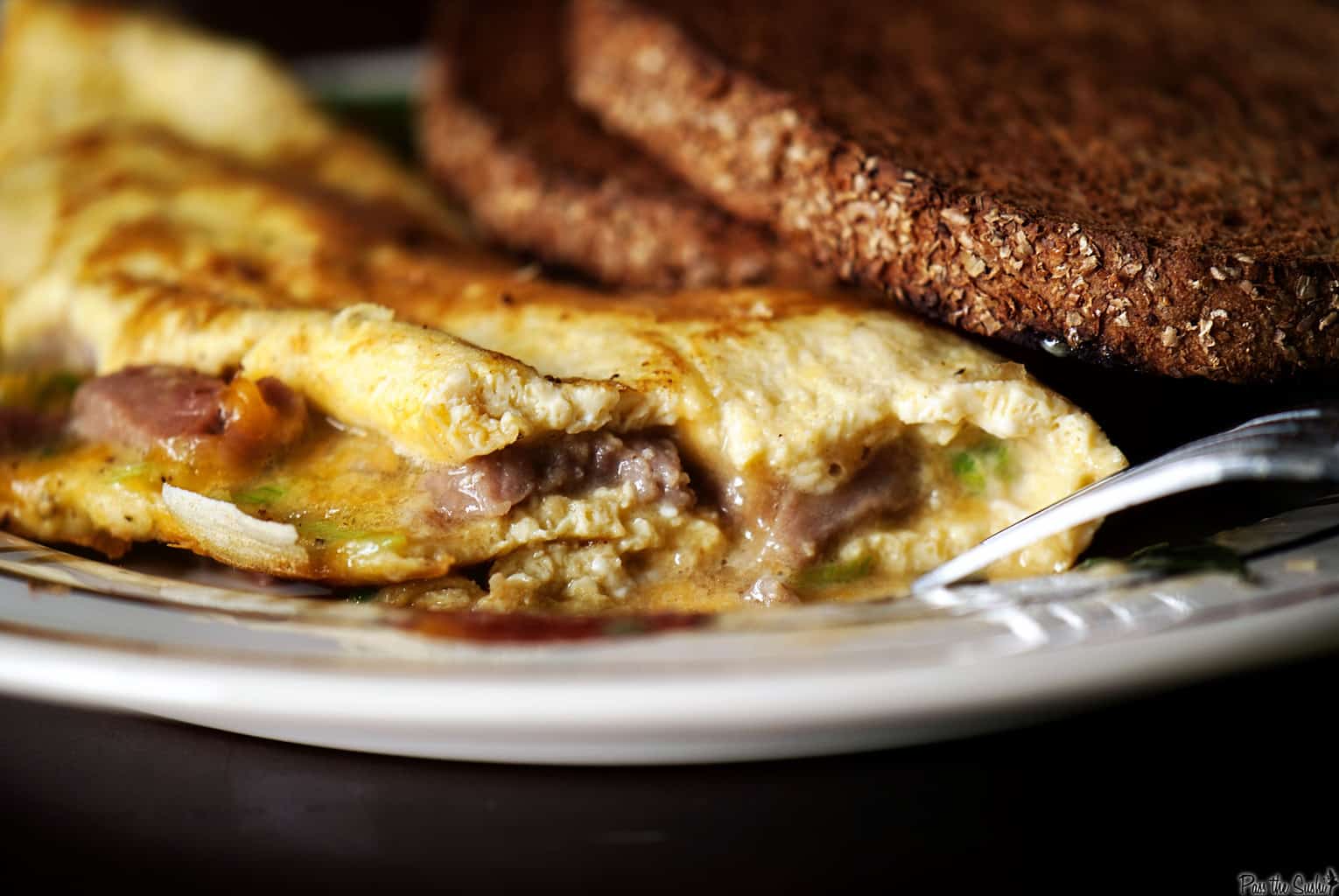 Prime Rib Omelet
Ingredients:
6 eggs
1 tbs water
1/2 teas horseradish
1 teas Worcestershire sauce
Dash of tabasco
1 tbs butter
2 scallions, diced
1/4-1/2 cup diced previously prepared, prime rib
S&P
1/4 cup cheddar cheese, grated
Preparation:
Melt 1 tbs butter in medium skillet over medium heat.
In a medium bowl, whisk together eggs, water, horseradish, Worcestershire, and tabasco. Gently pour half  of the egg mixture into pre-heated skillet. Let the eggs cook 1 to two minutes while gently pushing your spatula towards the center. As things start to firm up, swirl the pan a bit to even out any excess liquid. When eggs are not quite dry, sprinkle in the center half of the diced scallions, prime rib and cheese. Season with salt and pepper. Gently fold one side of the middle.
Using your spatula and a steady hand, pour omelet onto plate, folding the other side over if desired (Im not this fancy and can just fold mine in half).
Repeat steps for the next omelet.
Serve with whole wheat toast.
We had some gorgeous prime rib leftover that I did not want to go to waste, but not quiet enough for supper. These omelets were perfect. Hearty, savory and warm – the perfect kind of not sugary sweet breakfast I want after a long ride on the bikes.