Need a hearty dip to impress the gang on game day? Try out this slow cooker cheeseburger dip. That'll stick to your ribs.
A year ago 2.5 miles was the hardest thing in the world. Pedaling up the hills and over the terrain would leave me heaving for air and disgusting with sweat. It was gross and I hated it. Finding the motivation to pick up the bike and ride was tough, but I was far too stubborn to be left behind while Handsome was out having such a good time.
I will never forget one of our first rides.
Every time I climbed one hill, I would look up and see rolling fields with only steeper hills in front of me. My stomach churned and I threw the bike to the ground as I tried not to puke. I cried.
Last night I stepped out onto a treadmill for the first time ever. Given that it's winter and the trails have been a sloppy hot mess of mud and ice we are waiting for the ground to get solid before we brave the 29 degree weather and head out for a ride. We have joined a gym less than two minutes from our house and are continuing cardio and muscle training so that we don't fall too far behind this winter.
I should preface this with - I never thought I could be a runner. The idea of running scares me. The treadmill seamed like an easy way to break my face.
Last night I ran for the first time. Only 2.5 miles. But it was easy.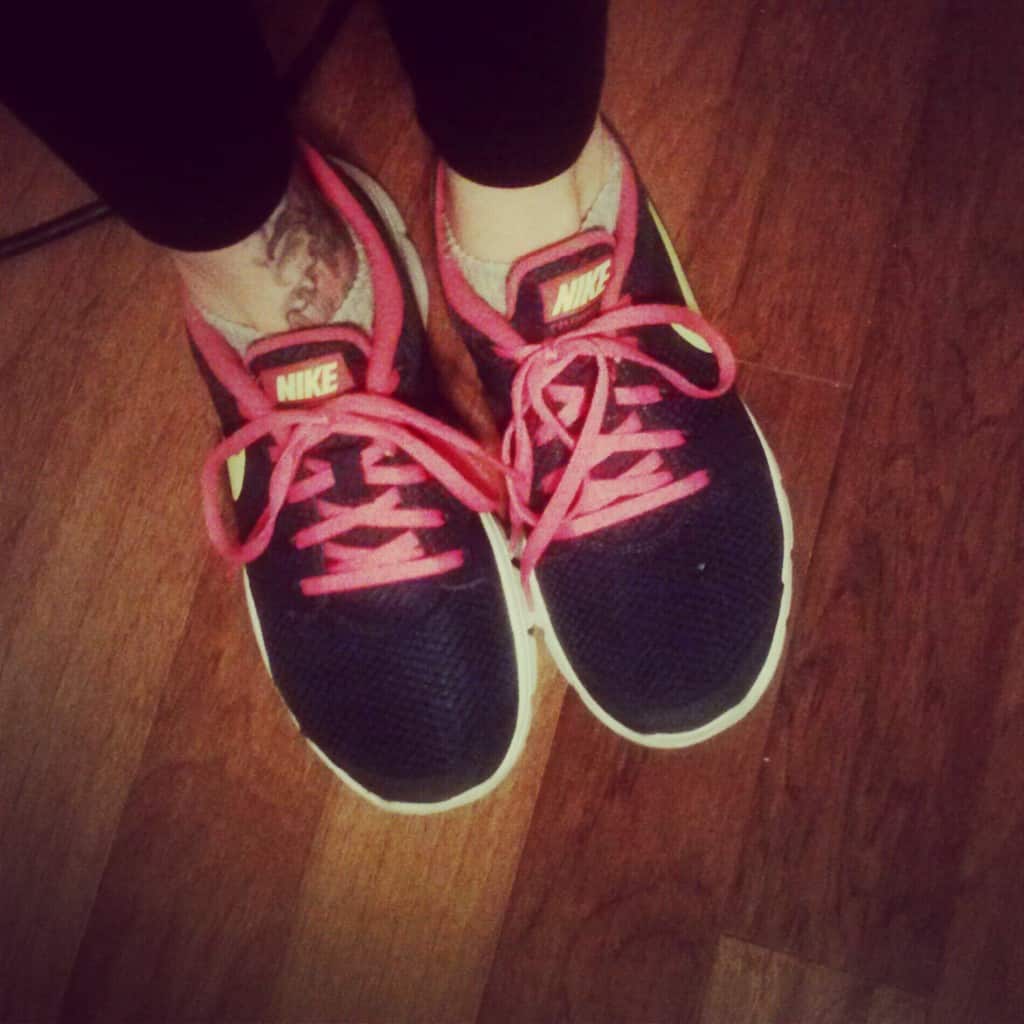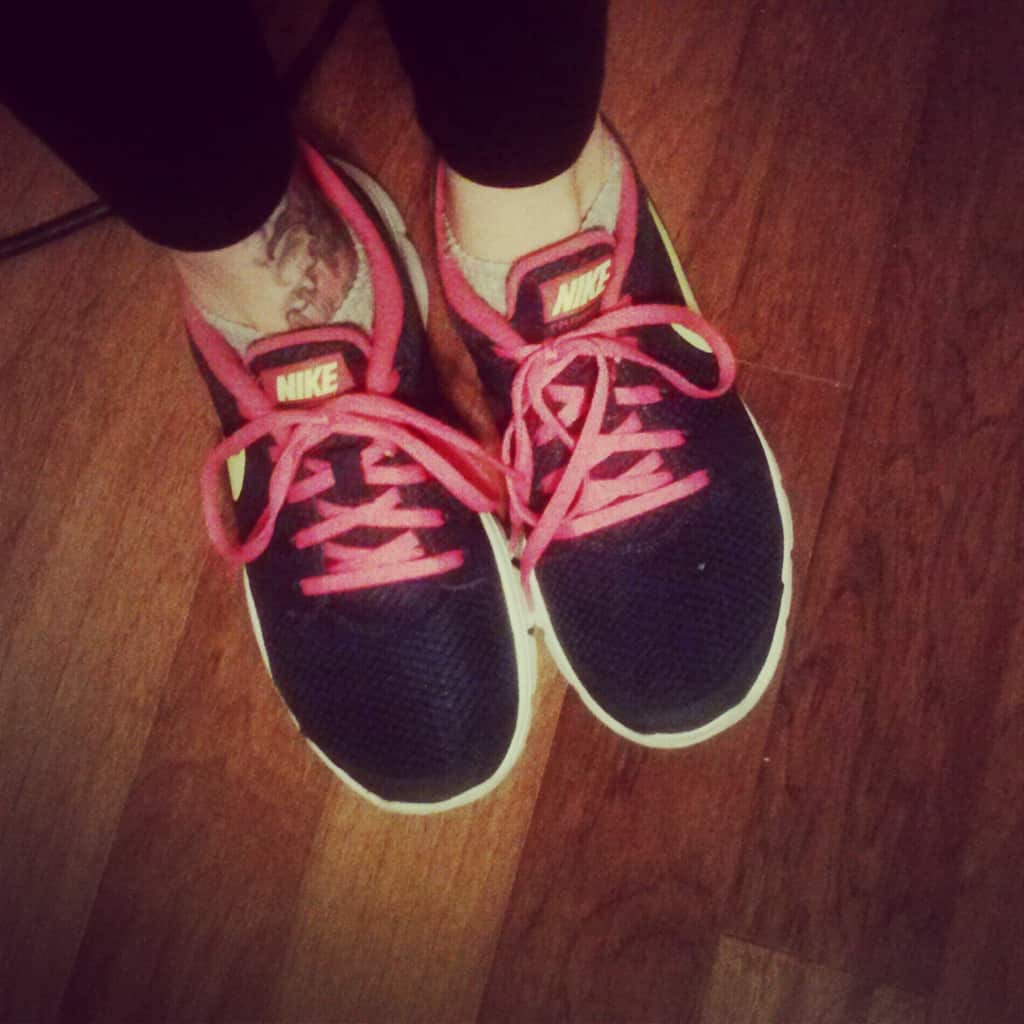 Did you read that? It was EASY. Would would have guessed that my lazy out of shape second hand smoke terrible lung weak as crap self would ever say such a thing. But I am.
I'm here to tell you - anyone - who thinks that they can't do it, that they could never possibly get that far, that it's too hard, that it is. But it's worth it. It's worth every ounce of sweat to feel so strong and healthy at the end of the day. I have miles to go before I am 'fit' but I'm getting stronger every day and more motivated with every sore aching muscle. I'll get there. I may not be the fastest or the best, but I keep coming back for more and that's all that matters.
We are currently planning for our first 5k in the spring along with a terribly active mountain bike schedule and I can't wait.
Slow Cooker Cheeseburger Dip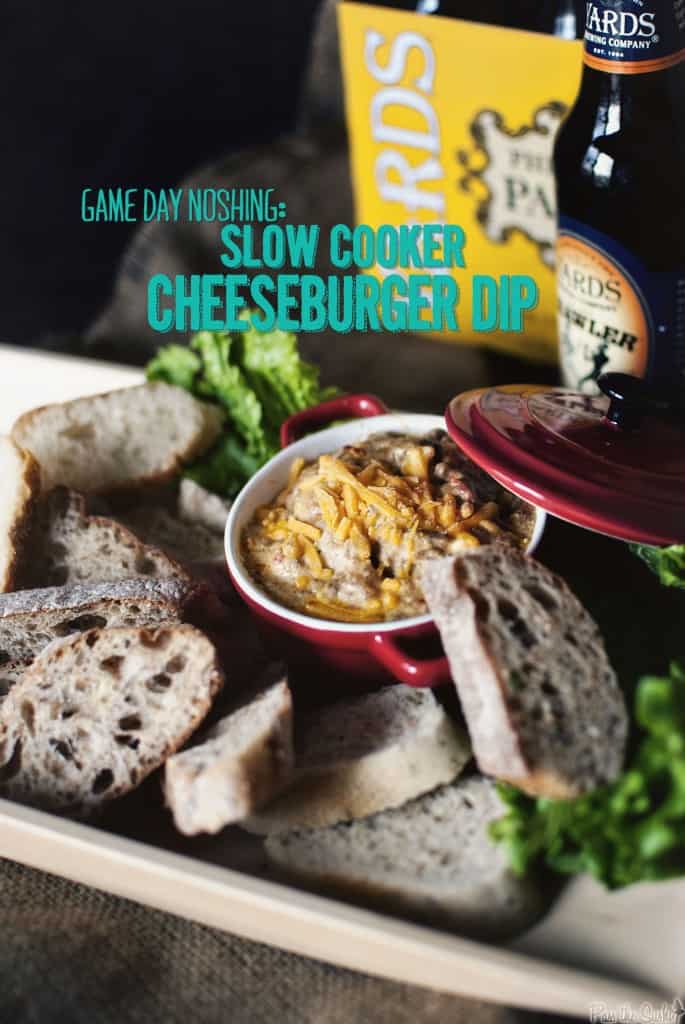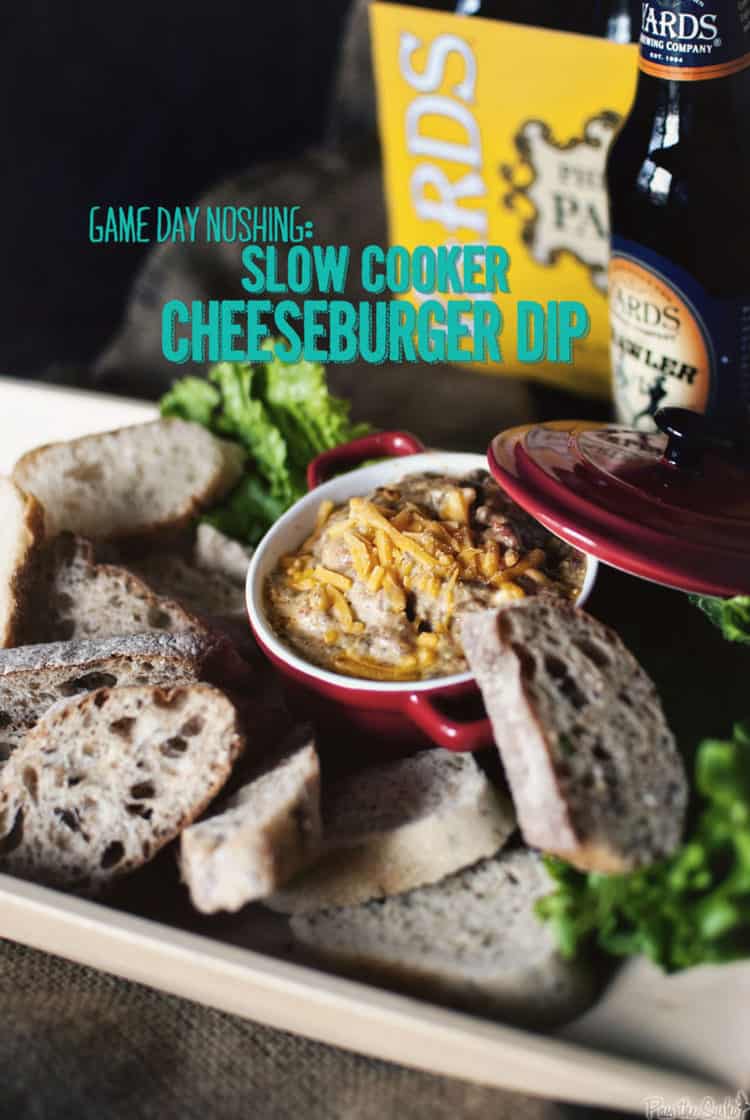 If you've tried this Slow Cooker Cheeseburger Dip recipe, or any other recipe on passthesushi.com please don't forget to rate the recipe and let me know where you found it in the comments below, I love hearing from you! You can also follow along for more good eats and travel tips on Instagram @passthesushi & @girlcarnivore, Twitter & Facebook.
Yield: 6
Slow Cooker Cheeseburger Dip
Cook Time
3 hours
20 minutes
Total Time
3 hours
25 minutes
Ingredients
1 tbs olive oil
½ lb ground beef
1 - 2 teaspoon Worcestershire sauce
1 teaspoon Hamburger seasoning
salt and pepper
1 small onion, chopped
1 8 oz block cream cheese
1 10 oz can diced tomatoes with green chilies
2 cups shredded American cheese or shredded Velveeta, found in the pre-shredded cheese section
4 strips cooked bacon, crumbled
hard bagette sliced or crackers
Instructions
Heat olive oil in a skillet over medium heat until shimmering.
Brown ground beef with Worcestershire, hamburger seasoning, salt pepper and onion until cooked through and onions are softened.
Strain off excess fat and transfer to a slow cooker.
Top hamburger mixture with cream cheese, diced tomatoes, shredded cheese, and bacon.
Cook on low for 3 - 4 hours until cream cheese is melted, stirring every now and then to mix everything together.
Serve with sliced bagette or crackers.