Eggnog cupcakes are an easy Christmas dessert recipe that everyone will want seconds of! Top them off with fluffy eggnog frosting and you have a delicious treat!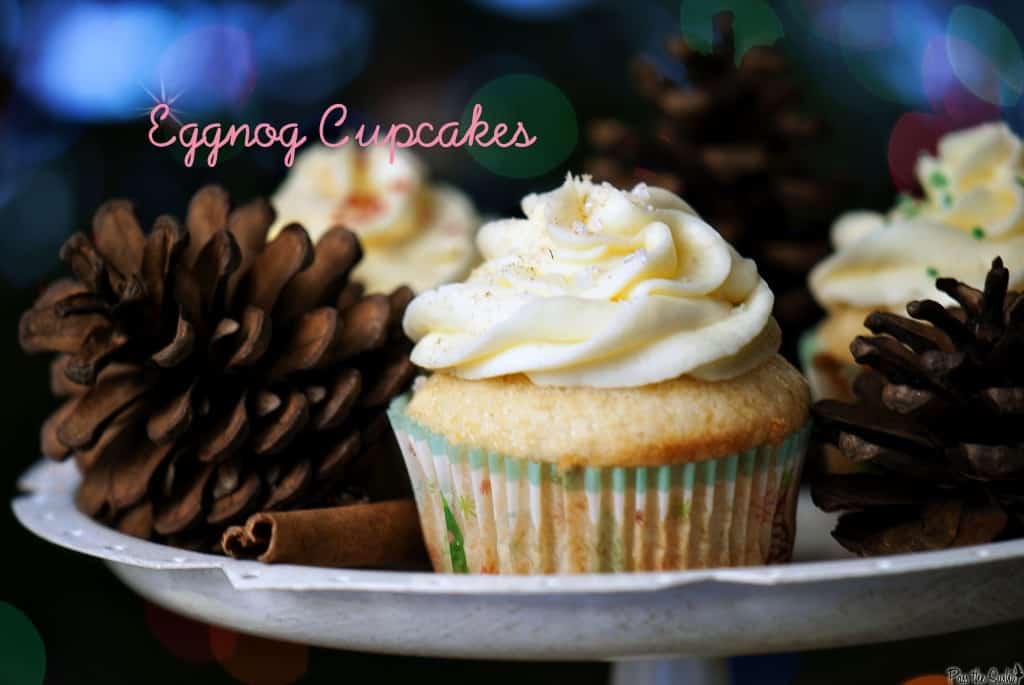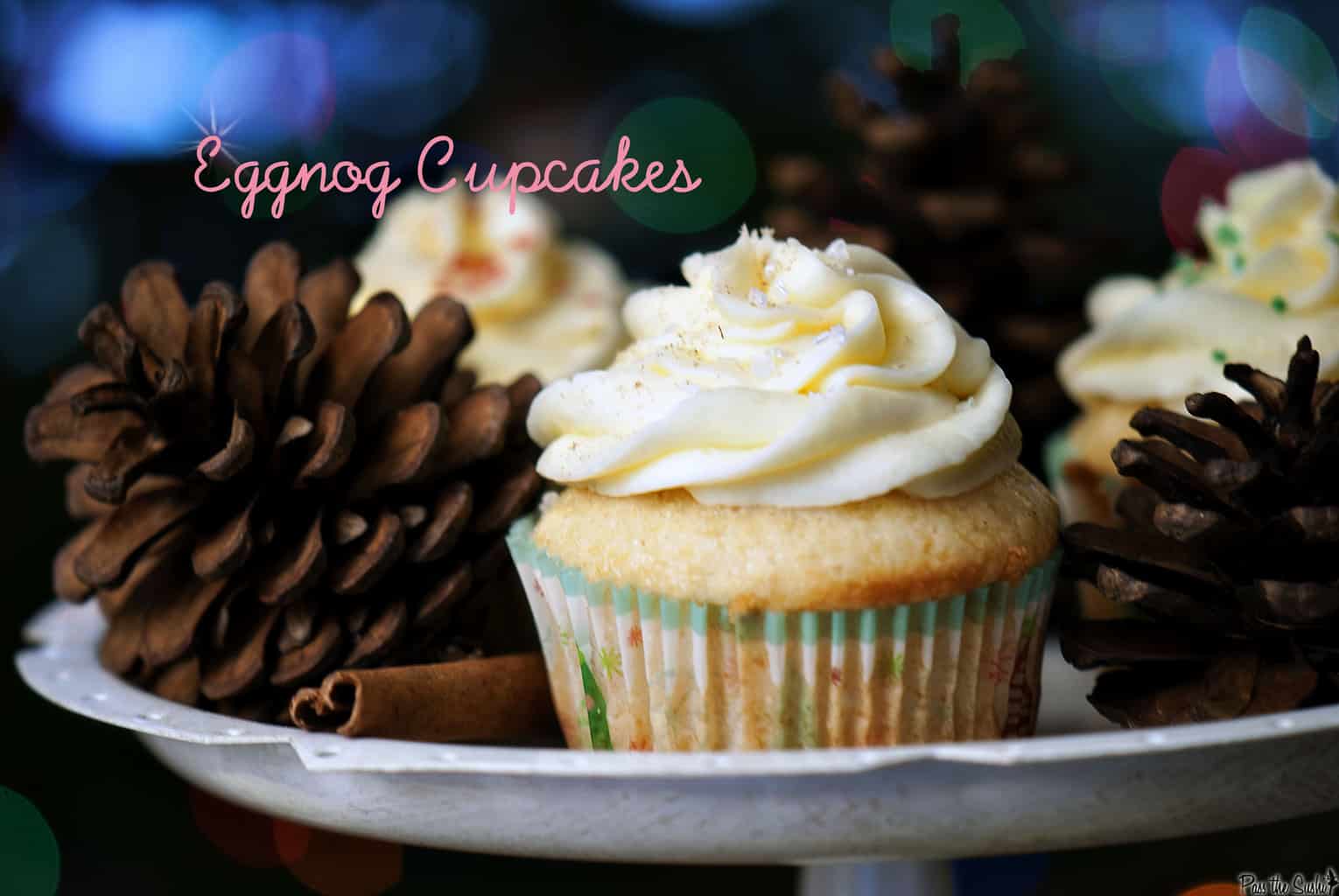 Seriously, what's a birthday without some cupcakes, and in this case, eggnog cupcakes!?
I hope everyone is prepped and ready for Christmas day and enjoying some quality time today. Or at least you are calming things down and will be able to relax by tonight. I have a bit of festive work, then some holiday party-ness and a long over due Christmas Eve dinner with my family. Then I will tuck myself in tight and await a visit from Santa.
Eggnog Cupcakes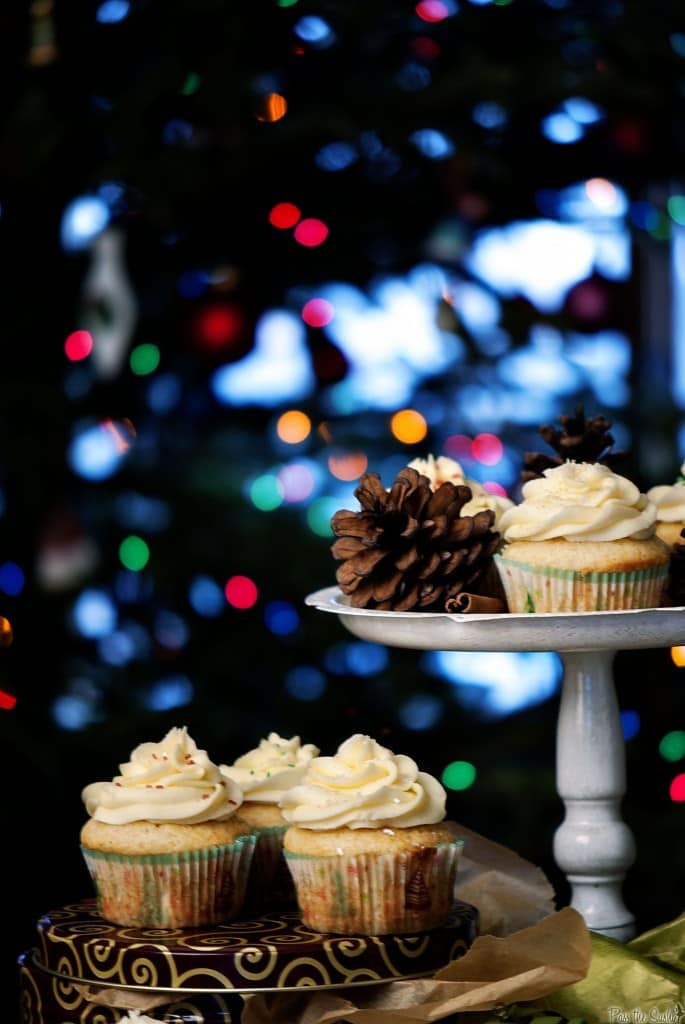 Discovered on Annie's Eats, from Baking Bites & Cook's Illustrated

Ingredients:
For the cupcakes:
1 1/3 cups all-purpose flour
¼ teas. baking soda
½ teas baking powder
½ teas salt
¼ teas freshly ground nutmeg
¼ cup dark rum or bourbon (optional)
1 cup eggnog
¼ cup vegetable or canola oil
1 tbs apple cider vinegar
1 teas vanilla extract
1 cup sugar
For the frosting:
2½ sticks unsalted butter, at room temperature
2½ cups confectioners' sugar
Pinch of salt
Pinch of freshly grated nutmeg
2½ tbs eggnog
1 tbs dark rum (0ptional)
Preparation:
Preheat the oven to 350˚ F. Line cupcake pans with paper liners.
In a medium bowl, combine the flour, baking soda, baking powder, salt and nutmeg; whisk to combine, set side.
In the bowl of an stand mixer or with a handheld blender, combine the rum, eggnog, vegetable oil, vinegar, and sugar. Beat on medium-low speed until well blended, scraping the sides with a spatula as necessary to incorporate all ingredients. Add in the dry ingredients, in three additions and mix on low speed just until incorporated.
With a large ice cream scoop, divide the batter between the prepared cupcake liners, filling the cups 2/3 full. Bake 22-24 minutes, or until a toothpick inserted in the center comes out clean. Allow to cool in the pan 5 minutes, then transfer to a wire rack to cool completely.
Meanwhile, make the frosting. Beat the butter on medium-high speed until smooth, 20-30 seconds. Add in the powdered sugar, salt and nutmeg, and mix on medium-high speed until incorporated and smooth, about 1 minute. Add in the eggnog and whip on medium-high speed until light and fluffy, 4 minutes. With the mixer on medium-low speed, blend in the rum. Remove the frosting from the bowl and put into a piping bag. Place if refrigerator for a few minutes if the frosting has become too soft to pipe.
Frost your eggnog cupcakes as desired.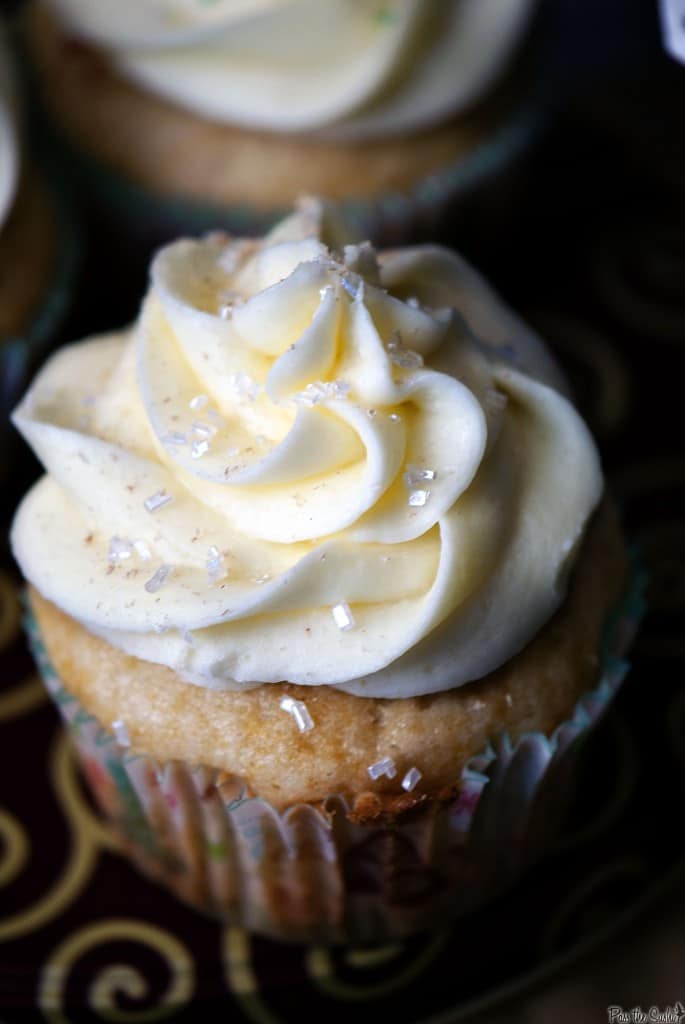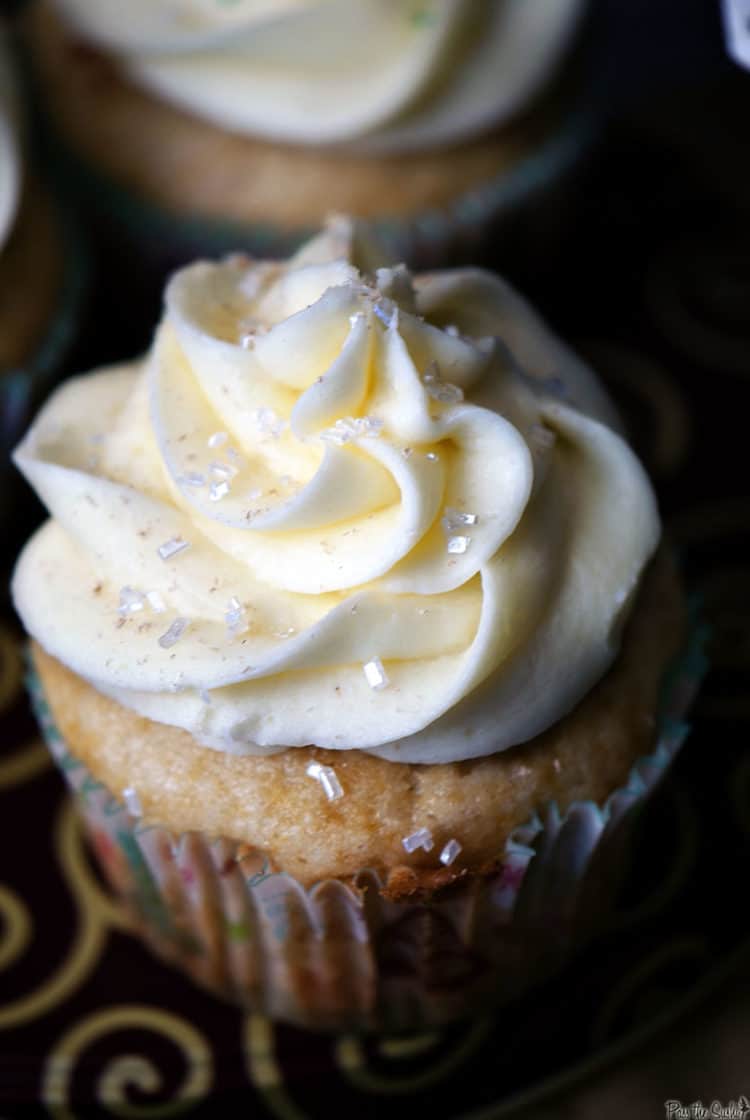 Happy Holidays!