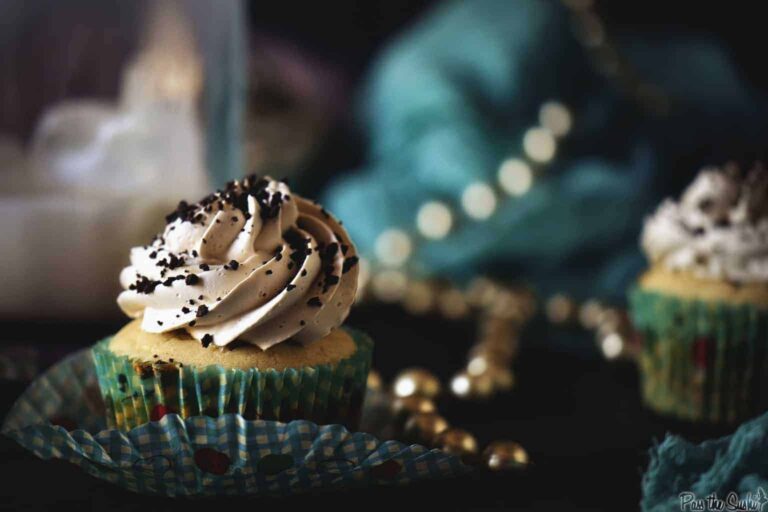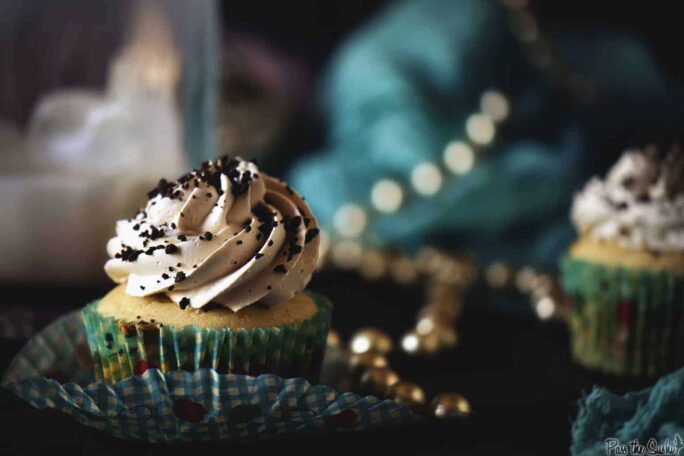 Hello Guys and Dolls. It's time for an internet confession. (Because everything is 100% anonymous when you're online). After a 24 day diet where I purged myself of pop, sugar, and gluten, I have been hitting the sugary sweets like an addict on buy-one-get-one-free day at the methadone clinic. It's been a bit ridiculous. I have tried telling myself a slice or watermelon or bite of an apple will sedate my skin crawling urge for sugar, but really, I want to shove my face into a bag of Snickerdoodle Chex-Mix and let the world judge me as they see fit. As I was never much of a sweets person before, this all seems a bit odd (and terribly guilt inducing)
On a good note, I have no desire to drink soda and more and bread and pasta are still relatively minimal. And, I am drinking a TON of water.
But… I can't seem to satisfy the sweet tooth. And it is getting a little out of control.
Lucky for you, that means baked delights like these random little cupcakes for no reason other than it's Tuesday and I'm a junkie.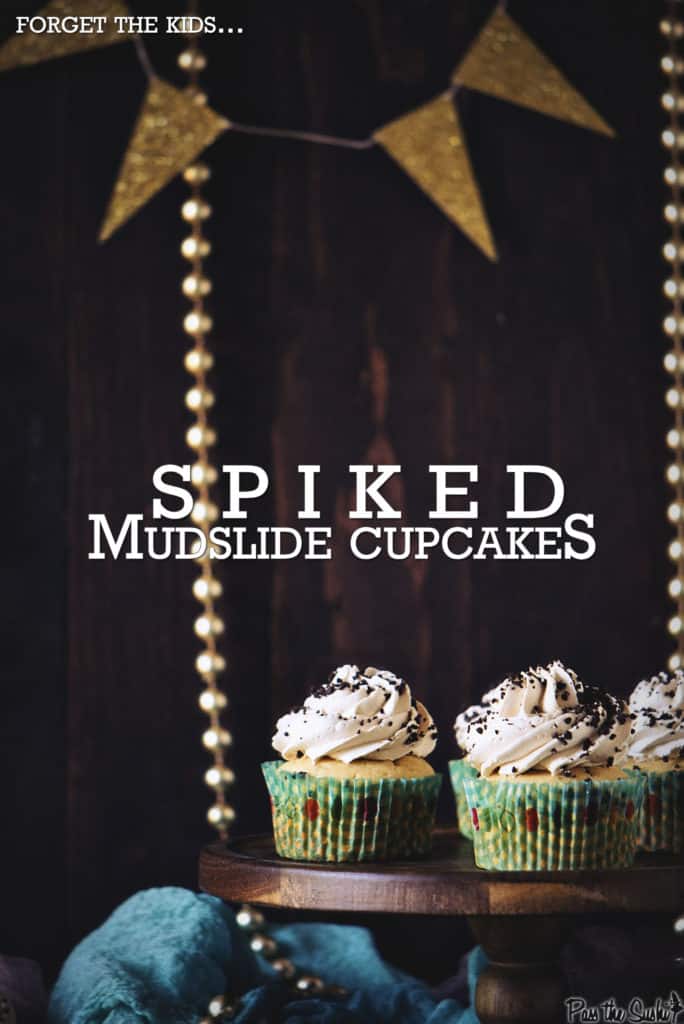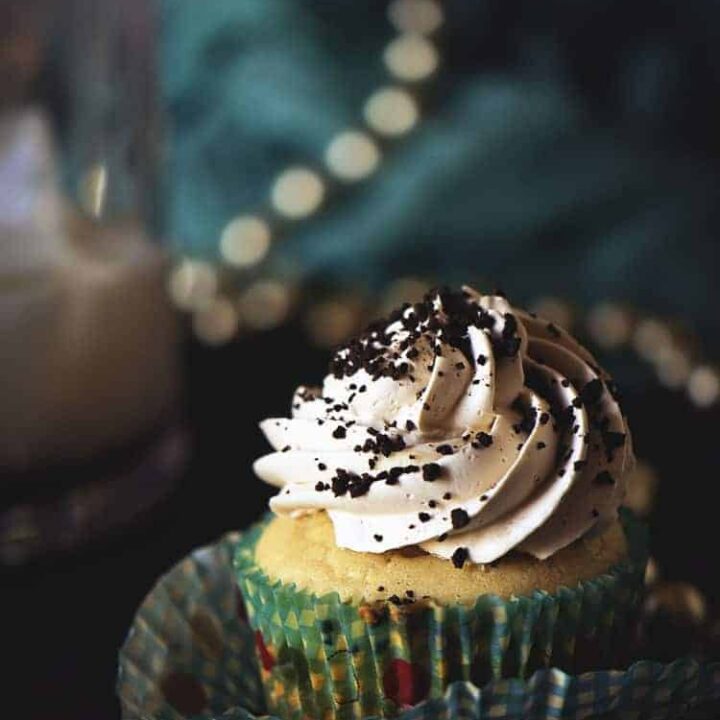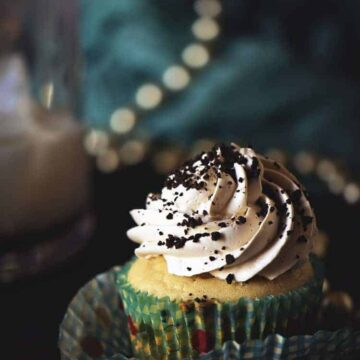 Ingredients
8

tbs

unsalted butter

-

at room temperature, plus 24 tbs unsalted butter, cut into small pieces, at room temperature

2 1/2

cups

flour

3

t

tbs cornstarch

1 1/2

teas baking powder

1

teas fine salt

2

cups

sugar

-

plus 1 cup sugar

4

eggs

-

at room temperature, plus 4 egg whites, at room temperature

1

tablespoon

pure vanilla extract

1

cup

milk

1/2

cup

Irish cream liqueur

1/3

cup

coffee liqueur

1

tbs

instant coffee
Instructions
Preheat the oven to 325 degrees F and line two cupcake tins with paper liners.

In a large bowl, whisk the flour, cornstarch, baking powder, and salt.

In the bowl of your stand mixer fitted with the paddle attachment, beat the butter and 2 cups sugar until light and fluffy. Scrape down the sides and mix in the 4 whole eggs one at a time. Beat in the vanilla and scrape down the sides again.

Alternating the milk, fold the flour in three batches with a spatula until smooth.

With an ice cream scoop, fill each cupcake tin 2/3 full and bake for 20-25 minutes until toothpick inserted in the center comes out clean.

Cool on a wire rack for 10 minutes before poking a few holes in the top of each and brushing with Irish cream liquor before cooling completely.

Meahwile, make the frosting. Bring water to a simmer in a double boiler. Wisk the 4 egg whites, with the remaining 1 cup sugar in the bowl of the double boiler until the sugar has dissolved, about 3 to 4 minutes. Remove the bowl from the heat and beat with an electric mixer on medium-speed until stiff peaks form, 4 to 7 minutes longer. Beat in the remaining 24 tbs butter, a few pieces at a time, unil smooth. Beat as needed for the mixture to come together (seriously, this can take a minute or two). Whisk the coffee liquor and instant coffee in a small bowl and mix into the frosting. Beat the frosting on medium-high speed until fluffy a few minutes longer.

Ice the cupcakes as desired and add sprinkles if desired!
Notes
Nutritional informations provided as a courtesy and is only an approximatation. Values will changes based on ingredients used.
⭐ Tried this recipe? Rate it ⭐
Help out the next person and give it a star rating below!