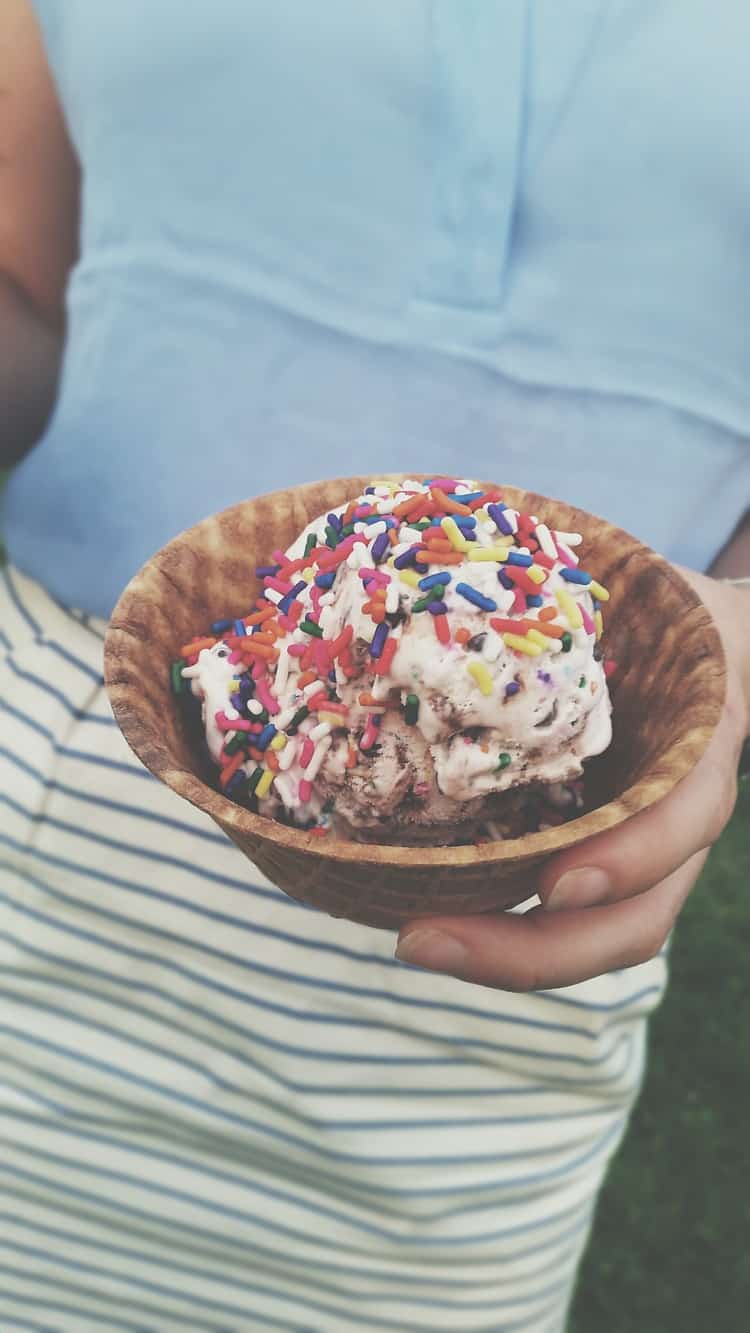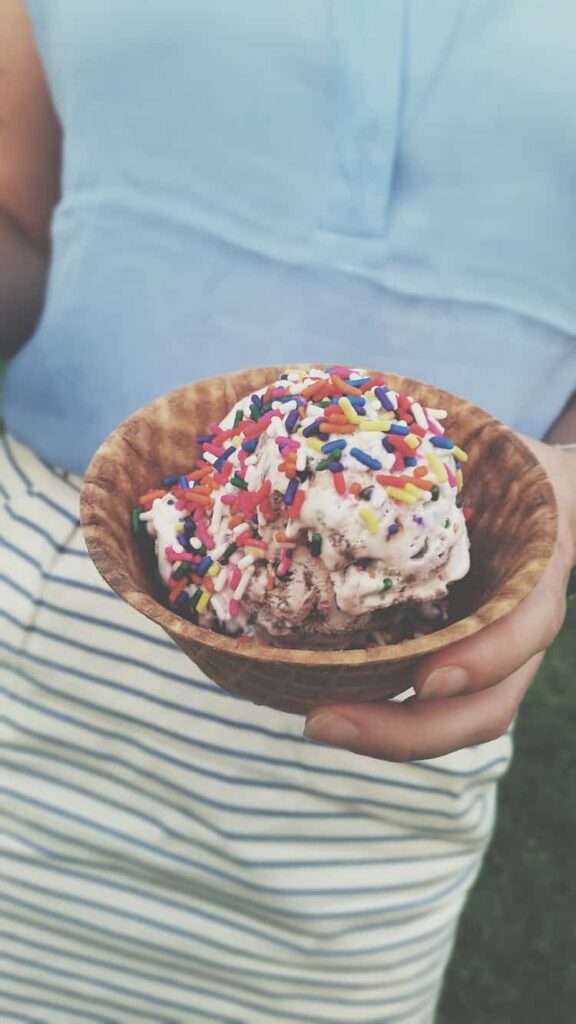 To say that we packed a lot of living into this weekend would be putting things lightly. I always feel like there's more Handsome and I should be doing. Bigger adventures, things to be seen, places to go. Well, for one, we did not go to the Cecil County Fair. And that makes me kind of sad… But then I realize we went to Cambridge, Annapolis, Downingtown, and Media, worked, road, ran, snapped photos, and dined very very well. We laughed, enjoyed the company of good friends, played with the dogs, and even caught a few moments of Casino Royale on BBC America. All in all, it was a fantastic weekend.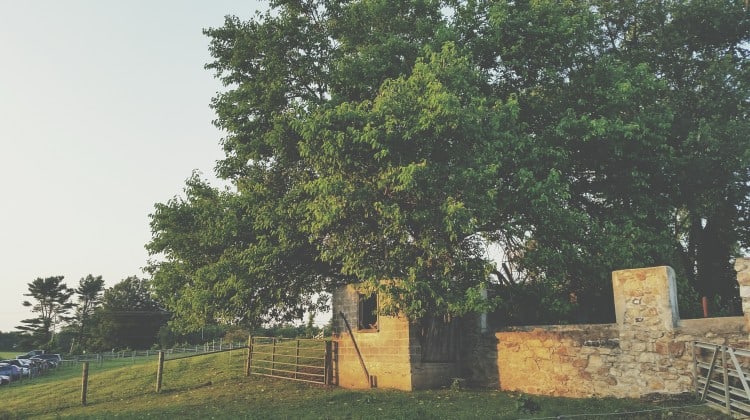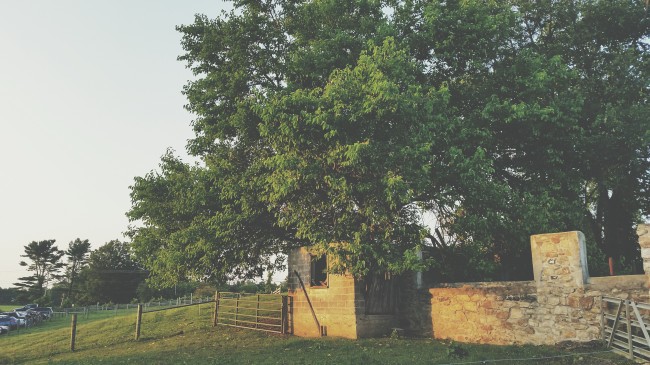 As for the run… It was a 5 mile or 10 mile trail run. Given that I have a new goal of a marathon, I wanted to start kicking some distance out. A friend and I went in with good intentions. Comradery was going to get me through, but poor decisions were made by all on previous nights dinner and I think we both were suffering from a little early morning humidity induced nausea… Which made stopping after the first rolling 5 mile lap an easy thing to do.  A minute or two later the guilt started to creep in for not having finished the days goal of 10 miles. A little guilt turned into a gnawing at the back of my head that has sat and chewed at me for the rest of the day. I almost went out and ran some more… But, I am telling myself to remember that earlier this year a 5k was a big deal. An exhausting big deal that left me done for the rest of the day. Finishing 5 miles and even wanting to do more is a pretty big deal for me. Now, next step 5 more miles. Then a half… Yeah, it's happening. (and in there a big bike race too. Why the heck not ;D )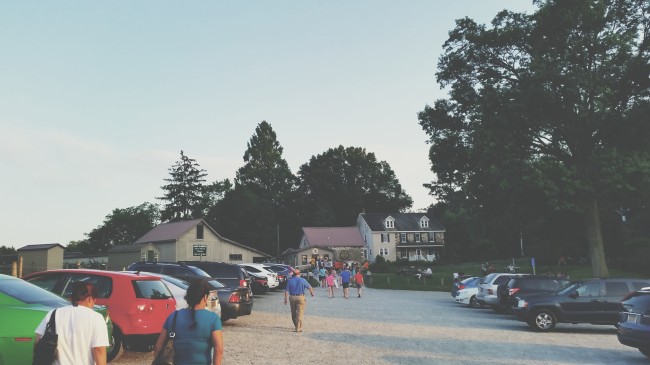 Now, as for the local ice cream in this continuation of #mygreatamericansummer ice cream tour….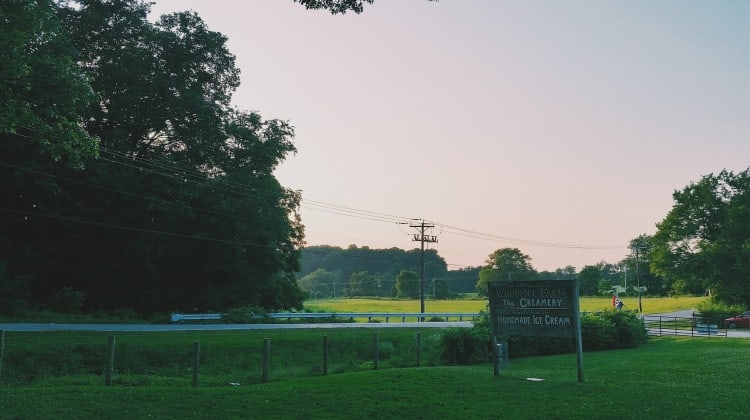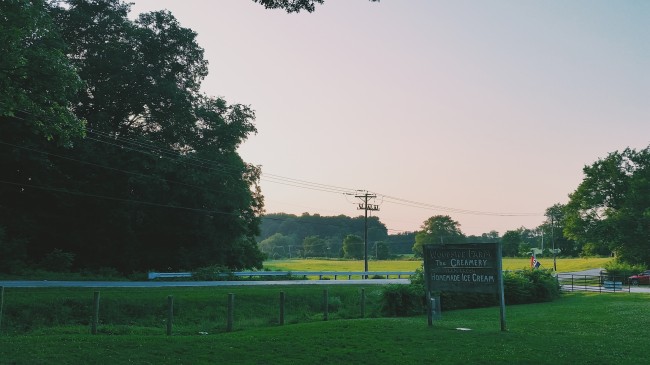 Woodside Creamery is a local  dairy farm and ice cream joint tucked in off the major roads of northern DE, that has grown in popularity over the years, but has been around and family owned since 1796. I used to drive past it every night on my way home from work and I watched the summer heat fill the parking lot with long lines waiting for frozen treats. Finally, for the sake of blog research, I convinced Handsome to head up there (now in the opposite direction from us, but worth the drive). We picked what may have been the hottest day yet this summer and filled into the crowded parking lot and took our place in the long line while looking at peoples pups and the cows that are on the farm.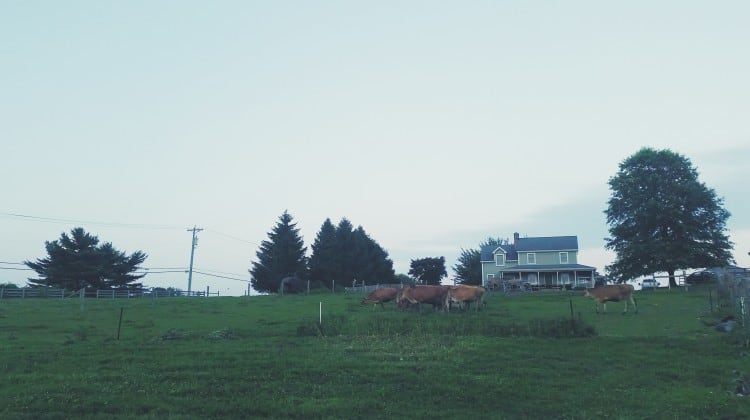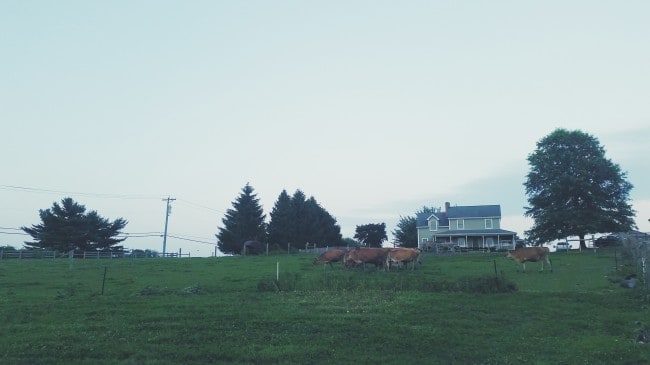 I settled on a Birthday Cake Ice Cream, though I loved that they had a wheel of flavors, for people like myself unable to make up our minds, and was tempted to give it a go. I went all in with rainbow sprinkles on top and a waffle bowl. Handsome stuck with his classic chocolate shake.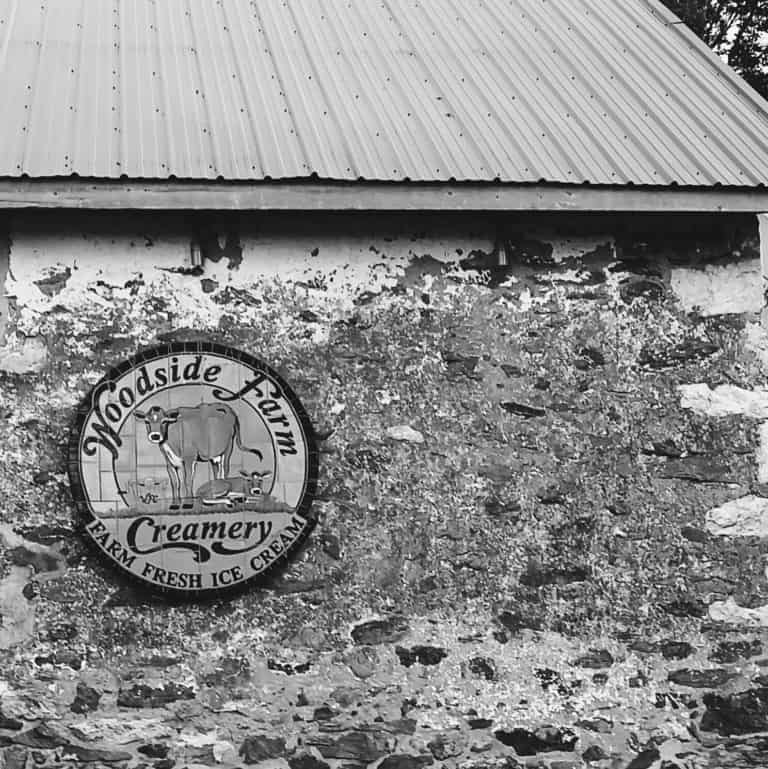 Let Woodside Creamery build your next ice cream scoop! Find them at 1310 Little Baltimore Rd Hockessin, Delaware 19707 for spring and summer hours.