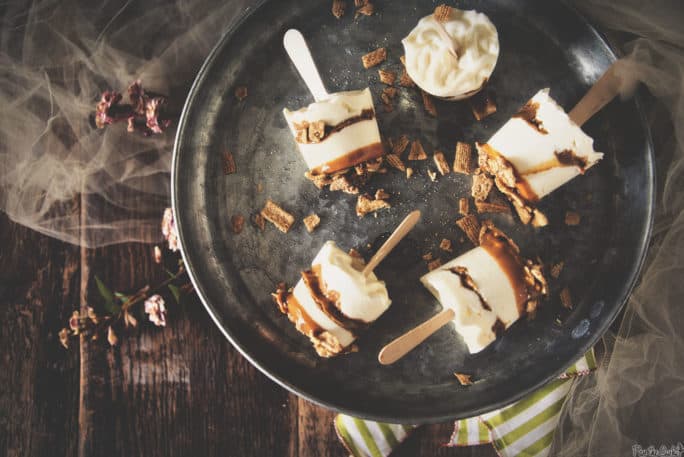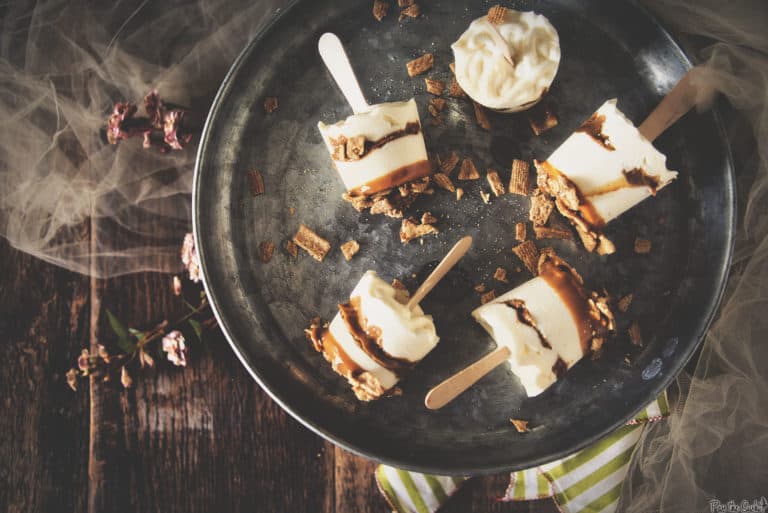 We're almost there… Only a few more weeks until summer vacation. Kids are out, schedules slow down, vacations are to be had, and beaches are to be enjoyed.
Yeah right! My schedule never slows down. But hopefully you are in final countdown mode and are looking forward to all things warmer weather and longer days are bringing. Me, I'm just hoping to make it to my Cinco de Mayo festival on time! Cuz I am totally bringing these Dulce de Leche Cheesecake Pops… especially after I added a little RumChata to them… And then added a little more. If they all disappear on the way to the party, no one will know, right? Bring a jar of salsa to use as a back up plan. You may need it.
It was the first race of the mountain bike season for me last Sunday. Bikes everywhere.  People everywhere. It's fun, social, and insanely competitive all at the same time. I have been really proud of my riding. I felt like something just clicked and that I have been riding better than ever.  The race went well, despite my nerves. I was hanging in there, passing and really getting my groove on, but my chain came off and I dropped a few places and things just never seemed to pick up. The group was good too. A great mix of true beginner and great riders who had never 'raced' before. Made for a great line up and a fun competition. I just think I ride faster when I'm just out having fun with friends… So, all in all, I'm not terribly happy with my race, or my time. But, given racing makes me so darned anxious, I have got to be ok with it, or bite the bullet and train harder. I'm thinking, I'm just going to be ok with it. ;D Due to my race time, I didn't really trek into the woods to take snaps of make of the riders like I enjoy doing. But all was fun. Like I said, it's a great day for everyone.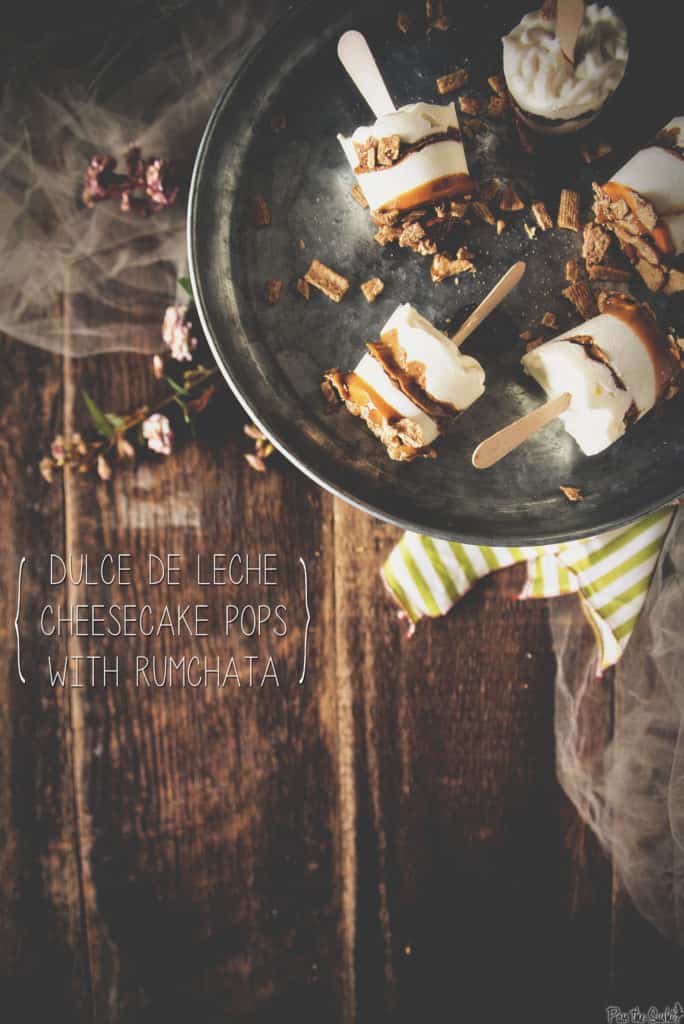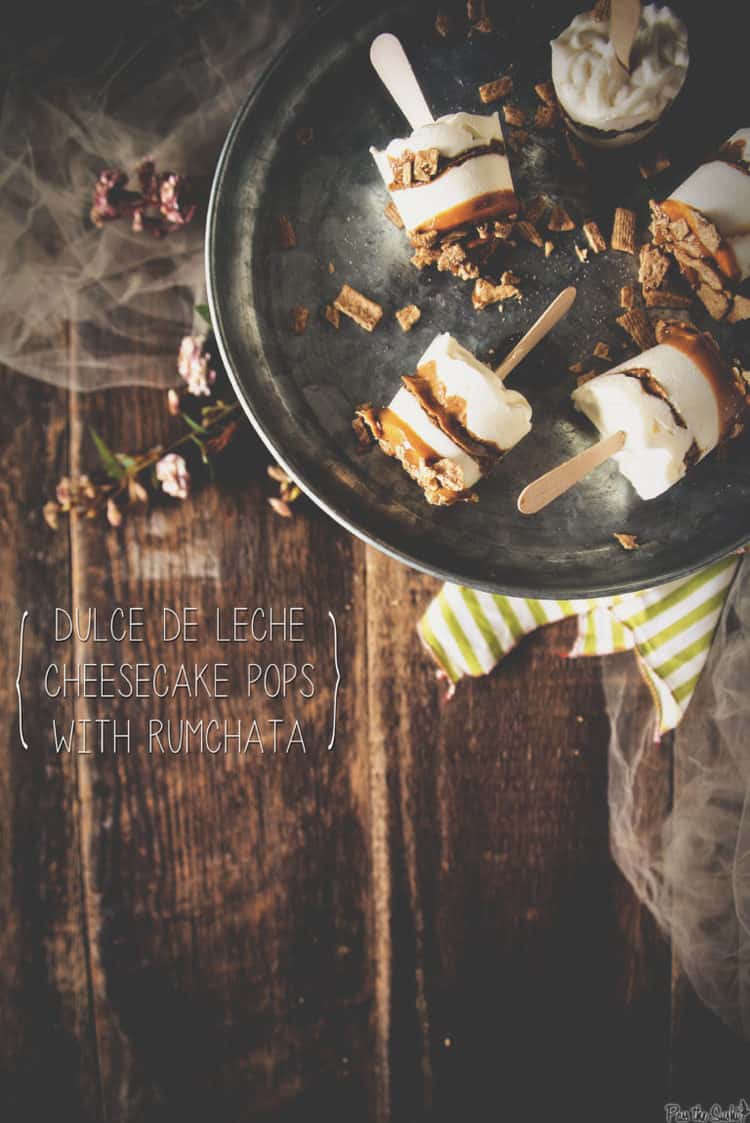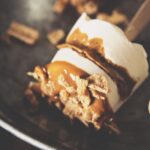 Dulce de Leche Cheesecake Pops with RumChata
I used all light and / or non-fat versions to keep this a little less indulgent (really, doubt it makes much of a difference).
Ingredients
8

oz

cream cheese

softened

1/2

cup

sugar

1/2

cup

sour cream

3/4

cup

half-and-half

1/4

cup

rumchata

plus 2 tbs

2/3

cup

dulce de leche

1/2

cup

cinnamon cereal

crushed
Instructions
In the bowl of your stand mixer, fitted with the paddle attachment, cream the cream cheese and sugar, about 3 minutes. Scrape down the sides and add the sour cream, half-and-half, and 1/4 cup rumchata. Beat until combined over low speed.

Spoon a layer of the mixture into 8 pop molds or small cups (I find the Dixie cups with wax coating on the inside work great for these!). Place in freezer and let set for 2 hours. (Cover and refrigerate the remaining cream cheese mixture).

Mix the dulce de leche and remaining 2 tbs rumchata in a bowl. Spoon 2/3 of it into a ziplock bag and snip the corner off. Take the pops from the freezer and squeeze a layer of dulce de leche on each. Add a pop stick and top with the remaining cream cheese mixture. Place in freezer until set, 4 to 6 hours longer.

When ready to serve, dip the pops into the remaining dulce de leche mixture and then roll in crushed cereal. Serve immediately.