Ripe bananas are the perfect catalyst for some classic baking. This recipe for Chocolate Chip Banana Bread Coffee Cake is a quick and easy staple to whip up if you have a few of those browning bananas on hand.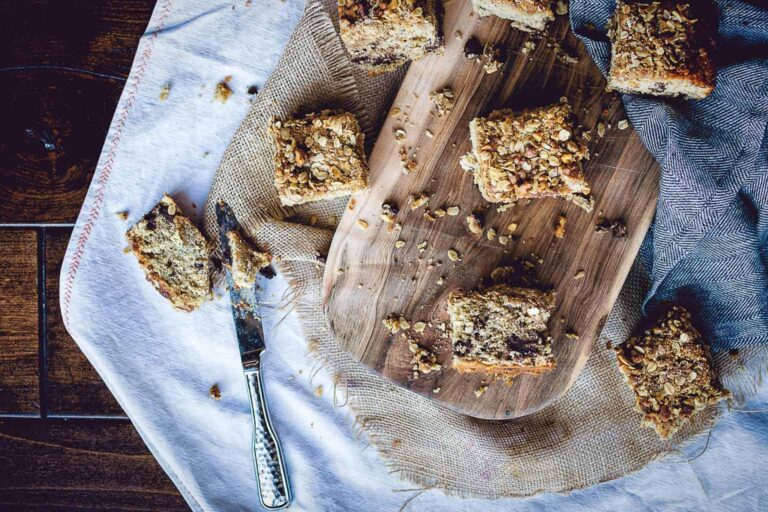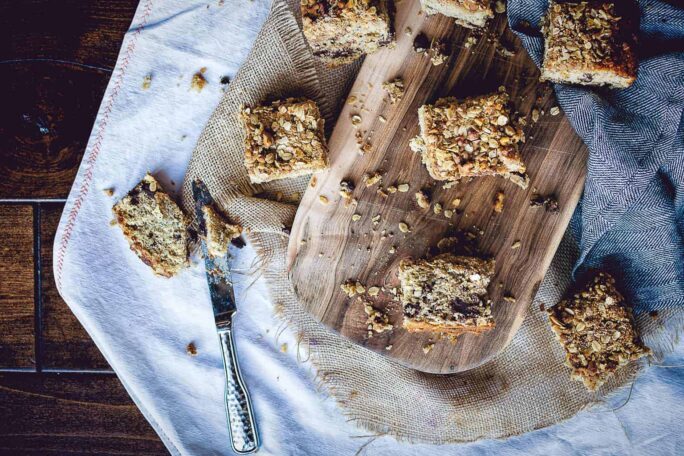 It's been one of those back and forth sorts of months. The temperature has jumped from abnormal highs to halting lows, and I thought I was fleeing the general gray of my hometown winter by moving south for a month, but it seems to be traveling with me a bit. Which is just about perfect for the mood I am in. The unexpected cold snap in the south has given me a few days of silence without the lure of the sunshine and beach waves to pull me outside or the long flat coastal roads to have me gearing up for a long bike ride. I've been trying to sit and regain focus and momentum in life in the quietness of a big open space.
I used to have this idea of what being an adult meant for me. The things I would have under control and the life I thought I wanted. I knew I wanted some things and knew I never wanted others. I had this definition of success that was driven in somewhere along the way that I was upholding myself to.
This year, everything for me has changed. My life has opened up and expanded in ways that the same goal driven girl never even knew were possible. I have become accepting of and welcoming of the abundance of opportunities and tried to flow with it. It felt more right than I have ever known.
And yet, behind the scenes, everything was falling apart. My life was unraveling. That definition of 'adult' life wasn't at all coming together as I had envisioned. I wanted to be successful – the house and home, the dog, and fence. I wanted to scratch it all off the list.
But even as a small child, I never daydreamed about the house. It was never the big home, or the picturesque Better Homes and Gardens spread for me. It was a view and a feeling. It was like somewhere deep down; I always knew I wasn't going to fit into that definition, no matter how much I was telling myself to make it work.
And it unraveled.
All of it.
And now, I am left with a new chapter filled with unexpected blank pages and am working through my thoughts and trying to get deep into some soul searching to see what those pages may even look like.
I guess that hardest part about the whole thing was admitting, I only didn't know what was next. There wasn't a plan or outline for what it had all become, and in that, I felt a failure.
And yet, I regret nothing. There has been so much good, the people, the adventures, the changes in myself and how I see the world, that I wouldn't undo a moment of it. I needed to accept that we aren't all going to fit into that idyllic notion of adult life that we had believed to be the standard. I need to be ok with whoever it is I am becoming because that person has somehow always been who I was meant to be.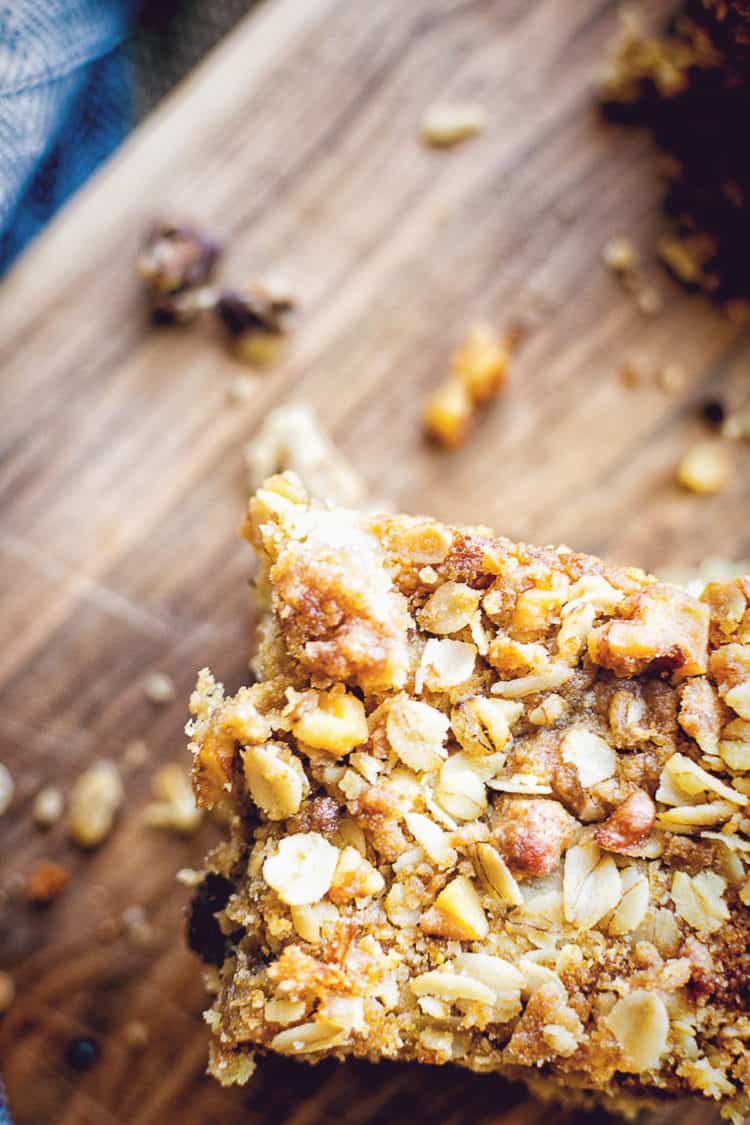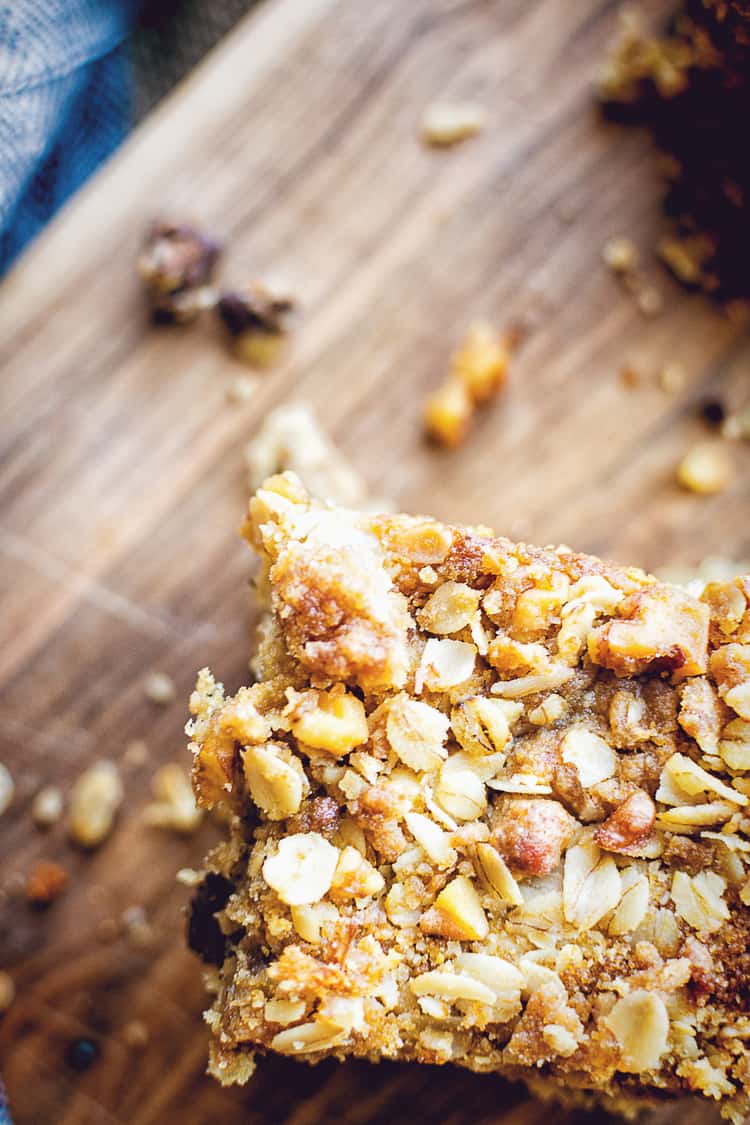 This looks amazing but I don't have the time to make Banana Bread! Yes you do. If you're in a rush, make this Banana Bread, it only takes 6 minutes start to finish. What? Yup.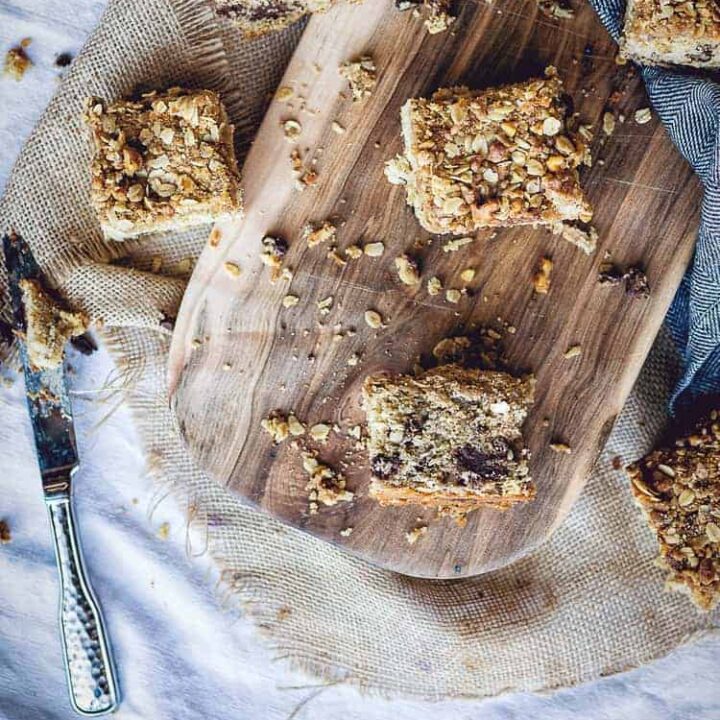 Chocolate Chip Banana Bread Coffee Cake
Ingredients
3 1/2 cups flour
1 tsp cinnamon
1 tsp nutmeg
1 tsp baking soda
1 tbsp baking powder
1 tsp salt
3 ripe bananas
3/4 cup sugar
4 eggs 1 teas vanilla
2 cups milk
1 cup dark chocolate chips
For the topping
1/2 cup flour
1/4 tsp salt
1/2 tsp cinnamon
1/4 cup brown sugar
4 tbsp cold butter, diced into 1/4" cubes
1/4 cup rolled oats
1/4 cup walnuts, chopped
Instructions
Preheat the oven to 350 degrees F. Grease a 9x13 baking dish.
Mix the flour, cinnamon, nutmeg, baking soda, baking powder and salt together in a large bowl. In another bowl, mash the bananas with your fork or a blender. Add in the sugar and vanilla and mix to combine. Pour in the milk and stir just to combine.
Working in batches, mix the flour mixture into the banana batter until just combined. Stir in the dark chocolate chips and pour into the greased baking dish.
In another bowl, mix the flour, salt, cinnamon, brown sugar and diced butter together. Use your fingers to make quick work of breaking down the butter into smaller lumps. Add the oats and walnuts in and give another quick stir with your hand, working it all together, but still allowing it to remain a bit clumped. Pat the topping gently all over the top of the batter.
Slide the cake pan into the oven and bake for 40 to 45 minutes.
Remove from oven and allow to cool on a wire rack for 20 minutes before slicing or serving.
Nutrition Information:
Yield:

12
Serving Size:

1
Amount Per Serving:
Calories:

422
Total Fat:

13g
Saturated Fat:

6g
Trans Fat:

0g
Unsaturated Fat:

6g
Cholesterol:

77mg
Sodium:

550mg
Carbohydrates:

68g
Fiber:

3g
Sugar:

27g
Protein:

9g
Nutrition information provided is an estimate from nutritionix.com. For specific health concerns, please put the recipe into your Dr recommended nutrition calculator.